Leapforce Review (Now Appen): What Are These Work at Home Jobs Like?
Updated on: by Amy Kennedy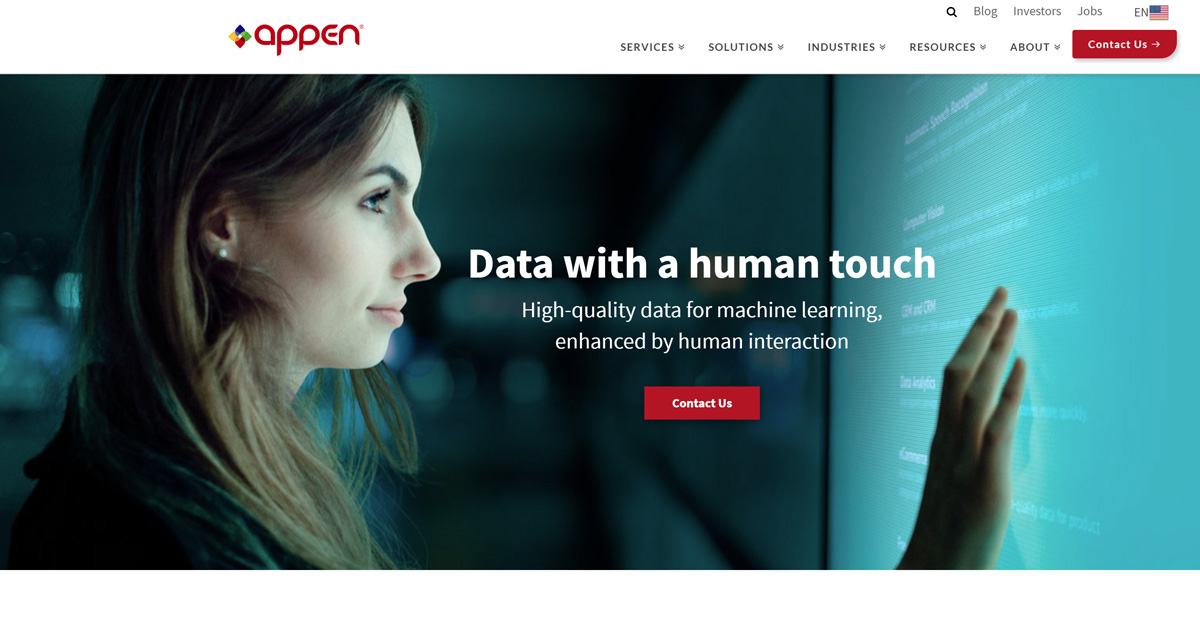 It's nearly impossible to look up information about working from home without coming across sites like Leapforce and Appen.
Need Easy Extra $350+/Month For Free?
These are two of the biggest names in the work at home world that offer what's known as search engine jobs, or jobs that let people help improve search engines by evaluating results.
The jobs are supposed to be flexible and pay decently, allowing people with families or disabilities who don't want, or can't have, a "typical" job still earn some income.
Today's review is all about Leapforce, or what used to be known as Leapforce.
Leapforce became a part of Appen in 2017 when Appen bought it out, essentially combining two powerhouse companies in the work from home industry.
If you were looking for an in-depth review of how it all works to decide if you want to try it out for yourself, then you've come to the right place!
What is Leapforce (Now Appen)?
Leapforce was a company that was around since 2008 and quickly became one of the most talked-about work from home companies all over the United States.
People loved it because it offered jobs for independent contractors to work a flexible schedule each week and make money with some fun tasks.
The majority of the work at Leapforce was for search engine evaluators.
Search engine evaluators would rate how relevant search engine results were for their queries to help improve search algorithms for users just like you.
In 2017, Appen bought Leapforce.
Appen is a company relatively similar to Leapforce and even offering similar jobs, so it made sense to join forces rather than compete against each other.
Appen works with clients all over the world, from the United States to China, and was founded in 1996.
So, yes, it's been around even longer than Leapforce.
The jobs you'll find on Appen as an independent agent are similar to those that Leapforce offered, and we'll explain all that here.
All About Leap Force at Home (Appen)
Leapforce's independent agents used to be a part of its Leapforce at Home team.
Need Easy Extra Cash?
Pinecone Research, a leading name in online survey panel honesty, absolutely guarantees $3 cash for every survey you complete!
Take advantage of their time limited New Membership drive and register NOW. Join today: 100% free!


Appen doesn't call its remote team anything fancy, but you'll have plenty of options available to you for work.
Appen offers three main types of work at home jobs:
Language Jobs
These are jobs like transcription and translation for a variety of languages.
Not all of Appen's language jobs are for remote workers, but you can browse through the careers page to find ones that are.
For example, there are some jobs for Pronunciation Specialists to work from home evaluating speech that uses dialect from different parts of a country.
These jobs look for people who have lived in that area for a long time and understand the nuances of speech from the area to help with these projects.
There are also contract transcription jobs, part-time translation jobs, and other language-based jobs that are right up your alley if you have a lot of experience with languages.
Micro Jobs
Lionbridge, another company that offers similar work as Appen and Leapforce, is known for its microtasking jobs through its Smart Crowd network of workers.
Appen also offers these micro jobs, which are basically quick tasks you can do when you have extra time on your hands to make some money.
It's similar to Amazon Mechanical Turk, which you may have heard of during your work from home search.
To become a part of the Appen microtasking team, you can simply register using a quick form.
Once you're all signed up, you'll have access to the workspace where you can browse jobs and choose the ones you want to complete.
These tasks usually don't pay much, but they also don't take much time (most of them are ones you can do in a few minutes, but rarely take more than an hour).
Rating Jobs
Finally, there's the rating jobs.
These are for search engine evaluators and ad raters, the jobs that most people come to Leapforce and Appen looking for.
These jobs do take a lot of skill because you need to pay close attention to detail to do them correctly.
You'll also have a large set of guidelines you'll need to read and follow through with before you begin.
When you sign up to become a rater, you'll also sign up to be eligible for some other Appen jobs, like social media evaluation and speech evaluation tasks.
You can always choose whether you want to complete or deny a task, though, so you won't be forced to do any jobs you don't want, or don't have time, to do.
Leapforce had a very strict sign-on process for its raters, and Appen has taken it over.
When you register for rating positions, you'll receive a thorough guide that explains how to rate search queries.
You'll then need to complete a skills test to make sure you know what to do before you move onto any paid work.
All training you get through Appen isn't paid, unfortunately.
It is a bit time-consuming, but once you make it through this process, you'll be able to receive paid assignments.
I know Leapforce used to allow you to re-apply two weeks after getting denied if you didn't do something correctly, for up to (I think) three tries.
I haven't been able to confirm if Appen allows this too.
Scheduling
Most jobs at Appen are meant to be part-time rather than full-time.
Many workers say they have some weeks where they have no jobs to do there, while others give them about 20 hours.
It really just depends what Appen has available from its clients at the time.
Earn Everything… nearly!
Join Opinion Outpost, one of the few faithful and honest survey panels and earn cash and gift cards for your opinion. Stack your points and redeem them: Simple! No hidden fees and completely free!


The scheduling is relatively flexible, though.
Most projects give you a deadline.
As long as you meet that deadline, it doesn't matter what days or times you work.
Just be sure to get everything completed correctly and you'll be fine.
For Appen's microtasking jobs, you can hop on whenever you have a spare moment to check the job boards and get some work done, so it's a good fill-in for those slower weeks when there aren't any larger projects to complete.
Who Can Work for Appen?
Appen isn't very strict on its requirements for workers.
Workers from a range of countries are accepted, and Appen does give preference to people who can speak more than one language for its language-focused positions.
Otherwise, I believe you need to be at least 18 years old to join.
Of course, you'll need a working computer and reliable internet connection to be able to complete any of the work.
How Does It Pay?
The pay at Appen varies with each position.
Microtasking jobs usually pay a few cents or a few dollars, depending on how complex they are and how long they're expected to take.
Language positions vary by project, as do rating and evaluation jobs.
On average, people say they make somewhere between $12 and $15 an hour on most projects, but it really depends on how long you take to complete a project.
You don't necessarily get paid hourly, but instead per-project.
From what I could find out from online reviews, it looks like Appen pays monthly, usually somewhere around the 14th of each month.
Independent agents are expected to invoice for all their work each month to have their payments processed.
Is Appen Legit or a Scam?
Appen has been in the business for a long time and has plenty of outstanding reviews, so it's safe to say that it's a legitimate company.
It does seem like the merger with Leapforce was a bit rocky for a few months, but recent reviews show that it looks like it's getting back on track and most independent agents for the company seem happy with the way things are going.
There are a few complaints, however, that I want to point out in an effort to be transparent:
Payment isn't always on time: I've not really seen any complaints that Appen doesn't pay, but some workers mention that their pay comes on different days each month – sometimes several days later than usual – which makes it challenging to know when to expect it.
Pay is low for independent contractors: The hourly rate for Appen seems pretty good until you realize that you still have to pay self-employment taxes out of that rate, and you get no benefits as an independent contractor.
Inconsistent work: The work at Appen fluctuates as it becomes available, so there's no telling what weeks you'll have work and what weeks you won't.
Alternatives to Leapforce (Appen)
Lionbridge is a multinational software and professional services company headquartered in Waltham, Massachusetts.
They specialize in localization and AI training data services. They provide a platform for flexible job opportunities in various fields such as translation, marketing, global content management, and AI training data services.
As an independent contractor, you can have the freedom to work from home, choosing projects that align with your skill set.
iSoftStone is a global leader in digital transformation solutions and services.
It's an information technology consulting company that offers numerous remote job opportunities.
Typical remote jobs offered by iSoftStone include positions in areas like data collection, transcription, or search evaluation.
These jobs allow for flexible hours and can often be done from anywhere in the world.
Rev.com is a San Francisco-based company that provides transcription, captioning, and translation services.
As a freelancer with Rev, you have the ability to choose your own projects from a large variety of available audio and video files.
This platform is well-suited for those looking for flexible and remote work that can fit around their other commitments.
Amazon Mechanical Turk, also known as MTurk, is a crowdsourcing marketplace that makes it easier for businesses and individuals to outsource their processes and jobs to a distributed workforce who can perform these tasks virtually.
This could include anything from simple data validation, and research work to more complex tasks like survey participation and content creation.
Leapforce Review (Appen): Our Final Thoughts
Leapforce and Appen are definitely a dynamic duo, and it seems like Appen is on a good path to success since joining forces with Leapforce.
These jobs aren't meant to become a full-time income, but they're definitely a good choice for people who want some flexible work to fill in the income gaps.
You can always sign up and go through training to see if Appen looks like it's right for you.
We'd love for you to come back here and let us know what you thought of the process and whether you'll continue using Leapforce/Appen!
Good luck!
Related Posts:
Earn Everything… nearly!
Join Ipsos iSay, one of the few Faithful and Honest survey panels and earn prizes, gift cards and donations. Stack your points and redeem them: Simple! No hidden fees and completely free!