10 Learning Sites That are as Good as Going to College
Updated on: by Amy Kennedy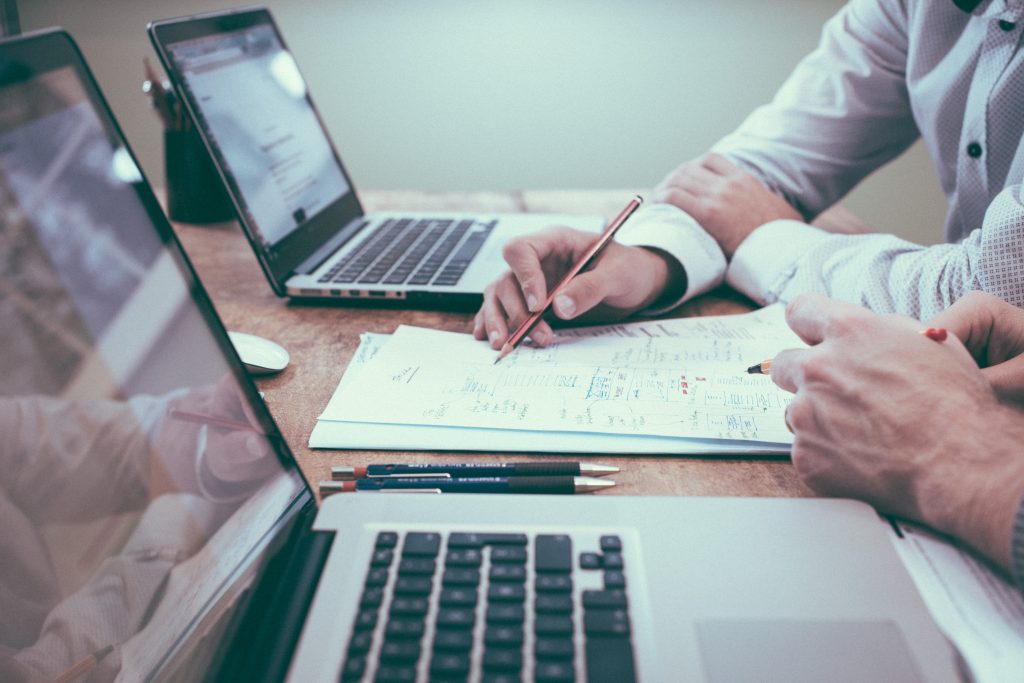 Need Easy Extra $350+/Month For Free?
Hello, lifelong learner!
There's an exciting transformation underway. A shift in the way we access knowledge.
Yep, you've got it. We're talking about online learning platforms.
These are not just webpages. They're comprehensive, rigorous learning spaces. And yes, they're giving traditional colleges a run for their money.
Ready to dive deep? Let's go!
The Rise of Online Education
Online education is changing the world. It's not a mere complement to traditional education anymore. It's becoming the main event.
This change has been in the works for years, but it really came into its own during the COVID-19 pandemic. Schools, colleges, universities, they all had to go online. And guess what? It worked.
More than just being a necessity, it opened up opportunities. People discovered they could learn at their own pace. They found they could balance work, family, and education.
They found they could access courses from institutions across the globe, not just their local college.
And it's not just individual learners. Employers are recognizing online credentials more than ever. They value the self-motivation, discipline, and tech-savviness that online learning cultivates.
They understand that learning can occur beyond the four walls of a classroom or the boundaries of a campus.
---
Comparison of Online Learning Sites and Traditional College
Is an online course as good as a college degree? It's a hot debate. Let's break it down.
When it comes to cost, online learning often wins. College tuition can put students in debt for decades. Online courses? They often cost a fraction, and sometimes they're even free.
Flexibility is another factor. With online learning, you fit education into your life, not the other way around. You learn when you want, where you want. Whether you're a night owl or an early bird, a coffee shop learner or a homebody, online learning works.
The pace of learning is also crucial. In a traditional college, you often have to keep up with the class. Online, you can pause, rewind, and revisit material as much as you want. It's learning at your pace.
Need Easy Extra Cash?
Pinecone Research, a leading name in online survey panel honesty, absolutely guarantees $3 cash for every survey you complete!
Take advantage of their time limited New Membership drive and register NOW. Join today: 100% free!


What about the variety of courses? A college might have a couple of hundred courses to offer. Online platforms? They have thousands. You can study anything from psychology to blockchain technology.
Absolutely, here's the revised section with anchored hyperlinks:
---
Top 10 Online Learning Sites
We've done the research, so you don't have to. Here are our top picks for online learning sites:
Coursera
A titan in the space, Coursera offers courses from top universities. Ever dreamt of attending Stanford or Duke? Here's your chance. From computer science to social psychology, there's a course for everyone. You can even earn a degree.
edX
A non-profit, edX was created by Harvard and MIT. Yes, you heard right. This platform brings Ivy League education to your fingertips. It offers MicroMasters programs too. They're smaller than a full degree but still recognized by employers.
Khan Academy
Offering completely free courses, Khan Academy is a gem. It believes in "a free, world-class education for anyone, anywhere." From early math to advanced economics, it's a fantastic learning resource.
Udacity
Udacity is the go-to platform for tech enthusiasts. Want to learn AI or data science? This is your place. Its Nanodegree programs are industry-recognized.
Udemy
Udemy is unique. Anyone can create a course. This means an incredible variety of topics. Just remember, quality can vary.
Codecademy
Codecademy teaches coding in an interactive way. Learn Python, JavaScript, or HTML while actually coding. It's a hands-on experience.
Skillshare
Creative soul? Skillshare is for you. From animation to entrepreneurship, the platform nurtures your creative side.
LinkedIn Learning
LinkedIn Learning, formerly Lynda, connects learning with your career. It offers courses that can help you advance in your job. Bonus: many employers recognize these courses.
FutureLearn
Created by UK's Open University, FutureLearn brings British education to you. It even offers postgraduate degrees.
Open University's OpenLearn
OpenLearn, also from Open University, offers free courses. It's a top-quality education without the price tag. Choose from hundreds of courses.
How These Learning Sites Equate to College Education
Wondering how these online platforms can hold their own against a college degree? Well, let's start with accreditation. Many courses on these platforms are accredited. They come from renowned universities, after all. You can even earn a full degree on some of these platforms.
Beyond accreditation, it's about skills. These platforms offer courses in cutting-edge fields. Think AI, cybersecurity, data science. Often, these fields evolve faster than college curriculums can keep up.
What about learning depth? Sure, binge-watching lectures isn't the same as a four-year college experience. But the depth of learning isn't just about time spent. It's about engagement, application, dedication. And you can do all that through online courses.
Funding Opportunities for Online Learning Platforms
Traditional college often comes with a hefty price tag. Online learning, on the other hand, tends to be more wallet-friendly. But, don't fret if the cost of online courses is still a hurdle.
There are plenty of funding opportunities out there to assist you.
Scholarships
Believe it or not, scholarships aren't just for traditional college students. Many online learning platforms offer them too. For example, Coursera provides financial aid for learners who can't afford the course fee. All you need to do is fill out an application explaining why you need the financial aid. Udacity, on the other hand, occasionally offers scholarships sponsored by tech companies.
Company Sponsorships
Working and learning don't have to be separate. In fact, your employer might even sponsor your online education. Many companies value continuous learning. They might be willing to pay for your online courses, especially if they're related to your job role. LinkedIn Learning and Coursera for Business offer plans specifically tailored for corporate learning.
Free Courses
Many of these platforms offer a significant number of free courses. For example, Khan Academy is entirely free and non-profit. Open University's OpenLearn also provides hundreds of free courses. Coursera and edX offer some free courses as well. Often, you only pay if you want a certificate.
Discounted and Low-Cost Courses
Udemy frequently offers substantial discounts, making most of their courses available at a low cost. Skillshare offers a low-cost monthly subscription for access to all their courses. They even offer a free trial.
Payment Plans and Subscriptions
Instead of paying a lump sum, you can often pay in installments. Coursera, edX, and Udacity offer payment plans for their specializations and Nanodegree programs. Platforms like LinkedIn Learning and Skillshare operate on a subscription basis, spreading the cost over time.
Case Studies
Stories bring statistics to life. Let's take a look at some real-life success stories:
Case Study 1: Coursera Graduate
Jane was a stay-at-home mom. She had a burning interest in data science. With two young children, going back to college wasn't practical. She turned to Coursera. She began with a single course. That course turned into a full online degree in data science. All while taking care of her kids. Today, Jane works remotely as a data scientist for a top tech firm.
Case Study 2: Udacity Nanodegree Success
Akash lived in a small town in India. He had big dreams but limited local opportunities. His passion? Artificial Intelligence. He signed up for the AI Nanodegree program on Udacity.
He worked through the hours of video content, completed projects, and participated in forums. His hard work paid off. A multinational tech firm spotted his project on a job board. They interviewed him online and offered him a job. He moved to the big city and started his dream career.
These are not isolated examples. They are among thousands of success stories worldwide. Stories of people taking control of their learning and reshaping their futures.
Wrap Up
So, there you have it. Online learning platforms are not just a convenient option.
Earn Everything… nearly!
Join Opinion Outpost, one of the few faithful and honest survey panels and earn cash and gift cards for your opinion. Stack your points and redeem them: Simple! No hidden fees and completely free!


They're a legitimate alternative to traditional college. They offer variety, flexibility, and a direct path to career advancement.
More than that, they open up a world of learning to anyone with an internet connection.
Related Posts:
Earn Everything… nearly!
Join Ipsos iSay, one of the few Faithful and Honest survey panels and earn prizes, gift cards and donations. Stack your points and redeem them: Simple! No hidden fees and completely free!