25 Legit Ways to Get Free Coins on Webtoon
Updated on: by Amy Kennedy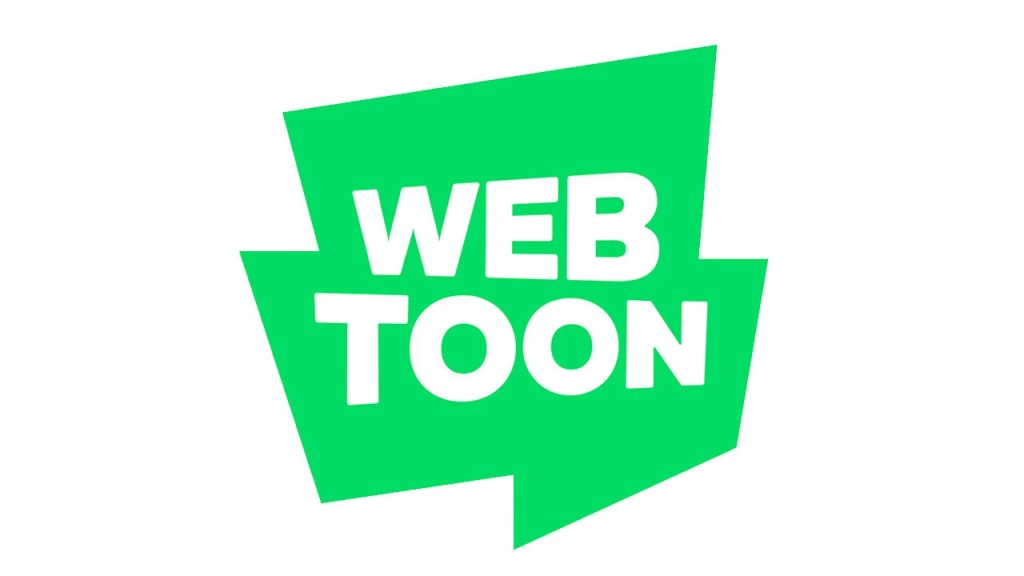 Need Easy Extra $350+/Month For Free?
Webtoons are simply animated comics published on the internet. Webtoons are designed for reading on digital platforms such as tablets, computers, and phones. The most popular repository of webtoons on the internet is the South Korean website Webtoon. The site offers thousands of titles in various genres, such as comedy, romance, fantasy, horror, manga, and manhwa.
Webtoon has been providing a platform for writers to share their creations on the site and readers to read titles from various creators on the site for free. You can access the site on the web or phone apps on the App Store and the Google Play store. The free nature of the reading makes readers hooked and may get you binging on some of the most interesting stories on the platform.
While most of the creation on the site remains completely free, you may have to pay to complete reading your favorite Webtoon in a record time. That is because some chapters are released slowly, meaning you may need to wait a week to know what happens to your favorite character in the next chapter.
Luckily the coins system lets you enjoy your favorite stories by buying a few coins to unlock the hidden chapters. The quality content on the site means that, more often than not, you will need to get a few coins to complete the content. Unfortunately, coins must be bought before you can use them.
Coins for Webtoon can only be used on the Webtoon app for Android and iOS. You can use the coin to unlock Fast Passes, read ahead, and short some of your favorite creators. The number of coins you need to unlock different episodes varies depending on the series you need to unlock.
If you are patient, you can use the Daily Pass to unlock episodes, making them available for a fortnight. However, when you use webtoon coins on Fast Pass, you can unlock episodes from various series for as long as the title is available on Webtoon. All Webtoon original series is free on the platform, while ongoing series are updated weekly.
You can buy coins from Webtoon to help unlock the episodes on different ongoing series ahead of those waiting on Daily Pass. Not all series are available on Fast Pass. Kindly look for the episodes that display the Fast Pass Icon to help you access the episode with your stash of coins.
As highlighted at the beginning, Webtoon is free, and all the episodes become free at the end. However, you can kill the suspense by reading the series ahead of everyone else with Fast Pass. You can get the Coins from Fast pass using real cash or its equivalent to accelerate your binging.
Purchasing Coins on Webtoon?
Knowing how important coins can make your Webtoon experience, it is good to find out how you can purchase them to improve your reading experience. Coins can be accessed from the mobile app of the Webtoon through the "Coin Shop." The coin shop can be seen at the top right corner of the My Series Page.
The easiest way to access the coin shop is to tap on the episode you would love to unlock through Fast Pass or Daily Pass. Coin purchases are handled through the newer version of the Webtoon, starting with Webtoon 2.1.0 and higher on both iOS and Android. You can make the purchases through the app purchases in the Google Play and App Store.
Due to a "glitch in the Matrix," you can not buy coins on Android and use them on Amazon and vice versa. The explanation for the issue is that coins are bought on the respective app stores; hence they cannot be compatible with other devices.
However, if you have more than one mobile phone using the same OS, You can use the coins from any device seamlessly. The unfortunate consequence of this quack is that if you ever lose your phone and replace it with one a different OS, you cannot access your Webtoon coins.
Payment Methods
Different payment methods depend on the operating system. The apple play store accepts the following:
Apple Card

Apple Pay

Apple Cash

Most credit and debit cards

PayPal

Apple ID balance
The Google Play Store is more liberal and accepts various payment methods that you can use to purchase Webtoon Coins. The methods include:
Credit/debit cards

Google Pay Balance

Mobile phone billing

Google Play balance and Google Play gift cards

PayPal
Once you buy coins through the Play Store, you can access them through your phone's account at any time as long as it is the same OS on which you bought the coins. Unfortunately, taking out our cash to purchase coins for a fat pass is costly. Within a very short time, the bills might stack up.
Need Easy Extra Cash?
Pinecone Research, a leading name in online survey panel honesty, absolutely guarantees $3 cash for every survey you complete!
Take advantage of their time limited New Membership drive and register NOW. Join today: 100% free!


Fortunately, there are a few dozen ways you can legitimately earn coins and use them on either of the two systems without breaking the bank. If you read the Webtoon in one language version, you cannot spill over the coin to read another version of the app; hence you have to buy or earn free Webtoon coins.
How To Get Free Coins on Webtoon
If you want a way to earn your free webtoon coins to fuel your hobby, then this is the right place. All the methods we share have been tried and tested, and you can rest assured that they are legitimate so that they won't get you in hot water. Use them fast whenever you get the free coin, as they have a short shelf life, typically 30 days.
Most methods used in earning webtoon coins involve watching ads and promotional videos, participating in surveys, free giveaways, and completing in-app tasks for coins. The method of earning coins is available through the official webtoon app and other apps.
AppKarma pays you to try out new apps on Android. You always wonder if you could like the apps while trying them out. All you have to do is download an app and register an account or play games for the game app to a certain level.
All the instructions on earning are clearly provided. Like many GPT apps, it may take a while to earn the cash to buy the coins. With some patience, you may earn enough for gift cards to items and withdraw on Paypal.
Customize the kind of survey you want. The longer the surveys, the more cash you can earn. Just remember they may consume a lot of your time before you can earn something meaningful. Once you earn the cash, you can withdraw and use it to buy the necessary coins.
Cash is a cash-earning app that is available for Android users. This makes this method of earning Webtoon coins exclusively available for Android. The app allows you to test free games, accomplish missions, and convert earnings to free coins.
It is easy to convert Cash coins to money you can withdraw on Paypal or get Google Play rewards. Google Play rewards can be redeemed on Android for the Webtoon coins. Additionally, you can use PayPal to get rewards on all mobile platforms.
4. Follow Webtoon and Webtoon Treads and Communities on Social Media
Webtoon has some of the most vibrant social media pages with big updates on event promotions and new series. You should know that a few gems are dropped on social media accounts that allow you to get free webtoon coins.
Webtoon has accounts on Twitter, Facebook, and Instagram. You can follow community forums on Reddit, Quora, and Discord. Through these communities, you may learn new exploits your fellow subscribers have learned that earn them coins for free.
To boost the platform's usage, Webtoon may reveal special events on the social media account with the potential to earn you free coins. Interact with fellow community members and chat with the admins; you never know what is up your sleeves.
Just because you cannot spend valuable cash buying coins doesn't mean you should give up your hobby. Help feature Points by performing different online tasks such as shopping, downloading, referring people, and completing surveys.
Like other GPT apps, you can receive the payment as gift cards on different platforms. It is easy to redeem the earnings from FeaturePoints to buy webtoon coins for use in the Fast Pass.
Let every idle minute count by taking surveys and watching ads for pay. Grabpoins starts you on a good footing with $5, which you can increase to a withdrawable range so you can spend on your small reading hobby.
I wish I could tell you there was a way to earn free money without completing a survey, but that could be misleading for the most part. Happy surveys let you respond to surveys and smile at the bank.
The surveys are quick, and it can take a while before you can accumulate enough funds to withdraw. Be patient, share your opinion, and in no time, you will have enough money to buy the coin you desperately need to complete episodes on Webtoon.
Are you already idle after your favorite episodes on Webtoon have been locked? Use the Idle-Empire to earn gaming rewards, cryptocurrencies, and gift cards at no extra cost. Idle empire is a legit Get-Paid-To (GPT) site with dozens of payment methods available globally.
Idle-Empire lets you earn cash by answering paid surveys, playing games, watching videos, or testing software. You can earn rewards in cash or use it to purchase several gaming updates in the Google play store and Apple Play Store.
InstaGC has awarded loyal users over 1,429,000 for participating in simple tasks on the site. The tasks include watching videos, shopping online, searching the internet, and surveys and earning points. You can use many redemption ways to earn points as there are more than 320 gift redemption options available to all in most countries.
All you need is to sign up to InstaGC, choose the task you love, and start earning. All the rewards are digitally delivered and can be shared with a friend who needs extra cash to purchase the Fast Pass through the webtoon coins. There is no wait time to receive the funds, making it convenient to purchase coins when in a fix.
Take a break from following your favorite Webtoon for a chance to read and earn by playing on MistPlay. The platform understands that fun ought to pay you, so they will pay you to play games. Games vary, and it is possible to get some of the most fun games to get you back into the reading mood.
The games you play on Mistplay are random; you need recommendations before downloading and playing. Each game you play earns you some units. The longer you play, the more units you accumulate down the line.
All the units you earn on Mistplay can be redeemed and withdrawn on PayPal or used on the Google play store. Paypal is available for purchasing items on both the Google Play Store and the Apple store.
Enjoy your free time by testing out new games. Most of the MoneyWell game recommendations are new. This allows you to try out new games and get paid.
Just beware that you must play games to a specific level before earning. The regards may become smaller the more you play. You have to reach a certain threshold before you can withdraw the cash.
While everyone is complaining that there is no money, GPT apps keep popping up with good offers. The tasks you need to complete are simple, and the payment methods are verified. Points prize is one such GPT that users earn points from completing the task on it.
Activities you can perform on Point prizes include surveys watching ads, testing games, and other things advertisers on the site may need. You can use the points to buy coins on Webtoon or redeem them for cash to buy coins. Rewards on the site are very generous and could let you get Xbox gift cards, Amazon gift cards, Steam gift cards, Minecraft gift cards, and Nintendo gift cards.
Answer simple market research surveys and watch ads to win over 100 rewards, including gift cards to Amazon.com, Walmart, and PayPal cash. Each activity you do earns you different points.
A survey, for instance, earns you 50 points and can take as little as 10 to 20 minutes. Each point is worth about a penny. Redeeming the earnings via similar methods as other GPT sites is easy. Luckily the site is on the web, allowing you to choose the platform you would love to spend your earnings on when buying Webtoon coins.
Earn Everything… nearly!
Join Opinion Outpost, one of the few faithful and honest survey panels and earn cash and gift cards for your opinion. Stack your points and redeem them: Simple! No hidden fees and completely free!


Qmee is also a trustworthy source for taking surveys, shopping online, and testing games for cash. You can withdraw your meaning easily through PayPal to finance episodes on Webtoon.
While Qmee does not offer you free cash for creating an account, it does not have a minimum withdrawal limit meaning all your efforts count.
Quick rewards is another GPT website that pays you for performing simple tasks such as watching ads, shopping online, playing games, and completing offers.
You can redeem points similar to the other apps and use PayPal to purchase the coins. You can withdraw as little as a cent from Quick rewards, which allows you to satisfy your curiosity quickly.
Earn a $3 bonus by simply signing up for SquishyCash. You can use the app to increase your total earnings by doing a host of available activities on the site.
Tasks you can perform to earn cash and cash-related benefits on the site are surveys, shopping, and completing offers from advertisers. You redeem cash on Dwolla, check, PayPal, and other cash gifts. It is easy to use the cash from SquishyCash to buy enough coins for a lot of effort.
Your opinion matters! Get paid for it.
Join Survey Junkie and share your opinion on a wide range of subjects with advertisers and sellers who appreciate your feedback. The surveys are tailored to your experiences to help better people like you who may interact with products and services.
All you have to get paid for responding to surveys is registering an account with Survey Junkie. Fill in your details and let the algorithm determine the survey best fits your personality. Respond to the survey and earn cash on the go so you can finance your new Webtoon hobby.
When you think about earning money, many think about Swagbucks. The GPT platform allows members to earn "Swagbucks" (SB), equivalent to a dollar. Once you earn the requisite number of SBs, you can redeem them for cash and other rewards.
All the funds on Swagbucks can be withdrawn using Paypal. Swagbucks gives you a $5 headstart so you can easily reach the requisite amount of cash to use for:
Browsing the internet

Completing offers

Playing games

Reading paid emails

Shopping online

Taking surveys

Watching videos
Your opinion is vital to many advertisers and anyone who needs to assess the market. Toluna is a conduit for the advertiser to reach you and solicit your opinion on various products and services for a few pennies.
Share your two pennies' worth on Toluna and earn cash for small activities such as unlocking an episode earlier with Fast pass. The earnings from Toluna can be withdrawn from Paypal used in the mobile play store to buy coins.
20. Watch out for In-app Events
Webtoon understands the frustration all the content consumers have to undergo as they wait for a particular episode to get unlocked. Fortunately, they've set up events that allow you to win coins to read episodes from specific series. The events are easy to access as they pop up on the home screen of the Webtoon app.
Events provide an excellent way for readers to get acquainted with new series and act as a way of promoting new titles. Once you earn the coins, use them as fast as possible since they expire in less than a month. This turns all your efforts into earning the coins to naught as the coins are removed from the account within 30 days.
New events can easily be launched in the newest version of an app. Kindly upgrade your Webtoon app to the latest version to experience the best webtoon coin events and new stories you can't miss. Some events you can enjoy include Canvas Coin Day, Launch Week, Return Week, and more.
Canvas Coin Days are open every Sunday. Anyone can participate in the events by reading at least 30 canvas webtoons to win three coins.
Launch week pop-ups usually appear on the homepage for new series. You can participate in the event by reading 3 to five episodes of the select Webtoons to earn coins. Just be on the lookout for the pop-up message.
Return Week works similarly to launch week. You can find the return week read through the newest updated episodes from selected titles for some free coins. The prize for participating in the Return week and launch week varies between a coin and three coins.
Unfortunately, all events happen on the phones, but the good news is that is also where you can use the coins for a fast Pass. The event takes at least 2 weeks, making it possible for you to participate and get many coins to unlock events. All the coins you earn at the event can only be used on one device.
Zoombucks is a trustworthy site that lets you earn rewards in terms of cash or gift cards for completing simple tasks. Tasks on the site include watching ads, responding to surveys, and testing video games and apps, among many other activities. Different tasks have different rewards.
Zoombucks can help you turn your unproductive time on the screen into an earning opportunity. The earnings are small but can be sufficient when converted to free webtoon coins. The Zoombucks earnings can be redeemed for Apple gift cards and Google Play store gift cards that can readily be used to buy free coins on Webtoon.
Rewardia is a popular platform that allows users to earn rewards by engaging in various online activities.
The platform offers a range of opportunities to accumulate points that can be redeemed for gift cards or cash, which can then be used to purchase Webtoon coins.
Rewardia provides users with multiple ways to earn points.
These include playing games, taking surveys, watching videos, participating in competitions, and completing offers.
By actively participating in these activities, users can steadily accumulate points and increase their rewards.
The platform is user-friendly, with a straightforward interface that makes it easy to navigate and find available earning opportunities.
Users can track their progress, view their points balance, and choose from a wide selection of gift cards from popular retailers.
AppNana is a mobile app that offers a unique way to earn rewards by trying out new apps and games.
The app provides users with points, referred to as "Nanas," for completing designated tasks.
These tasks typically involve downloading and installing recommended apps, reaching specific levels in games, or fulfilling certain requirements within the app.
Users can accumulate Nanas by engaging with various app-related activities such as daily check-ins, inviting friends to join AppNana, or participating in special promotions.
The earned Nanas can then be exchanged for gift cards from popular retailers or used to purchase Webtoon coins.
Grindabuck is a GPT (Get-Paid-To) website that allows users to earn rewards by completing various online activities.
The platform offers multiple earning opportunities, including completing surveys, watching videos, participating in offers and trials, and playing games.
By engaging with these activities, users can accumulate points, known as "bucks." They can be redeemed for gift cards or PayPal cash.
Grindabuck offers a wide range of gift card options, including those that can be used to purchase Webtoon coins.
The website features a user-friendly interface that makes it easy to navigate and find available earning opportunities.
Users can track their progress, view their bucks balance, and explore the rewards catalog to choose their desired gift cards.
PlaytestCloud is a platform that offers opportunities for users to playtest and provide feedback on new mobile games.
Game developers use PlaytestCloud to gather valuable insights and user feedback during the development process.
As a playtester, users can participate in testing unreleased games and share their opinions, impressions, and suggestions.
They play the games on their own devices and record their experiences through audio commentary and screen capture.
PlaytestCloud provides detailed instructions and guidelines to ensure testers provide valuable feedback.
Playtesters are compensated for their time and effort. Rewards vary depending on the duration and complexity of the playtest.
Compensation is typically provided in the form of PayPal cash or gift cards, which can include options for purchasing Webtoon coins.
Precaution on Coins generators and Coupons
As you keep reading and enjoying different titles on Webtoon, you will need more hacks to pass the episode. There may be suggestions to open a new account and earn free coins. This is, however, time-consuming and illegal.
There are also coupons that many share online. Unfortunately, I have yet to meet a working code. Finally, stay away from all the free coin generators to avoid getting viruses and your account disabled.
Final Thoughts
Webtoons have some of the most enjoyable animated series online. Reading them can be a chance to engage your mind. Feel free to tip your favorite creators with the coins; however, you cannot use the methods above to generate free coins.
Related Posts:
Earn Everything… nearly!
Join Ipsos iSay, one of the few Faithful and Honest survey panels and earn prizes, gift cards and donations. Stack your points and redeem them: Simple! No hidden fees and completely free!