30+ Best Legitimate Translation Work From Home Jobs
Updated on: by Amy Kennedy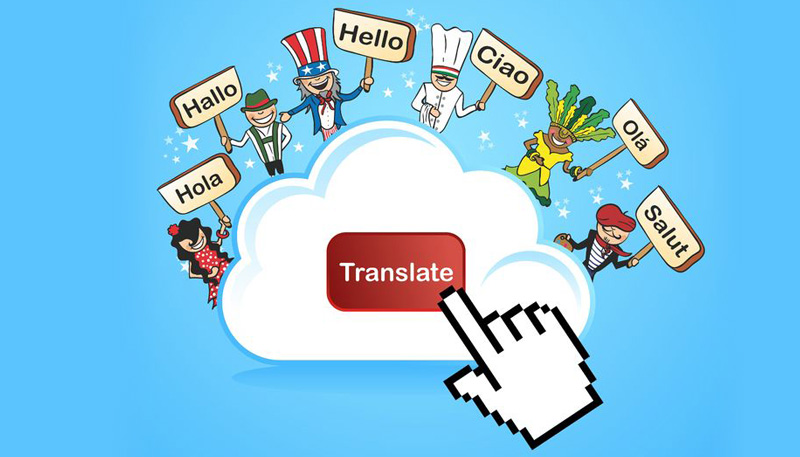 Those with multilingual skills can even work from home!
Need Easy Extra $350+/Month For Free?
Remote translation jobs are becoming more commonplace as companies begin to outsource the work to skilled freelancers and employees who want to work from home.
Translator jobs can come in a variety of forms, as you'll see when you browse through the companies that hire for them.
Some just need people who can translate documents, while others require speaking roles for customer service, tutoring, and more.
Hopefully, you can find your perfect interpreting job from home from one of the below companies.
Want to Work from Home as a Translator?
If you want to know how to become a freelance translator or work for an interpreting company, the answer will really depend on the company's requirements.
Usually, though, you'll need to hold a college degree, or at least obtain special certification.
The American Translator's Association is a good place to start looking into your certification.
You also will likely need experience for most positions, so it's a good idea to start gaining some experience with small, entry-level jobs to start. Internships may also be a possibility.
Here are several top companies that hire work from home translators and interpreters:
AirBNB occasionally offers remote translator jobs for several languages.
These jobs are typically part of the customer service department.
With any full-time position at AirBNB, you have the opportunity to get a full benefits package that includes paid time off, medical benefits, and more.
This company hires independent contractors as translators for a variety of languages.
You must have technical experience in certain academic areas and be fluent, both written and verbal, for the required languages.
You'll be translating manuscripts written in the languages you have expertise in.
Need Easy Extra Cash?
Pinecone Research, a leading name in online survey panel honesty, absolutely guarantees $3 cash for every survey you complete!
Take advantage of their time limited New Membership drive and register NOW. Join today: 100% free!


Compensation is based on the length of the manuscript and how quickly you turn it in while maintaining accuracy.
Andovar seeks freelance translators and editors.
The requirements for this job are few, but you must be able to pass a skills test before you can start any work. However, no specific degree or certification is mentioned.
You must also have expertise in some of the company's specialization areas for its clients.
You can choose these areas when you complete your online application.
Appen is probably most well-known for its search engine evaluator and ad rater jobs.
But, the company also seeks freelance translators for various languages.
You can work a minimum of 15 hours up to 30 hours per week and you must pass a fluency test in the languages you're applying for.
No certification or degree program is mentioned for these positions.
When you apply, you can mention you're preferred rate, which is typically determined based on your experience.
You must live in the United States and speak fluent English and at least one other language to join the interpreter team for Certified Languages.
It's not a requirement to have certification, but the company does state that they prioritize independent contractor applications who do have one of the preferred certifications noted on the site.
You can submit your resume and apply online.
Cyracom seeks remote phone interpreters who can speak at least two languages fluently.
You'll be contracted to work with a variety of projects and clients, so your work may vary each day.
Cyracom provides paid training so that you can do accurate work for each client.
You'll also get insurance coverage, overtime pay, and other benefits.
Gengo is much like a freelance marketplace for experienced translators.
You can sign up as a Gengo interpreter and choose the projects you want to work on when you have availability.
Your primary language and known languages have the biggest impact on your pay here, because more in-demand languages will often have more projects available.
You can calculate your projected average monthly pay using the calculator on the website.
Interpbridge is Lionbridge's translation site that helps clients with over-the-phone translating services.
If you already have a Lionbridge account for other work from home opportunities, you can sign up using it.
If not, complete the short application. Either way, you'll have to take a short skills test to prove your language abilities.
The Interpreters and Translators, Inc. team looks for remote, experienced candidates to hop on board.
The company has a variety of opportunities that may fit your needs, including professional and entry-level interpreters.
As an independent contractor, you can work on your own schedule for several different industries, taking the skills you've learned with you as you go.
iTutor is an online tutoring system that looks for remote classroom translators to perform live language classes for students.
The company looks for these tutors who are experienced in English and another language and have proof of United States citizenship.
Earn Everything… nearly!
Join Opinion Outpost, one of the few faithful and honest survey panels and earn cash and gift cards for your opinion. Stack your points and redeem them: Simple! No hidden fees and completely free!


You also must be at least 18 years old and have a high school diploma or GED. A college degree is preferred, but not a requirement.
You'll be working as a call center operator putting your language skills to use for Language Line's clients who need calls placed in another language.
These jobs are open to several countries, including the U.S., U.K., and Canada.
Pay is based on your performance and the project itself.
This company offers a variety of translation jobs for remote employees, including both entry-level and senior positions.
You can also apply if you have experience in the medical field, as interpreters for the healthcare industry are also needed.
Projects vary based on clients, and your pay will also be based on the project.
Language Scientific does offer several benefits, including disability insurance, paid vacation, and more.
Language Service Associates looks for qualified linguists for its positions.
Here, you can choose from a variety of jobs, like sign language interpretation or phone translation services.
You'll also benefit from a feedback process that can help you as you grow in your career.
This company is one that provides various language services to clients, including transcription, translation, and more.
There are over 75 languages that the company works with, so you'll have a good opportunity to find a position here regardless of languages you're fluent in.
This company hires you as a freelancer for its translation opportunities. You can find out more by contacting the company through its website.
MultiLingual Solutions has full-time and freelancer opportunities for this career path.
You can search the Careers database to find the right job for you.
Use keywords like "translator" or "interpreter" to narrow down your choices.
The freelance opportunities with the company are generally on-call, meaning that you'll be contacted when there's some work available.
Pacific Interpretation looks for remote workers to provide over-the-phone services for clients in several languages.
The parent site for Pacific Interpretation is actually LanguageLine Solutions, so you can find jobs for both on its Careers page.
ProZ is like a forum for skilled translators in several languages.
Others will post work that they need made into another language, like a document, blog post, or email.
You can browse through the listings to find one-time jobs or ongoing freelance work.
There is a cost for membership, though, which varies by country.
Responsive Translation Services offers freelance positions to translators and project managers.
You'll need to submit a cover letter and resume to the email listed on the website.
Jobs may not always be available, but your application will remain on file so that hiring managers can choose from the applicant pool when necessary.
Rev is most known for its transcription services, but it also has a service for interpreting and translating.
You can work on your own time simply by logging onto your dashboard and finding available work when you have time.
You can also choose what projects you work on to find things best suited toward your skills.
Rev pays weekly via PayPal. You can get paid between 5 cents and 7 cents per word.
Translators Town is a place where people in need of translation services can post about the work they need done.
As a worker for the site, you'll be a freelancer who can respond to the ads others place.
You'll bid on the jobs with your best rate, much like freelancers bid on the jobs on Upwork and other freelance marketplaces.
You can translate texts remotely for Transparent Language.
You need at least one to two years of relevant experience and you must have native or near-native fluency of the languages you specialize in.
The company works with several different languages, which you can view in a table here.
Transperfect offers employee and freelance positions.
Register as a freelancer and your profile will remain in the company's database for potential work opportunities.
It's important to be as thorough as possible with your application so that your profile will show for relevant opportunities as needed.
Most employee positions are on-site, but the company does reportedly have occasional openings for remote employees.
Unbabel is an artificial-intelligence translation service that uses skilled people to refine the translations that the system gives.
You'll be one of those people if you sign up as a translator with the company.
You'll be given some of the system's translations to compare to the original text and edit them using your knowledge of the language.
Unbabel starts you with a base rate, but you can move up the ladder to higher rates as your skills and performance increase.
You'll get paid weekly via PayPal or Skrill.
Verbal Ink is a division of Ubiqus, one of the top companies that offers remote transcription work.
This company looks for remote translation experts to fulfill the jobs that clients place.
You can send your resume and cover letter to the email listed on the website.
Verbalizeit provides various language services to businesses all over the world.
To become a translator with the company, you'll have to pass an assessment to prove your skills.
If you get accepted, you can sign onto the system whenever you have a spare moment to work.
The system will flag you as available and you can begin to pick up open tasks.
Verbalizeit pays twice per month with PayPal.
Verilogue focuses on interpreting and translating for the healthcare industry.
It reportedly seeks professionals skilled in this area to work remotely for its clients.
If you're interested in a position, you can submit your resume and cover letter to the email address on the website.
WordExpress has full-time and part-time freelance positions available for interpreters and translators.
It appears that the positions will all require you to be fluent in English and at least one other language.
To apply, email your resume to the address on the website.
You'll need at least 5 years of experience to work with World Lingo as a freelancer.
You must also hold a relevant degree from an accredited college or university and have at least two years of professional translating experience in your chosen languages for your specialty area.
You can fill out an application on the website.
TranslatorsCafe is an online platform that connects freelance translators and interpreters with clients in need of language services.
As a translator or interpreter, you can create a profile showcasing your skills, language pairs, and experience.
Clients can then browse through the profiles and contact you directly for potential projects.
TranslatorsCafe offers a wide range of language combinations and specializes in various fields such as legal, medical, technical, and more.
It provides a flexible work environment, allowing you to choose projects that align with your expertise and availability.
SDL is a global language and content management company that frequently hires remote translators and interpreters.
They offer a wide range of language services to clients around the world. SDL values expertise in specific industries such as legal, medical, technical, and marketing, as well as proficiency in multiple languages.
As a translator or interpreter, you can apply directly through their website and go through their selection process.
SDL provides a platform for professional growth and a variety of project opportunities.
Stepes is a translation and interpretation company that specializes in providing language services through a mobile app.
They offer on-demand translation and interpretation services, allowing clients to connect with translators and interpreters in real-time.
As a language professional, you can sign up on the Stepes platform and set your own rates and availability. Stepes provides a user-friendly interface for handling projects and offers timely payments.
It is an innovative and convenient option for translators and interpreters looking for flexible remote work opportunities.
Looking for More Work as an Interpreter from Home?
This list doesn't include every company that hires work from home interpreters and if you haven't found the perfect job for you yet, there are other places you can look.
Upwork is a good place for freelance interpreters to find work.
Here, you can bid on jobs and build a portfolio by working with various clients.
You bid on jobs that have a desirable pay rate for you and fit your skills.
Clients can rate your job performance when you've completed projects, which can also help give you some testimonials.
Or, if you're looking for employee-based remote work, try Indeed.
This curated job search engine is an excellent place to find remote jobs of all kinds.
It rounds up jobs from search engines all over the web and puts them in one convenient place.
Use the search function to search for "translation" or "interpreter" and use the location search to locate "remote" opportunities.
Conclusion: Best Translation Jobs from Home
Hopefully, this list helps you find translation jobs online (no experience necessary for some!).
If you have the gift of language, this can be the perfect opportunity for you to find a new career you love from the comfort of your home office.
Does this sound like the perfect work from home job for you?
Let us know your thoughts in a comment!
Related Posts:
Earn Everything… nearly!
Join Ipsos iSay, one of the few Faithful and Honest survey panels and earn prizes, gift cards and donations. Stack your points and redeem them: Simple! No hidden fees and completely free!