41 Legitimate Work from Home Jobs BBB Approved!
Updated on: by Amy Kennedy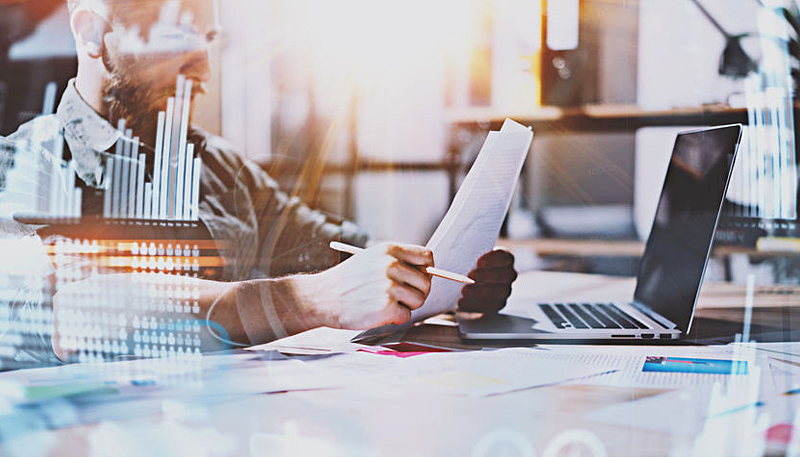 When you search for a work from home job, you get bombarded with scams along the way.
Need Easy Extra $350+/Month For Free?
Unfortunately, it's the name of the game. Scammers prey on those most vulnerable, and they see work-from-home job searchers as easy victims.
But, if you knew a company that was BBB approved had work from home jobs available, that would remove some of your concerns about whether the company was legitimate, right?
The Better Business Bureau (BBB) is a nonprofit organization that helps customers find legitimate businesses, and even helps settle customer complaints with businesses.
The BBB is all about helping people learn what businesses are good and what ones you might want to stay away from.
So, if you're searching for legit work from home opportunities, the BBB can be a great place to check out what others have to say about a company.
I put together this list of companies, all with A+ ratings, so you can easily find Better Business Bureau data entry jobs, writing jobs, and anything else your heart desires.
When you work with a BBB work from home accredited business, you can feel more content knowing you're in good hands!
BBB Accredited Work from Home Jobs
Does having an A+ rating with the BBB necessarily mean that a company is better than its competitors with lower ratings?
No, not always.
The BBB isn't something companies have to associate themselves with at all.
You can have an A+ rating without being accredited.
Accreditation just means that a company has signed themselves up for accreditation as another layer of trustworthiness for their customers and employees.
However, I know of plenty of businesses without BBB accreditation that are just as awesome as those with it.
An A+ rating, whether the business is accredited or not, can signal that a company really cares about what others think.
To get that rating, they'd have to take care not to have people form complaints against them.
Need Easy Extra Cash?
Pinecone Research, a leading name in online survey panel honesty, absolutely guarantees $3 cash for every survey you complete!
Take advantage of their time limited New Membership drive and register NOW. Join today: 100% free!


If there are any complaints, it's the business' response to those complaints that help or lower their rating.
Companies can choose to respond to complaints or not, but if they don't, their rating may lower.
If you work with a company with an A+ rating, it's a good sign that that business is quick to help any issues that do arise (after all, no one's perfect!).
Now, onto the jobs!
A Place For Mom is a company that connects families with the best assisted living places for elderly family members.
The company occasionally has openings for work from home senior living advisors in different states in the U.S.
You'll mostly be working over the phone, answering questions from family members and guiding them to the right options.
The positions are full-time and sales experience is preferred.
You can check the Careers page for openings, but the company often posts its at-home jobs on FlexJobs or Jobvite.
Automatic Data Processing (ADP) handles payroll and business and human resource services for companies.
The company is highly supportive of telecommuting and often has openings for part or full-time work from home careers.
The jobs may be in one of several departments, like sales, IT, or human resources.
Salary depends on the specific job, but most work from home employees are eligible for a benefits package including tuition reimbursement, dental and vision insurance, and more.
Appen Butler Hill, also known as Appen, hires social media evaluators to work from home.
This super popular position offers flexible scheduling through short-term projects, so it's great for moms and others who need a schedule they can work with.
In addition to social media evaluation, the company sometimes has openings for transcription and translation work, crowdsourcing, search evaluation, and more.
In addition to its A+ BBB rating, Appen Butler Hill has also been named one of the Top 100 Companies Offering Flexible Jobs  by Forbes Magazine.
Aspire Lifestyles is another top-rated BBB company that handles concierge services for its clients.
Its work from home positions are part or full-time, mainly providing customer support to clients' customers as a Brand Ambassador.
You may also be involved in some sales.
The company also has Concierge positions, that are much like a virtual assistant job. You may be setting appointments or reserving a hotel for clients.
A separate home office with a dedicated phone line is a must for an Aspire Lifestyles position.
One of Aetna's goals has been to increase its telecommuting opportunities.
The healthcare company is now offering several types of jobs to meet the needs of its workers, from part-time positions to work from home opportunities.
The home-based positions vary according to need of the company, but there have previously been openings for nurse manager, case manager, underwriter, and more.
BlogMutt provides content services to various clients.
As a writer for BlogMutt, you can benefit from steady work – as long as you write well, of course – and pay increases as you gain more experience.
BlogMutt works on a leveling system. You move up the levels as you write more and clients approve your work.
As you gain levels, you gain pay increases per article, and you'll get more writing opportunities.
Earn Everything… nearly!
Join Opinion Outpost, one of the few faithful and honest survey panels and earn cash and gift cards for your opinion. Stack your points and redeem them: Simple! No hidden fees and completely free!


The BBB-accredited company is a step up from traditional "content mills" you hear about from other writers.
UPDATE 5/2023: BlogMutt is now Verblio, but works the same way and still has the same BBB rating!
Cash4Books won't work as a job, but it could be a great way for you to pick up some extra cash selling books you no longer want or need.
Plug in your books' ISBNs into the site, and you can receive an instant quote for how much they're worth.
Ship them for free with a prepaid shipping label.
Once Cash4Books receives your shipment, you'll get the cash via PayPal or a check.
Convergys is one of the most well-known work from home companies, offering customer care opportunities to at-home agents all over the world.
The company offers inbound and outbound sales, customer service, tech support, and other positions that can be done from a home office.
Most positions will require a high school diploma and at least one year of work experience in a related field.
You'll also need a distraction-free environment and dedicated computer and phone to complete the work.
Dell is a tech-industry leader, and it's also one of the most popular companies providing work from home jobs.
The company hires people from several states across the United States in several different fields, including customer and tech support.
From the Careers page, search for 'remote' to find current positions.
DotDash (Formerly About.com)
Before About.com became DotDash, it was much easier to become a writer for the company.
It may not be as easy now, but it's still possible.
DotDash incorporates several online resources that need writers to create content for them.
You'll need to have stellar writing chops and some proven experience in the areas the publications cover, but if you do, you could land a remote writing job with the company.
Keep the Careers page bookmarked to find out when new writing jobs are posted.
Remote.co is a reputable job board focusing exclusively on remote work opportunities. 
They provide a platform for job seekers to find legitimate remote jobs across various industries. 
Remote.co's mission is to connect professionals with remote work options that offer flexibility and work-life balance.
The website features a user-friendly interface that allows users to search for remote jobs based on specific criteria such as job category, job type, and company. 
It also provides helpful resources and articles for remote workers, including tips on remote job searching, remote work productivity, and best practices for remote teams.
Remote.co stands out for its commitment to ensuring the legitimacy and quality of remote job listings. 
They carefully vet each company and job posting to maintain a high standard of quality and prevent fraudulent or misleading opportunities. 
This dedication to legitimacy has earned Remote.co recognition and trust from job seekers looking for genuine remote work options.
Lionbridge is a global company specializing in language translation, localization, and other related services. 
They offer work-from-home opportunities for individuals to work as translators, interpreters, content creators, and more.
As a remote worker with Lionbridge, you may be involved in tasks such as translating written content, evaluating search engine results, testing software, or performing quality assurance checks on localized websites. 
Lionbridge provides comprehensive training and support to its remote workers, ensuring they have the necessary resources and guidance to excel in their roles.
Lionbridge values the expertise and skills of its remote workforce and offers competitive compensation for their services. 
The company has a strong reputation for its commitment to professionalism, reliability, and delivering high-quality language solutions to its clients.
VIPKid is an online education platform that connects English-speaking teachers with students in China for one-on-one English language lessons. 
As a VIPKid teacher, you have the opportunity to work from home and set your own schedule. This makes it an attractive option for those seeking flexibility and the ability to teach remotely.
VIPKid primarily caters to young Chinese students aged 4 to 12. 
The platform provides an interactive virtual classroom where teachers can engage students through video calls and educational materials. 
Ideally, VIPKid offers a structured curriculum, so teachers do not need to create lesson plans from scratch. 
However, they do encourage personalized teaching approaches to suit the needs of each student.
ZipRecruiter is a popular job search platform catering to traditional office-based roles and remote work opportunities. 
It connects job seekers with employers across various industries and locations. 
ZipRecruiter has a dedicated section for remote jobs, making it convenient for those specifically looking for work-from-home positions.
Using ZipRecruiter, job seekers can create a profile and upload their resumes, allowing employers to discover and reach out to them directly. 
The platform also offers advanced search filters and personalized job recommendations based on the user's preferences and skills.
Shopping online doesn't always need to completely drain your wallet.
It can also help you get more money when you use a site like Ebates.
Ebates is one of the most popular cash back shopping sites on the web.
It's partnered with your favorite retailers, plus new ones you might have never discovered otherwise, to give you money on your online shopping trips.
Just visit your Ebates account, pick a retailer, complete a purchase, and you'll get money back into your Ebates balance.
You can then trade your Ebates cash in for gift cards from its rewards catalog.
Ebates even gives you $10 in Ebates cash or a Walmart gift card just for signing up!
This is a virtual assistance company that provides various services to people and businesses that need them.
The company focuses on real estate businesses and provides services like marketing, social media management, content writing, contract creation and management, and more.
You can contact the company to inquire about offering your services.
First Editing is an editing and proofreading service that hires remote editors to do the work.
You could be editing everything from academic papers to fiction and non-fiction books.
You must be experienced to work with the company and have at least two or three samples ready to show.
It may also help to have a relevant college degree, either undergraduate or graduate.
You'll need a minimum of 25 hours per week set aside for editing work and have a somewhat flexible schedule.
Get $5 just to sign up for FusionCash, a reward site that pays you to do things like take surveys, refer friends, play games, and participate in its money-making forum.
You can also complete offers and download mobile apps for more cash!
This is a great source of extra income to supplement a job – plus, it's fun!
GlobalTestMarket comes from the same people that make MySurvey, which we'll talk about in a moment.
This survey site is one of the oldies on the web, so it's impressive that it still manages to carry out its A+ rating with the BBB.
Sign up for free, take surveys when you get invites for them, and earn points.
You can trade in the points for gift cards to Macy's, Amazon, PayPal, Kohl's, and more.
The hotel giant is one of the most popular names in the work from home world.
Hilton Worldwide looks for the best candidates to work from home offering customer care and reservations services to customers.
Work from home staffers have benefits packages available, around-the-year work schedules, and opportunities to advance with the company.
The health care company offers work from home job opportunities for those experienced in the medical field in some way.
Most of Humana's jobs require RN certification and have specific location requirements.
Humana also occasionally has openings for other telecommuting positions, like medical coders, accountants, customer care specialists, and sales persons.
I've talked about InboxDollars quite a bit on Work at Home Adventures, and that's because I use it personally and know it's legit!
But the fact that it also has an A+ rating on BBB makes it even better, right?
Although InboxDollars isn't technically a job, it does make you some extra money.
With so many scam "money-making" sites, it's important to know that this one is a great one that really does pay.
On InboxDollars, you can do everything from take surveys to read e-mails to earn some cash!
Intrep Sales Partners is a sales outsourcing company.
Intrep often posts its telecommuting jobs on FlexJobs and other job boards, which are mostly for sales positions.
The positions are both part and full-time and require workers to set appointments with potential clients and advise them on helpful services for their business.
The pay for these jobs is reported to be in the $15 to $20 per hour range, and positions may require at least 20 hours of work per week.
As an expert for Just Answer, you can get paid to share your expertise on whatever subject matter you know the most.
Lawyers and doctors tend to make the most here because their services are most requested.
However, the site also has availability for veterinarians, tax specialist, mechanics, computer experts, and tech repair personnel.
You can sign in and answer questions when you have availability, so you won't be locked into any specific schedule or minimum work hours.
To apply, you'll need some way to prove your credentials and your expertise, so a college degree and your certifications or licensure are necessary.
Experts can even refer other experts to the platform to earn $50 Amazon gift cards.
Leapforce is a huge name in the work from home industry, with many seeking out their job opportunities as an At Home Independent Agent.
As an independent contractor for Leapforce, you'll be evaluating web search results to improve relevance for people searching for specific terms.
The positions require you to be 18 and have a reliable computer and internet connection.
The pay is reported to be around $12 to $15 per hour.
As a LiveOps agent, you can control your own virtual call center from your home office.
LiveOps is one of the most popular companies for people looking to work from home, and its A+ rating with the BBB prove that it's worth a try!
How much you make depends on the clients and projects you work with, but most clients pay per talk-minute.
So, the more calls you take and make, the more you can earn.
The best part is that you can choose when you're available for work!
MySurvey is an online survey taking site that also has an Android and iOS app.
You can share your opinions to earn points, which you can redeem for things like PayPal cash and Amazon gift cards.
MySurvey also occasionally has product testing opportunities where you can get free products just for sharing your opinions about them.
This site is one of the longest-running survey sites on the web, so it's no surprise that it's relatively trustworthy and is careful about keeping its A+ rating intact!
With Nielsen Digital Voice, you can earn up to $50 per year just for installing an app on your mobile device.
No, it's not technically a job.
But it is extra cash that you get for not doing anything but using your device as you normally would.
The app sends information to Nielsen about what you do online.
It's not anything sketchy.
Nielsen just wants to know how people are using the internet so it can give that information to interested parties, all in the name of market research.
When you keep the app installed, you can also earn regular entries into a $10,000 sweepstakes that Nielsen holds every year.
OneSpace is an online resource for freelancers to find work in various areas.
There are data entry jobs, writing gigs, development jobs, and more, depending on current client needs.
You'll get paid for all the work you complete once it's been approved by the client and OneSpace.
This is a great place to go if you're thinking of freelancing but don't quite have the time to jump in fully yet.
Sign in when you have some spare time outside of work to get some freelancing work under your belt.
Submit your best photos to Shutterstock and earn royalties whenever someone purchases them!
You can absolutely turn your love of photography into a full-time gig when you supplement your photo shoots with stock photo sales.
Shutterstock has long been one of the leading stock photo websites, and it's also one that allows freelance contributors to get a piece of the action.
It's free to become a contributor and list photos to sell.
The site will list all your photos on a portfolio page, which you can also use to show potential clients.
Every time a photo of yours gets downloaded, you'll earn a share of the purchase price, which may vary depending on the customer's subscription.
Skyword is a platform where writers can find content writing work with top brands and companies that work with Skyword.
Some online magazines and other publications seek their freelance contributors using Skyword, so it's important to have a stand-out profile that exhibits your best work and skills.
Skyword will match you with clients that best fit your skills when it browses for writer profiles who are good fits for upcoming projects.
Most writers have great things to say about Skyword, which is proven with its A+ BBB rating.
Survey Savvy is another online survey website that has an A+ rating with the BBB.
This site not only pays you cash for surveys, but it'll also pay you to download and install its mobile app.
In fact, you can get $5 per month for every device you have it installed on!
The app sits in the background of your device and collects information about how you use your phone and tablet and what you do on the internet.
It then sends that information to the market research companies who can use it.
Don't worry – your privacy stays safe!
You can also earn extra cash on Survey Savvy by referring your friends to the site.
Swagbucks is another company I personally love, and although it isn't an actual job, it's a good way to earn money on the side doing fun things on the web.
Earn money on Swagbucks by shopping, taking surveys, completing offers, and even playing games.
It's A+ Rating on BBB confirms that it's a legit money-making opportunity!
SYKES (Formerly Alpine Access)
SYKES is one of the most popular call centers that provides work from home jobs to agents in the United States or Canada.
You can provide customer service for clients from your home office and enjoy paid training, health benefits, career advancement, a consistent schedule, and more.
You should have a customer service background, but SYKES will also train the right candidates.
When you apply, be prepared to take assessments to make sure you're a good fit for the company.
Talk2Rep is a virtual call center agency that connects call center agents with clients.
As an agent for Talk2Rep, you can focus on sales or customer service, depending on what you apply for.
Sales and customer support experience are a plus, but not required.
You do, however, need working internet and a computer and your high school diploma.
TeleReach offers various call center solutions to businesses, like customer support, lead generation, and appointment setting.
As a TeleReach "Producer", you have the potential to work from home earning between $12 and $28 per hour.
Pay is determined by each client, however.
You can set your own schedule per week, but you must be available for at least 20 billable hours weekly.
TeleTech@Home matches businesses in need of customer and tech support with virtual call center agents like yourself.
TeleTech has been one of the top names in the telecommuting industry for years, lending to its A+ BBB rating.
With TeleTech, you'll get one on one support with a recruiter, who will take the time to match you with the right project.
Therefore, you can find something that meets your schedule and pay needs.
Time Etc. is a virtual assistant company, complete with professional virtual assistants ready to offer services to clients.
A typical day for one of your clients could include setting appointments, doing some research for website content, or filling out information on spreadsheets.
You must be able to work at least a part-time schedule Monday through Friday during normal business hours.
The company has been around since 2007, and continues to be one of the leaders for work from home job seekers.
U-Haul hires reservation agents to work from home, and their positions are so popular that they get picked up fast!
For these positions, you'll set reservations and provide customer support to potential and current customers.
Most agents must be available for at least 25 hours per week, and it does help to be bilingual in English/French or English/Spanish.
Both part-time and full-time work from home agents may receive benefits packages including medical plans and 401(k).
Upwork is formerly Odesk, but works similarly as a freelancer platform where freelancers can find ideal clients to work with.
When you get accepted to the platform, you can browse jobs in a variety of categories to find ones that match your skills as a freelancer.
Bid on jobs with your prices and scope of the project, send an outstanding proposal, and get the gig!
You get paid once your client approves your work and can send your cash to your bank account.
Upwork is one of the few freelancer marketplaces that has maintained an A+ rating with the BBB.
Working Solutions has been providing work from home jobs since 1996, and its number one goal is to continue creating jobs for people who need them most.
Agents for Working Solutions work on a variety of projects for clients, including research, customer support, and other virtual assisting-type tasks.
Depending on your schedule, you can work on more than one program at a time.
Pay and flexibility depends on the project.
Most projects require a minimum commitment of 15 hours per week.
Conclusion: Legitimate Work from Home Jobs BBB Approved
As you can see, there are plenty of legitimate work from home companies that have top BBB ratings.
To have an A+ BBB rating, the company not only has to treat its customers well, but also its employees.
So, a lower BBB rating can also reflect the opinions of current and past employees.
The fact that these companies have the best rating possible is a good sign that people love working at home for them.
Do/have you worked for any of these companies?
Are there other work from home companies with A+ BBB ratings that you'd recommend?
Let us know in a comment below!
Related Posts:
Earn Everything… nearly!
Join Ipsos iSay, one of the few Faithful and Honest survey panels and earn prizes, gift cards and donations. Stack your points and redeem them: Simple! No hidden fees and completely free!