Life As A Pleio GoodStart Agent
Updated on: by Amy Kennedy
This review of Pleio has been updated. The information on this page may be out-dated and no longer accurate. Please visit the most recent review of Pleio to learn more about becoming a GoodStart Agent.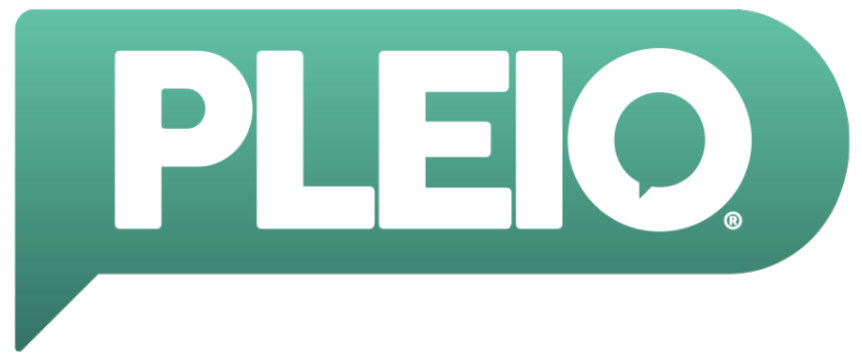 Need Easy Extra $350+/Month For Free?
---
What is Pleio?
Pleio (pronounced "Play-O") is a company based out of Canada that has incorporated into the US recently.
What is a Pleio GoodStart Agent?
A Pleio GoodStart Agent is a person who provides a complimentary follow-up service for people on important medications. This service is a way to help patients build a good routine and create good habits for good health. All calls are outbound and are customer service oriented. The calls for each program differ, but all focus on medical adherence. Technically there are two types of GoodStart Agents, Registration Agents who will make the initial (cold) call and ask the patient if it would be ok to have someone call them back to talk to them. The other type is known as Call Center Agents and these are the people who actually do the calling back and conversing with the patients. about their medications and adherence. All agents are expected to work 16 hours/week as a part of their contract. We are independent contractors and control our own schedules but calls are not guaranteed when you want to work so you might need to fluctuate your schedule to fit the calling need and make money.
Does Pleio Charge and Fees?
There is a $20 background check fee that you will be asked to pay AFTER you have gone through training and start making calls. You will not pay this fee if you go through training and you are declined a job.
Training at Pleio
If your application is accepted you will need to attend a 4 day training class. At this time you will learn all about what a GoodStart Agent does and your trainer will assess your skills. At the end of your class you will have a role playing session where seasoned agents and team leaders will meet with you and a few other people from your class and you will go through a script. You will play agent and patient and the facilitator will evaluate how well you do. They will give you feedback and have you role play again to see how well you adjust to their suggestions. At the end the facilitator will let the training team know if they feel you are Pleio material.
Pay at Pleio….The Big Questions:
All agents are paid once a month through Direct Deposit.
Registration Agents are paid for every person they enroll in the program. I have not personally worked in the Registration team, but I have heard that the average pay is between $18 to $24 per hour. A lot of people would like to be in registration but you can not select where you will end up, after training you will be assigned to a team. These calls are cold calls, the patient is not expecting your call and so it does take a certain amount of thick skin to accept rejection and keep dialing.
Call Center GoodStart Agents are paid for "completed" calls. That is to say if you make a call and get no answer, you will not be paid. If you reach the patient and they agree to listen to what you have to say, you have a short (usually less than 5 minutes) conversation with them and you will get paid. If they decided between the Registration call and your call that they don't want to be in the program, you are paid. If they are no longer taking the medication, they are ineligible for the program and you get paid a smaller amount. The pay does vary from program to program but it seems to average in the range of $12 to $18 per hour. I have personally had hours where I made $30 and hours where I only made $8, it does depend on how many contacts you actually reach. On the plus side, there is no selling, the patients are expecting you to call and they have agreed to this call so there generally is no hostility.
My Experience and Opinion
When I started looking into Pleio it was a fairly new company, they had not yet incorporated into the United States but they were contracting with US Citizens. It was June of 2011 when I put in my application and had a phone interview. At my interview I was told that Pleio would not be doing any training classes until the end of the year at the earliest so I was prepared for a wait. In January of 2012 I received an email asking me if I was still interested and would I like to train to become a GoodStart Agent. I took my training class the last week of February 2012 and was told I would be notified when my assigned drug program started up. I again waited and finally received notification that I would be able to start in April. My first day of working was April 27th 2012. I loved it right from the start! I was helping people, I was thrilled with the response from the patients and I truly enjoyed my job. In my first 3 hours I averaged $16/hr!
I soon learned that the drug programs with this company are cyclical, meaning they run about 3 or 4 months at a time and then the drug companies look through our numbers and listen to our calls and they decided whether or not to renew the contract with us. As the program got near the end it was slow, there were few calls to make and it was very frustrating. It was about this time that I learned that you need to be flexible with your scheduling if you want to make money. Sometimes the calls that are in the system are scheduled for afternoons or evenings and there are few calls during the daytime. When I adjusted my schedule, I made money. I also learned that agents can be transferred to other programs while you wait to hear if the contract will be renewed or you can take a furlough and wait for an email that there is a need for you. Agents who do not meet the 16 hour requirement or are mediocre will be furloughed without a transfer option.
In October of 2012 I saw that Pleio was looking for people to become Team Leaders, this is a better paying job and has more security, I applied and had a phone interview. After my interview I again waited for a decision and in December 2012 I received an email inviting me to train for Team Lead. I had my training class this month and now I am waiting for my new drug program to come online where I will have a mentor teach me the ropes of being a Team Lead.
Yes there is a lot of waiting with Pleio, they do seem to train their agents a month or more in advance of when they actually need them. I believe this is for many different reasons, but one of the biggest is to make sure when they get the go ahead from the drug companies and pharmacies they will have people able to be on the phones working immediately.
One of the biggest lessons I have learned at Pleio is that you have to learn to manage your money! You will be paid once a month between the 15th and the 21st of the month, although usually the money is in my account on the 15th and only twice I had to wait and received my money on the 20th. Since there are good months and bad months, you have to learn to save a little from the good months to help cover if you have a bad month. It can be a challenge but if you are willing to be flexible and work hard, show your dedication, you will succeed at Pleio. I am willing to testify that I am actually making enough money as a Call Center GoodStart Agent to not only afford my monthly bills but I also just bought a brand new car and am handling the monthly payments. When I move up to my Team Lead Position officially I will make even more money and my world is going to change greatly.
Pros and Cons of Pleio
If you're considering becoming a Pleio Agent, which includes positions beyond the GoodStart program, here are some potential pros and cons to consider:
Pros:
Helping improve medication adherence: As a Pleio Agent, you would have the opportunity to contribute to improving medication adherence among patients. By providing support, education, and reminders, you can play a crucial role in helping individuals manage their medications effectively and potentially enhance their health outcomes.
Flexible work arrangements: Pleio offers flexibility in work schedules, allowing agents to choose their working hours and manage their own time. This flexibility can be beneficial if you prefer a work arrangement that offers autonomy and allows you to balance other commitments in your life.
Professional development: Working as a Pleio Agent can provide opportunities for professional development. The company may offer training and resources to enhance your skills and knowledge in medication adherence support and related areas. This can contribute to your professional growth and potentially open doors for future career advancement.
Making a difference: By assisting patients with medication adherence, you can have a direct impact on their lives. Helping individuals improve their health and well-being through better medication management can be rewarding and fulfilling.
Cons:
Need Easy Extra Cash?
Pinecone Research, a leading name in online survey panel honesty, absolutely guarantees $3 cash for every survey you complete!
Take advantage of their time limited New Membership drive and register NOW. Join today: 100% free!


Phone-based work: Pleio Agent positions typically involve phone-based communication with patients. If you prefer face-to-face interactions or have limitations with phone-based work, this aspect of the role may not align with your preferences or needs.
Emotional challenges: Working with patients who may be facing health-related difficulties can be emotionally demanding. Some patients may express frustration, anxiety, or other strong emotions during interactions. It's important to be prepared for such challenges and have strategies in place to manage them effectively.
Performance expectations: Like any customer service or coaching role, there may be performance expectations and targets to meet as a Pleio Agent. These expectations can create pressure to meet certain metrics or goals, which may not suit everyone's working style or preferences.
Compensation: The compensation structure and rates may vary depending on the specific position and program. It's important to thoroughly understand the financial aspects associated with the role and ensure they align with your expectations and needs.
Want to Learn More and Start?
If you want to learn more about becoming a GoodStart Agent or apply you can do so at goodstartu.info
Bottom Line:
There are a lot of people who will say Pleio isn't worth it, there are people who did not like having to be flexible with their schedule or they just couldn't be as flexible as was needed. There are people who will say they refuse to work for nothing because they gave up when the call numbers were low. You can not give up with this job, you have to be dedicated to making it work. You have to understand that there will be good days and there will be bad days but at the end of the month you will see the rewards of your efforts. Personally I feel this is the BEST work at home job I have EVER had! I have other eggs that I can work but I don't because I would prefer to work here at Pleio where there's no selling and it's all about helping people.
Related Posts:
Earn Everything… nearly!
Join Ipsos iSay, one of the few Faithful and Honest survey panels and earn prizes, gift cards and donations. Stack your points and redeem them: Simple! No hidden fees and completely free!