10+ Best Ways to Make a Million Dollars in a Year (Plus Real-Life Examples!)
Updated on: by Amy Kennedy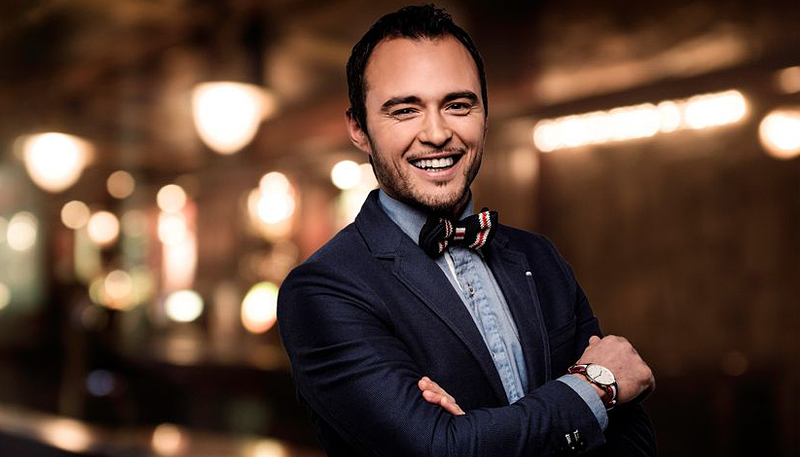 You might think that it's impossible for someone like you to earn $1,000,000.
Need Easy Extra $350+/Month For Free?
It seems far-fetched to most people, but it's possible.
This article is all about real people who have done it for themselves.
Can you imagine waking up one day, having a money-making idea, only to find out that, in a few months, that idea was able to rake in a million dollars?
Most people never dream of being able to have that kind of success, yet it happens all the time to real people.
Imagine what you could do with a million dollars:
Buy or pay off your home?
Pay for your kids' college tuition?
Become debt-free and have plenty to spare?
Invest in your retirement?
Quit your job and travel the world?
All of these scenarios are possible if you make that kind of money.
So, I'm going to show you just how it can be done, with the help of several real-life stories from people just like you who have created a secure financial future for themselves using their own big ideas.
Can You Really Get 1 Million Dollars Fast?
Getting one million dollars doesn't always happen fast.
I'm not going to lie here.
But, it can.
The ways to $1 million that I'm going to talk about here are inspired by people who have really made them work.
You'll learn about the people who have turned an idea into a business and have become super successful at it.
So successful, in fact, that they've earned $1,000,000 or more from their ideas.
Although you shouldn't expect that things will always happen the same way for you, there's a chance that they could.
Use these stories for inspiration and motivation to turn your big dreams into realities!
Need Easy Extra Cash?
Pinecone Research, a leading name in online survey panel honesty, absolutely guarantees $3 cash for every survey you complete!
Take advantage of their time limited New Membership drive and register NOW. Join today: 100% free!


Become an Airbnb Host
Airbnb hosting was intended to be a gig for people who wanted to make some extra money renting out their homes and space.
But, for some people, being an Airbnb host has been so much more.
Like one man in London, who made over $15 million renting out his properties to Airbnb travelers in 2017.
Of course, he has 881 properties listed. But still, that's over $17,000 he's earned from each one of them.
One article on Forbes said that 75 people in the United States alone made over $1 million each on their Airbnb properties.
So, if you have some rental property that isn't making the kind of return you thought it would, perhaps it's time to give Airbnb a shot instead?
Gamble
If you think you're a good enough gambler to win a million dollars, you might be right.
It's worked for some people, although this is one of those things you'll want to be careful with.
Even the most experienced gamblers can lose a lot of money.
You might have heard of Archie Karas, a man made famous for winning millions of dollars – barely even trying – at casinos, only to, unfortunately, lose it all.
But, there are others who seem to have continued luck with casinos, making a steady stream of money at their chosen games.
One man named Don Johnson won $6 million in one night at Atlantic City's Tropicana casino.
That was all the revenue the casino had made in the past month.
If you've ever seen the movie, 21, then you know about the group of college kids who, using card counting in blackjack, won millions of dollars over a span of a few years.
It can be done, but you have to really know the games you play.
And, you must be fully aware of the risks – including that you can lose everything you own very quickly.
Invent Something New
Don't like how something is going in your life?
Think you have an idea that could make it easier?
That's how most people come up with winning ideas for inventions that make them millions of dollars.
Usually, if you think something might help, then there's a good chance other people will think it will help them too.
The founder of Spanx, Sara Blakely, is a perfect example of how this can work for you.
She hustled her way to the top, forming her winning product and even writing her own patent because she couldn't afford a lawyer.
She even became the youngest self-made female billionaire in the world because of her invention.
Now, we have even more available to us than Sara did when she started the company back in 2000.
Thanks to crowdfunding sources, like Kickstarter, you can get funding and marketing for your project before it even hits the shelves, giving you even more power to launch it.
Invest in Real Estate
There's no doubt that, if you have some extra money to play with, investing in real estate can be a smart investment for your future.
And, even if you don't have much money to play with, you can still make it big.
Take Sean Conlon, for example, a man who started buying real estate when he worked as a janitor during the day.
He'd make real estate deals at night, during the off-hours of his job, and hustle his way until it became a full-time gig.
Earn Everything… nearly!
Join Opinion Outpost, one of the few faithful and honest survey panels and earn cash and gift cards for your opinion. Stack your points and redeem them: Simple! No hidden fees and completely free!


He soon became a millionaire and owns companies of his own.
If you have excellent credit, then you may be able to start out getting a loan for a home that you can buy at a low price, put some money into upping its value, and selling it for way more than you bought it.
Not only will you make enough to pay off the loan, but you'll have extra money to go toward your next investment.
Work your way up until you can start buying homes of more value to invest in.
Make YouTube Videos
Did you know that more than 75% of today's kids dream of becoming a YouTube star someday?
What used to be dreams of becoming doctors, veterinarians, firefighters, and police men and women has now turned to wanting to become a YouTuber.
And it makes sense, considering all the people who have become famous just by having a YouTube channel (does Justin Bieber ring a bell?).
People are making serious money off their YouTube channels.
Like little Ryan from Ryan's ToysReview, who takes on more than $11 million each year now.
He's only six years old!
Rosanna Pansino is a baker and star of Nerdy Nummies, which rakes in over $6 million every year.
And, the star of DisneyCollectorBR never even shows her face on camera. She unwraps toys and collects up to almost $22 million each year.
You can get paid from YouTube ads and sponsorships, so the earnings potential is virtually endless.
Self-Publish Books
Some people are lucky to make a few bucks off their self-published books that they published through Amazon's Kindle program.
Others have hit it big, selling thousands to millions of copies of their books and raking in enough money to let them quit their day jobs.
In 2015, Forbes ran a story about Mark Dawson, a self-published Kindle author who gets paid about $450,000 every year for his books.
And then there's Amanda Hocking, a woman who made $2.5 million in 20 months from selling her self-published books on Amazon.
If you're ready to take the leap into self-publishing, then check out this link, where Amazon gives you all the details.
Sell Things
It's seriously never been easier to sell things. Thank you, internet!
With helpful e-commerce tools that practically do all the hard work for you, selling things online is such a streamlined process that anyone can do it.
Just ask Cameron Johnson, who learned how to buy and resell Ty Beanie Babies on eBay to make a profit of $50,000 before he even became a teenager.
Then there's Trevor Chapman, who created an e-commerce business using Shopify and drop shipping products from China.
It took him only two weeks to earn is first $10,000 in one day.
There are sites that let you create designs to sell on T-shirts, bags, prints, and more.
Some people sell their own crafts or tutorials on Etsy.
Others buy and resell things on eBay, much like young entrepreneur Johnson did.
Others, like Chapman, use Shopify and other e-commerce marketplaces to create a store selling anything they want.
Shopify pretty much does it all for you, and all you need to do is pay a monthly or annual subscription fee, which will pay for itself once you start making sales.
Teach or Coach Online
Most bloggers I know aren't really making money from their blogging, per se.
Instead, they're making money teaching other people how to blog, make money off their blogs, increase their social media followers, etc.
Making money by teaching others something through online courses is becoming super popular.
Rob Percival is a good example.
Percival started an online web development course on Udemy, a site that helps you set up and market your courses.
From June to September of that year, his sales for the course quickly increased until he was pulling in a steady $150,000 every month.
He later created a few other courses to earn his first $1 million selling courses online.
Read More: 27 of the Best Online Tutoring Jobs to Make Money from Home
Trade Stocks
This one will take a good amount of skill to do.
You'll have to understand how the stock market works and how to choose your investments wisely.
But, if you've already had some experience with the market, then this could work for you.
Plenty of people make it big by trading stocks.
Just recently, people sold GoPro stocks and cumulatively made about $45 million in profit when the stock plummeted.
Although you shouldn't expect to get rich overnight with stocks, you can still expect that, one day, you could reach your first million through this practice alone.
Nothing Working? Be as Creative as Possible!
If nothing else is quite working for you, then it's time to get creative!
Most people don't get rich by being lucky.
They get rich because they have some incredible idea that's not like anything else out there.
One of the best examples of this is The Million Dollar Homepage.
This site was created as a way for Alex Tew to pay his way through college.
He sold advertising space for $1 per pixel and was able to have every single spot filled up, making him $1 million richer.
Then there's Scott DeLong, who created a website called ViralNova, made $1 million with it on his own, and sold it for as much as $100 million.
Dong Nguyen created Flappy Bird, possibly one of the most frustrating games ever, and made $50,000 every day just by running an advertisement at the top of the app.
As you can see, these people got creative.
They weren't even necessarily expecting to make a million dollars, but they did it, all because of a good idea that others thought was great.
Start a Successful Online Business
The internet has opened up countless opportunities for entrepreneurs to build successful online businesses.
Whether it's creating and selling a unique product, offering digital services, or building a thriving e-commerce store, the online space provides a vast customer base and the potential for substantial profits.
Take inspiration from individuals like Jeff Bezos, who founded Amazon and became one of the wealthiest people in the world.
With determination, innovative thinking, and a solid business plan, you can carve out your own path to financial success.
Explore platforms like Shopify or WooCommerce to launch your online store and leverage social media and digital marketing strategies to reach a wider audience.
Develop and Monetize a Mobile App
The smartphone revolution has transformed the way we live and opened up new avenues for wealth creation.
Developing a popular mobile app can be a lucrative venture if you can identify a gap in the market or come up with a unique concept.
With millions of app downloads and in-app purchases happening every day, there's substantial earning potential.
Look at success stories like the creators of Candy Crush Saga or Angry Birds, who turned their simple yet addictive games into multimillion-dollar enterprises.
If you have coding skills or can collaborate with app developers, consider diving into the app industry and capitalize on the ever-growing demand for innovative and engaging mobile experiences.
Build a Subscription-Based Online Platform
Subscription-based business models have gained tremendous popularity in recent years, providing recurring revenue streams and long-term customer relationships.
By offering exclusive content, services, or products through a membership or subscription platform, you can generate substantial income over time.
Examples include businesses like Netflix, Spotify, or Patreon, which have amassed millions of subscribers worldwide.
Determine your niche and identify what valuable content or services you can provide to attract and retain subscribers.
Platforms like Substack or MemberPress can help you set up and manage your subscription-based business with ease.
Invest in Cryptocurrency
Cryptocurrency has emerged as a highly volatile yet potentially profitable investment opportunity.
While it comes with risks, many early investors have reaped significant financial rewards.
Bitcoin, Ethereum, and other cryptocurrencies have experienced substantial growth, creating millionaires in the process.
However, investing in cryptocurrency requires careful research, understanding market trends, and managing risks effectively.
If you're willing to stay informed and navigate the crypto landscape, you could potentially see substantial returns on your investment.
Consider using reputable cryptocurrency exchanges like Coinbase or Binance and educate yourself on blockchain technology and the different cryptocurrencies available.
See Also: The Ultimate 2018 Guide for Home Based Business Ideas
Conclusion: How to Make a Million Dollars in a Year
Hopefully, this post inspired you to chase the dreams that you have sitting in your head.
All these other million-dollar ideas worked because people took a chance on them!
So, no more waiting.
Get in there and make your idea work for you!
What other unique ideas have you heard of that let people make their first one million dollars?
Let us know in a comment!
Related Posts:
Earn Everything… nearly!
Join Ipsos iSay, one of the few Faithful and Honest survey panels and earn prizes, gift cards and donations. Stack your points and redeem them: Simple! No hidden fees and completely free!