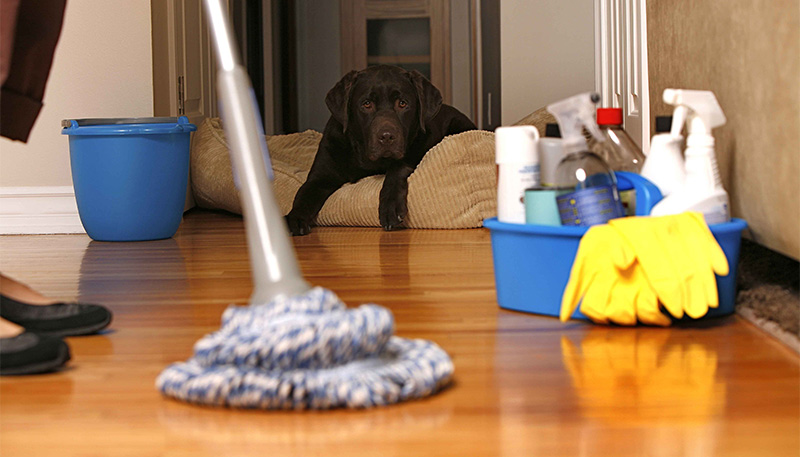 Are you looking for a way to make some extra cash?
Need Easy Extra $250+/Month For Free?
Are you a hard worker but you lack any specific talents?
Often other ways to make more money take a lot of time and many jobs require a lot of investment in education. Various gigs may take lots of effort and time to make a decent income.
For example, starting your own product-based business can be overly complex.
However, there is a way to make more money much faster.
You'll need to take care of things that others may not want to do.
You can make as much as $1,000 per month for cleaning houses on the side.
This is one of several ways to make money quickly.
This isn't easy work so you'll need to roll up your sleeves.
However, it's a faster way to make extra cash than coming up with your own business ideas or attending years of schooling.
You will find that this type of house cleaning goes beyond the typical cleaning you'll do at your own home.
However, you can also charge more than minimum wage for this type of work.
The amount you make should be worth the effort of cleaning others' houses.
The rate you charge can improve the speed with which you make your monthly income.
Nonetheless, you need to look more deeply into it to find ways to make the most money.
You can make $1,000 or more a month cleaning houses but you'll need to consider a few issues first.
How to Make Money Cleaning Houses
You will need to follow a business model if you want to make extra cash cleaning houses.
Cleaning houses as a type of job has been around for centuries.
It has often revolved around more wealthy families in need of maid service.
The need for house cleaning tends to move with the economy.
When the economy is strong and families have plenty of money to spend, you'll find many more opportunities to make extra cash for cleaning houses.
If the economy has hit a downturn, though, you may not have as many jobs open to you.
Families tend to end their service to save their dough.
This doesn't mean you won't find any jobs, but there will be a lot more opportunities for your cleaning business to blossom in a good economy.
Want more money?

Easy Extra Cash! Join the famed Vindale Research site and earn rewards by doing nothing more than sharing your experience of using the internet. Guaranteed 100% free membership.


The Business Aspects of Cleaning Services
Are you one of those people who would rather have someone else handle things like cooking or other chores?
If so, then you likely understand the mind of the customer who seeks a cleaning service.
Even though this type of job is mostly centered around simple cleaning and possibly laundry, you will still need to use some business aspects to get your cleaning service off the ground.
You'll need to take account of the price you charge, the costs you'll spend to clean, cleaning materials and appliances, and your own transportation.
The rate you charge is one of the most important things you'll need to consider.
You'll find that most cleaning services charge anywhere from $50 to $100 per hour.
The most common price you'll find for a team of two cleaners is $75 per hour.
Knowing this will allow you to compete with others.
You could keep your rates slightly lower than the average so that more families choose your cleaning service.
For instance, if you're cleaning by yourself without a partner, you can set your price as low as $25 per hour, which will get you more customers and more money over the long run.
However, if the distance and transportation costs along with material costs are high, make sure to increase your rate to something around $30 per hour.
Advertise Your Services and You'll Get Paid to Clean Houses
Once you set a competitive rate for your cleaning services, you'll need to start getting the word out.
Advertising and marketing your business is key for growing your income and getting customers.
Some of the basic steps include setting up a listing on Craigslist, putting up flyers around town, and telling your friends and family to help get the word out.
Once you get a few clients, you'll be able to make at least several hundred dollars per month.
Make sure to do a good job so that these families and customers recommend you to their friends looking for a cleaning service.
Your business will grow if you make a good first impression.
This is key for making more money and expanding your customer base.
Be sure the house is spotless once you finish so that you can get that great recommendation.
How to Grow Your House Cleaning Business
Now that you've gotten a good handle on how to start cleaning houses for a living, it's time to see how you can expand your cleaning business.
You can actually turn this side gig into a full-time opportunity if you like.
You'll need to figure out how you can expand and grow your business.
The publication Entrepreneur published advice for how you can succeed in the cleaning business.
First, you'll want to keep learning about technologies that could improve your work, chemical safety procedures, and how to improve your managerial skills.
There are lots of organizations and associations you can seek assistance from as well when growing your house cleaning business.
These associations can help you with marketing and the management aspects of running a business like this.
Be sure to have a system that would allow you to clean more effectively and efficiently.
Also, you can build a company and take on employees that can ensure a house cleaning schedule can be kept whether or not you're there to handle the cleaning itself.
If you do hire employees when your business takes off the ground, be sure to train them well and provide bonuses or incentives to improve their performance and gain customer approval.
Be sure to have a system in place for every step of the process including laundry, cleaning, customer service, supervision, and finance.
You can even hire someone to work from home and take phone calls from clients.
Another tip is to work carefully and avoid making any mistakes such as a spill or a stain.
The cost to repair or replace something that broke won't be worth the time you saved on cleaning.
You'll also need to have some basic computer skills in order to run a successful house cleaning business.
You will need to use a computer to manage billing, record-keeping, payroll, and inventory management.
You will also want to invest in customer service and build strong relationships with your clients.
You'll want to follow up with clients and see if there are any issues or if they need any other services.
Other Tips and Tricks for Running a Successful Cleaning Business
You may want to hire an assistant at minimum wage to help you expand your business and asking price.
After you grow your business and increase your rates, you can pay your assistant more than minimum wage.
Another great idea is to develop your own website especially in today's technological world.
The way websites work is by referring anyone online looking for a service in your neighborhood.
If you want someone to test your website to make sure it's user-friendly, you can check out the company YouEye.
Your website would essentially be a great advertising strategy for those searching online for house cleaning services.
Be sure to use effective search engine optimization (SEO) or keywords when creating your blog posts and web pages.
This will help your business grow tremendously since lots more people will be able to find you.
The cost of a host server should not be much, so creating a website is a great idea if you plan to invest in your cleaning business long-term.
Where You May End Up Years into Your Cleaning Business
The way a house cleaning business could take off may lead you to give up your old job to handle more of the managerial work and customer service.
Long-term, you may hire someone else to do the actual cleaning or laundry part of your business.
You can take on the hiring, supervision, and customer contact part of running a house cleaning business.
Another important reminder is not to forget about paying your taxes especially when you expand your business.
Businesses that fail to pay taxes could see major problems on the horizon, so get those taxes filed.
You'll find that starting a house cleaning business is a great way to make money since so many wealthy families are in need of maid services.
Whether you want an extra $1,000 per month or you want to make a full-time income from a house cleaning business, you'll just need to get started with customer service in mind and a few houses to clean.
Before you know it, you'll have so many clients, you'll need to hire more workers to help you out.
Conclusion: Your House Cleaning Story
Running this type of business isn't too difficult and neither is cleaning houses.
So get started and you'll soon be making an extra $1,000 on the side!
Have you ever cleaned houses for money?
If so, do you have any tips that have helped you succeed in this industry?
I'd love to hear from you! Please tell me your house cleaning story in the comments below.
Related Posts:
Earn Everything… nearly!

Join e-Poll, one of the few faithful and honest survey panels and earn cash - paid via PayPal - gift cards for Amazon, Best Buy, iTunes, Starbucks, and Walmart, plus Retail e-vouchers.
The surveys are aimed at entertainment-related research, covering such things as personal TV watching habits, give feedback on new TV commercials or to review DVDs that are sent to your home.
For USA residents aged 13+ No hidden fees and completely free!