How Much Can You Make Driving for Uber? Find Out from Real Drivers!
Updated on: by Amy Kennedy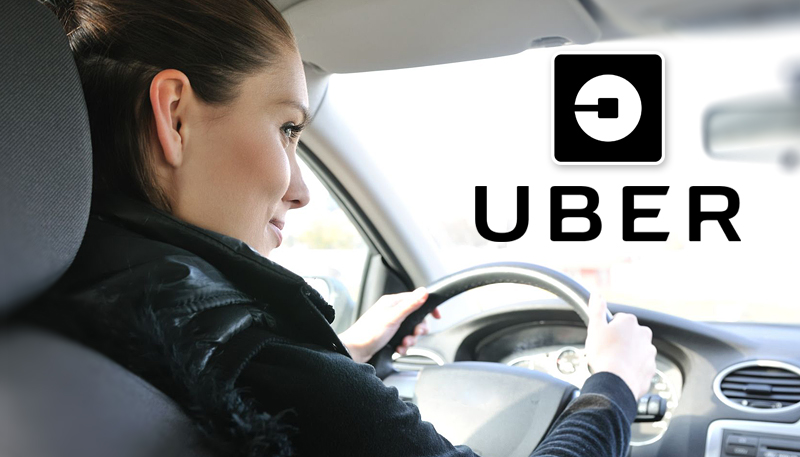 Uber is one of the most-talked-about rideshare services in the world.
Need Easy Extra $350+/Month For Free?
The company allows people to drive and make money in several countries, including the USA, Mexico, and Russia.
As an Uber driver, you can work your own hours – as much or as little as you want and when you want – to earn cash by driving people around.
You're like a personal taxi service for people who need rides!
The company has been around for almost ten years now but has become more popular in recent years for people who want to leave the 9 to 5 and start their own business.
But, there's also been a lot of controversy surrounding Uber in the last year or so.
People have said that Uber's average wage claims don't live up to the real wage that people make as drivers.
In fact, there's even been some lawsuits over money against Uber.
One lawsuit was over the fees that Uber charges customers and what it pays its drivers, alleging that Uber charges customers more for fare than the fare it pays drivers and then keeps the difference.
Another lawsuit in 2017 came from three women who alleged that Uber was paying unequal wages to women and people of color.
Still, plenty of Uber drivers continue to use the app to pick up people and earn cash on their own terms.
So, I wanted to see for myself what real Uber drivers earn so that I could give you an accurate picture of what kind of wages you might expect to earn if you decide to become an Uber driver yourself.
How Do Uber Drivers Earn Money?
Uber offers people three ways to make money with them:
Become an Uber driver
Become an Uber delivery driver
Promote the app and get paid for referrals
Let's start with the last one first.
Even if you're not an Uber driver, you can make money with the referral system.
You just need an Uber account to get your referral link that you can share with others.
Need Easy Extra Cash?
Pinecone Research, a leading name in online survey panel honesty, absolutely guarantees $3 cash for every survey you complete!
Take advantage of their time limited New Membership drive and register NOW. Join today: 100% free!


So, even riders can get paid to refer a new rider or driver to the service.
But, if you're a driver, you have more to say about Uber and can potentially have more leverage to get new drivers to sign up by sharing your experiences.
The other two ways require driving.
You can either drive people to their destinations, like a taxi service, or be a delivery driver.
If you're not keen on having random people in your car at any given time, then the latter might be a better choice for you.
As a driver, you'll use the Uber app to connect to when you're ready to work.
The app will tell you when someone in your area requests a ride.
You go pick them up, take them to where they need to go, etc.
If you're just delivering, the app will work basically the same way.
You'll get an alert when someone requests a delivery and you can see all the details about the task in the app.
You can stick with short trips or accept long trips as an Uber driver.
The longer you drive, the more money you make.
But, that also means more gas and wear and tear on your car.
However, you might also get a great tip from your longer trip!
According to Uber, the following things are factored in when coming up with your ride fare:
"-base fare: the price for pickup
– time: from start to end of a trip
– distance: miles or kilometers of route
– surge pricing (if applicable)
– tolls and other fees (if applicable)"
Uber takes a fee out of your final fare price before you get paid.
It can take a little time to get a feel for how the fare calculations work, but once you drive for a while, you'll probably get the idea.
Read Also: All About Car Wrap Advertising: Earn Up To $1,000 Per Month To Drive!
How Much Can You Make Driving for Uber?
The average Uber salary is almost impossible to say because there are so many variables.
Some of the things that can affect your pay as a rideshare driver include:
How often you work
Where you live and drive
Your driver rating
How many people you can drive per hour
How gas-efficient your vehicle is
The average distance you drive people
These are just a few things that factor into how much you can earn.
You'll find a lot of different numbers if you look around the internet for an hourly wage.
For example, the owner of the RideShareGuy blog created a survey and found that the average Uber driver made about $15.68 per hour.
However, that wage was before taxes and expenses got factored in.
With all that taken into consideration, it's likely that their wages were closer to $10 an hour.
A writer for Ridester, who is also an Uber driver, states that he or she makes an unpredictable hourly wage ranging from $5 to $50 per hour.
Hence, the reason for this article!
Since there's no way to really say the exact wage you'll be able to make as an Uber driver, I thought it would be interesting to research some information from real people who drive for Uber.
Earn Everything… nearly!
Join Opinion Outpost, one of the few faithful and honest survey panels and earn cash and gift cards for your opinion. Stack your points and redeem them: Simple! No hidden fees and completely free!


I found a few Uber drivers who shared their stories online so that you can see what they tend to bring home from a day driving with Uber.
Stories from Real People Who Drive for Uber
Martin from Studenomics: About $28.40/Hour
In this blog post on Studenomics, Martin explained how his first few days driving with Uber went for him.
As a little disclaimer: Martin lives in a city. Toronto, Canada, to be exact.
Those in large cities like Toronto will probably have a much better experience as an Uber driver than those who live in small towns.
There are just more ride opportunities to go around!
With that being said, let's dig into Martin's explanation of his finances.
Martin gives us some numbers for a few days of his driving:
$77.68 for a little under two hours: $38.84 per hour
$86.49 for 2.5 hours: $34.60 per hour
$164.17 for 4 hours and 48 minutes (we'll round down to 4.75 hours): $34.56
As you can see, he made a pretty consistent hourly wage on each of these days, hovering in the 30s each time.
Martin was quick to point out, though, that this profit isn't actually his profit.
This is before Uber took out its fees (20%) and expenses for gas and taxes.
20% of his earnings above is $65.67 going straight to Uber, leaving Martin with $262.67 for 9.25 hours of work, or about $28.40 per hour.
Factor in gas and taxes and we'll estimate that it worked out to around $20 per hour, which is still a decent hourly wage.
In his post, Martin said that he believes driving for Uber is worth it if you want to drive part-time but may not be sustainable enough to plan on doing all the time.
Zahidur Rahman, a 21-Year-Old Student: $53.18/Hour
Buzzfeed published a post a few years ago that looked at some of the profits real Uber drivers make.
One of the people Buzzfeed spoke to was Zahidur Rahman, a student who drove for Uber about three nights per week.
Interestingly, his short schedule also made him the highest hourly wage out of the drivers I'm featuring in this post!
During Rahman's highest-grossing week driving for Uber, he averaged about $53.18 an hour.
Even on lower weeks, he averaged $37.07 an hour.
Again, taking into account taxes and expenses, we can estimate that Rahman typically made anywhere from $30 to $45 per hour.
Saif Khalid, Who Borrows a Car from His Dad: $20.22/Hour
Another driver Buzzfeed featured in its research was Saif Khalid.
Saif borrowed his dad's car to drive for Uber, so he had several expenses that went along with that, including renting the car and washing it every week.
He also has to pay insurance on the car, which, when added to the weekly rental costs, costs Saif $631 a week.
After expenses, though, Saif earned about $786.74 for one week driving for Uber for 38.9 hours.
That left him with an hourly wage of $20.22 after car expenses.
Take out gas and taxes, and it's closer to $15 an hour, which is still more than many full-time jobs.
A Full-Time Uber-Driving Reddit User: $12 – $13/Hour
Let me start by saying that, if you want to get a lot of honest feedback about driving with Uber, Reddit is a good place to look.
A lot of drivers take to the site to give their stories and tell others how much they make because it's such a hot topic.
One Reddit user who drives full time stated in this thread that he or she makes about $400 for 33 hours of work on an average week, although the pay and hours vary.
That works out to about $12 to $13 per hour, but the driver didn't specify whether this was before or after Uber takes its cut.
The driver also did mention that this work isn't necessarily sustainable for them, but it makes ends meet when needed.
A Toronto Uber Driver: Averages $20/Hour
Another Toronto Uber driver spoke with View the Vibe about his or her experience driving for Uber.
This driver chose to remain nameless, but still stated that most people should expect to make about $20 an hour based on what the driver has made and seen from other drivers.
The driver also noted that weekend mornings are typically the most successful times to drive, so it's possible that you get a better hourly wage if you're able to drive in that timeframe.
Conclusion: Driving for Uber – Is It Worth It?
So, is Uber worth it?
That's a question you'll have to ask yourself.
For some people, it is.
For others, it's definitely not.
At the very least, it seems that you can at least make some extra cash each month.
Maybe it's enough to pay your car payment.
Maybe it's enough to tuck away savings for your kids' college funds.
It at least seems like it's worth a shot to try for a month or so.
If you don't seem to be making a decent enough hourly wage for your time, then move onto something else.
But, as many of these real drivers prove, it's possible to get a good wage from driving with Uber.
We want to hear from you!
Have you driven for Uber or do you know anyone who has?
Tell us all about it in a comment!
Related Posts:
Earn Everything… nearly!
Join Ipsos iSay, one of the few Faithful and Honest survey panels and earn prizes, gift cards and donations. Stack your points and redeem them: Simple! No hidden fees and completely free!