10 Best Ways to Make Money Selling Postcards
Updated on: by Amy Kennedy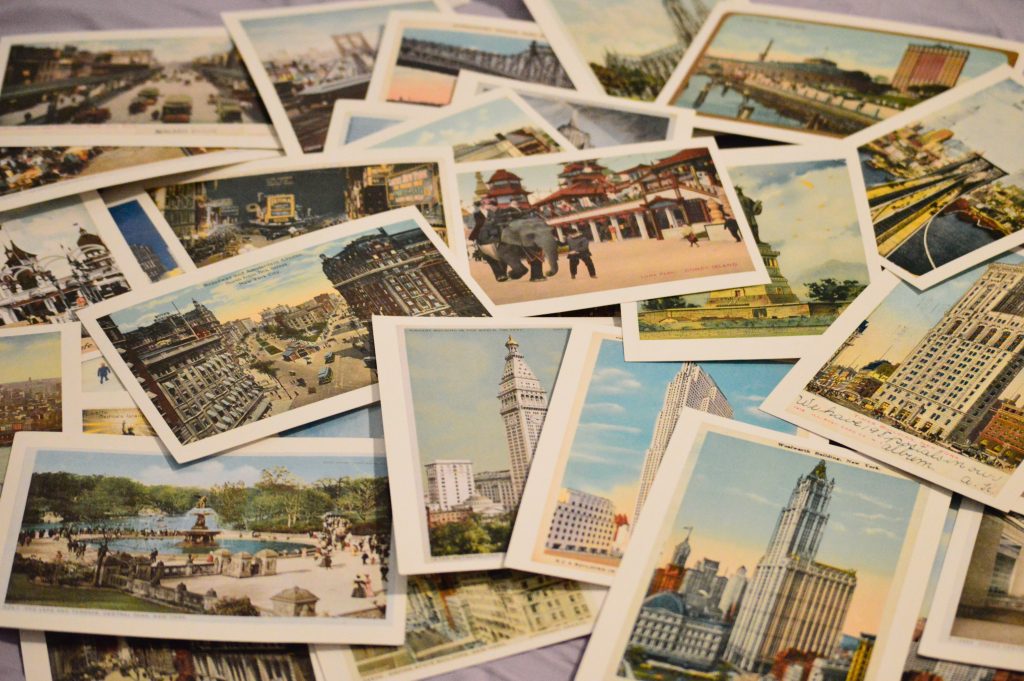 Need Easy Extra $350+/Month For Free?
Did you know that a piece of cardstock with a picture on one side could become your gold mine?
Yes, we're talking about postcards!
They're not just souvenirs or keepsakes, they can be a steady source of income.
This comprehensive guide will lead you through the process of transforming postcards into a money-making venture.
Why Sell Postcards?
Postcards are more than just snippets of paper.
They're a snapshot of culture, history, and personal expression. Their allure lies in their physicality and individuality, something digital messages lack.
Despite the digital revolution, physical mementos like postcards have retained their appeal.
They have a strong market presence, catering to collectors, tourists, and anyone with an eye for unique, tangible memorabilia. So, leveraging this niche could be your stepping stone to a successful business.
Understanding the Postcard Business
Different Types of Postcards
Postcards come in several categories. Vintage postcards often rich with history, are a collector's delight. Tourist postcards offer a glimpse of various locales, making them popular with travelers and geography enthusiasts.
Art postcards showcase unique artworks, appealing to art lovers. Novelty postcards catering to specific interests or themes, often find a niche audience.
The Postcard Market
Understanding the postcard market is crucial. People buy postcards for various reasons – as souvenirs, collectibles, decoration, or even personal communication.
Websites like Postcrossing offer insights into these different demand dynamics.
Understanding Your Target Customers
Your customer base is vast and varied – collectors, tourists, art lovers, individuals with specific hobbies, or those simply looking for a thoughtful way to communicate.
Knowing their preferences and buying behaviors is key to product selection and marketing strategies.
Starting Your Own Postcard Business
Sourcing Your Postcards
Postcards can be procured wholesale, or you can explore creating your own designs using platforms like Canva.
Need Easy Extra Cash?
Pinecone Research, a leading name in online survey panel honesty, absolutely guarantees $3 cash for every survey you complete!
Take advantage of their time limited New Membership drive and register NOW. Join today: 100% free!


Setting Up Your Business
Starting your postcard business involves a few fundamental steps. You need to purchase necessary equipment, register your business, and address tax considerations.
The U.S. Small Business Administration provides a step-by-step guide to setting up a small business.
Pricing Your Postcards
Determining the right price for your postcards is crucial. Consider your procurement or production costs, operating expenses, market trends, and customer expectations while setting the price.
Promoting Your Postcard Business
Promoting your business effectively can help you reach a larger audience, increase sales, and grow your business. Here's how you can get the word out about your postcard business.
Social Media Marketing
Creating a Brand Presence
Start by creating profiles for your postcard business on platforms like Facebook, Instagram, Twitter, and Pinterest. Regularly post high-quality images of your postcards and engage with your followers to build a loyal community.
Advertising
Social media platforms also offer targeted advertising options. You can use Facebook Ads or Instagram Ads to reach a larger audience.
These platforms allow you to target users based on their location, interests, and other demographics.
Content Marketing
Blogging
Creating a blog for your business can help you attract more visitors to your website.
You can write about various topics related to postcards – the history of postcards, how to use postcards for home decor, or the process behind creating your own postcards.
Use SEO strategies to rank higher on search engine results and attract organic traffic.
Video Marketing
Videos are incredibly engaging and can effectively showcase your postcards. Platforms like YouTube and TikTok are ideal for video marketing.
You can create video tours of your postcard collection, behind-the-scenes clips of your creation process, or customer testimonials.
Email Marketing
Building an email list and sending out newsletters is a great way to stay connected with your customers.
You can use platforms like Mailchimp to manage your email marketing campaigns.
Announce new postcard arrivals, special discounts, or share insightful articles about postcards.
Networking
Attending local events, trade shows, or craft fairs can help you connect with potential customers and other businesses in your industry. You can use websites like Meetup or Eventbrite to find relevant events.
Collaborations and Partnerships
Collaborating with other businesses or influencers can help you reach a larger audience.
For example, you can collaborate with a local coffee shop – they can display your postcards, and in return, you can promote their business on your social media.
Public Relations
Sending press releases to local media outlets can also help promote your business. You can announce a new postcard collection, a special event, or share the story behind your business.
Platforms like PR Newswire can distribute your press releases to a broad network of journalists and bloggers.
Where to Sell Postcards
Whether online or offline, several venues can cater to your postcard-selling business. It's all about finding the right platform that suits your business model and reaches your target customers effectively.
Selling Postcards Online
1. eCommerce Platforms
Etsy, eBay, and Amazon are popular online marketplaces where you can list and sell your postcards. These platforms have millions of users worldwide, giving your products an enormous potential reach.
2. Social Media
Social media platforms like Instagram and Facebook can also be effective sales channels.
You can showcase your postcards on your page, engage with your followers, and sell directly through these platforms.
Facebook Marketplace and Instagram's Shopping feature make this process more streamlined.
3. Your Own Website
Creating your own eCommerce website can give you full control over your business.
Platforms like Shopify and WooCommerce make it easier to build an online store, complete with product listings, a shopping cart, and a secure checkout process.
4. Online Art Communities
Art-focused platforms like Redbubble and Society6 are also worth exploring. These platforms are home to artist communities, making them ideal for selling art postcards.
Selling Postcards Offline
6. Local Gift Shops and Bookstores
Gift shops and bookstores often sell postcards. Reach out to these local businesses in your area and explore possibilities of selling your postcards through them.
Earn Everything… nearly!
Join Opinion Outpost, one of the few faithful and honest survey panels and earn cash and gift cards for your opinion. Stack your points and redeem them: Simple! No hidden fees and completely free!


Remember to pitch the unique selling points of your postcards and how they could enhance their existing product range.
7. Art and Craft Fairs
Art and craft fairs can be an excellent platform for selling your postcards.
You'll get to interact with customers directly, understand their preferences, and even receive instant feedback.
Check out websites like FestivalNet for a directory of art and craft fairs in the U.S.
8. Tourist Attractions
Tourist spots, museums, and visitor centers are prime locations for selling postcards. Visitors often look for mementos and keepsakes, making these venues ideal for your postcard business.
9. Flea Markets and Garage Sales
Flea markets and garage sales are also potential selling points, especially for vintage and novelty postcards. Check out Flea Market Finder to find a flea market near you.
10. Consignment Stores
Consignment stores sell goods for an owner. They might be interested in carrying your postcards, especially if they align with the store's product line.
Remember to clarify the terms and conditions of the consignment agreement beforehand.
How to Keep Your Postcard Business Thriving
Staying Updated with Market Trends
The market is always evolving. New trends emerge, customer preferences change, and new opportunities arise. Staying updated with these shifts can help you adapt and keep your business relevant.
Customer Engagement and Retention
Engaging with your customers regularly, understanding their needs, and ensuring their satisfaction can help in customer retention. Happy customers often turn into repeat customers, providing a steady flow of business.
Exploring New Opportunities
As your business grows, look for new avenues. This could be expanding your product range, exploring new markets, or offering additional services like custom designs. This continued evolution can keep your business thriving in the long run.
Wrap Up
Postcards offer an exciting, lucrative business opportunity.
All it takes is understanding the market, setting up your venture, and effective promotion.
And who knows, your postcards could soon be winging their way across the globe, bringing joy and profit in equal measure!
Related Posts:
Earn Everything… nearly!
Join Ipsos iSay, one of the few Faithful and Honest survey panels and earn prizes, gift cards and donations. Stack your points and redeem them: Simple! No hidden fees and completely free!