Make Money with iStockphoto!!
Updated on: by Amy Kennedy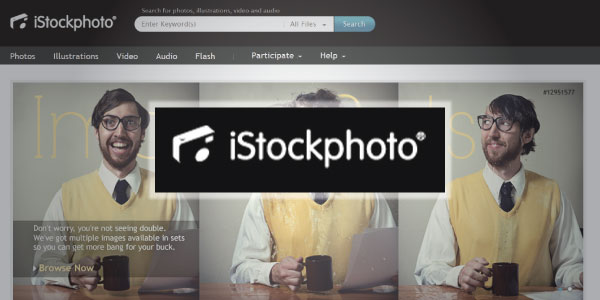 Need Easy Extra $350+/Month For Free?
If you enjoy taking photographs, drawing illustrations,making vector based images or logos, videos, audio or flash media then you can earn money from iStockphoto!
Who is iStock?
iStock is a Royalty Free  media company. Designers and bloggers turn to iStock Photo when they need quality and often creative imagery or media.
How Much Money can you Make with iStock?
iStock is one of the higher paying companies. You earn 15-45% of the earnings every time someone downloads your media. But there is not a set amount I can tell you to expect. It will depend on the quality of your work, the demand for it and other factors like if you choose to only list it on iStock's site, which would earn you more money for every download. However, many people around the web say there is a lot of competition at iStock. A lot of great artists are using iStock to make money and that gives you a lot of competition.  Staying ahead of trends, watching the markets, good keyword usage and providing the best quality you can will increase your earnings.
How Does iStock pay?
Once your account reaches $100 you can request a payment to be made in the form of PayPal, a check, direct deposit or a prepaid MasterCard.
Can Anyone Submit media to iStock? My phone takes great pictures!
The answer is yes and no. Yes anyone can submit media to iStock but no it is not just that easy. You need to have some basic skills. You must first apply to iStock and that process can be long but also educational. Reading through the requirements and expectations taught me several things in my vector illustration field. Don't expect an easy ride but don't sell yourself short either!
Common Mistakes to Avoid When Starting Your iStockphoto Journey
Starting your iStockphoto journey can be an exciting opportunity to monetize your creative skills and make money from your media. 
However, there are certain common mistakes that many beginners tend to make. 
By being aware of these mistakes and taking proactive steps to avoid them, you can set yourself up for success. 
Here are some of the most common pitfalls to steer clear of when starting your iStockphoto journey.
1. Neglecting to Research the Market Demand
Before diving into creating and uploading media on iStockphoto, it's crucial to research the market demand. 
Failing to understand what buyers are looking for can result in low sales and limited success. 
Take the time to explore popular categories, trending themes, and keywords that resonate with buyers.
2. Ignoring Quality and Technical Requirements
iStockphoto maintains strict quality and technical requirements for media submissions. 
Neglecting these guidelines can lead to rejections and wasted effort. 
Pay attention to resolution, file formats, noise levels, and other technical aspects to ensure your media meets the platform's standards.
Need Easy Extra Cash?
Pinecone Research, a leading name in online survey panel honesty, absolutely guarantees $3 cash for every survey you complete!
Take advantage of their time limited New Membership drive and register NOW. Join today: 100% free!


3. Lack of Keyword Optimization
Keywords play a vital role in making your media discoverable on iStockphoto. 
Failing to optimize your media with relevant keywords can significantly reduce its visibility to potential buyers. 
Conduct thorough keyword research and use relevant and descriptive keywords to enhance discoverability.
4. Overlooking Metadata and Descriptions
Metadata and descriptions provide important context and information about your media. 
Neglecting to provide accurate and detailed metadata can make it harder for buyers to find and understand your work. 
Craft engaging and informative descriptions that accurately represent your media.
5. Pricing Your Media Too High or Too Low
Setting the right price for your media is crucial for attracting buyers and maximizing your earnings. 
Pricing your media too high may discourage potential buyers, while setting it too low may undervalue your work. 
Consider factors like market competition, media quality, and your own experience when determining the appropriate pricing.
6. Failing to Promote Your iStockphoto Portfolio
While iStockphoto provides a platform for selling your media, it's important to actively promote your portfolio. 
Building a strong online presence through social media, personal websites, or blogs can help attract potential buyers and increase your sales.
7. Neglecting to Track Performance and Adapt
Monitoring the performance of your media is essential for understanding what works and what doesn't. 
Failing to track downloads, sales, and customer feedback can hinder your progress. 
Regularly assess your performance and adapt your strategies accordingly to improve your earnings.
8. Not Engaging with the iStockphoto Community
The iStockphoto community is a valuable resource for learning, networking, and gaining insights from experienced contributors. 
Failing to engage with the community means missing out on valuable advice, feedback, and potential collaborations. 
Participate in forums, discussions, and events to connect with fellow contributors.
How do I apply?
Each type of media has its own application material. To view them and learn more visit iStock's Contributor page.
Related Posts:
Earn Everything… nearly!
Join Ipsos iSay, one of the few Faithful and Honest survey panels and earn prizes, gift cards and donations. Stack your points and redeem them: Simple! No hidden fees and completely free!