Guess What? You Can Make Money with Non Winning Lottery Tickets!
Updated on: by Amy Kennedy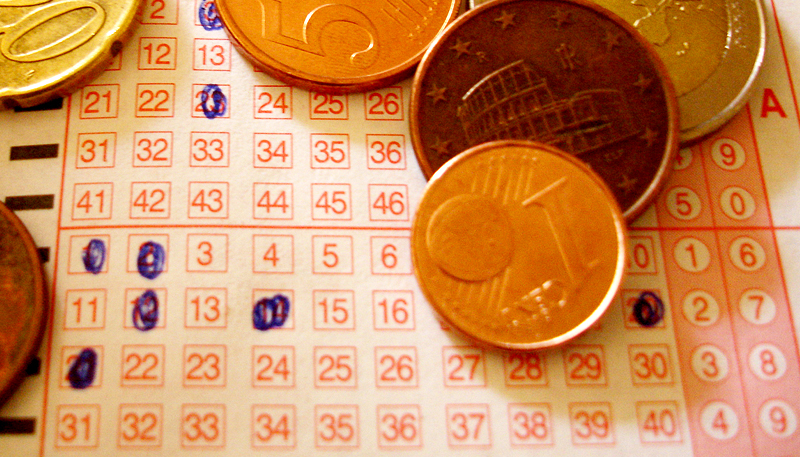 I bet you thought that if your lottery ticket numbers didn't match the winning numbers for the lottery you entered, then you're automatically a loser.
Need Easy Extra $350+/Month For Free?
Right?
WRONG!
The lottery works in various ways to give people multiple chances of winning and a lot of people don't even know it.
Those scratch-off tickets you can buy in the convenience store are also a part of your state's lottery.
But there's also a way that you can win money with your non-winning lottery ticket and most lottery players don't have a clue it exists.
It's called the second chance lottery, and I promise I'm not pulling your leg.
Google it if you don't believe me: type in something like www.tnlottery.com non-winning numbers, and you'll find the Tennessee lottery's second chance information page!
Get Started with Second Chance Lotteries!
What the heck is a second chance lottery, you ask?
I'll be honest: I didn't know anything about it either until a friend of mine told me.
I'm also not a lottery player (I've only ever done a few scratch-offs in my whole life), but I was astounded that I've never heard of this form of winning the lottery before.
A second chance lottery is exactly what it sounds like.
You get a another shot at winning if you didn't win the first time around.
Both lottery tickets and scratch-offs are generally accepted in a secondary lottery drawing.
However, each state has its own set of rules, just like they do for their lotteries, so it's important to check the information provided by your state's lottery website to learn more.
Basically, you enter your non-winning tickets into a drawing for the chance to win cash and prizes even though you didn't win the first time!
Need Easy Extra Cash?
Pinecone Research, a leading name in online survey panel honesty, absolutely guarantees $3 cash for every survey you complete!
Take advantage of their time limited New Membership drive and register NOW. Join today: 100% free!


Let's get a little more in-depth with this so you can learn more about the process.
What are the Second Chance Lottery States?
There are currently only six states that don't have a lottery at all:
Alabama
Alaska
Hawaii
Mississippi
Nevada
Utah
Out of the 44 states that do have the lottery, 43 also have some form of secondary lottery.
You can learn more about your state's second chance lottery by visiting its lottery website.
Why Give People Another Chance to Win?
Lotteries can make people rich in a very quick amount of time.
However, the odds of winning are even slimmer than slim to none.
According to CNBC, the odds of winning the Powerball jackpot are 1 in 292.2 million!
If you want a shot at winning the Mega Millions, you'll have to settle for even worse odds: about 1 in 302.5 million.
Does your state feel sorry for you because you keep losing and simply wants to give you another shot at winning?
Maybe a little, but that's not the full story.
Instead, keeping the whole process going for longer rakes in more revenue for the state through its lottery.
When the big prize for a drawing has a winner, that lottery closes, and the winner takes the prize. The state can't sell any more tickets for that lottery.
But if the state chooses to keep a huge prize for its second chance giveaways, then it can still keep collecting money on tickets you choose to buy!
Therefore, your loss is the state's gain in ticket sales.
Having a second chance drawing extends the typical drawing period and convinces people to buy more tickets to keep winning prizes.
Even with secondary lottery games that don't involve you clamoring to win the big prize, the state still offers incentives for you to keep playing the lotto by giving you ways to cash in on non-winning tickets.
It's kind of ingenious if you think about it.
The good news is that since it seems that a lot of people don't know about these drawings or don't take the time to enter them, which leaves you with much better chances of winning than you would playing the lottery!
How Does It Work?
As I mentioned, each state plays by its own rules, so I'm instead going to go over the general way to play and then provide some examples of different states' secondary drawings.
Most states have several forms of second chances that you can enter.
The most common type is where you can enter your non-winning numbers to receive an entry into a different drawing.
You can typically do this by creating an online account for your state's lotto website and then entering your non-winning ticket numbers into the form.
Be sure to check the dates for the game, as each type of game or promotion will have a start and end date, and you won't be able to enter past that point.
These games can either net you a cash grand prize or some other type of prize, like a paid vacation or car.
The website should fill you in on all the details for each promotion, such as the date a winner will be selected, how many people can win the prize, and how you can enter.
Remember that some states will allow you to take another shot with both your regular tickets and scratch-offs, while others only allow regular tickets for secondary winnings.
Here are how a few states handle these secondary lottos, so you can get a better idea of how games might differ from state-to-state and how it all works:
California
The California lottery offers second chance winnings on scratch-offs and various lotto games.
For scratch-offs, you can submit the codes on the bottom of your tickets to enter into a drawing for cash prizes.
Earn Everything… nearly!
Join Opinion Outpost, one of the few faithful and honest survey panels and earn cash and gift cards for your opinion. Stack your points and redeem them: Simple! No hidden fees and completely free!


You can also submit non-winning tickets for a chance to win. Currently, California has a weekly promotion where your tickets can win you $15,000.
California also has incentives to purchase extra numbers in its lotto with its extra code it gives you when you purchase at least 5 plays on a lotto ticket.
You can enter this code on the website for a chance to win extra cash.
New Jersey
New Jersey has two-year-long secondary lotto games.
One is for non-winning scratch-offs that you can enter into a drawing. You'll need to sign up for the VIP Club to be eligible to enter.
You only need $10 worth of eligible instant win games to enter for one entry.
The other yearly one is for non-winning regular tickets, where you can enter your numbers for a chance to win $50,000 each month.
The state also has rotating bonus games through the year that give you chances to win products, tickets, and other fun prizes.
Ohio
Ohio lets you enter non-winning lotto tickets to earn rewards in its MyLotto Rewards program.
You can sign up for a MyLotto Rewards account for free.
Enter all your non-winning regular tickets into your account, and you can receive entries into various promotions that change through the year.
Currently, Ohio offers some unique opportunities, like 52 chances to win a cruise getaway and another chance to win $1 billion from tickets you already lost with.
Entering the Second Chance Drawing for Your State
Entering the secondary drawings for your state will start with you visiting the lottery website for your state.
I've visited several of them as research for this post, and I never found one that was confusing to understand.
In fact, most of them are very straightforward with their rules and the steps you need to take to get set up in these drawings.
In most cases, you'll need to register an account on the website, usually to get you set up with the state's reward program for its lottery.
These accounts are free and are simply there so that you can store all the information from your tickets and so the state has your information in case you're a winner.
From there, you can follow the steps on the site to enter your ticket codes for your chance to win.
Checking Your Status
The benefit of creating an account on these sites is that you can usually sign in to check your information and make sure you entered all tickets correctly.
Some states will also send you an email confirmation once you submit codes or numbers to let you know it received everything okay.
Aside from that, you shouldn't need to keep checking back.
When you enter a promotion, be sure to check your state's guidelines for how it will contact you in the event that you're a winner.
Most will let you know by phone or mail, so there's nothing else you'll need to do but sit back and wait to hear if you've won.
What Do I Do If I Win?
If you get notified of winning (congrats!) you'll need to pay close attention to the instructions the state sends you for claiming your prize.
In most cases, if you don't claim your prize accordingly, you won't be eligible to receive it.
Again, the details should all be explained in the fine print for the promotion.
Make sure you read it all before entering and be sure to make note of everything.
Most importantly, be wise with your winnings.
The lottery can do some amazing things for people, but it can also have tremendous setbacks for people who don't know how to handle money or fame well.
Your prizes even in second chance lotteries can be huge, and the last thing you want is to blow your cash frivolously or have all your neighbors knocking on your door for a handout.
Most states don't allow winners to remain anonymous, so it's crucial that you understand everything involved to keep yourself safe.
Some states will let you find creative workarounds, like establishing a trust and somewhat hiding behind that by signing the ticket in the name of the trust, but it's not always possible.
Avoiding Lottery Scams
The lottery deals with a lot of money.
A lot of money can make people lose sense of their better judgment.
It's no wonder, then, that scams surround the lotto all the time.
Unfortunately, they might be even more common for second chance lottos, where scammers prey on people who have already been burned by the game and are looking for an easy way to make some money.
According to Lottery.net, second chance scams are among the most common type of lotto scams that convince people to act in order to win big prizes.
The scammer may try to get you to send money, divulge your personal information, or fork over your lotto numbers to claim some "big prize."
Your state will never ask you for this information to get your prize if you do win, so these questions should put up some red flags.
Other warning signs of a scam include:
Any piece of communication that doesn't address you by name
An odd-looking email from an email address that has a slight misspelling or added numbers
Asking for credit card information or any other financial or personal information via social media, email, or the phone
Communications done through text
Any communication that has multiple errors in spelling or grammar
Any communication that requires you to pay money to claim your prize (your state will never do this!)
If you're ever in doubt whether a communication you receive is real or fake, you can always check the state's lotto website for the most recent information about the current promotions.
You should also find contact information here so that you can call or email someone who might be able to assist.
Read More: 8 Best Ways to Win Real Cash Online And How to Avoid Scams
Conclusion: Make Money with Non-Winning Lottery Tickets
Time to break out those losing tickets and see if you can get a second chance!
Secondary lottos are not only a great way for states to bring in more money, but they also help you get another shot at winning big bucks.
Did you know that these drawings existed for lotto players?
Does this spark your interest in wanting to play more often?
We're interested in your thoughts – leave us a comment!
Related Posts:
Earn Everything… nearly!
Join Ipsos iSay, one of the few Faithful and Honest survey panels and earn prizes, gift cards and donations. Stack your points and redeem them: Simple! No hidden fees and completely free!