Meet Leisa Good- Virtual Assistant Business Owner
Updated on: by Amy Kennedy
Leisa Good is a virtual assistant (VA) who has been employed in her own VA practice, 
Gemstone Business Solutions
, since 2006.  From her home office, she virtually offers her administrative and writing skills to clients in other states and countries with the farthest one to date being in The Netherlands.  She lives with her husband and extended family in the Shenandoah Valley of Virginia and enjoys fishing on the Shenandoah River.  She holds an Associate in Science Degree and an Associates in Art Degree from Lord Fairfax Community College in Middletown, Virginia as well as certifications from Sanford Brown College in Vienna, Virginia and Bryan College in Oklahoma.
What type of business have you created?  
I have created a virtual assistant practice which specializes in copywriting, business writing, and Internet marketing.  The name of the business is 

Gemstone Business Solutions

 and my blog is the 

VA Biz Connection

.  I hope to have my latest blog post written by the time of this interview!  For those of you who may not know what a virtual assistant is, I will try to explain it.  I have gotten used to all of the blank stares over the years and have two ways to explain it.   
A virtual assistant is a highly trained professional who is able offer a variety of administrative and technical skills virtually (remotely) to individuals and businesses.  Most virtual assistants work from a home office as an independent contractor (IC) and utilize the power of the Internet to offer their services to these clients.  While it isn't the norm, some virtual assistants do telecommute.
Need Easy Extra $350+/Month For Free?
If an individual still hasn't grasped my "elevator talk" at this point, then I ask them if they understand what a secretary or administrative assistant is.  They will almost always say yes.  Then I ask them if they understand what telecommuting is.  They will almost always without exception say yes to that one too.  Then I tell them to put those two concepts together, and they now have a working knowledge of the definition of a virtual assistant.  It seems to work as a last resort.
What brought you into the Virtual Assisting field?   
Prior to starting my business, my workday commute was two hours one-way.  I began to realize that I couldn't do this for the rest of my life.  It was really wearing me down, and I began having migraine headaches.  I live in a small country area, and at the time there weren't that many jobs–let alone jobs that paid well.
So, one day I woke up and realized that I had a home computer, a cell phone, a fax machine, and 20+ years of administrative experience.  Plus, whenever my then-current boss traveled out of the country, I was still able to work with him and stay in touch with him via the Internet, email, and phone.  If I could utilize this technology at work and earn a living, then why couldn't I utilize this technology from home and earn a living?
All I needed were the clients, and there's a market for everything.  Right?  At least, I hoped I was right and didn't have to eat my words.  My famous last words!
I also read an article in one of my favorite online newsletters, ChangingCourse.com, which had an article on virtual assistance.  I knew I must be on to something.
How did you initially create your Virtual Assisting Business?
Initially, I created my business like most people.  I had no clue who my target market was and no clue what services to offer.  I just jumped right in there.  As long as the person had a pulse rate and a checkbook, they could be my client.  Actually, the pulse rate was optional.
I just took anyone and did everything from typing to transcription to writing to whatever.  If I could learn it overnight, then I could offer it the next day.  I offered everything but bookkeeping and accounting, because I didn't want to send anyone to prison!  I began to realize that there was no way with technology moving as quickly as it was, that I could keep up with all the software packages and upgrades with all the industries.  Impossible.
So, I narrowed my offerings and my niche.  I would work with entrepreneurs and solo-practices, most of them were in coaching or Internet marketing.
How do you advertise and find new clients?  
In the beginning, most of my clients came by word-of-mouth referrals (viral marketing is the term).  However, I began networking on niche forums and utilizing social media.  Social media (LinkedIn, Twitter, Facebook, and Ryze) are wonderful tools for networking and making contacts with potential clients.  Just remember to share–not sell–your expertise.  It is called social media for a reason.
What type of costs should someone expect when starting their own Virtual Assistant Business?  
Let me begin by saying that you can have as many "techie tools" as you want.  However, until the money starts flowing, try to stick to the basics.  You'll definitely need a laptop or PC with a good anti-virus program; a Windows Operating System (Windows XP or Windows 7) or Mac OS if using a Mac; high-speed Internet with an email account; a web site or blog for your business with a registered domain name and hosting; a reliable printer; and business cards.  
All the rest is optional, so please don't price yourself out of business before you even start your business.  Yes, a business phone line would be nice but if you can't afford it then download Skype.  Get creative.  Everything else can be added later.  If clients really need something, see if they can buy it themselves and/or work out shared agreement with you. 
What types of obstacles have you faced with your Virtual Assistant Business?  
I guess the better question would be what obstacles haven't I faced?   Everything from finding clients faster to restructuring my rates to streamlining my services offered.  It's all been a journey.  I'd love to say I did everything perfectly, but wouldn't we all? 
I guess the point that I am making is that you don't have to be perfect to start a VA practice.  Just get started and learn.  I would say though that if you can decide in the beginning who your target market will be and what services you will offer, you will save a lot of time and money trying to figure it out or fix it later.  In other words, start thinking like a specialist not a generalist.  Specialists in all fields (especially medical) always earn more money and know what they do best. 
Also in the beginning when my husband was skeptical of this whole thing, I worked in the evenings and weekends at two virtual call centers.  Just to silence him with a "steady" paycheck.  It also helped me learn more about working remotely.  It wasn't easy keeping up with two call centers and building a clientelle, but it was worth it.  I certainly made a believer out of him, and now he is my biggest supporter.  It never hurts to have a Plan B. This is actually where I met you, Miranda, at one of those call centers.
On a closing note:  This is actually a great time for my business as I am in the process of giving my web site a new look and changing my business name and logo.  But don't worry.  You'll be able to find me, because I know how to do domain transferring, domain pointing, and domain forwarding.  It goes with being a good virtual assistant. 
With more and more businesses looking for ways to cut costs, virtual assistance is still a good business to start.  If anyone would like more information or if I can further answer questions, my email address is leisa (at) gemstonebusinesssolutions (dot) com.  I just love telling others about this wonderful work-at-home adventure.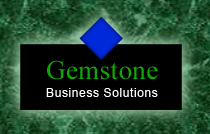 Need Easy Extra Cash?
Pinecone Research, a leading name in online survey panel honesty, absolutely guarantees $3 cash for every survey you complete!
Take advantage of their time limited New Membership drive and register NOW. Join today: 100% free!


Related Posts:
Earn Everything… nearly!
Join Ipsos iSay, one of the few Faithful and Honest survey panels and earn prizes, gift cards and donations. Stack your points and redeem them: Simple! No hidden fees and completely free!