Mentoring Others to Work from Home
Updated on: by Amy Kennedy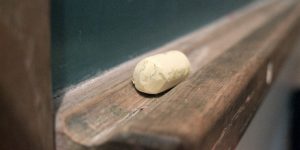 Need Easy Extra $350+/Month For Free?
It was almost a year ago to the date that I started working at home. Thanks to the owner of this site, I finally understood what it was like to work at home and actually bring in an income. This year has brought a lot of heartache and a lot of education. I've been scammed, ripped off and told the ugly truth. Through all of these hard things, I have also learned a lot about who I am and who I want to be. You are probably thinking….get to the point already!
Last week I had the opportunity to share with others about my work at home journey. Only this time, I had something real to tell them. An MLM scheme is what led me to working at home and I'm thankful for that. I'm not as happy that I spent hours on that company but I'm very glad that it led me to this blog. With that being said…I wanted to say what a pleasure it was to actually sit down and share real opportunities with people. If you are anything like me, then you are probably getting a lot of questions about working at home. Realistically, you cannot sit down and talk to every single person about the opportunities out there. However, you can lead them in the right direction. Here are some thoughts to help you share your love for working at home without giving up all your time.
Lead them to a knowledgeable blog
When I sat down with some very dear friends about working at home, I showed them the blogs I use as resources. You see, a lot of people are untrusting about working at home because they have lost trust in the Internet. However, your friends trust you to tell them the truth about working at home. Work at Home Adventures and Real Ways to Earn Money Online are like my work at home roots. These ladies have impeccable knowledge when it comes to working at home.
Talk to them about their niche
Niche? Yeah what in the world is that? A niche is something you are experienced in or want to become experienced in. I am a writer and that is my niche in the work at home world. There are a million and one things you can get involved in while working on the Internet. The ladies I talked to the other day had a lot of different routes they could take. For example, one lady had extensive experience in the transcription world. Little did she know that she could actually transcribe for companies online. That was an awesome moment. Just when you think that there is nothing on the Internet for you, you find something.
Teach them patience
One thing I make very clear is that you will not find a work at home job overnight. I cannot count how many jobs I have applied for and even lost. What matters now is that I have my own writing business and that I know how to market. No one is perfect when it comes to working at home because it's always a learning experience. Teach the people you are mentoring that this is something you have to have patience with. Patience is truly a virtue and that is something I have had to learn while working at home.
Be patient with others because someone was once patient with you.
Working from home is a huge blessing but there are also downfalls. Share this blessing with others but don't let it consume your life. If you are going to share this blessing with someone, then they have to be willing to work just as hard as you have.
Some bonus points, some things I do myself:
I leverage social media for networking: Just like in-person work environments, networking is vital when working from home. I find that platforms like LinkedIn, Twitter, or even Facebook groups can be great sources of new opportunities and connections. They allow me to follow industry leaders, join in relevant discussions, and stay updated with trends in my field. Plus, it's a good way to feel connected to others, even when physically working alone.
I manage my time effectively: One thing I learned quickly when I started working from home is the importance of good time management. It can be easy to let work bleed into personal time, or vice versa, when your home and office are the same place. I make sure to set a specific work schedule and stick to it, as well as taking regular breaks to maintain productivity. A technique like the Pomodoro Technique, which involves working for a set period (like 25 minutes) then taking a short break, can be incredibly useful.
I invest in a comfortable workspace: I've found that having a dedicated, comfortable workspace makes a huge difference to my productivity and my mental separation between "work" and "home". This doesn't necessarily mean a separate room – a specific desk in a quiet corner can work just as well. I've invested in ergonomic furniture and good lighting, and I make sure to keep my workspace clean and organized. It makes starting work each day more appealing and helps me stay focused.
Related Posts:
Earn Everything… nearly!
Join Ipsos iSay, one of the few Faithful and Honest survey panels and earn prizes, gift cards and donations. Stack your points and redeem them: Simple! No hidden fees and completely free!