Is Motley Fool Rule Breakers Legit?
Updated on: by Amy Kennedy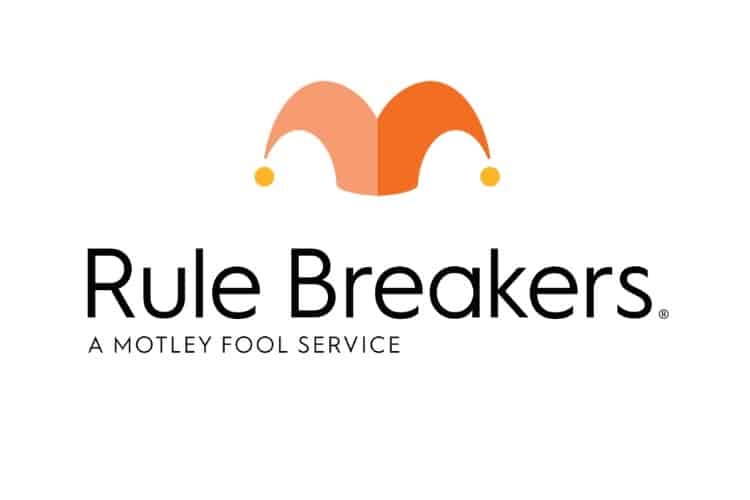 Ever asked yourself, "Is Motley Fool Rule Breakers legit?"
It's a common question.
In this in-depth review, we're set to explore this query, dissecting all the essential elements of this intriguing service.
What is Motley Fool Rule Breakers?
Motley Fool Rule Breakers is a unique investment advisory service provided by The Motley Fool, a globally recognized financial and investment advisory company.
The service is aimed at offering a distinct approach to selecting high-growth stocks that have the potential to outperform the market.
How does Rule Breakers Operate?
Led by The Motley Fool's co-founder David Gardner, the Rule Breakers team adheres to a distinct methodology.
They're not just looking for good companies, they're looking for exceptional, industry-disrupting ones. This bold approach seeks to identify companies that are poised to define the future and yield potentially high returns for their investors.
They navigate the market noise, focusing on a company's fundamental growth prospects and potential for innovation.
Why Trust Motley Fool?
The Motley Fool has earned its name in the investment world for a reason.
With a track record spanning over two decades, The Motley Fool has made some impressive calls, setting it apart from many other financial advisory services.
Their Impressive Record
They were early advocates for stocks like Amazon and Netflix, long before these companies were the giants they are today.
This keen eye for future market leaders is what sets the Motley Fool, and particularly Rule Breakers, apart.
Understanding the Rule Breakers Strategy
The Rule Breakers strategy is characterized by its forward-thinking approach. This isn't about traditional stocks or following the herd; it's about identifying tomorrow's market leaders today.
The 'Rule Breaking' Philosophy
The Rule Breakers service centers on the concept of 'rule-breaking' companies. These are firms that are paving the way in their respective industries, challenging the status quo, and setting new standards.
Typically, they focus on sectors known for innovation and high growth potential, like technology and consumer goods.
Performance Analysis of Rule Breakers
Performance is the true litmus test for any investment service. Let's delve deeper into how Rule Breakers has performed.
A Closer Look at the Numbers
Rule Breakers has a track record of identifying high-growth stocks.
For instance, some of their successful stock picks have included companies like Tesla and Nvidia, both of which have delivered outstanding returns to investors.
While past performance is no guarantee of future results, the historical record of Rule Breakers' picks is encouraging.
Rule Breakers: Pros and Cons
As with every investment advisory service, Rule Breakers has its strengths and weaknesses. Let's delve a bit deeper into the pros and cons.
The Pros
1. Access to Top-Tier Research
Rule Breakers subscribers benefit from the deep research carried out by the Motley Fool team. This includes detailed analysis of potential 'rule breaking' companies, their growth prospects, and their market position.
2. Well-Informed Stock Recommendations
Every month, subscribers receive two new stock picks along with the rationale behind each selection. These aren't random choices but results of meticulous research and analysis.
3. Robust Customer Support
Customer service is a priority for Motley Fool. Subscribers can expect prompt and efficient support to address their concerns and queries.
4. Extensive Educational Content
The service provides a wealth of educational resources. This helps subscribers not only understand the stock picks but also broadens their overall investment knowledge.
5. Community Access
Subscribers also gain access to an active community of investors. This forum facilitates peer discussions, sharing of insights, and experiences, which can be valuable in making informed decisions.
The Cons
1. High-Growth Focus
Rule Breakers' focus on high-growth stocks may not align with everyone's investment philosophy. Those preferring conservative investments or income-generating stocks might find the service less suitable.
2. Subscription Cost
Although Rule Breakers offers considerable value, the subscription fee can seem high to some investors. It's important to weigh this cost against the potential value the service can provide.
3. Potential for Volatility
'Rule breaking' companies often operate in dynamic, fast-paced industries. This can result in significant stock price volatility, which may be uncomfortable for some investors.
4. Frequency of Communication
Some users find the frequency of emails from Rule Breakers overwhelming. While these communications contain valuable insights, they can be perceived as excessive.
5. Upselling
A common grievance among some users is the upselling of other Motley Fool services. While this is a standard practice in the industry, it's worth mentioning for potential subscribers.
Is Rule Breakers Worth the Investment?
When assessing the worth of Rule Breakers, it's important to consider the subscription cost relative to the potential value it can deliver.
Evaluating the Cost
As of my knowledge cutoff in September 2021, the subscription cost for Rule Breakers was $299 per year. While not insignificant, this cost provides access to expert research, stock recommendations, and an extensive library of investing resources.
Considering the Potential Returns
For those willing to take on more risk for potentially higher returns, Rule Breakers offers solid value.
The service's track record of identifying high-growth stocks early suggests a strong potential for significant returns.
However, like all investment strategies, it's essential to align Rule Breakers with your own investment goals and risk tolerance. You can start by checking out their official website for the most updated pricing and information.
Common FAQs about Motley Fool Rule Breakers
How often does Rule Breakers recommend new stocks?
Rule Breakers provides two new stock recommendations each month. They also offer a 'Best Buys Now' selection, highlighting the best opportunities in the current market environment.
Can I trust the Rule Breakers stock picks?
The Motley Fool, the parent company of Rule Breakers, has a history of identifying high-performing stocks early. Past successes include Amazon and Netflix, among others.
However, as with any investment, it's always essential to do your own research and consider your risk tolerance.
Is Rule Breakers suitable for new investors?
Yes, Rule Breakers can be suitable for new investors who are willing to learn and have a tolerance for risk. The service provides a wealth of research and educational resources.
However, it's important for new investors to understand that the strategy focuses on high-growth stocks, which can be more volatile.
Can I cancel my Rule Breakers subscription if I'm not satisfied?
The Motley Fool offers a 30-day membership-fee-back guarantee. If you're not happy with the service, you can cancel within the first 30 days and receive a full refund.
Wrap Up
So, is Motley Fool Rule Breakers legit?
Based on its track record, user reviews, and the reputation of The Motley Fool, the answer is a resounding yes.
However, it's crucial to align this service with your investment style and goals.
Related Posts: