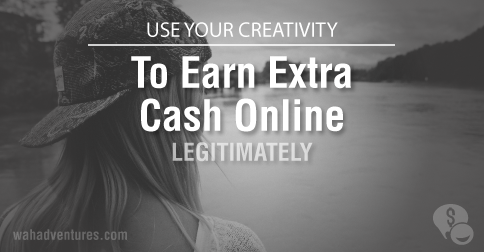 Do you find yourself cringing at new business or product names you encounter online, or in your neighborhood shops and just know you could do a better job? You're probably right! And now you have the opportunity to prove it – and get paid.
Need Easy Extra $350+/Month For Free?
Make your voice heard using your creativity and competitiveness to help new businesses with Naming Force. Find out what it takes to be a Namer for this crowdsourcer.
What is Naming Force?
Naming Force is a company that assists clients in finding appropriate and catchy business and product names using crowdsourcing and market research techniques.
What do you do as a Namer for Naming Force?                          
As a Namer, you input creative names for business, products, and domains in contests. As you gain experience and win contests, your Naming Score increases as does your Rank. Moving forward in the ranks grants you extra abilities to hopefully boost your earning power.
There are three rank levels:
1. Cadets are defined as members with scores from 0-24. These users may submit 2-4 names per contest.
2. For those with ranks between 25-69, they are considered Corporals. Corporals also have the following perks:
4-8 name submissions per contest
Up to 3 duplicate name entries per contest
Client chat module to communicate with contest holders
Permission to request new keywords for contests
Skip weak names in the voting process
3. The highest rank is that of Sergeant, for users with ranks surpassing 70. Here is what comes with this rank:
8-15 name submissions per contest
Up to 5 duplicate name entries per contest
Skip weak names in voting process
Award one user per contest with a Medal of Honor
May be assigned to approve duplicate challenges
What are the requirements to be a Namer?
Creativity is the main requirement to be successful in this position. A firm grasp of the English language is another necessity. A background in advertising or marketing would also be assets to this role.
What is the schedule like?
There are no set hours as a Namer. You are compensated by winning naming contests on the site as a registered member.
Need Easy Extra Cash?

Pinecone Research, a leading name in online survey panel honesty, absolutely guarantees $3 cash for every survey you complete!
Take advantage of their time limited New Membership drive and register NOW. Join today: 100% free!


How do naming contests work on Naming Force?
 Contests follow a simple procedure. A client submits a contest to Naming Force. Once approved, Namers are given a period of 7 to 10 days to submit name suggestions. Registered members or other Namers then have three days to vote on the best name for the contest. The client is presented with the results and given a period of 7 days to choose the winner.
If the client fails to make a decision within that time period, the selection that received the most votes from the Namers will automatically win and that user will be rewarded.
What is the compensation?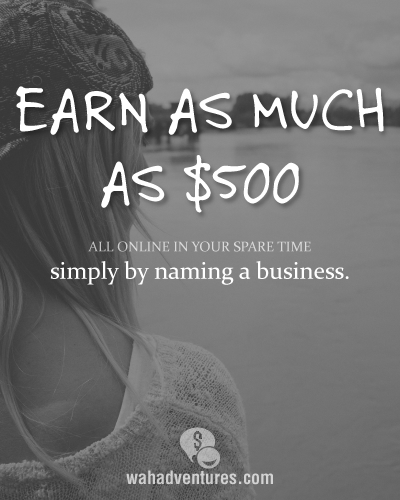 One considerable advantage of Naming Force is that there is no limit to the money you can make as a Namer. However, your possible earnings will be affected by factors like the number of contests in which you participate, the percentage of your names that are chosen, and your ranking. The higher your rank, the more entries you will be permitted to submit per contest.
The average payout per contest is $100, though it can range from $50 to $500. Rates are decided by the contest holders and payment is performed via PayPal. Apparently, clients are required to submit payment upfront to Naming Force so there is no danger of being stiffed.
Because these winnings could be somewhat lucrative if you won a few times or more, you must fill in a W9 for tax purposes.
Are there any special equipment or software necessary?
An Internet connection and a working computer are the only requirements for this position.
Is this an international opportunity?
No, only American citizens are eligible for this position.
What do current or former Namers say about Naming Force?
There is some controversy with Namers regarding the voting system. Some Namers have complained that private contests are perpetuating a rigged system to maintain the usual top winners. Other Namers report considerable success with the site so it may simply be a matter of skill level. Check out this forum to read more for yourself.
What is the process like to register as a Namer?
Click here to register as a Namer. It is a very short form in which you input your name, chosen username and password, and e-mail address. After this, get ready to start submitting your best name suggestions and get your name score up!
Related Posts:
Want more money?

Easy Extra Cash! Join the famed Nielsen Computer and Mobile Panel site, install the app and earn rewards just for using the Internet as you do today! Nielsen gives away $10,000 each month.
Guaranteed 100% free membership.