All About Nude Art Modeling (Plus 6 Best Places to Find Legit Work!)
Updated on: by Amy Kennedy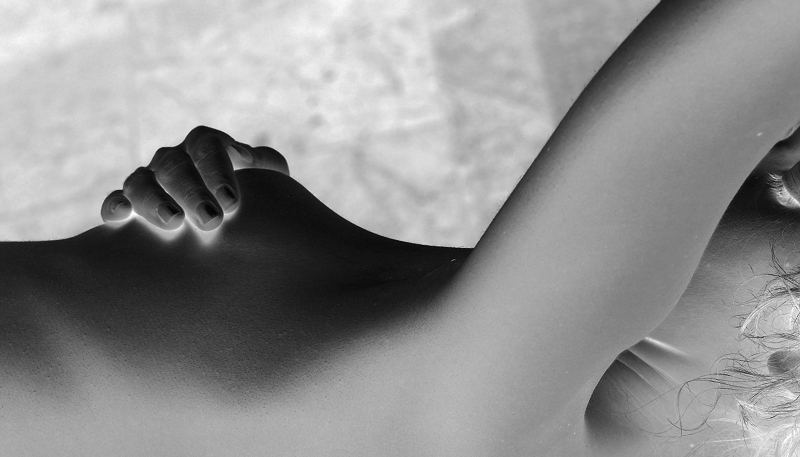 Sure, there are ways you can get paid to get naked – but not all of them are legal!
Need Easy Extra $350+/Month For Free?
This post, however, will cover a 100% legal (and totally respectable) way to make money being naked: nude art modeling.
Some people do genuinely enjoy being nude models for art students.
Others might think it sounds fun until they go to do it and find out just how awkward it feels to be naked in front of a bunch of strangers.
Still, it's a legitimate side gig that just about anyone can do – if you have the guts for it.
I thought I'd put together this post to explain it more in detail so that you can decide if it's something you might want to do for a little extra cash.
What is Art Modeling?
Art modeling is used to help art students learn to draw the human body.
Just as they practice with a still life set up to draw a still life, like a bowl of fruit, art students can learn best when they see a nude model in front of them.
It sounds strange to those who don't create art.
However, the human body is one of the most difficult things for artists to perfect in their sculptures, drawings, paintings, or other artwork.
The best way to learn how to draw it well is by seeing it in its real form.
As you can imagine, asking another student to pose as an art model for a class can be a little awkward for everyone involved.
Art teachers, instead, look for people not involved with any of the students or the art school to pose as nude models.
Those who are totally comfortable in their own skin usually don't have an issue doing this type of work.
But for anyone who's the least bit shy or weird about their body, nude modeling can likely just make you feel even more awkward.
Let's delve into some of the most common questions people have about nude modeling so that you can decide if this might be a side gig you want to try.
Need Easy Extra Cash?
Pinecone Research, a leading name in online survey panel honesty, absolutely guarantees $3 cash for every survey you complete!
Take advantage of their time limited New Membership drive and register NOW. Join today: 100% free!


Do You Have to Be Fully Naked?
Contrary to popular belief, nude models don't always have to get fully naked.
In some classes, the focus is to draw the outline of the human body, so you might just have to wear something like a nude-colored leotard so that people can see your shape.
Other times, the class might be working on drawing or sculpting a bust, so perhaps only your upper half will need to be uncovered.
Depending on what part of the human body the class is currently focused on, you may need to only have certain parts of the body on display instead of the whole thing.
Still, for anyone who's shy, it can still probably feel like you're fully naked!
An important thing to remember, though, is that serious art students will not purposely make you feel uncomfortably.
They're there solely to learn and draw your body, not to get any type of pleasure from viewing it.
So, if you're nervous about the whole thing, perhaps that tip can make you feel a little more at ease.
Do I Need the "Perfect" Body?
Absolutely not!
One of the beautiful things about art modeling is that classes need bodies of all shapes and sizes so that students can practice drawing various body types.
There's no one perfect body shape that does better at art modeling than others.
And, men and women are both encouraged to do this kind of work!
It's possible that instructors may be looking for a specific sex or body type for one class and then need someone completely different for another.
It just depends on what the class is learning at that time!
But, never feel discouraged if you think your body isn't right for art modeling.
There is no such thing as the "right" body type for this work!
What Will I Have to Do?
It's imperative that art models can sit very still.
Once you enter the room and undress according to the instructor's instructions, you'll usually either sit, stand, or lie down.
Instructors will let you know how to pose and may even give you a hand positioning your arms, legs, and head properly.
Basically, it's up to the instructor to decide what you do next.
But, no matter what, you'll need to sit still!
Classes can range from 20 minutes to an hour or more, so it's imperative that you can sit (or stand) still for long periods of time without feeling pained or uncomfortable.
If you move out of position even for a moment, you risk messing up the project.
However, most instructors will give you a break after a certain period of time if the class is going to be more than an hour.
He or she will then assist you in getting back into position.
Sometimes, an instructor will have you move into different positions through the class to give students a different perspective of your body.
This is usually requested when an instructor wants the class to have more creativity in their projects, leaving the final product more open to interpretation by each student.
But, unless the instructor specifically asks you to move, you'll need to remain in your position until everyone's finished, or the class is over.
How Much Does Art Modeling Pay?
According to The Balance, you can expect to make between $20 and $30 an hour to be an art model.
Earn Everything… nearly!
Join Opinion Outpost, one of the few faithful and honest survey panels and earn cash and gift cards for your opinion. Stack your points and redeem them: Simple! No hidden fees and completely free!


That's not bad considering you don't have to do anything besides stand or sit there while the class works!
However, the rate can depend on where you sign up to be a model too.
More prestigious universities dedicated to the arts, for example, may pay much more per hour than your local community arts center.
But, the classes will likely also be much larger, more intense, longer, and possibly more intimidating for you.
Things to Consider Before Signing Up
There's a lot to consider before signing up for art modeling.
It's definitely not for everyone, but you may not know it's not for you until you do it once.
Here are a couple of things to consider before making the leap:
Will You Know Anyone in the Class?
Imagine walking into a room and being told to take your clothes off and pose – only to find that you know someone in the room.
Awkward!
If you feel strongly about wanting to try art modeling but are scared of running into someone you know, then you can always ask the instructor for a class roster.
Scan the list of names just to be on the safe side!
Ask About the Class Policies
You should also have a chat with the instructor to find out what the class policies are to ensure your own protection.
For example, the class has no reason to know your name. Make sure that none of your personal details will be divulged to the class members.
Also, as the instructor about class policies involving cell phones.
No legitimate instructor should ever allow students to take photos of a nude model in an art class.
Unfortunately, cell phones make it easy to do that in a sneaky way, and there's no guarantee that all art students are honest about their work.
The best way to be sure that your safety is honored and protected is to work in classrooms with a strict "No Cell Phone" policy that prevents students from taking photos of you as you model.
If an instructor can't give you a clear explanation of his privacy policy, then you should consider looking elsewhere for an opportunity.
Read Also: Best Way to Become a Phone Sex Operator While Avoiding Scams
How to Become a Nude Model
Now you know more about nude modeling and what you might have to do.
If it seems like an interesting opportunity for you, then the next step is to land some jobs!
Most people treat this work as a side gig simply because there aren't usually enough opportunities for consistent art modeling work unless you live in a large city.
So, don't get down on yourself if, even after using the methods I'll detail below, you don't find many opportunities.
Remember that, if you do an awesome job as a model, it's likely that you'll be invited back by instructors for repeat work.
They'd much rather use someone they know and like than spend time searching for new people for every class!
Here are several options for finding art modeling gigs:
Craigslist
Craigslist is a good place to check to find local art modeling opportunities.
The site is 100% free for you to browse gigs and you can always use the search feature to find what you're looking for to make it simple.
The biggest problem with Craigslist, unfortunately, is that the site is also littered with scams (especially in this field!).
Modeling job listings are easy targets for scammers, so you'll have to do a little digging to be sure to find one that's legit.
Respond only to ads that give you a named place where you'll be working, rather than discreet details that don't provide much information.
You should also know about your rate upfront so that there aren't any expectations of free work or surprises with low-ball pay later.
Read Also: 24 Websites Like Craigslist: (Most Let You Sell for Free!)
Local Facebook Groups
Many cities and counties have their own local buy/sell Facebook groups, or groups targeted to job hunters.
It's possible that you can find more legit gigs here than you would on Craigslist.
And, you can see who is posting any art modeling ads and take some time to browse their FB profile to determine whether or not the person is real and trustworthy.
Read Also: 17 Ways to Make Money from Facebook Page Likes For Beginners!
Newspaper
If you have art centers or community colleges nearby, then it's possible that they'll advertise their needs for nude models in the local newspaper.
Or, you might find some advertisements for local colleges in the paper.
You can use the information you find to call some of them and ask if they have any need for art models.
Community Colleges
Possibly the best way to go about finding art modeling gigs is to take the reigns and contact local community colleges yourself.
Or, if you have a campus for a nationwide university nearby, that would be a good place to prospect too!
Most art modeling gigs are going to be through art programs at the college level, but they don't always advertise their need for models.
It doesn't hurt to call around and see if you can find out if, and when, some art models might be in need.
Check out College Simply to find colleges near you.
Local Art Centers
Similarly, if your town has a local center for the arts or some type of art museum that offers art classes, you might have luck calling it to see if there's a need for an art model.
ArtModelTips.com is a site dedicated to helping models break into the art modeling world.
The site has a breakdown of places in every state that offer drawing classes and might need the help of an art model.
And, right on the homepage, you can find a directory of sites that list art modeling job opportunities throughout the United States.
Conclusion: Nude Art Modeling
Now you know just about everything there is to know about nude art modeling and how to break into the industry.
I know it's not a gig that everyone can see themselves doing.
But, now that you know more about it, you might see it as a viable way to earn some extra money outside of your regular job.
Or, you can pass this opportunity onto someone you know who might be interested!
Do you know anyone who has tried art modeling, or have you done it personally?
We'd love to hear your experiences! Leave us a comment below.
Related Posts:
Earn Everything… nearly!
Join Ipsos iSay, one of the few Faithful and Honest survey panels and earn prizes, gift cards and donations. Stack your points and redeem them: Simple! No hidden fees and completely free!