22 Places to Get Free Compost Near You! 
Updated on: by Amy Kennedy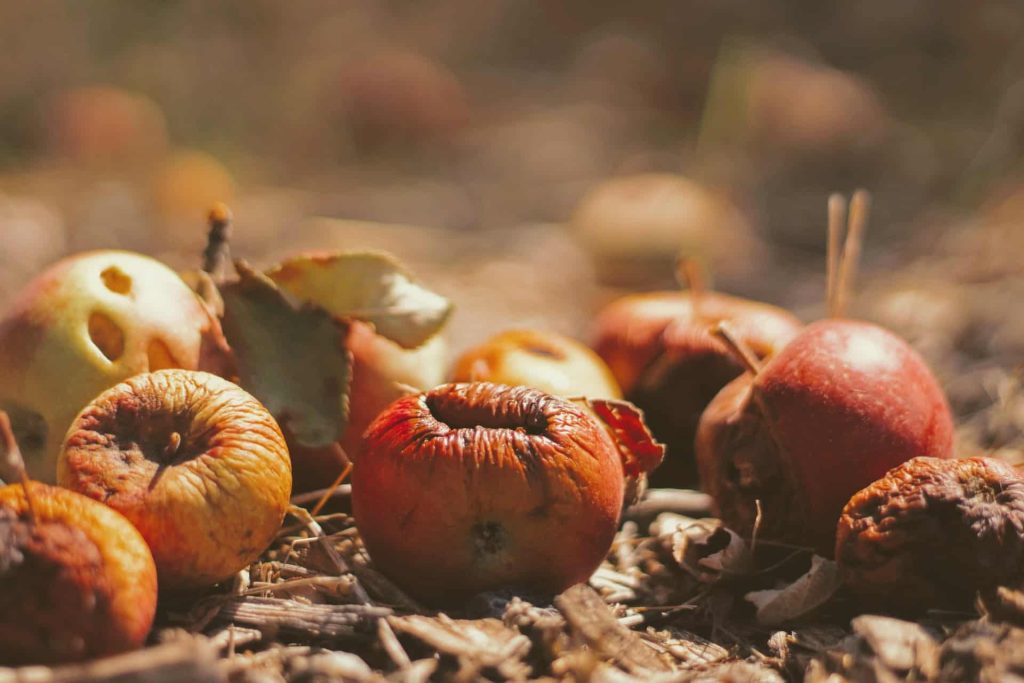 Need Easy Extra $350+/Month For Free?
If you love gardening, chances are that you are always looking for ways to make your plants and soil healthier. One of the best ways of doing this is using compost. Compost has several benefits to offer plants and soil.
It is rich in several organic nutrients and can act as a natural pesticide, soil conditioner, and fertilizer. You can use compost for organic farming, landscaping, in an organic vegetable garden, or any horticultural project you have.
To have enough compost for your garden or landscaping, you may have to get help from different sources in your area. Fortunately, several companies and people provide free compost to anyone who needs it. If you are wondering how to get free compost near me, here are some places to check:
Compost is mainly a mass of rotted organic matter made from plant and animal waste. Compost can be made from wood chippings, dead plants, and other plant residues. Because of this, several animal farmers tend to have enough compost to give away.
One of the best ways of advertising free compost is through Craigslist. Craigslist is ideally not a place to look for compost, but some local farmers use this website to advertise free compost.
To find free compost on Craigslist, go to your city or town's free Craigslist section and search for the free icon under the for sale section. Search for the word compost and get the listing for the people giving away free compost in your local area.
Have you ever wondered where the food waste you put in the organic bins goes to? Commercial composting companies such as Rethink Waste collect food wastes, process them, and make compost from the waste.
The compost from such companies has several nutrients, making them ideal for gardening or landscaping. The good news is that, Rethink waste gives away compost for free to interested members of a community.
If you are in a Rethink Waste service area, you can benefit a lot from their free compost program. All you will need to get the free compost is to locate the company in your area and visit them. You don't need to make an appointment to collect compost.
Rethink waste has several transfer stations across the United States and requires locals to prove their residency before making compost. You can use a utility bill or identification card as proof of residency.
Additionally, you can only take 50-lb bags of compost each week. This free compost service is only available for residents and not for commercial use. Visit the Rethink Waste website and know if they are in your area and how to get the free compost.
3. Local Landfills
Composting is an ideal way to reduce the waste that makes its way into landfills. Therefore, to reduce landfills, several local companies have composting programs, allowing them to make and distribute compost for free.
Suppose you are not in a Rethink Waste service area, search for similar companies or programs in your city or town. Type keywords such as free compost giveaway, free compost pick-up, or free compost center, followed by the name of your city.
These search phrases will help you know the location of any organization, program, or center near you that gives quality compost to locals for free. Just like Rethink Waste, such programs collect food scraps and more from the locals and make compost.
Local landfills announce when compost is ready and how residents can pick them up. Look for a local landfill and know more about their services.
Need Easy Extra Cash?
Pinecone Research, a leading name in online survey panel honesty, absolutely guarantees $3 cash for every survey you complete!
Take advantage of their time limited New Membership drive and register NOW. Join today: 100% free!


Exchange your food scraps for free compost using CompostNow. This company mainly collects food scraps from homes around them, uses it to process compost, and gives back free compost.
The main aim of CompostNow is to reduce landfills in their service areas and use the nutrients that composts give to have healthier plants and soil. To get free compost from CompostNow, you need to sign up on their website and have a clean bin to dump the waste they collect.
This company collects wastes such as food scraps, like meat, bones, and dairy, and paper products, including pizza boxes, filters, and coffee grounds. The company picks up waste every week and swaps the bins with a clean ones. You will not have to worry about food residue or smells lingering in your home.
The company will also track your waste and the compost you create. You can choose to use the compost or share it with the company's farm, especially if you have more than enough. However, note that only the first two collections are free.
Since CompostNow picks waste from your home and delivers compost to your doorstep, the service attracts a fee. You will be required to choose a plan and pay for it.
Freecycle is a private nonprofit organization that encourages people to give and get stuff for free in their local areas. People giveaway items, including furniture, electronics, and any other item they may want to get rid of.
The mission of Freecycle is to build and nurture a world where people share what they don't need, save resources, reduce waste and ease the burden on landfills. Being a member of Freecycle is free.
You can sign up to become a member and donate or look for an item you need. Members donate several things, including compost, to people in their local areas. Browse the site, and if you are lucky, you can get free compost from a Freecycle member in your area.
Social media platforms such as Facebook are some of the best online marketplaces. People sell, buy or donate items right on the platforms. Like other websites such as Craiglist, Facebook is not exclusively for composting or getting free compost. However, people giving out free compost can use this prominent platform for advertising free compost.
Therefore, search to see if there's anyone giving out free compost in your neighborhood or town. The results may surprise you.
Earn free compost for a year with Black Earth Compost. Though this company mostly charges for their compost, they offer free compost to new and existing members who help collect or gather compost material.
To get free compost from this company, you must be ready to also work for it. You can do this in several ways. First, you can collect food waste from commercial places such as schools or offices and deliver it to the company.
The other way is to sell the idea of composting to large businesses such as schools or restaurants. Since such businesses tend to have a lot of food waste, you can encourage them to start composting. Black Earth will help you sell the idea to such businesses. Once they sign up, you will also earn your free compost.
You can also host green bins at your house and earn free compost. Have around 30 green bins in a good location, and encourage your neighbors to sign up and become members of Black Earth. Lastly, you can choose to host a missed pick-up for your neighbors and qualify for free compost.
To do this, have a 64-gallon barrel in your home and allow your neighbors to dumb their composting items in your bin. This gives neighbors who forgot to take out their bins or missed their pick-up day an alternative place to empty their bins.
Though you will have a huge bin in your home, the company will help keep your home clean and odor free by using compostable bags to line the bin. The bin will stay clean until the weekly pick-up day.
Suppose you do more than one of these tasks. In that case, you will get additional perks such as free shirts or hats, free yard waste collection, free compostable bags, and free finished compost delivered to your doorstep.
Although this is not an instant way of getting free compost, you will become part of a company that helps keep your city clean, and you will have a steady supply of free compost for one year.
OfferUp is a customer-to-customer online transaction platform that allows people to sell and buy anything, including furniture, cars, electronics, and more. Though OfferUp is mainly known as a buying and selling platform, you can find some free stuff from there.
Check out the OfferUp freebie section and look for people giving free compost in your area. You can also enter the word compost in the search bar and see what you find in the results.
Suppose you are in NYC, volunteer, and get a free bag of compost from Earth Matter. This company hosts a compost project in New York. Though the company charges a monthly subscription fee for collecting waste from people's homes, you can get a free bag of compost if you choose to become a volunteer.
Though volunteering is free, you have to register as a volunteer on the website. Once you register, you will be included in the calendar, and you will know when and where you can offer your manpower.
Visit the website and learn more about their services and how you can become a volunteer in your area.
If you are in California and a resident of Menlo Park, get free compost daily at the Shoreway Environmental Center. The center is located in San Carlos and is open throughout the week to allow residents to collect the compost they need for free.
If you need to replenish your soil's nutrients or give your plants that healthy boost, you can get free compost giveaway every month or collect the compost daily at the center. Since this offer is only available to residents, they must have some proof of residency when collecting the compost.
Suppose you qualify for the free compost. In that case, you can collect up to 50 lb bags of free compost each week. However, the center only allows residents to carry two bags of compost per visit. The center also provides shovels and bags to collect the compost, but you will have to load the compost on your own.
Contact the Shoreway Environmental Center for more information on their free compost services.
11. Local Landscaping Companies
There are several landscaping companies that offer free compost or compositing materials to those who need them. Since composting is an ideal way of reducing landfills, such companies choose to make compost with the materials they collect or give them away to anyone or companies interested in composting.
Some of the composting items you can find from landscaping companies include grass clippings and twigs. Though some companies sell the compost at a reduced fee, some choose to give them away.
Earn Everything… nearly!
Join Opinion Outpost, one of the few faithful and honest survey panels and earn cash and gift cards for your opinion. Stack your points and redeem them: Simple! No hidden fees and completely free!


Talk to the local landscaping companies in your area and know if they have composting services and can offer free compost.
12. Local Farms
Large-scale farmers always have access to compost. If there are horse stables or any plant farmer in your area, you can be sure to find compost or compost materials from them. All you need to do is to ask your local farmer if they offer free compost.
Nitrogen sources in rabbit, chicken, cow, goats, and horse manure are ideal for compost piles. Once blended with other materials, you will not have to worry about the stench from the manure. Additionally, such wastes make compost very quickly.
Visit a local farm in your area and get manure for your compost pile or free ready-made compost.
13. Your Home
Though getting free ready-made compost is a huge convenience, it is also possible to make compost at home.
Since compost is made from waste such as food scraps such as the ends of chili, potato peels, fruit scraps, vegetable scraps, leaves, and paper that you throughout almost every day, you can make compost right at home.
All you will need is a good bin to collect such trash from your kitchen and pile them in a specific location in your home. To ensure you have quality compost, learn the materials you can put in the pile and make free compost.
Ways of collecting free composting materials for your homemade compost.
14. Ask Your Friends and Neighbors
Your neighbors and friends are ideal sources of composting materials. Waste such as vegetable peels, coffee, eggshells, and more can make for great composting materials. This is also a chance to socialize with your neighbors and make some new friends.
Talk to your neighbors and friends and request them to allow you to pick the waste you need from their homes. Chances are, you will also be saving them some money. One of the best times to collect composting materials in your neighborhood is right before and after Halloween or any other holiday.
During Halloween, several homes have lots of pumpkin waste they cannot wait to get rid of once the holiday is over. Collect straw bales, pumpkins, and more from friends and neighbors who are willing to offer them to you and add them to your compost pile.
15. Gather Fall Leaves
Leaves are great composting materials. One of the best times to gather a lot of leaves for your composting pile is during fall. Do not let the heaps of leaves in your home and your neighbor's home go to waste.
Gather leaves and put them in a garbage bag or right into your compost pile. You can never have too many leaves for your bin. Since leaves do not rot quickly, you can store the extra leaves and have enough composting materials to use throughout the season.
This is an excellent way of having a year-round supply of compost. You may even have enough to also give away for free.
16. Talk to Your Local Coffeehouses
Filters and coffee grounds are also great composting materials. There's no better place to get plenty of coffee grounds and filters than your local coffeehouse. Also, some coffeehouses serve meals and can have extra composting materials for your bin.
Call or visit the local coffeehouses in your area and know if you can collect their waste, especially papers, food waste, and coffee grounds. Since you will only be helping them get rid of their unwanted waste, you can be sure to have a reliable supply of free composting materials.
17. Local Grocery Stores
The other place to get free composting materials is your local grocery store. Such stores throw away several vegetables and fruits. They can be a goldmine for some of the best composting materials you need for your bin.
While large stores are also great, several large stores have contracts with composting companies, which make compost and sell them. You may have more luck with smaller grocery stores in your area.
Talk to your local grocery store and get expired food or damaged produce from them. Damages or almost rotten potatoes, fruits, vegetables, and tomatoes will be a great addition to your compost pile.
18. Local Diners and Restaurants
Check for materials you can add to your composter in your local diners and restaurants. Such places also have wastes such as food scraps, fruits and vegetable peels, and coffee grounds which are ideal for making compost.
Therefore, to have a rich compost pile, contact restaurants and diners near you and know if they have wastes they can give you.
19. Local Waste Management Facility
Waste management facilities are a breeding ground for composting materials. Since these places collect, sort, and recycle waste, you can find materials such as paper products and food scraps for your composting activities.
Know the type of your local water management facility handles, and if they can give you the waste you need for free.
20. Community Gardens
Community gardens often have composting programs where members contribute organic waste to create a communal compost pile.
The compost created is typically used within the garden itself, but many gardens have surplus compost that they are willing to share with community members.
Simply find a local community garden, reach out to the coordinators, and inquire about their compost availability.
21. Municipal Compost Programs
Many cities and towns have municipal composting programs. These programs collect yard waste, food scraps, and other compostable materials from residents and then compost them on a large scale.
After the composting process, the resulting compost is often made available for free to residents at specific pickup locations, especially during the planting season.
Check with your local waste management department or municipal website for information about such programs in your area.
22. Local Universities or Colleges
Some universities or colleges have agriculture or environmental science departments that produce compost as part of their research or community outreach programs.
They might have compost available for free or at a minimal cost. Reach out to the relevant department or look at the university's website for more information.
The Right Materials for Your Compost Pile
Suppose you choose to make compost at home. In that case, it is best to know the materials that should go into your composter. Note that not all waste is compostable or good for your pile.
Some materials may not decompose, and this will ruin the end product. Here are some of the materials that you should add to your compost pile:
Coffee filters and coffee grounds
Fruits and vegetables
Cereal
Eggshells
Tea bags
Bread
Paper including cardboard and shredded newspaper
Sawdust
Nutshells
Houseplants
Yard trimmings
Hay and straw
Grass clippings
Wood chips
Leaves
Dryer and vacuum cleaner lint
Cotton and wool rugs
Materials such as grass cuttings, fruits, and vegetable peelings tend to break down very fast and will provide the moisture and nitrogen the other materials need to break down.
What You Should Not Add to Your Compost Pile or Bin
There are several other materials that aren't ideal for the composter. Some of these materials include:
Poultry, meat, egg, and fish scraps
Lard
Oils
Grease
Fats
Coal or charcoal ash
Dairy products such as yogurt, sour cream, and milk
Black walnut tree leaves or twigs
Pet wastes such as soiled cat litter and cat or dog feces
Yard trimmings that have been treated with pesticide
Plants that are diseased or insect ridden
Adding meat, eggs, fish, and dairy products to the pile can cause it to smell and attract pests. This also includes adding oils, lard, grease, and fat. Therefore, you need to be careful with the kind of scraps you pick from diners and restaurants.
Charcoal ash and coal contain substances that are harmful to plants and will affect the leaves and plants in your compost. Do not add insect-ridden or diseased plants to your compost because the insects and diseases can spread throughout your garden and kill your plants.
Also, plants or yard trimmings treated with pesticides will kill the composting organism. This will leave you with a pile of dirt instead of nutrient-filled compost. Black walnut tree twigs and leaves are also not ideal for compost because they can release some substances that can harm your plants.
Lastly, avoid adding any kind of waste from your pets to the pile or bin because the waste can contain viruses, pathogens, germs, bacteria, and parasites that are harmful to humans.
Remember, composting requires three main elements: browns, which include branches, dead leaves, twigs, and greens, which mainly consist of fruit scraps, coffee grounds, grass clippings, and vegetable peels. The greens provide moisture and nitrogen that is good for the compost.
The other element is water, which will provide additional moisture to break down all the organic matter in the compost pile. To have the best compost, ensure you have the right amount of browns, greens, and water.
Get Free Compost in Your Area
It is possible to get free compost from a company or center near you. However, if you cannot get enough free compost in your area, you can look for free composting materials and make free composting in your home.
Simply put the right materials, add the right amount of water and keep turning the pile for quality compost right at home. Though this will cost you some time, it is all worth it. You will have a steady supply of free compost all year-round right in your home. Learn more about composting and the best way to make quality compost on your own.
Related Posts:
Earn Everything… nearly!
Join Ipsos iSay, one of the few Faithful and Honest survey panels and earn prizes, gift cards and donations. Stack your points and redeem them: Simple! No hidden fees and completely free!