22 Best Places to Sell Your Used Bike for Cash
Updated on: by Amy Kennedy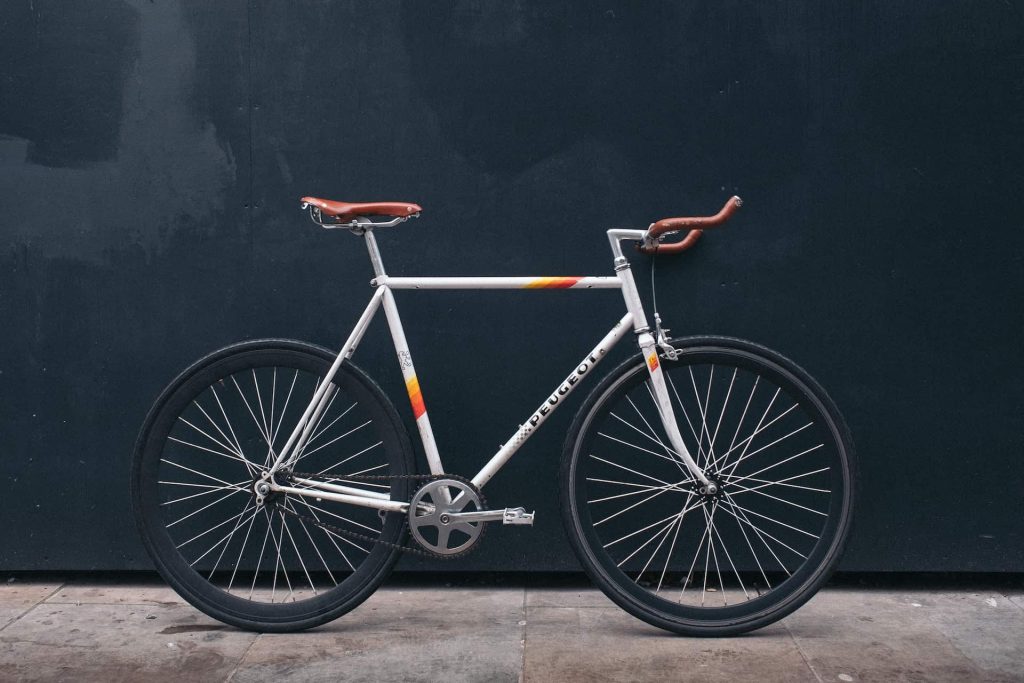 Need Easy Extra $350+/Month For Free?
Although selling used bikes for cash is one option to earn some money fast, it might be challenging to sell them. After all, you must locate the ideal market and ensure it earns you the best possible deal.
Several places and ways are available to convert your second-hand bike into cash. Some provide better value for your bike and your time, while others might not be your best bet. You can sell your second-hand bike in shops, stores, and online.
There might be several options for selling your bike, but you must decide whether to sell it to a store or an individual customer. If you want to get rid of it fast and don't feel like arguing over a price, selling it to a retailer is a smart option. On the other hand, it may take a bit more effort to sell to an individual buyer, but it definitely rakes in more money.
Selling Your Bike Online
Nowadays, you can do anything over the internet, from simple tasks to complicated ones. Online platforms allow you to quickly sell a house, boat, or plane. This applies to items such as second-hand bikes.
You may post your bike for free on online websites by adding a few pictures and a caption about the bike. Once again, the main priority is getting the most for your bike. Consequently, negotiation is vital in these situations.
You can quickly sell your bike for cash through social media and online marketing. The following are the best and easiest online platforms where you can sell your used bike:
1. The Pro's Closet online
The Pro's Closet runs the biggest second-hand bike marketplace on the internet. The online sell/trade method is designed expressly to help you obtain cash for bikes quickly and efficiently. The website would appraise your second-hand bike if its original retail cost was $2,000 or more.
Submit your bike using the steps on the sell/trade page, and if the website is interested in buying it, you will hear back from them within one business day with an offer for its worth.
You must submit two images and some basic information about your bicycle. The Pro's Closet will provide you with a free quotation within 24 hours, and if you like the quotation, you can get a free shipping label. As a result, you may send your bike to the firm for free.
After receiving your bicycle, Pro's Closet will check it before confirming your payment. This entity pays through PayPal, cash, or store credit at TPC or your neighborhood TradeUp bike shop.
2. Goodbye Cycle 
Goodbye Cycle buys high-end second-hand bikes. If you have one that you want to sell, you must fill out the company's web form with basic information about your bike. The organization will then review your application information and make an offer within 24 hours.
If you like the offer, you may accept it and choose the best delivery option. Then you must pack your bike and ship it to Goodbye Cycle. You may be paid by PayPal or by check.
3. Bike Exchange
You may post your bike for sale on the Bike Exchange website. Although the platform is not free, it only costs between $9.95 and $29.95 to list a bicycle there. The item price determines the listing charge you pay.
Your advertisement will remain on the site for 60 days. However, if your bike does not sell, you may renew the ad for half the initial price. You should know that the website modifies your ad with unlimited adjustments, live site analytics, and weekly performance reports.
4. eBay
eBay gives you access to a global buyer pool. Although eBay charges for shipping and service, you gain greater exposure and a higher likelihood that your bike will sell in return. Note that, like many online marketing platforms, you must have favorable reviews to get clients who are interested in your item.
Need Easy Extra Cash?
Pinecone Research, a leading name in online survey panel honesty, absolutely guarantees $3 cash for every survey you complete!
Take advantage of their time limited New Membership drive and register NOW. Join today: 100% free!


However, this is not to imply that you can't sell with low or few ratings, but if you don't trade often or this is your first time selling, you could be losing out on some consumers prepared to pay a little bit extra for assurance and security.
Nevertheless, many bikers will look for certain bike parts, and you can sell your bike in terms of spare parts. This way, you increase the chances of making a profit and may help push your commodity faster as many people online may be looking for specific bike parts.
5. Facebook Marketplace
Facebook Marketplace is one of the greatest places to sell a second-hand bike if you don't want to deal with shipping and are searching for a local buyer. To trade via the FB Marketing platform, you must create a free Facebook account.
When posting your bike, make sure you upload as clear a photograph of the bike as possible. You should also include the manufacturer, model, condition, and other significant information, such as upgrades or damage, in your detailed description.
If you can find any reviews on your bike after a while, you can re-upload it, use other keywords, or adjust the price. Again, note that, when selling locally, buyers may wish to see the bike in person before buying it. You may get paid in cash and not incur any shipping fees.
6. Bicycle Blue Book
Initially, the Bicycle Blue Book was developed to assist individuals in determining the value of their bicycles. However, this has changed, and nowadays, Bicycle Blue Book offers three options for selling your bike online:
It creates an ad to be listed in the marketplace of Bicycle Blue Book, which has access to millions of potential customers.

It offers instant payout as it will give you a price for your bike up front and sell it later if you don't want to wait for someone to view your ad.

Offers bike exchanges.
However, you should note that it charges between $85 and $150 for deliveries, but posting your ad is free. Again, the delivery price depends on the bike's price. Nonetheless, you may either include the charges in your listing or set up your account so the buyer pays for these expenses.
Overall, selling a second-hand bike online using Bicycle Blue Book is safe and simple and pays you with PayPal and cash.
7. Reddit 
Reddit offers a vast market for individuals to sell their items, even bikes. This organization has r/BikeShop, a Reddit subreddit where you may put your bike for sale on Reddit's bicycle classifieds.
8. Pink Bike
Second-hand bikes may be sold online at Pink Bike, a news, image, and video-sharing website for bikers. You may sell to a sizable community of ardent motorcyclists on Pink Bike, which has over 700,000 members, and find local bikers to purchase your second-hand bike. You may sell both whole bikes and individual bike components.
Pink Bike is easy to use and free to post an advertisement. However, you must create an account on their website and choose the "Post Ad" option. Next, follow the short and simple procedures when you need to publish your ad.
When you locate a buyer, you must outline every transaction detail carefully. This includes;
The time and the individual you are sending the bike to.

Who is responsible for paying for delivery?

How do you plan to handle the transaction?
Most people prefer PayPal to prevent fraud when constantly engaging with strangers. Nonetheless, you may seek help from their customer service page for more information.
9. Goodbye Cycle
You can sell your used bike via Goodbye Cycle. However, this website only deals with used bikes in good condition. To sell, you must fill out their online form with details about your used bike's manufacturer, model, and state.
The organization will make an offer within 24 hours, and you can proceed to pick a delivery option that works for you if the proposal favors you.
Shipping with Goodbye Cycle is also simple as you can ship using FedEx. You only have to measure the bike's weight and deliver the package to an approved FedEx facility.
Goodbye Cycle will issue you a shipping label for $49 via FedEx Ground. If not, you may contact Goodbye Cycle and let them know your availability for pick-up, and FedEx will come to pick up your shipment from where you are for $59 FedEx Ground.
The only cost associated with Goodbye Cycle is shipping. You can receive payment by cheque or PayPal.
10. Bikes for Sale Near Me
You can also visit the "Bikes for Sale Near Me" website, which allows you to sell your bike to local buyers near you.
11. OfferUp 
OfferUp has no listing costs, making it an excellent website and app for selling locally. This is advantageous since it eliminates the need for an initial financial investment. However, when you sell your bicycle, you must pay a service charge between $1.99 and 12.9% of the purchase price.
Due to its usage of TruYou, a personal identity validation system, OfferUp has been dubbed the "safer Craigslist" by USA Today. Furthermore, phone numbers and emails remain confidential for buyers and sellers since transactions occur via an interface that only accepts usernames.
Again, push notifications may be configured to notify you when an offer is made on a product.
The website also makes it simple to keep track of an item's status as a seller, buyer, or viewer.
12. Craigslist
You may list anything for free on Craigslist. The advantage is that Craigslist does not charge a commission on your transactions, and you are free to choose your rates. This platform is also ideal for selling your bike locally.
To list your bike, you must;
Upload clear pictures

Include your asking price.

State the bike's condition, make, model, and parts.
This website offers an appealing user experience that makes searching simpler. It allows you to narrow your search results by area and particular topic. You may also respond via text, phone, or email posters through the app.
The website also has a GPS auto-locating function that allows users to find nearby things in real time, and the app notifies you when new items that match your search criteria have been uploaded.
13. 5miles
This website is the top-rated internet marketplace for garage sales and is ideal for selling bikes. It enables users to purchase and sell goods swiftly and securely locally.
To sell, you need to include your location as the buyers use a zip code or the GPS tool to locate nearby goods that match their search criteria. Note that all text proposals and pricing negotiations should take place in real time.
Earn Everything… nearly!
Join Opinion Outpost, one of the few faithful and honest survey panels and earn cash and gift cards for your opinion. Stack your points and redeem them: Simple! No hidden fees and completely free!


You may post products for sale on Facebook, Twitter, and email using 5Miles. It is free to list products, and users may list and bargain.
14. SidelineSwap 
SidelineSwap is popular as it deals with various bicycles, including second-hand bikes. The website also has a guide for pricing the bike you want to sell. Listing your bike here is free, and you are free to set your preferred price.
However, you should be aware that when you sell your bike, the firm will send you a prepaid shipping label. In addition, you must pay a seller's fee of 12% on the first five sales you make on the site and 9% on subsequent transactions.
SidelineSwap charges a 3% payment processing fee in addition to the seller fee, which is given to the site's payment processor. The site's advantage is that the customer bears the expense of delivery.
While the site's policy states that swaps must be shipped to the buyer using the shipping labels generated by the site, SidelineSwap does state in its help guide that if the buyer and seller live close to each other and have both agreed on a local exchange, the company can accommodate these sales. The website also includes instructions on partly dismantling and transporting your bike.
Selling Your Bike To A Local Shop Or Store
You can also sell your second-hand bike at a local market. This includes;
15. Pawn Shop
If you're fortunate, a second-hand sports goods store in your area could purchase second-hand bikes. Although many bike stores no longer bother to buy and sell second-hand bikes, you can locate a nearby pawnshop. This is one of the easiest methods to sell your second-hand motorcycle for cash. Besides, it is the traditional method for turning most commodities into fast money.
This method is very easy; you can sell and conclude the deal on the same day. However, this way, many of these shops and stores do not offer the best price for your bike. To locate a nearby pawn shop, use a search engine and input the terms "pawn shop by city, name, or zip code" or "pawn shop near me." Moreover, you should contact the shop and inquire if they buy second-hand bikes.
16. Second-hand sporting goods store
You can also locate a store specializing in purchasing, selling, and consigning second-hand sports goods nearby. Because many used sporting goods stores purchase these bikes, and because many of these shops want to resell your bicycle for a profit, you may not always receive the greatest price.
In addition, for high-end motorcycles, many shops can lack the knowledge necessary to determine how much the bike is worth, or their business models might prevent them from giving you the price you desire. Again, you should call the store to see if they buy second-hand bikes.
17. Consignment Shops
Visit a consignment shop with your bike so they can sell it for you. However, like many second-hand stores, consignment stores resell these other people's items and keep a cut of the sale (often 5–25% depending on the item), generating income. Consignment stores are excellent if you're prepared to wait a long time and expect a better price. Bring your bike to a consignment store and let them know how much you want to sell it for.
18. Backyard yard sales
You can also conduct a backyard sale and list your bike as an item for sale.
More Places
19. Letgo
Letgo is an online marketplace where you can sell your used bike and various other items locally.
It allows you to create listings with descriptions, photos, and prices.
Potential buyers can browse through the listings and contact you directly through the app to negotiate and arrange a meeting for the transaction.
Letgo is available as a mobile app and website, making it convenient to sell your bike to local buyers.
Visit Letgo to explore their platform.
20. Mercari
Mercari is a popular online marketplace where you can sell a wide range of items, including used bikes.
It provides a user-friendly platform for creating listings and interacting with potential buyers.
You can upload photos, set a price, and provide details about your bike.
Buyers can browse through the listings and make offers or purchase directly.
Mercari handles the payment process and offers shipping options, allowing you to sell your bike to buyers nationwide.
To start selling on Mercari, visit their website: Mercari.
21. Recreational Clubs or Groups
Consider reaching out to local recreational clubs or groups dedicated to cycling or outdoor activities.
These clubs often have active communities of cycling enthusiasts who may be interested in buying used bikes.
Attend their events, meetings, or group rides to network with potential buyers.
You can also ask if they have online forums or classified sections where you can list your bike for sale.
Engaging with these communities can help you connect with passionate cyclists who are actively looking for used bikes.
22. Local Classified Ads in Newspapers
Many local newspapers have classified sections where you can advertise your used bike for sale.
These classified ads provide exposure to potential buyers within your local community.
Visit the website of your local newspaper and navigate to the classifieds section.
Look for the "For Sale" or "Sporting Goods" categories to list your bike.
Include details such as the make, model, condition, and price, along with your contact information.
Interested buyers can then reach out to you directly for further inquiries.
Keep in mind that some newspapers may offer online classifieds as well, expanding your reach beyond the print edition.
Closing Thoughts; The Easy, Simple, And Effective Tips For Selling Your Used Bike
Selling your used bike requires you to be very careful, especially when dealing with online buyers. This may range from customer satisfaction when dealing with local buyers to ratings and reviews on your social media platforms. Here are a few tips for selling your used bike:
Cleaning your bike and its key areas is very crucial. The theory that many people go for the shiniest things is very true. The cleaner your bike looks, the higher the chances of you getting a client interested in it.
As a result, polish it nicely and try to make any repairs. However, if your bike is broken, you may want to consider selling it for components.
To determine how much your bike typically costs, perform a preliminary online search using the name displayed on your bike's side. Examine used bike pricing on several websites by looking at what other people are prepared to pay for it. You should be able to determine an approximate range for what your bicycle is worth.
Websites such as Bluebook determine if you can sell your bike for less than or more than the market value you discovered during your original search. While you should avoid undercharging yourself, you should also establish reasonable pricing.
Furthermore, it doesn't matter how much you initially paid for it; what matters is how much it is now worth. A new bike typically loses at least 45% of its value after one year of usage and an additional 2-7% each year.
Upload quality pictures of the bike
Use a good camera and lighting to take some pictures of your bike so it will look good to prospective purchasers. Besides, it will attract people to check on your bike and view its condition.
Acquire good communication and bargaining skills
Be prepared to negotiate when you set your price. This is because different people have different reasons for lowering your asking price. In addition, before you publish a price for your bike, decide on the lowest amount you're prepared to sell it for since stores and individual sellers will often haggle over your asking price.
Include details about the bike
Write an advertisement showcasing your bike's make, model, and attributes in the ad's title. Specify the features of your bike, such as the leather seat, the new wheels, and the number of gears. To assist readers in comprehending what you're offering, use precise wording and do not exaggerate the features of your bike.
Again, you must be truthful about the state of your bike; thus, do not attempt to misrepresent its state. Furthermore, this turns away prospective customers. You can also write whether the price is negotiable or non-negotiable.
Related Posts:
Earn Everything… nearly!
Join Ipsos iSay, one of the few Faithful and Honest survey panels and earn prizes, gift cards and donations. Stack your points and redeem them: Simple! No hidden fees and completely free!