22 Best Places to Sell Used Rims For Cash (Near You and Online) 
Updated on: by Amy Kennedy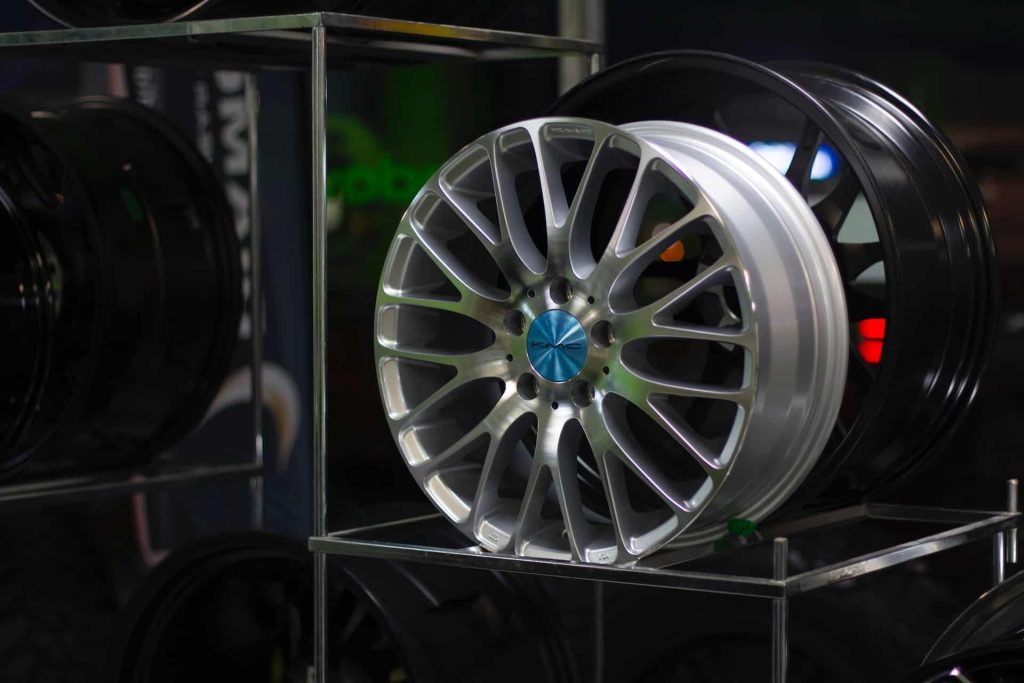 Need Easy Extra $350+/Month For Free?
Suppose you are looking to sell your used rims. Where and how do you sell them? Ideally, selling your used rims or wheels is a great way to make some extra cash, and luckily you can actually cash in on them since there are numerous avenues to sell them. 
You can sell these rims on various platforms, such as online companies, virtual marketplaces, and stores. This is great for quick money and beats letting the used rims gather dust in your garage.  
When selling used rims, it is important to have a rough estimate of their value in mind. This way, you can price competitively, ensuring you are not underpricing or pricing so high that potential buyers will not show interest. Several factors can influence the price of used rims, including: 
Size: Usually, bigger rims mean more material, and hence, the value is higher

 

Condition: Excellent conditions mean more cash, and if you are not sure of the condition of your rims, you can use a grading scale usually available online

 

Material: The two main materials used on rims are steel and alloy. Steel tends to be cheaper, while alloy attracts a higher value. 

 

Original Price: You can base your current price on the original price and reduce your selling rate depending on condition and demand

 

Make and Model: Typically, the more common your rims are, the more options your potential buyers have, decreasing the value. If they are rare, they are hard to find; consequently, you can charge more for them.

 
Where Can I Sell My Used Rims for Cash Near Me?
There are numerous great options to sell your used rims for cash. However, selling them locally can be a great way to get some money quickly. If you want to sell rims locally, you can try the following places: 
1. Automobile Salvage Yards
Your local automobile salvage yards that deal with used car parts are the best option if you want to sell used rims. Typically, you can find automobile salvage yards in most cities and towns throughout the United States. Therefore, chances are, there is one in your neighborhood. 
If your rims are still in good condition and have a resale value, your local automobile salvage yard will definitely buy them. 
However, it is important to note that salvage yards are resellers looking for profit. As such, they may not offer you the full value of your used rims.  
Most of the time, Salvage yards will offer you the going rate for the scrap metal weight of the rim. You may not make as much as you would want, although it saves you the hassle of trying to sell them yourself.  
2. Scrap Metals Yard
Another best place to sell used rims is scrap metal yards. Typically, this option is similar to selling to salvage yards and is among the fastest ways to dispose of your used rims.  
Scrap metal yards are usually the best option if your rims are in poor condition and have low value in the current market. They give you the scrap metal value for the weight of your used rims.  
So how can you find a scrap metal yard near you? The easiest way to locate a yard is by doing a Google search to find nearby wrecking yards. This is the most convenient way. All you need to do is type "scrap metals yard near me" into the search bar, hit search, and you'll get a map appearing at the top of the search engine results.  
Remember, some materials are more valuable than others, which impacts how much the yard offers for your rims. To estimate, you can look up the current value. This is the best option for poor-quality rims, but if your rims are of a high value, it is advisable to look elsewhere.  
3. Corporate Tire
Corporate Tire boasts more than 30 years of combined experience offering tire services for businesses and enterprises in Greer, South Carolina. They believe that equipping your vehicles with great tires is vital and that you should have a trusted company with your best interests in mind. This company sells refurbished tires to keep your costs low and buys salvageable tires you may want to sell them.  
If you have truck rims to sell, Corporate Tire is your best option. You can call the company at (864) 469-9118 or complete an online form to make an inquiry. 
4. Used Tire Shops
Local used tire shops or tire retread shops may also buy used rims. You can find these shops by looking up "used tire shops near me" using any online search engine of your preference. This should show all nearby used tire shops.  
Need Easy Extra Cash?
Pinecone Research, a leading name in online survey panel honesty, absolutely guarantees $3 cash for every survey you complete!
Take advantage of their time limited New Membership drive and register NOW. Join today: 100% free!


However, selling to these shops may not make as much money as you would like, even if your rims have a high value.  
Used tire shops are resellers; hence, they purchase them from you for as little as possible to make the highest profit. Additionally, they only purchase rims if they are in good condition. Remember, not all shops buy used rims, so it is advisable to call ahead.  
5. Sell My Tires
Although the name may make you think they only buy tires, Sell My Tires buys other car parts too. Ideally, this company is a classified ads website where one can list their rims for sale online. You can meet with your local buyers and get cash for the rims. This company offers nationwide services. 
6. Wheels America
Wheels America operates in three locations: Texas, California, and Pennsylvania. If you reside near one of the company's local service areas, you can drop off your rims, or their agents can come to pick them up after contacting them.  
You can earn between $5 and $85 per rim if it's in good condition and the company has a use for it. If you are not local, one can ship the rims at a UPS location; the company provides a prepaid UPS label.  
Where to Sell Used Rims Online
Apart from the local stores, you can also sell used rims online. This can be a better option since you are not limited to local buyers but can access numerous potential from other states. However, here you have to consider shipping fees which the buyer often caters to.  
You can sell your used rims online here: 
7. Blackburn OEM Wheel Solutions
Blackburn OEM Wheel Solutions often purchases any 2008 model or newer used rims. All wheels must be Original Equipment Manufacturer "OEM" steel or alloy rims. Moreover, this company does not buy custom or aftermarket rims.  
You can look up the quality they require on their website. They make it easy to sell rims online using the following programs:  
Wheel buying program

 

URG Core Value Program

 

Dismantler Selling Program

 
8. eBay Motors
eBay Motors is a popular online marketplace where one can list used rims alongside other auto parts or even vehicles for sale. This can be the best choice for you if your rims are of a higher value. Even better, this site lets you set the price. 
Ideally, buyers on this platform are looking for parts to use and not resell, and you negotiate on who pays for shipping. You can also list your rims for local pickup only to avoid shipping complexities.  
9. eBid
eBid is like a lesser-known version of eBay but still a good website. You can sell several items here, including used rims. Usually, it has different membership levels to choose from. You can select the Basic Seller account, which is free, and when your rims sell, eBid charges a 5% final value fee.  
10. Auto Rim Shop
Auto Rim Shop is an online retailer of auto parts and also buys old used rims. Usually, they only purchase OEM rims with no structural damage. The amount you will earn depends on the demand and product quality.  
To sell your rims to this entity, send an email to [email protected] with a photo, alongside its description, including the model, make, and year. They will send a potential offer and pay you by check.  
11. Mercari
Mercari is an online marketplace serving the US and Japan where one can sell used rims. You can list your rims for free by taking a picture, adding a description, setting a price, and negotiating with buyers on the final price.  
Buyers typically pay for shipping, and as for seller fees, the platform charges a 10% commission. 
Who Buys Used Rims Near Me Locally and Online?
The options below can buy used rims near you since they give you the option to sell locally or online. You can choose one that best fits you.  
12. Craigslist
Craigslist is one of the best places to buy and sell items locally. You can sell anything, including car rims. In fact, the classifieds website features a particular section for automobile parts.  
You only have to upload a quality picture, add a description, and set a price. Buyers will then email with any inquiries. You arrange a meetup or shipping with the buyer directly. Ideally, Craigslist does not charge listing fees, so you keep 100% profits.  
13. Facebook Marketplace
Facebook Marketplace is an e-commerce platform where you can list practically anything, including your used car rims. The advantage of this platform is that listing is free, simple, and fast, and you set your price.  
However, you may spend a long time negotiating with buyers, and often, buyers on this avenue are notorious for lowballing and failing to show up on the day of the sale.   
14. Santa Ana Wheel
Santa Ana Wheel buys OEM rims and wheels. They do not purchase aftermarket or replica wheels and rims. Typically, you can take your used rims to the company if you live in California at 1420 North Burton Place, Anaheim, California 92806.  
Alternatively, you can ship your used rims to Santa Ana Wheel. They provide you with a USPS shipping label and make payment by check or Zelle. Contact the company for inquiries about selling used rims at (714)239-1122.  
15. Nextdoor
Nextdoor is another incredible online market for used rims. This platform allows you to sell any type of rim absolutely for free. With this market, the seller and the buyer agree and arrange for pickups whether the seller is available locally or out-of-state.  
You also agree on the payment avenue; you can use PayPal, check, or even cash.    
16. American Factory Wheel
If you have OEM, aluminum alias alloy, and steel rims to sell, you can try the American Factory Wheel. This company is based in San Diego, California, at 8745 N. Magnolia Ave # D Santee, CA 92071. You can also contact them at (619)795-1048 or send an email to [email protected] to inquire about selling your used rims in person.  
If you want to sell your used rims online, you have to complete this online form. When you get an offer and accept them, you will send your used rims to the company. They cover the shipping fees. 
17. OfferUp
OfferUp is an online marketplace for local sellers and buyers. This site is one of the most popular alternatives to Facebook Marketplace, and you can sell anything here. Considering its popularity, it is a great place to sell used rims, particularly if you live in a big city with numerous potential buyers.  
You can list your item at your preferred rate, and buyers can accept the set price, counter, or decline. You can then arrange to meet or ship the item nationwide, and the buyer pays for shipping.  
Earn Everything… nearly!
Join Opinion Outpost, one of the few faithful and honest survey panels and earn cash and gift cards for your opinion. Stack your points and redeem them: Simple! No hidden fees and completely free!


OfferUp has pre-approved meeting places near police stations and busy public areas. 
Bonus Places to Check Out
18. Rim Financing Companies
Some rim financing companies, such as those specializing in custom or aftermarket rims, may be interested in purchasing used rims. These companies often offer buyback programs where they purchase used rims to refurbish or resell. Contact local rim financing companies to inquire if they have such programs.
19. Auto Body Shops
Local auto body shops may be interested in buying used rims for their customers' vehicles. They often deal with repairing or replacing rims, and purchasing used rims in good condition can be a cost-effective option for them. Reach out to auto body shops in your area to see if they are interested in buying your used rims.
20. Online Classifieds and Forums
There are various online classifieds and forums dedicated to buying and selling automotive parts, including rims. Websites like Craigslist, automotive-specific forums, or even social media groups focused on car enthusiasts can be good platforms to sell your used rims. Take clear pictures, provide accurate descriptions, and set a reasonable price to attract potential buyers.
21. Local Car Clubs and Enthusiast Groups
Car clubs and enthusiast groups often have members who are passionate about customizing their vehicles and frequently change rims. They may be interested in purchasing used rims from fellow enthusiasts. Attend local car shows or events and connect with car club members or enthusiasts to see if they are interested in buying your used rims.
22. Online Marketplaces for Auto Parts
There are dedicated online marketplaces specifically for buying and selling auto parts, including rims. Websites like Car-Part.com, PartingOut.com, or AutopartsFair.com allow you to list your used rims for sale and connect with potential buyers across the country. Make sure to provide accurate information about your rims and negotiate shipping arrangements with the buyer.
Conclusion
There are multiple ways to earn some money from the sale of used vehicle parts. Well, you can even recycle old tires for cash if you really need some money, but selling your used rims is arguably among the best ways to cash in. The above online and offline platforms are among the many markets where you can easily sell your used rims. They are definitely worth a try!
Related Posts:
Earn Everything… nearly!
Join Ipsos iSay, one of the few Faithful and Honest survey panels and earn prizes, gift cards and donations. Stack your points and redeem them: Simple! No hidden fees and completely free!