Top 42 Quick Money Making Ideas That Actually Work
Updated on: by Julie Stevens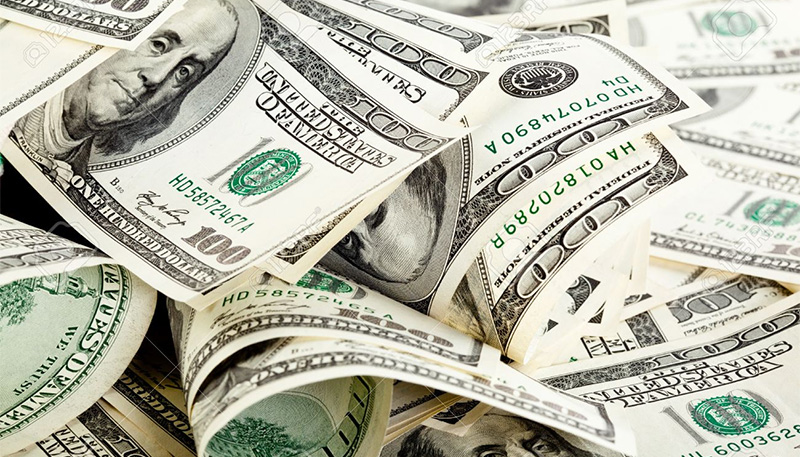 We've all been in situations where money has been hard to come by.
Need Easy Extra $350+/Month For Free?
Most people, at least in their younger years, have seen their bills piling up and didn't have enough cash to cover the costs.
Or maybe you want to take your significant other on a nice date. Then you'll need some extra cash to cover that lobster dinner! Luckily, I have made a list of 42 quick money making ideas just for you.
I created a list that can help you quickly make anywhere from $10 or $20 all the way up to $100 in no time at all! Check it out below!
Great Ideas to Make Money Fast
Who doesn't want to get paid some cash for surfing the Internet?
Swagbucks offers you a chance to make money for the typical tasks you already do online. You can get paid for watching videos or shopping on the Internet.
If you want to play games, answer surveys and sign up for a website or newsletter, Swagbucks makes sure that you make some money for these activities too.
The way Swagbucks works is by offering free gift cards once you accomplish certain tasks online. The gift cards vary from Starbucks and Amazon to Target and Walmart. These gift cards could be real useful during the holiday shopping season!
You could earn as much as $50 or more every month just through Swagbucks. You can make even more if you refer your friends and family.
Join SwagBucks here or read the review.
If you're looking for some simple ideas to make money fast, you can make as much as $50 in only an hour by selling used textbooks or other books online.
Do you have countless books taking up space on your bookshelves or in the basement collecting dust? If so, you can put more cash in your pocket by selling them using BookScouter.
You can put the ISBN of your books into BookScouter and see which buyback company will pay you the most online.
You will see offers from about 40 book buyback websites. Click on the one offering the highest price and request a shipping envelope.
Before you know it, you'll have a check for all the books you sold. If you were looking for how to make money easily, BookScouter is a surefire way to get some much-needed cash.
Claim money that belongs to you
You may not be aware that you could have lost wages from old paychecks you never picked up or refunds for a malfunctioned product.
Need Easy Extra Cash?
Pinecone Research, a leading name in online survey panel honesty, absolutely guarantees $3 cash for every survey you complete!
Take advantage of their time limited New Membership drive and register NOW. Join today: 100% free!


There's money out there that belongs to you! You just need to go find it.
Out of all quick cash ideas, visiting unclaimed.org to pick up that lost money is one of the easiest things you can do. Check out the site to see if the state you live in has any money you never claimed.
This is a simple and straightforward way to put more money in your pocket.
Another quick way to make more cash is through the Fiverr website.
This site offers some simple tasks for you to do and make at least $5 for each task. You can make money by writing a love letter or doing a silly joke like eating some hot sauce on video.
At the same time, you can offer more serious services like graphic design, writing, business consulting, or programming.
Whatever service you want to offer, you can advertise it and sell it through Fiverr.
Amazon's Mechanical Turk platform offers you a chance to get paid for doing all sorts of gigs.
These gigs vary from writing a product description to choosing photos for a product and other forms of marketing that a company may need.
So take a look at these gigs and pick your favorite! You can quickly put some money in your pocket.
Among quick money making ideas, user testing is a great one! All you will need to do is to go Internet surfing across a number of websites.
You'll need to let the website owners know what parts of the site are difficult to navigate through or create any problems. Anything overly complex should be reported to the site owners.
You can earn as much as $10 for each user test you take part in. You'll visit an app or site and talk through every step of a particular set of tasks. Easy peasy!
Quick Cash Ideas Include Taking Surveys
A ton of market research companies all over the country can pay you to take some online surveys. Depending on the type of survey, you can make as little as $1 to as much as a fortune of $50.
Check out this list of the top 39 legitimate websites where you can take online surveys.
Vindale Research or Ipsos I-say are a couple of potential sites where you can take surveys and put money directly in your pocket.
Testing Products is Another Quick Money Making Idea
If you didn't know product testing could get you more money, you'll be glad you found this as another way to add to your monthly income.
You can get the product delivered to you for free and you'll get reimbursed for testing out the item.
Check out our list of 41 companies that let you test products and get paid.
There are companies such as Concepts Consumer Research that pay anywhere from $20 to $1,000 for people to test and fully evaluate their products.
Quick Money Making Ideas: Completing Tasks and Offering Services
The value in being a secret shopper
If you want to become a secret shopper and get paid for your service, be sure to avoid any potential scams. Check out our tips to learn how to tell if a work-from-home job may be a scam.
Nonetheless, being a secret shopper has real value and is a blossoming industry.
To learn which companies are offering the secret shopper position, take a look at North America's Mystery Shopping Providers Association.
Read more: The Top 19 Legit Mystery Shopping Companies To Work Remotely
Babysitting
Becoming a babysitter isn't reserved just for teenagers or college students. Some people work as nannies or babysitters throughout their whole life.
If you want to pick up some extra cash by doing a more intensive task like babysitting, check out websites like SitterCity and Care.com to find a babysitting gig in your local area.
Dog walking or pet-sitting
Think about playing with a dog or a cat and getting paid for it! Taking a dog on a walk could get you more cash in your pocket.
Ask your friends and family to see if anyone needs to hire a dog walker or pet-sitter. You can also check out Fetch! Pet Care for more gigs.
Earn Everything… nearly!
Join Opinion Outpost, one of the few faithful and honest survey panels and earn cash and gift cards for your opinion. Stack your points and redeem them: Simple! No hidden fees and completely free!


House Sitting
Some people can pay you to take care of their property for a month or two when they're off on a vacation. You can be paid to sleep in a guest room and cook your meals in a fancy kitchen.
It's not all fun and games though. You may need to mow the lawn, water the plants inside the house, and maybe feed the fish.
TaskRabbit is a website that connects people who need some simple chores done with those who need some extra money and are willing to complete easy tasks.
Check out TaskRabbit to see what chores you can do in your area.
You may have to pick up some take-out food or buy some groceries for your local neighbors. Or you may be hired to help with some carpentry work.
If you need some extra money in your wallet, consider using TaskRabbit.
Agent Anything
This website offers temporary jobs for college students. The site makes students into "agents" who then may run errands for busy working parents and become product testers for startup companies or temp workers for small businesses.
For a quick way to make money, check out Agent Anything!
Similar to TaskRabbit, the website Zaarly connects workers to people in their neighborhood who will pay for running errands and doing some simple tasks. So check out Zaarly and get paid for completing a few tasks.
You will want to make sure to meet your customers' expectations because the website does offer a money-back guarantee if the clients aren't satisfied.
Selling Used Items Can Put More Money in Your Pocket
If you're looking for a place to sell some old CDs, DVDs, books, clothes or even small pieces of furniture, you can't go wrong with eBay.
You can use eBay to either sell products directly or you can auction off things for the highest bid. Whatever you choose, it's a surefire way to get more money in your pocket.
In order to get more cold, hard cash in your pocket, you will want to meet in person with customers from Craigslist. You can sell lots of things on Craigslist including books, shoes, clothes, or even cars.
If you have an old car you want to get off your hands, you'll likely find a great customer on Craigslist who can pay up immediately. It's a great way to get an extra three or four thousand dollars in your wallet!
Throw a Yard Sale
An easy and simple way to get more cash is to hold a yard sale. If you have a bunch of old items hanging around your house such as electronics, books, and clothes, plan a yard sale for the coming weekend.
All you need to do is post a few signs around town for your yard sale, bring out a few tables into your front yard, and display your items for neighbors and friends.
Bring used products to local resellers
There are plenty of antique shops all over the country. You will likely find an antique shop in your neighborhood.
If you have electronics, used games, DVDs, CDs, jewelry, or old books, take them to a local reseller and put some money in your pocket.
You can also check out this list to learn where you can sell electronics locally or online.
Do you have a bunch of stuff taking up too much room in your home? Consider selling it off. Bonanza is a great online marketplace where you can get rid of new, used or old items.
The company prides itself on being a better alternative to eBay. So check it out and see for yourself.
You can set your own prices for your used items.
The company site makes a small fee for every item you sell. If you want a quick money making process, the Bonanza marketplace is the place to be.
Amazon is a website where you can sell all sorts of products including new or used. If you have any small items such as DVDs, novels, textbooks, or other minor products, this is a great website for you.
Amazon is usually meant for selling slightly used items so if you have new, unopened, or only rarely used items, consider selling them on Amazon.
So check out Amazon and add some money to your pocket!
Craft Fairs and Marketplaces
Do you have any artistic items around your house? Or are you a crafty person? If so, you may want to head down to a local craft fair to sell your art!
You could also check out the site FestivalNet.com to see the upcoming dates for when a marketplace or fair is coming to your town.
Are you crafty or artistic? If so, you should take a look at Etsy.com. This site offers you the chance to sell any items that you make including knitted scarves, paintings, bird houses, and more.
Or have you ever created homemade candles? If so, you might want to check out this guide to learn how to make money selling homemade candles.
Miscellaneous: Renting, Selling, and Offering Services
Become a landlord or rent out a room or two
Another quick way to make some more money is to rent out an extra bedroom in your house. You can get a roommate to help pay the bills or even become a landlord.
Do you happen to have a summer home or a guest house? You can easily rent out this space and make some money. Even one bedroom would work.
Consider taking part in Airbnb. Travelers are often looking for a couch to sleep on.
Clean gutters or help paint a house
Do any of your neighbors especially the elderly need help cleaning their gutters? Or does it look like some of your neighbors' houses could use a paint job?
If so, ask your neighbors if they'd be willing to pay you for taking care of these basic chores. The fall is the perfect time to do so!
Rent out your whole house for a week or two
Are you going on a vacation for a few weeks? Whether it's one week or three, you can check out Airbnb and some other websites that can help you rent out your house while you go on vacation.
This can help put more money in your wallet while you enjoy some much-needed time off. Rent out a guest house as well! Check out the site Home Away to find travelers looking for a place to stay.
Rake some leaves or shovel snow
During the fall, you can go around your neighborhood asking if anyone can pay you $10 or $20 to rake their leaves.
Once the winter comes, you will find plenty of neighbors that would be willing to pay you to shovel their driveways. It's rare for anyone to go outdoors into the cold on a Saturday to shovel their driveway.
Are you a photographer or an artist? Then you can take your photographs, prints, and digital artwork onto the DeviantART website. You can market your work and sell it through this site.
Selling used cell phones or smartphones
Do you have a handful of old cell phones sitting around? Do you have a used smartphone or two collecting dust in the back of your closet?
Why not sell these cell phones? You can make money off of old phones.
Check out Gadget Gobbler for a place to sell your old smartphones.
Become a pool cleaner
Do you know how to maintain and clean a pool? If not, you can learn by researching it online.
An easy way to pick up some extra money is to become a pool cleaner. There are a number of wealthy people in nice neighborhoods that need pool cleaners, so check out any listings for pool cleaning.
It's an easy way to put some cold, hard cash in your wallet.
Are you an artistic person? Do you love to paint or make clay structures?
Or maybe you like to knit and make crafts? You can make some money by selling your artwork on the site ArtFire.
Sell plasma
Another quick way to make more money is to sell your plasma for cash. Check out BioLife Plasma Services to see the compensation you can make by selling your plasma.
You can also check out local blood banks or hospitals. You'll find that selling plasma could make you as much as an extra $260 per month.
Are you creative and artistic? If you are, then RedBubble can turn your artwork into posters, stickers, t-shirts, and more.
All you will need to do is to create and design the logo or artwork. Then the rest including marketing and shipping will be taken care of by RedBubble.
Similar to RedBubble, Society6 offers designers and artists a chance to put their art on t-shirts and posters. Additionally, this site expands into tote bags, throw pillows, and laptop covers.
You can even sell your hair
That's right! There are places that will pay you for your hair. Plenty of places look to make wigs out of human hair so you can make a nice chunk of change by selling hair.
The website Online Hair Affair is one place to sell some inches of hair off your head.
Take part in clinical trials
When you're in need of extra cash, taking part in clinical trials is a great way to add some money to your wallet.
Medical researchers will pay you good money to take part in their clinical research. For a short study, you'll get paid about $50.
For more intensive and bigger clinical trials, you will get paid as much as $10,000. Take a look at ClinicalConnection.com for more information.
Consider mowing the lawns in your neighborhood
If you're a high schooler or a college student, you'll likely need to make some extra cash in the summertime. Consider mowing the lawns around your neighborhood for an extra $10 per lawn.
All you need is a lawn mower to get this business started. Check out if any of your neighbors need their lawn mowed for a small fee.
Get paid for moving furniture
Do you have a big truck you can use? If so, you can help friends and family move their furniture and other appliances when they're moving to another home.
Check with your local listings and talk to your friends to see if they'll hire you to help move furniture.
Do you have a smartphone and the ability to add applications to your phone? If so, you can take part in Gigwalk by getting the app on your phone. This app let's you earn some extra cash.
Some of the typical tasks you'll need to do to get paid include mystery shopping, taking photographs, or testing mobile apps and websites.
Blogging for local businesses
An easy way to put more money in your pockets is to blog for some businesses that have their own website. Writing articles, lists, or any trending news is a simple and straightforward way you can make more money.
You can charge as much as $20 per hour to blog on any topic. So get out there and find some local blogging jobs! Check out ProBlogger for some jobs.
Online coaching or consulting
Do you have knowledge in a particular area? Are you an expert or specialist in marketing or some other business topic? If so, you could make some money by coaching or consulting people online.
Check out Clarity for some jobs related to consulting calls. It's a simple and easy way to make more money!
eBook Publishing
Are you an author? Do you love writing? Then consider putting together a book!
You can publish books electronically and self-publish online. For every e-book you publish and sell, you could make anywhere from $5 to $15.
Conclusion: Start Putting More Money in Your Wallet!
I hope this list of 42 quick money making ideas has given you the pathway toward getting more cash and paying off your bills!
There are plenty of options available to get a good income.
Which of the 42 quick cash ideas will you take part in? Let me know in the comments below!
Related Posts:
Earn Everything… nearly!
Join Ipsos iSay, one of the few Faithful and Honest survey panels and earn prizes, gift cards and donations. Stack your points and redeem them: Simple! No hidden fees and completely free!