Can an Automatic Survey Taker Help You Make More Money with Surveys?
Updated on: by Amy Kennedy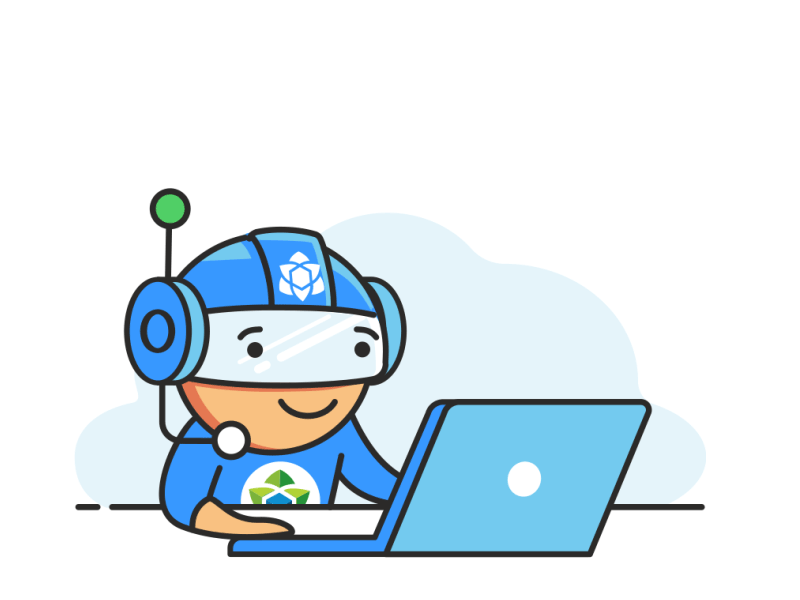 Many people rely on online surveys to give them some extra money each month from doing nothing more than answering questions about their opinions and preferences.
Need Easy Extra $350+/Month For Free?
But if you've ever taken an online survey, you know that they can be time-consuming and don't always pay an amount you think they're worth.
Sometimes, a survey that takes you about 30 minutes only pays $1 or even less.
If you learned how to cheat surveys to make the process quicker and still get paid, would you do it – especially if it was free?
Some people have jumped on the bandwagon and started using something called an automatic survey taker, also known as an auto completer, survey bot, and about one hundred other similar names.
Whatever you want to call it, they all do the same thing: Help you fill out surveys by automatically completing them without you needing to click anything on the page.
You still get money but in a fraction of the time.
But is this process ethical?
Are these programs even legal?
Can these bots get you banned?
These are all valid questions that I want to address in this article to help you decide whether an automatic survey taker is worth your time.
How Do Online Survey Sites Work?
First, let's dive into the basics of a survey site and how it works because this information is important when considering the legal and ethical aspect of a survey taker.
Online survey sites come from market research companies or companies that help market research companies get the information they need.
The survey sites have panels you can join to become a member and get paid to take surveys.
Most surveys, depending on the panel and subject, are around 10-20 minutes long and can pay anywhere from $0.10 to a few dollars.
Longer, more complex surveys can sometimes pay $20 or more.
Need Easy Extra Cash?
Pinecone Research, a leading name in online survey panel honesty, absolutely guarantees $3 cash for every survey you complete!
Take advantage of their time limited New Membership drive and register NOW. Join today: 100% free!


Survey panels get paid from their clients, or the market research companies that hire them to create surveys and dish them out to members.
The survey panel then pays you, its member, when you complete the survey by answering questions honestly.
Survey sites depend on thorough, honest answers because those are the types of answers that really give market research companies the information they're looking for.
If you don't take your time to read through each question and answer it honestly, you may not get paid for a survey because your responses simply won't be helpful for the client.
What is an Automatic Survey Taker?
Rather than you spending time completing each question, an automatic survey completer can do it for you.
Basically, this "bot" is a program that runs on your computer and auto-fills your responses in a survey.
The bots are supposed to be undetectable by survey sites so the site shouldn't be able to spot that it's not a real person taking the survey.
To use the auto-taker, you just need to download the program, run it when you need it, and let it do its job.
The process should take no more than a couple of minutes to complete a survey that would typically take you several minutes.
Survey Bot Examples
There have been several survey bots on the web throughout the last few years, but the only one that really gets talked about anymore is known as Coby 2.0 or Ultimate Survey Bot 2.0 (I'm not sure why it goes by two names).
This bot has a website with a lot of information about it and some raving reviews from survey takers.
There's also Survey Bot and some random Android and iPhone apps that claim to do similar things, but you won't see much about them when you research.
It seems like Coby 2.0 is the one people depend on for this kind of thing.
Are They Legal?
One question you probably have about survey takers is, "Are they even legal?"
The answer isn't very cut-and-dry.
The truth is that they could be, but only if a survey site specifically outlines legal action in its Terms of Service regarding the use of survey bots (most don't).
Survey panels usually have provisions in their TOS that state that members can get banned for their use of these bots, but it's rare to see anything regarding legal action.
Still, if you accept payment under false pretenses, that could be something punishable by law, depending on where you live, so it's always best to proceed with caution.
The question is more, "Is it ethical to use a survey taker?" but we will get to that more in a minute.
Automatic Survey Taker Review: Does It Work?
I haven't used an automatic survey taker for myself and don't plan to, so I had to rely on some research to learn if these survey taking bots can actually work for people.
What I found is that there are a lot of comments and videos about how well Coby 2.0 works, but there isn't much that seems legit to me.
These are videos and comments that almost anyone can make and write, so it's not very solid proof.
The thing with these bots is that they (supposedly) work fast to get your surveys done in virtually no time.
So how would you really know after seeing a screen-recorded video if the bot is actually completing the survey or just making it look like it's doing something to convince you to download it?
Unfortunately, the only way to know if these bots actually works is to download it and try it for yourself.
What are the Drawbacks of Using an Automatic Survey Completer?
We know that auto completers supposedly have the benefit of helping you take surveys faster and still make money.
However, these are claims that we can't validate.
What we do know, though, is that there are several drawbacks to using an auto bot to complete your surveys, including:
They Won't Work on Most Surveys Anyway
Online surveys have come a long way since they first became a thing a couple of decades ago.
Earn Everything… nearly!
Join Opinion Outpost, one of the few faithful and honest survey panels and earn cash and gift cards for your opinion. Stack your points and redeem them: Simple! No hidden fees and completely free!


Most panels now use sophisticated programming to ensure that members don't use bots by using security methods like captchas, personal questions, and trick questions that only real humans can answer.
This is why most survey sites require you to fill out your profile completely before getting started with their surveys because that's where they pull some personal questions from that only you would know.
If you can't pass these tests, then you won't qualify for the survey.
The panels that don't use these extra layers of security are often scams themselves and probably won't even pay you for the surveys you complete anyway!
So, you'll likely end up wasting time downloading and running your bot to complete surveys only to have it not work or you not earn your money.
The Ethical Aspect
While survey taking bots may not necessarily be illegal depending on where you're located and the terms of the sites you use, they're not exactly ethical either.
Imagine getting paid a bonus by your boss because she was under the impression that you did your job superbly.
However, the truth is that you've been slacking off for weeks and having other team members complete some of your responsibilities for you.
If you're an ethical person, you probably wouldn't feel great about getting that bonus because you didn't earn it.
The same goes for these survey bots.
When you use them, you're not earning the money you make.
You have a program doing it for you, yet you're getting paid to cheat the system.
If this is a point that you haven't yet considered, then it's one you should really think about before attempting to use one of these bots.
There are Tons of Techie Issues Involved
No technology is perfect, especially not a program that you'll use with a variety of different survey sites.
No survey site is the same or has the same coding for its panels, so you have no idea how your bot will work with each site.
The bot could experience problems during a survey that can get you kicked off the survey or even mess up your account.
Bots can also make pages run extremely slow because they can slow down your computer and internet, which could even end up timing you out of a survey.
The possibilities for mess-ups are endless, and not something I'd personally want to chance because it could harm my earning potential.
It Could Get You Banned – Permanently
One of the biggest drawbacks is that bots increase your chances of getting banned, not just temporarily, but permanently.
That means that you won't be able to make another account on the survey site (it will log your IP and prevent you from signing up).
Most survey panels have clear terms that outline what happens if you're caught using auto-fillers for surveys, and many of them result in permanent banning.
Getting banned from one or two panels may not seem that bad, but if they are some of your favorites with high earning potentials, then you'll risk not having them as options anymore.
Plus, if you get banned, you'll also forfeit any money you had already made in your account!
Bots Can Put an End to Online Survey Panels
Can a survey filler really cause panels to close down?
It seems extreme, but think about it: If you own a survey panel and several of its members are catching onto using bots instead of filling out a survey the right way, what's going to happen to your panel?
Eventually, your clients are going to start noticing that your surveys don't provide quality responses.
Instead, it's a bunch of randomly filled garbage that doesn't help them in their market research.
Clients will stop coming to your panel for help, which means you stop making money from their business.
When a survey panel stops making money, it no longer will have surveys available and, therefore, no way to reward its members.
Bots can absolutely have the potential to shut down your favorite panels if enough other people catch onto using them.
There are tons of survey panels on the web, so you can always hop over to another one, but the same thing can happen eventually to that one and every other one you use.
In fact, a widespread use of survey bots can eventually shut down online survey panels as a whole because market research companies will start looking for other, more reliable methods to get their information.
In other words, using these bots can also ruin survey rewards for anyone who uses the sites honestly.
You Could End Up with a Messed-Up Computer After Downloading
From the time you were a kid, your parents and teachers warned you never to download something to your computer if you're not sure who makes it and if it's trustworthy.
Yet many seem to have no problem downloading stuff that claims to make them money easily.
Auto survey takers are downloads that, quite frankly, you have no idea where they came from or what they contain.
They could put viruses, spyware, malware, and a host of other junk on your computer, rendering it useless if you're not careful.
The truth is that we don't know where most of these programs originated, and you may end up finding out what bad stuff they include only after it's too late for your computer.
How to Make Money with Survey Sites the Right Way
Want to know how to maximize your time on survey sites the way they were intended?
There's no need to use an auto survey taker if you know how to use survey sites the right way.
Here are some tips:
Fill Out Your Profile Completely and Keep It Updated
Filling out profile surveys is the key to making sure you get survey invites sent to you that are relevant to your life and interests.
That means that you shouldn't have to spend as much time qualifying or run as much of a risk not qualifying for a survey.
Survey panels use these profile questionnaires to pull members to send invites to, so it's the absolute best way to make sure you're getting all relevant invites your way.
Sign Up for Email and Mobile Notifications
When you set your preferences to receive email notifications from a survey panel (and mobile notifications if it has an app), then you'll be one of the first to know when a new survey fits your demographics.
This gives you a better chance of getting the survey completed before other people jump in and fill it up, leaving you without a spot!
Take Your Time
It's extremely important to take your time when filling out surveys by reading through each question and making sure you understand it before answering.
Surveys will often have trick questions that require you to really read them and think about your answer to ensure that you're a real person, not a bot.
If you get caught speeding through a survey or not paying attention to the questions, then you'll likely disqualify from completing the survey, meaning you don't get paid.
Frequent disqualifications as a result of not taking your time or answering thoughtfully could get you kicked off a panel.
Join a Few of the Best Panels
Instead of focusing on just one survey panel, stay active in two or three of your favorites.
There are plenty of great panels to choose from.
Here are some of the top options:
1. Survey Junkie
Survey Junkie is one of the most popular survey panels, offering a wide range of surveys on various topics.
It has a user-friendly interface and provides points for completing surveys, which can be redeemed for cash or gift cards.
2. Swagbucks
Swagbucks is a versatile platform that not only offers surveys but also provides opportunities to earn rewards through watching videos, playing games, shopping, and more.
It has a large user base and offers gift cards as rewards.
3. Vindale Research
Vindale Research is known for its high-paying surveys and focus group opportunities.
It offers cash rewards for completing surveys, and you can also earn money by referring friends.
The platform has a clean interface and frequently updates its survey options.
4. Pinecone Research
Pinecone Research is a reputable survey panel known for its high-quality surveys and reliable payouts.
It conducts product testing and pays well for your time and opinions.
The platform is invitation-only, but you can check for available openings.
5. Toluna Influencers
Toluna Influencers is a popular survey panel that offers a wide range of surveys, polls, and product testing opportunities.
It has a large community of members and provides points that can be redeemed for various rewards, including cash, gift cards, and merchandise.
Here are more that pay in cash!
When you branch out into a few survey panels, you give yourself more opportunities to earn.
Some panels dry up during parts of the year while others stay really active, so it's a good way to make sure you're getting some consistent cash.
Making money from surveys is absolutely possible without the use of a bot.
Yes, it'll take longer.
But it also works when you do it the right way, which is something we can't necessarily say about a bot!
Have you found any survey bots that have worked for you? What are your thoughts on these programs?
Be sure to leave a comment down below!
Related Posts:
Earn Everything… nearly!
Join Ipsos iSay, one of the few Faithful and Honest survey panels and earn prizes, gift cards and donations. Stack your points and redeem them: Simple! No hidden fees and completely free!