Screenwise Trends Panel Review (Now Google Opinion Rewards): Is It Legit?
Updated on: by Amy Kennedy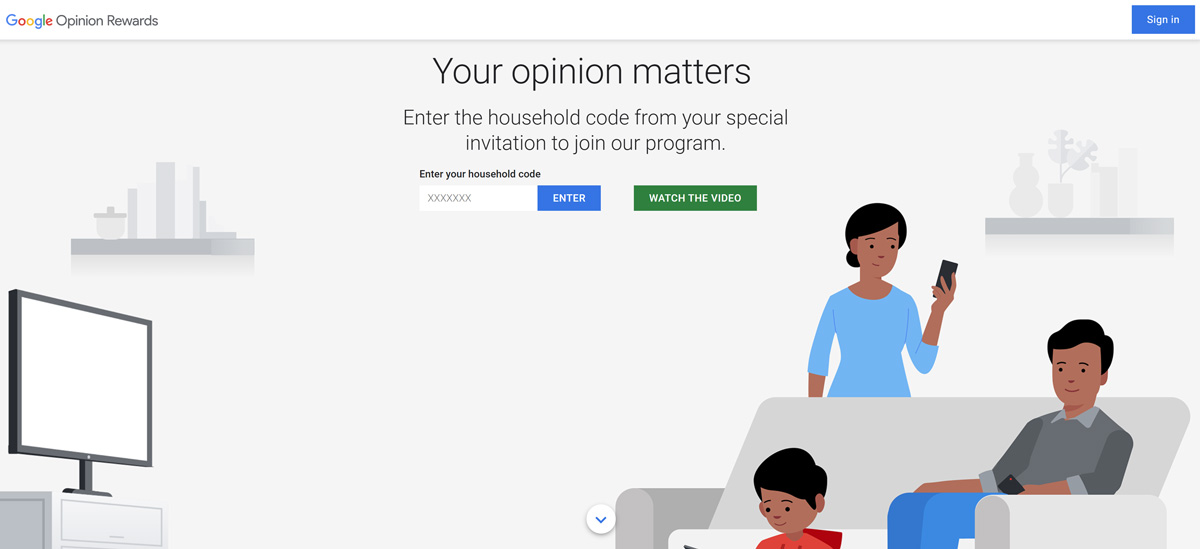 The review we have for you today is all about a survey panel known as Screenwise Trends Panel.
Need Easy Extra $350+/Month For Free?
Actually, it has a few names you might have heard of, like Screenwise Panel and Cross Media Panel.
But what it's transformed into is now Google Opinion Rewards.
Yes, a survey panel app that's right from Google itself that rewards people with Android mobile devices with some cash for taking quick surveys.
So, if you've heard of Screenwise Panel but haven't been able to find out much about it, that's probably because it doesn't technically exist as Screenwise Panel anymore.
This review is all about Google Opinion Rewards (formerly Screenwise Trends Panel), how it works, how you get paid, and everything else you need to know to get started.
What is Screenwise Panel (Now Google Opinion Rewards)?
Screenwise Trends Panel used to be a survey panel that came from Google Market Research.
In other words, Google was the brains behind the survey panel.
Many of the surveys there focused on helping Google improve its services, like optimizing searches and ads according to user queries.
Over the past couple of years, though, Google has transformed the panel.
First, it became Cross Media Panel.
Now, it's Google Opinion Rewards, which is no longer a web-based survey panel, but an app that conveniently notified you of new surveys to take on your mobile device when they become available.
You can use Google Opinion Rewards on Android devices only.
The app works mostly based on your location, so it's important to have your location services turned on to make the most of it being installed on your device.
With Google Opinion Rewards, you can answer super quick surveys (they're usually only a few questions long) and use your earnings toward stuff in Google Play, like audiobooks, music, or apps.
Who Can Join Google Opinion Rewards? How Do I Sign Up?
Google Opinion Rewards is currently only available to Android device users that utilize Google services on their device, like Chrome and Google Accounts.
Need Easy Extra Cash?
Pinecone Research, a leading name in online survey panel honesty, absolutely guarantees $3 cash for every survey you complete!
Take advantage of their time limited New Membership drive and register NOW. Join today: 100% free!


The app is available for download in several countries, including the United States, Spain, and Australia.
You can check your Google Play account to search for the app and see if it's available to you, or click here to view a list of countries.
You must also be at least 18 years old to receive questions.
To sign up, you'll first need to download and install the app from Google Play.
From there, you'll connect a Google account (or use whatever one is hooked up to your device).
The app usually has an initial survey waiting for you to fill out, and then will start sending you ones periodically as they become available.
How Does Google Opinion Rewards Work?
Google Opinion Rewards uses your device's location to learn more about you, where you go, and what you do at different places.
It also logs your search history, YouTube videos you've watched, etc., to learn more about what you do online.
Then, it'll give you surveys based on your activities and locations.
So, say you visit a restaurant for dinner one night.
You might end up getting a survey from Google Opinion Rewards the next day asking if you did, indeed, visit that restaurant, how you paid (cash, debit, credit), and whether you'd like to share your receipt.
The surveys are usually no more than 10 questions, and most of them are closer to 3-5.
Your answers can help Google optimize its location services (for example, it might think you went somewhere you didn't go, so your answers can help it learn that it was off), learn more about spending habits, and understand what people like you are buying by sharing your receipt.
With surveys like this, you can always choose not to share your receipt and still get paid for your time.
Other surveys will focus on things you searched for online or videos you watched.
These surveys help Google tweak its search algorithm for its search engine and other products, like YouTube, to make sure you're getting the best results based on what you search for.
Think of it like an extension of Google to help inform the company of what people do with it.
In other words, every survey you take will help improve Google and its products for its users.
When you have a new survey available, the app will let you know by sending your mobile device a notification, so make sure you have notifications turned on for it.
If you don't want notifications, you'll need to remember to log in daily to check if you have any new surveys available.
How Do You Get Paid (and How Much)?
Google Opinion Rewards, like other survey apps and sites, pays you according to the length of each survey.
But Google Opinion Rewards will often pay you as much as other companies do for much lengthier surveys just for answering a few questions!
For example, here are a few of my most recent survey payouts on Google Opinion Rewards and how many questions they were:
3 questions, $0.56
5 questions, $0.60
2 questions, $0.32
2 questions, $0.49
1 question, $0.11
3 questions, $0.51
As you can see, some surveys with the same number of questions have different payouts.
It all just depends on each survey topic, I suppose, and how valuable Google considers the topic and your answers.
I've had some surveys with one question that have still paid about $0.50, while other survey panels may take up 15 minutes of your time just for that amount!
These surveys literally take just a few seconds, which is why I love using this app so much.
On the downside, the surveys can be pretty sporadic.
I'll have some weeks where I'm getting surveys every day.
Earn Everything… nearly!
Join Opinion Outpost, one of the few faithful and honest survey panels and earn cash and gift cards for your opinion. Stack your points and redeem them: Simple! No hidden fees and completely free!


Other weeks, I don't see any.
In the past month, I've earned $3.18, but I've had some months where I've earned $10 or more.
It really just depends on what surveys are available and if you're someone Google wants to hear from.
I will say that, if you travel frequently or live in a metro area, you'll probably have a lot of opportunities.
I travel sometimes to bigger cities, and whenever I shop, sightsee, or dine out in those areas, I'll get several surveys from Google Opinion Rewards.
Every survey you take pays with real cash that goes right into your Google Play account.
You can spend that money on anything in Google Play, like movies, digital books, or music.
You can also use it for in-game purchases before using your primary payment method.
What Do Others Say About Google Opinion Rewards?
I personally love Google Opinion Rewards and take advantage of every single survey that comes my way because they are literally so easy and quick to do.
Other survey apps make me spend what seems like forever just to qualify for a survey, plus another period of forever to actually take the survey.
With Google Opinion Rewards, there's no qualifying questions.
Just answer whatever questions the survey has for you and you'll get paid, even if there's only one question for you.
But, no matter how I feel about it, I'm still curious what others think of the app, so I browsed some online reviews and here's what I found:
Pro: Super Quick Surveys
You'll never find another survey panel with surveys as quick as those offered on Google Opinion Rewards that also pay this much.
No, it doesn't seem like 10 cents is a good payment for a survey – until you realize that each survey takes only seconds to complete.
Not 10 minutes. Not even 5 minutes.
Just a few seconds, and you could even make $0.60 or more.
Members love the convenience of taking these quick surveys on the go without being stuck in a never-ending loop of questions for an hour.
Pro: Easy Payments
Everything you earn goes straight into your Google Play account, so there's no confusing point conversions or minimum cash outs you need to worry about.
It's convenient to see your money from Google Opinion Rewards just sitting in your account waiting for you when you want to buy something in Google Play!
Con: It's Intrusive
If you don't love sharing your location, search information, receipts, etc., then you probably won't like using this app.
The good news is that you can choose not to turn on location services or scan your receipts to take part in a survey.
You may not have as many opportunities if you turn off your location, but some can still come your way.
And you never have to share a receipt if you don't want to (there's a multiple choice option to check if that's the case).
Con: Inconsistency
Other members have had a similar experience as I do, in that they'll have some busy weeks and then slow periods with hardly any surveys.
It really just depends on where you live and where you go frequently.
But, really, this can happen with any survey panel.
Sometimes you'll have a lot of surveys waiting while other times are dry spells.
But the ease and convenience of taking these quick surveys is enough for me to want to continue with it when they do come my way.
Other Alternatives You Can Try
Survey Junkie is a platform specifically focused on paid surveys.
Users can create a free account and start answering surveys to earn points.
The platform provides surveys about a variety of topics, from market research to product feedback.
Once you accumulate enough points, you can redeem them for gift cards or cash through PayPal.
Survey Junkie is known for its user-friendly interface and a straightforward points system.
Swagbucks is a popular online rewards platform that allows you to earn points, known as SB, through various activities like shopping online, searching the web, answering surveys, and watching videos.
You can then redeem these points for gift cards from Amazon, Walmart, Starbucks, and more.
Alternatively, you can choose to convert your SB into cash and deposit it directly into your PayPal account.
InboxDollars is another online rewards club that pays you for your activities.
Similar to Swagbucks, it offers a wide range of activities including watching videos, taking surveys, or shopping online.
However, the distinct advantage of InboxDollars is that it gives you cash rewards, not points.
These cash rewards can be redeemed for gift cards, checks, or even donations to charity.
In this way, InboxDollars presents a tangible reward system that many users might find more satisfying compared to accumulating points.
Prolific is a platform where you get paid for participating in academic research studies.
Researchers from universities and companies post studies and you can choose the ones that you're interested in.
The pay varies per study and is typically higher than what you'd get from typical survey sites, which makes Prolific a compelling alternative.
Payments are made through PayPal. Prolific is open to participants from many countries, making it a viable option for a global audience.
Screenwise Trends Panel Review (Now Google Opinion Rewards): Is It Legit or a Scam?
Google Opinion Rewards is 100% legit, and its positive reviews help me confirm that.
I've used it for about three years now and have probably made about $100 total.
No, it's not a lot.
But it's completely passive income and easy to do.
And, if you love buying apps or movies or making in-game purchases, it can help fuel your habit without using money in your wallet!
Let us know down in the comments if you've tried Google Opinion Rewards and what you think of it.
Related Posts:
Earn Everything… nearly!
Join Ipsos iSay, one of the few Faithful and Honest survey panels and earn prizes, gift cards and donations. Stack your points and redeem them: Simple! No hidden fees and completely free!