iMarketsLive Review: Is It a Legitimate Forex Trading MLM Company?
Updated on: by Amy Kennedy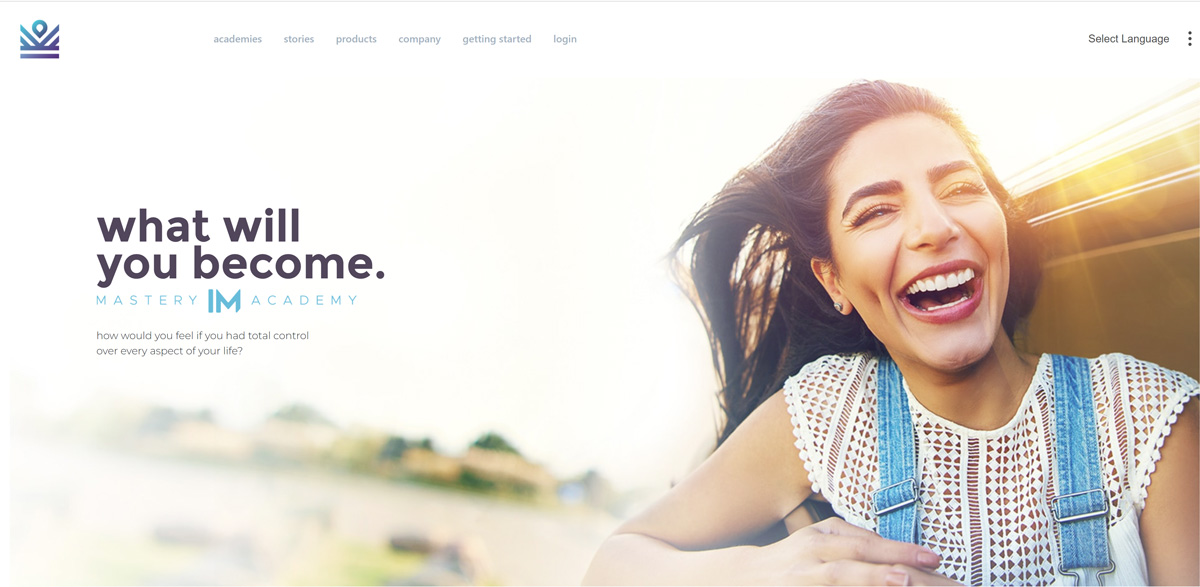 Forex trading is one of the hottest ways to make money right now.
Need Easy Extra $350+/Month For Free?
You've probably heard all about it in your quest to make money from home, especially if you're looking for passive income methods.
Forex trading is the process of trading foreign currency to make a profit.
People tout it like it can make you thousands of dollars in a couple of days, or tens to hundreds of thousands of dollars every year without even needing a job.
Sure, that might be true for some – but can it do the same for you?
One way people make money with forex trading is by selling trading software.
iMarketsLive is a company that offers this type of opportunity for you.
Sell forex trading software and other helpful tools to people who want to be a part of the business and get commissions on your sales.
Think of it like a cross between a multi-level marketing company and a forex trading business.
If forex trading intrigues you and you're looking for a potential opportunity for a work at home business, then read on to learn more about what iMarketsLive offers its members.
What is i Markets Live?
iMarketsLive is a company that focuses on helping people in the forex trading business learn everything there is to know about trading foreign currencies through helpful software and educational programs.
Its website has a TV channel with videos about the market and trading, live education seminars, trading pattern scanners, swipe trades, and other helpful tools.
In addition to providing these tools and videos to its members, it offers a multi-level marketing opportunity for members to make more money by essentially "selling" iMarketsLive and its tools and resources to others who want to get into forex trading.
If you're unfamiliar with multi-level marketing, here's the gist:
You sign up as a member of a company, usually paying a fee to get started. You then have access to the products or materials.
You'll promote the product or service to other people to get them on board with becoming a seller, too.
You make your own commissions from things you sell, plus extra commissions from everything your downline (people who sign up under you) sell.
The higher you move up (when your referrals get their own referrals, for example), the more you can make with the program.
This is why a lot of these multi-level marketing companies are also known as pyramid schemes, because your referral system resembles a pyramid with you at the top and others below you.
Pyramid schemes tend to have a bad connotation, though, because true pyramid schemes don't really make people money from selling products, necessarily, but more for referring a bunch of people.
Need Easy Extra Cash?
Pinecone Research, a leading name in online survey panel honesty, absolutely guarantees $3 cash for every survey you complete!
Take advantage of their time limited New Membership drive and register NOW. Join today: 100% free!


With iMarketsLive, the business opportunity is for you to sell the company's tools and resources that help people learn how to trade foreign currencies accurately for profit.
But, is it really the service itself that brings in the most money, or is it your ability to refer people underneath you?
We'll get to that more in a moment.
iMarketsLive Products
What, exactly, will you be selling as an iMarketsLive representative?
The company has several tools and resources that are included in your basket of products.
They include:
iMarketsLive TV
iMarketsLive TV, also known as IML TV, is the company's video and live video resources to help educate you in the world of forex trading.
Not only do the videos here teach you more about forex training, with lessons from beginner to advanced, but they'll also explain how to use each of the other resources the company offers.
Harmonic Scanner
The Harmonic Scanner is one of iMarketsLive's most loved products.
This program scans forex trading markets constantly, every day and all day, to figure out patterns that could help traders make the right moves.
The scanner can also help predict risks and can tweak its algorithm to cater to your trading needs.
Web Analyzer
The Web Analyzer program works in real-time with live markets to check current trades in forex and cryptocurrency to further help you track what's going on in the forex trading world.
Swipe Trades
Have you ever wanted to copy the trades that you know are successful?
Well, Swipe Trades might be the program to do it.
Swipe Trades lets you get real guidance from forex trading experts to help you avoid risks and make big moves based on real trades that have been successful so that you can earn the biggest profit from your trades.
Swipe Coin
Swipe Coin is a program similar to Swipe Trades, but it focuses on cryptocurrency trades rather than other foreign currencies.
Again, you'll receive guidance from cryptocurrency trading experts to help you make successful trades.
Platinum Package
The Platinum Package includes a mix of IML programs and resources for people who want to save money by bundling them together.
The Platinum Package offers:
Academy resources and IML TV
Harmonic Scanner
Swing trades and night owl sessions with Christopher Terry, the CEO of iMarketsLive
Reportedly, there are some other packages you can purchase that are a bit lower in cost than the Platinum Package, but the official website doesn't talk about them.
How Much Does This All Cost?
iMarketsLive programs and tools are ones you can purchase for a monthly fee.
The catch is that you need to purchase the Platinum Package (or another package, if they do, in fact, exist) in order to add the optional add-ons.
The Platinum Package is offered for a one-time fee of $225 and then a monthly fee of $164.95.
You can then add the Web Analyzer for $21.95 per month, Swipe Trades for $21.95 per month, or Swipe Coin for $49.95 per month.
How Much Can I Make by Becoming a Part of the IML Team?
We've talked about what IML offers its customers and how IML works as a multi-level marketing company.
So, how does this all work together to bring you money?
Basically, you'll be recommending the iMarketsLive packages and additional tools to others to convince them to buy.
Since every package or add-on comes at a monthly cost, you could potentially earn more money every month when your referrals stay signed up in the program.
The actual compensation structure is a bit confusing because the website itself doesn't really explain the different levels of compensation and how referrals factor into your earnings.
Earn Everything… nearly!
Join Opinion Outpost, one of the few faithful and honest survey panels and earn cash and gift cards for your opinion. Stack your points and redeem them: Simple! No hidden fees and completely free!


There is, however, an income disclosure statement on the site that details the low, high, and average earnings of members at each level.
It's hiding way down at the bottom of the page, so it's not easy to find.
The statement shows that the average annual earnings for people at the first level, IBO, in 2018 is just $52.
At the second level, the average annual earnings is $295.
However, move up to the third rank, and the average jumps to $1,376.
The annual earnings for the top rank, Chairman 500, is more than $5 million annually, which proves that there is money to be made here.
But, of course, you can look at the number for how many people were active in that rank for the year, and there's only 1.
Even in the middle ranks that make a decent amount of annual income, there are only between 50 and 102 active people in the program.
Most people hang out in the 1st and 2nd ranks that are also associated with very little income ($3,820 a year, tops, for 2018).
It's safe to say that, yes, there is some money to be made here if you're really serious about your business and have a good network of potential customers.
However, it's not likely that you'll be making a livable income from IML alone.
Is iMarketsLive a Legit or a Scam?
I haven't tried IML myself since I don't have an interest in forex trading.
However, I think it's extremely important to be honest with our readers by letting you know exactly what other people think about the companies we review, especially if we don't personally use them.
I spent several hours reading through iMarketsLive forex trading reviews to understand more about the process and what real members and sellers think of the compensation structure, products, and more.
What I found are lots of glowing reviews with a few iffy ones mixed in.
Upon searching a little deeper, it looks like a lot of the glowing reviews might be fabricated – may be written by people who were paid to do so and don't actually use the system.
The reason I say this is because many of them use the same kind of review structure and even have a similar call-to-action at the end of their reviews about getting in contact with them on Instagram for more information.
You can see what I'm talking about by reading the reviews on TrustPilot, for example.
You can quickly tell what good reviews might be real and what ones are probably fake.
And, there are a good amount of negative reviews there to compare them with.
I don't necessarily think this automatically makes iMarketsLive a scam, though, but it's definitely a little iffy to me.
Some companies might not get a lot of members automatically reviewing their services, so they resort to paying people to review them.
That could be the case here.
Still, it's not a very solid or honest business practice, which makes me question IML's motives a bit.
The company does seem to have several legitimate reviews online, too, that contradict what others say.
Some members do really seem to love its compensation structure and think it's a good business model that's easy to sell to people interested in the forex trading world.
My opinion?
I don't think it's fair to call IML a scam.
It does offer real products and instructional materials that many find helpful in forex trading.
However, the chances of people staying on the monthly program for more than a month or so, I think, is slim to none.
Most people who don't see immediate results will probably quit, and those who do get awesome results will probably quit because they don't feel like they need the learning material anymore.
This could be a legit opportunity for you to make some extra income, but I wouldn't count on it as a long-term consistent strategy.
I've Heard About an iMarketsLive Pyramid Scheme: Is It True?
You may have come across some reviews claiming that IML is just another pyramid or work at home scheme.
I wouldn't say that this is necessarily true because there are actual products that you'll be selling with IML in the form of resources and software.
Yes, you can make more when you get referrals to sign up under you, but it's not totally necessary to earn an income with the company.
IML Forex Trading: Is It Right for You?
I definitely wouldn't count on earning your income solely from iMarketsLive.
The issue with this kind of company is that most people just won't be interested in it.
It could be really challenging for you to find an audience to market to if you don't already know a bunch of people who are interested in forex trading.
And, since the monthly costs are pricey, it can be even more difficult to get people to stick around so that you can continue to earn commissions on their subscriptions.
Although it does seem like a legit company, IML requires the right types of sellers to have success selling the company's products.
Have you worked with IML? What was your experience like? Have you ever tried its resources? Let us know your thoughts in the comments below!
Related Posts:
Earn Everything… nearly!
Join Ipsos iSay, one of the few Faithful and Honest survey panels and earn prizes, gift cards and donations. Stack your points and redeem them: Simple! No hidden fees and completely free!