Motor Club of America Review: Is MCA a Legit Business Opportunity?
Updated on: by anvitalis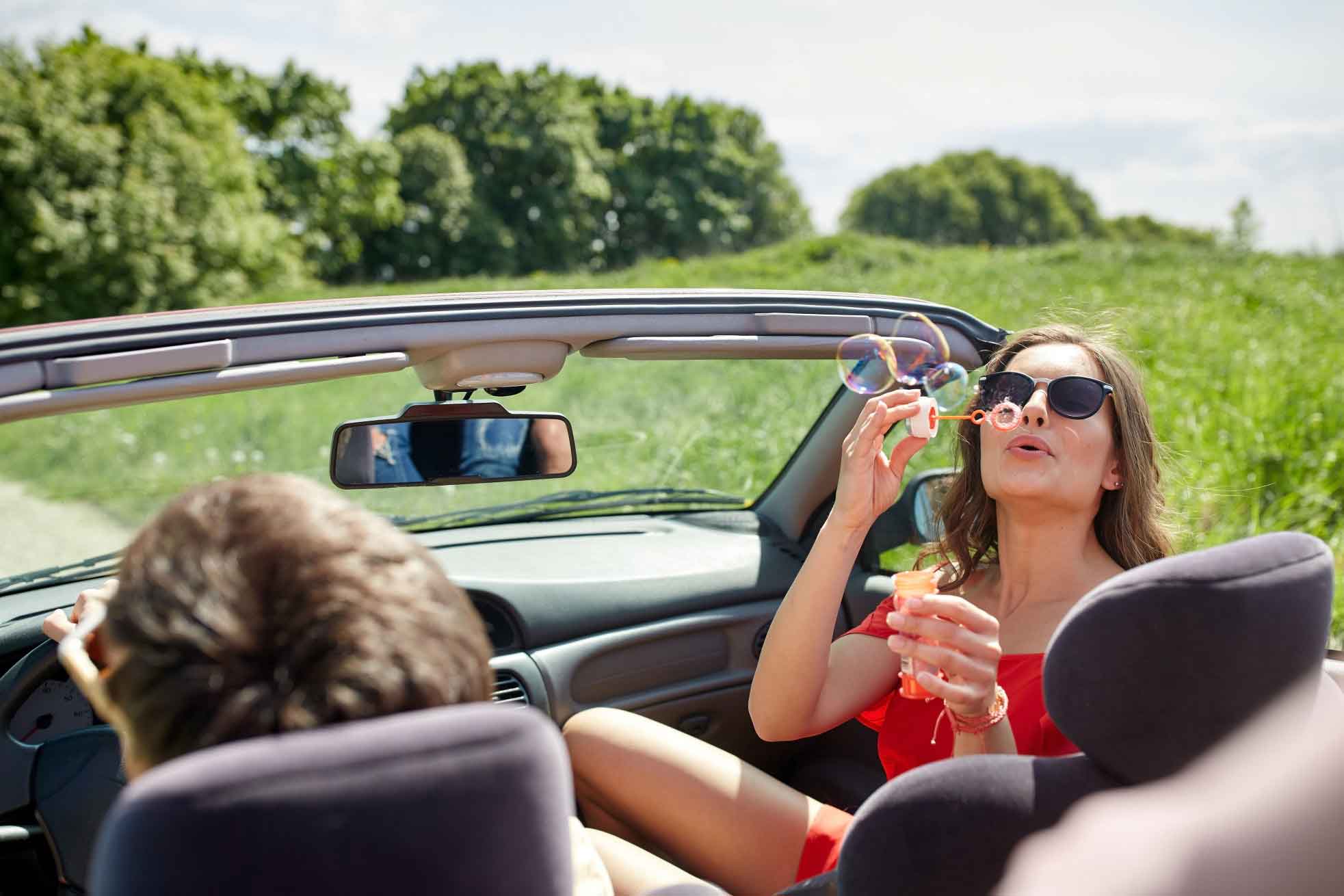 There are many things you can sell online and a lot of ways to be successful.
Need Easy Extra $350+/Month For Free?
Sometimes, a company is all set up and ready to make you money, leaving you with an income stream without the hassle of building a business and dealing with all the business-y stuff behind the scenes.
Direct sales companies have become very popular for this reason.
Technically, you build your own business within the company, but the company itself is responsible for its products, services, marketing, etc., which makes your job a little easier.
One such company is Motor Club of America, a company that probably doesn't need to market itself much because it's so well-known in the U.S.
After all, it's been around for almost 100 years now.
Motor Club of America also has a business opportunity for people to join in with the company and help to sell its helpful services.
So, how does it work?
Read on to find out.
What is Motor Club of America?
Motor Club of America is a roadside assistance program that started in 1926, making it a thing way before the internet and working online was ever a thing.
But the company that was once an offline market has now transformed into a whole new way of selling services and helping people earn money without a traditional job.
Motor Club of America, also known as MCA, offers roadside assistance services to drivers to help them in case of emergencies on the road – somewhat like AAA.
The company is a child company of TVC Marketing, which also owns TVC Pro-Driver, which is kind of like an MCA for truck drivers.
There are two plans the company offers with different monthly prices.
The first is $9.95 per month and it includes:
24/7 unlimited roadside assistance with flat tire changes, emergency towing, and more
Legal defense, up to $2,000, for an attorney to help with any legal issues related to your driving
Car rental coverage if yours is damaged in an accident
Some medical coverage for accident-related injuries
An accidental death benefit should you die from your injuries
Worldwide travel assistance when you have an emergency outside of your home country
The higher plan is $19.95 per month and includes everything listed above plus additional accident coverage, towing up to 100 miles, and towing coverage for trailers, RVs, and other non-traditional vehicles.
Need Easy Extra Cash?
Pinecone Research, a leading name in online survey panel honesty, absolutely guarantees $3 cash for every survey you complete!
Take advantage of their time limited New Membership drive and register NOW. Join today: 100% free!


To help sell their plans, MCA relies on people like you who enjoy talking to others and making sales – and want a way to work from home.
Who is This Rodney Walker Guy?
If you've been researching MCA, you've probably come across a guy named Rodney Keith Walker.
Why does he keep popping up here?
Reportedly, he's one of MCA's top earners as an independent sales associate.
I've read reports that he makes seven figures with the company alone.
If you're somewhat knowledgeable about these direct selling businesses, you know how nearly impossible that is to do.
But let's give Rodney the benefit of the doubt.
He does have a YouTube channel where he talks about the company and how life-changing it's been for him.
He also has other social media accounts and a big online presence, so I don't have reason to believe that he's not real.
But, is what he's preaching real?
Take a look at his YouTube channel and you'll see a lot of praise for his company – and a lot of the videos are set up exactly like videos you'd expect from a scam company.
They have clickbait-ey headlines and are overly pushing the company as a be-all-end-all for people who want to work from home.
Let's face it: These types of companies won't typically pay you a full-time income.
Sure, it can happen.
Some people have a lot of success with them (like Rodney, supposedly).
But it's not the norm.
So, my point in bringing up Rodney is that, even if you enjoy listening to him and following along, you shouldn't automatically think that you can have the same life with MCA that he does.
All About MCA Work from Home Jobs
Now that you've been introduced to the MCA brand, let's talk more about the selling opportunity that makes you money.
Who Can Join?
Currently, only people in the United States can sell with TVC Marketing.
It goes without saying that you should have some selling abilities, since that's mostly what you'll be doing.
It can help you to have a solid network of people you can start selling to who may be interested in the product, but you can also build you network as you go along.
But you have to feel comfortable meeting and talking with new people to make this business work for you.
You do not have to pay anything to enroll as a sales representative for TVC Marketing, contrary to what you might see floating around on the web.
The company does suggest that you purchase a plan for yourself only because it will help you understand the coverage and be able to talk about it better to people you sell to.
But this is NOT necessary.
So, unlike other companies you can join that work similarly, there are no startup costs to work with MCA.
You can register online by filling out a simple form.
Once enrolled, you'll get a bunch of helpful tools to get your business started, which you can use for selling both MCA and TVC Pro-Driver plans, like:
Access to a support hotline
A free website for sales and information
Back office analytics and controls
Free online training
Landing pages to inform customers
Other helpful marketing tools and team-building tools
What Will I Do?
When you enroll with TVC Marketing as an Active Associate, you'll become eligible to sell both Motor Club of America and TVC Pro Driver plans.
Earn Everything… nearly!
Join Opinion Outpost, one of the few faithful and honest survey panels and earn cash and gift cards for your opinion. Stack your points and redeem them: Simple! No hidden fees and completely free!


Your job is to sell these plans to new members.
When you first sign up with the company, you'll be considered a new associate for your first three months.
As long as you keep making sales every three months and keep at least one active membership enrolled, then you'll remain an "Active" Associate and can continue getting paid.
So, for your first new associate period, you can automatically qualify for the commissions you've earned, but after that, you'll need to work to stay active in the program.
How Do I Get Paid?
There are several forms of commission that TVC Marketing offers its associates, but the whole thing is a little confusing, so I'll try my best to explain.
When you get someone to enroll on an auto-payment plan, you'll receive $35 advance commission.
If a person signs up with a gift card or some other form of payment that can't be re-charged monthly for their services, you'll get an as-earned commission, which is reportedly about $9.
If a customer decides to cancel their subscription to the service, you'll get a chargeback to your account, which is basically your advance commission minus any earned commission you've received for that member.
If someone wants a full refund, you'll get the full commission taken from your pay.
In addition to making sales to your customers who want to buy an MCA or TVC Pro-Driver plan, you can recruit others to your team to earn more.
As far as I can tell, you don't necessarily earn a commission when someone else comes to your team.
But the bigger your team, the more sales power your whole team has, which can boost your commissions.
Make sense?
There are several bonuses available that can be easier to earn if you have a large team signed up underneath you because you can qualify for higher titles with big teams.
As for actually getting paid, MCA will pay you weekly for everything you earned the previous week.
The company's weeks run from Sunday through Saturday, and everything you earn from the previous week will get added up by Wednesday the following week and paid on Friday.
However, you need at least $10 earned to get paid with a check or direct deposit.
Motor Club of America Review: Is It Legit or a Scam?
I did a lot of research on MCA and TVC Marketing because – honestly – the website is very confusing and, I feel, leaves a lot of information out.
I also like to see what real people think of MCA and its opportunity rather than just relying on information from the company and people like Rodney, who could very well just be getting paid to promote it.
Let's start with the BBB.
MCA is accredited with the BBB and has an A+ rating at the time of my writing.
That's a plus!
Customers also give the company an almost 4-star review, on average.
Most of these reviews are about the company's services itself, though, rather than its business opportunity.
Still, seeing that people do have a lot of good experiences with the company's roadside assistance services is definitely a good thing.
There are a few negative comments about people not getting what they have coverage for, but you can read through MCA's responses that clarify each situation (I love when companies defend themselves respectfully!).
I also browsed through tons of reviews about MCA to get an idea of what others who have actually worked with the company to sell plans have thought about it (based on reviews 2019).
Here are some of the more common praises and complaints I've seen:
Pro: Decent Services
Some reps do decide to purchase an MCA membership because they like the coverage and services they get.
It's clear from just the BBB reviews that there are a lot of customers, too, who love the services they get.
It's good to know that MCA provides a valuable service for people who need some extra coverage for roadside assistance that they might not get from their insurance companies.
When you have a good product to sell, it makes your job as an associate much easier.
Con: Chargebacks are a Nuisance
I tried to explain as best as I could about chargebacks you can get as an associate, but I know the whole thing is a bit confusing.
So, put simply: You can get some of your commissions taken away if the account you signed up asks for a refund or cancels their auto-renewal.
That's unfair to you, the associate who sold them their membership.
Either way, you made a sale and you should get what you're owed in commissions rather than having to worry about them being taken away.
This is a common complaint about the company from associates and I can completely understand why.
Pro: Helpful Training Tools
I see a lot of praise for MCA's training tools and videos that help associates learn how to sell its products effectively.
Reportedly, in addition to the online tools you get when you enroll, you'll also have access to the company's live video trainings to keep moving you along.
And, the support team for associates seems to be very helpful when questions arise.
Con: Scammy Reps
People who have sold MCA services have noted that they don't like how other representatives do business (kind of like how Rodney operates).
By being flashy and overly salesy, they come across as scam artists, which definitely doesn't look good for the company.
When even other reps are complaining about this, you know it's a big problem that's affecting their sales, too.
Final Thoughts About MCA
MCA is a company that's been around for so long, it's nearly impossible to call it a scam.
I do think it's a legit company with a legitimate opportunity that just won't be for everyone.
I don't love how some associates convince people to buy from them or enroll on their team with weird, scammy business tactics, but unfortunately, this happens with a lot of these direct sales businesses.
The good news is that MCA is free to join, so you really have nothing to lose by trying it out.
If you decide to give it a go, be sure to come back here in a couple of months and let us know how it worked for you.
Good luck!
Related Posts:
Earn Everything… nearly!
Join Ipsos iSay, one of the few Faithful and Honest survey panels and earn prizes, gift cards and donations. Stack your points and redeem them: Simple! No hidden fees and completely free!