Top 20 Same-Day Pay Jobs in 2023
Updated on: by Amy Kennedy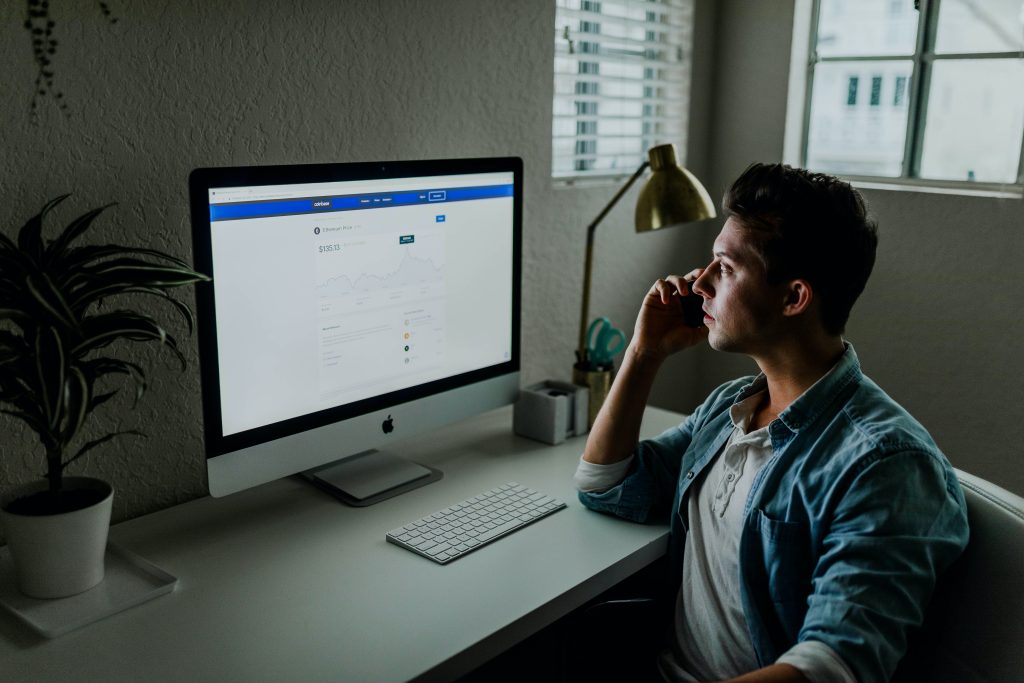 In an era where instant gratification is the norm, the allure of same day pay jobs is more potent than ever.
Need Easy Extra $350+/Month For Free?
These positions, which offer the possibility of getting paid immediately after completing a day's work, are growing in popularity.
This blog post will introduce you to the world of same day pay jobs, their advantages, and how they work. Plus, we'll reveal companies that offer such jobs to help you start your journey.
What are Same Day Pay Jobs?
Same day pay jobs, as the name suggests, are types of employment where the employee gets paid the same day they finish their work.
This is a stark contrast to traditional jobs where employees have to wait for a weekly, biweekly, or even monthly paycheck.
Same day pay jobs can be a boon for those who need immediate income to meet urgent expenses, people living paycheck to paycheck, or individuals seeking financial stability.
It is also a great option for freelancers and gig workers who want to maintain a steady cash flow.
The Advantages of Same Day Pay Jobs
Here's why same day pay jobs are becoming increasingly popular:
Immediate Access to Earned Wages
In traditional job settings, you often have to wait for a specific pay date to receive your money.
However, with same day pay jobs, you're able to access your hard-earned wages almost immediately.
This accessibility can prove vital in cases of financial emergencies, such as unexpected medical expenses or car repairs.
It also enables you to fulfill your daily financial obligations without resorting to loans or credit, thus avoiding potential debt or interest charges.
Financial Stability
Same day pay jobs can significantly contribute to your financial stability.
Since you receive your payment daily, you can maintain a consistent cash flow, which allows for better budgeting and financial planning.
This reliable income stream can reduce financial stress and grant you peace of mind, knowing that you have a steady flow of funds to meet your expenses.
Flexibility
One of the defining features of most same day pay jobs is their flexibility.
Need Easy Extra Cash?
Pinecone Research, a leading name in online survey panel honesty, absolutely guarantees $3 cash for every survey you complete!
Take advantage of their time limited New Membership drive and register NOW. Join today: 100% free!


You're often allowed to choose your own working hours, making it an excellent choice for those who need a work-life balance or have other responsibilities such as studies, child care, or another job.
This flexibility lets you earn money on your own terms and schedule, freeing you from the rigid schedules of traditional 9-to-5 jobs.
Boosts Savings
With the daily payment system, you can contribute to your savings account consistently.
Instead of waiting for a lump sum at the end of the month, you can deposit small amounts daily, allowing your savings to grow steadily.
This regular habit can also encourage financial discipline and improve your overall saving habits.
Eases Bill Payments
Many bills and expenses come at different times of the month, and waiting for a monthly paycheck may lead to late payments or even penalties.
However, with a same day pay job, you can comfortably meet these obligations as and when they occur, avoiding any potential late fees or damage to your credit score.
Opportunity to Earn More
With same day pay jobs, particularly gig jobs or freelancing, there's often no limit to how much you can work or earn in a day.
If you have more time or need extra income, you can simply choose to work more.
This opportunity to directly increase your earnings based on your work is a unique advantage not found in salaried jobs with fixed incomes.
How Do Same Day Pay Jobs Work?
The operating principle behind same day pay jobs is fairly straightforward – the ability to get paid for the work completed on the same day.
However, the specific process may vary based on the job nature, the company's policies, and the payment platform used.
Here's a more detailed look at how same day pay jobs typically work:
Job Completion
The first step in a same day pay job is, of course, completing the job itself.
This could involve various tasks depending on the nature of the work.
For instance, it could be delivering a package (as in the case of delivery drivers), completing a ride (for ride-sharing services), finishing a gig (for freelancers), or even completing a shift (for shift workers in certain industries).
Submission and Verification
After completing the job, you usually need to submit or confirm the job completion through a company's platform or app.
This step is crucial as it triggers the payment process. In some cases, there might be a verification process involved, especially if the job requires quality checks.
However, for many gig economy jobs like delivery or ride-sharing services, the verification is often automated and happens in real time.
Request for Payment
Once your work is submitted and verified, you'll typically have to request your payment.
Some companies may automate this process, initiating payment as soon as the job is completed.
Others, however, may require you to manually request payment, which you can do through the company's platform.
Payment Processing
Payment processing involves transferring the money from the company's account to yours.
The speed of this process can depend on the payment method used. Some companies offer instant transfers to your bank account or through payment apps.
Others might use payroll cards, which are prepaid cards loaded with your earned wages.
In most cases, you will receive the payment within a few hours of requesting it, although it can sometimes take longer depending on the company and the payment method.
Continuous Earning Opportunity
An added benefit of same day pay jobs is the opportunity for continuous earning.
Once you've completed one job and received payment, you can immediately move on to the next job.
This cycle can be repeated as many times as you want (or as many jobs as are available), allowing you to maximize your earning potential based on your availability and willingness to work.
Earn Everything… nearly!
Join Opinion Outpost, one of the few faithful and honest survey panels and earn cash and gift cards for your opinion. Stack your points and redeem them: Simple! No hidden fees and completely free!


Companies That Pay Daily for Your Work
Uber is a popular ridesharing service that operates globally, offering anyone with a car the opportunity to become a driver and earn money.
As a driver with Uber, you're essentially running your own business, choosing when and where to drive.
You have the potential to cash out your earnings up to five times a day through their Instant Pay feature.
This feature connects to your debit card, allowing you to transfer your earnings whenever you want, providing a great flexibility to deal with urgent financial needs.
Lyft is another well-known ridesharing platform that competes with Uber in many markets.
They provide a similar business model, allowing drivers to work on their own schedules.
With their Express Pay feature, drivers who have earned at least $5 can withdraw their earnings instantly.
The freedom to access your money immediately can help manage unexpected expenses or immediate financial needs.
Instacart is a grocery delivery service that hires independent contractors as personal shoppers.
As an Instacart shopper, you are tasked with shopping for and delivering groceries to customers' doors.
While Instacart pays its personal shoppers weekly, they also have the option to cash out their earnings every day through the Instant Cashout feature.
This feature can be helpful for shoppers who need quick cash or want to maintain a steady cash flow.
Postmates, a delivery service recently acquired by Uber, offers a variety of delivery jobs. From food to retail goods, Postmates delivers almost anything.
As a Postmates delivery driver, you have the ability to work on your own schedule, making it a great option for students, part-time workers, or anyone looking for a flexible work schedule.
The company allows its delivery drivers to cash out instantly after each delivery through their Instant Deposit feature, providing a reliable source of daily income.
DoorDash is a food delivery service that operates in numerous cities across the world.
As a Dasher, you pick up orders from restaurants and deliver them to customers.
One of the key features of DoorDash is its Fast Pay option. Dashers can opt for this feature to get paid daily for a small fee.
This immediate access to earned wages makes DoorDash a convenient choice for those seeking same day pay jobs.
Amazon Flex is a delivery program that hires independent contractors to deliver packages.
As a driver for Amazon Flex, you have the flexibility to choose your delivery blocks (time periods when you want to work), and the earnings are directly related to the time and effort you put in.
Drivers usually get paid twice a week, but in some instances, they can opt for instant payment after completing a delivery block, making it an excellent same day pay job opportunity.
Gigwalk is a mobile workforce platform that connects businesses with gig workers for temporary job opportunities, known as 'gigs.'
Gigs can range from quick tasks like taking pictures of products in stores to more comprehensive assignments like testing mobile apps.
The platform pays its gigwalkers via PayPal usually within a few hours of task completion, providing a convenient way to earn money on demand.
TaskRabbit is a service platform that connects clients with 'Taskers' willing to do various tasks, from assembling furniture to running errands.
As a Tasker, you set your rates and work schedule, providing great flexibility.
After a task is completed, Taskers can invoice clients immediately, and the payment typically shows up in their account within 24 hours, making it nearly a same day pay job.
Fiverr is a global online marketplace for freelance services, ranging from writing and graphic design to programming and digital marketing.
As a freelancer on Fiverr, you set your gig rates and work on projects that match your skills and interests.
While freelancers can typically withdraw their earnings 14 days after an order is marked as complete, the Fiverr Revenue Card allows users to get paid within 2 days, providing quicker access to your earnings.
Upwork is one of the largest freelancing platforms that connects businesses with freelancers from around the world.
On Upwork, freelancers can find jobs ranging from writing and graphic design to software development and marketing.
Upwork allows freelancers to withdraw funds as soon as they are available, with processing times typically within one day, making it a suitable platform for those looking for same day pay freelance jobs.
Field Agent is an app that pays users for completing small tasks such as verifying product display in stores or reviewing in-store promotions.
The tasks usually take a few minutes and can be a great way to earn some extra cash during your free time.
The company pays its agents via PayPal, and payments are typically processed within 48 hours, making it a near same day pay job.
Wonolo is an on-demand staffing platform that connects businesses with temporary workers across various fields like warehousing, delivery, and merchandising.
As a Wonolo worker, you can choose jobs that fit your schedule, skills, and interests.
The platform typically pays its workers the day after a job is successfully completed, providing a consistent income stream.
Handy is a platform that connects individuals with local professionals for household services like cleaning, handyman tasks, and furniture assembly.
As a pro on Handy, you get to choose your own schedule and take on jobs that match your skills.
Professionals on Handy are paid for each job completed, with payments deposited directly into their bank accounts within a few days.
Rover is a pet service marketplace that connects pet owners with pet sitters and dog walkers in their area. As a pet sitter or dog walker with Rover, you set your own rates and work schedule.
Rover pays its service providers two days after completing a service, making it a nearly same day pay job, especially for pet lovers.
Shipt is a membership-based grocery marketplace that offers delivery services from local stores.
As a Shipt Shopper, you shop for and deliver groceries to members' doors.
Shoppers are paid per order and receive payments every week.
However, Shipt has introduced a feature called Shipt Instant Pay in select cities that allows shoppers to access their earnings within minutes of order completion.
Freelancer is a global freelancing and crowdsourcing marketplace that allows businesses to post jobs that freelancers can bid to complete.
Freelancers can find work in various fields such as software development, writing, data entry, and design.
Freelancer releases payments within 24 hours after the employer marks the project as complete, providing nearly same day pay.
RapidWorkers is a crowdsource service where you can hire people to complete small tasks such as liking a video on YouTube, writing a small article, or following someone on social media.
As a worker, you get paid upon task completion, and withdrawals can be requested when your balance reaches $8. Payments are processed via PayPal within a day or two.
UserTesting is a platform that pays users for providing feedback on websites and apps.
As a tester, you'll use a website or app and then provide a commentary on your experience.
Each test takes around 20 minutes, and testers receive $10 per test via PayPal, typically within seven days.
Clickworker is a micro-task platform that offers a variety of tasks such as data categorization, web research, and testing apps.
As a Clickworker, you choose the tasks that you want to complete, offering great flexibility.
Payments for tasks are credited to your account weekly or monthly, and you can request a payout to your PayPal account at any time.
PeoplePerHour is a freelance marketplace where businesses can hire freelancers for various tasks.
Whether you're a programmer, a writer, a designer, or a digital marketer, you can find work on PeoplePerHour.
The platform allows freelancers to withdraw funds as soon as they are available, with processing times typically within one day, offering a viable same day pay job option.
How to Choose the Best Same Day Pay Job for You
When deciding on a same day pay job, consider the following factors:
Your Skills and Interests
Consider the type of work you're competent in and genuinely interested in.
Same day pay jobs span various industries and roles, from delivery services and rideshare driving to freelance writing and web design.
Choosing jobs that align with your skills and interests can make the work more enjoyable and increase your chances of sticking with it.
For instance, if you're a skilled writer, platforms like Fiverr and Upwork offer opportunities to earn money from freelance writing jobs.
Company Reputation
Before you start working with a company, take some time to research its reputation.
Read reviews from other workers, check its rating on websites like Glassdoor, and look for any red flags regarding payment issues.
Companies with positive feedback and high ratings are more likely to provide a reliable source of income.
Pay Rate
While the prospect of getting paid daily is attractive, it's important to ensure the pay rate justifies your time and effort.
Consider how much you can potentially earn in a day, and weigh this against factors such as the cost of commuting, the level of effort required, and the time spent working.
Job Flexibility
Flexibility is a key advantage of same day pay jobs, especially for those balancing multiple commitments.
Some jobs offer the freedom to choose when and where you work.
For instance, ridesharing platforms like Uber and Lyft, or delivery services like DoorDash and Postmates, allow you to work on your own schedule.
This flexibility can be particularly beneficial for students, parents, or anyone seeking a side income.
Payment Method
Consider the method by which you'll receive payment.
Many same day pay jobs use digital payment methods, such as direct deposit to a bank account, PayPal, or payment via a specific app.
Ensure that the payment method used by the company is convenient for you and that you have the necessary accounts or apps set up to receive payments.
Potential for Growth
Even if a job offers same day pay, consider whether it provides room for growth.
Opportunities to learn new skills, take on greater responsibilities, or earn more over time can make a job more appealing in the long run.
For example, if you're a graphic designer on Fiverr or Upwork, you might start with smaller, lower-paying projects, but as you build your reputation and portfolio, you can attract higher-paying clients.
Conclusion
Same day pay jobs offer a practical solution for those seeking immediate income.
With the growing gig economy and the increasing demand for flexible work arrangements, more and more companies are offering these kinds of jobs.
However, while this article has provided an in-depth look at same day pay jobs and companies that offer them, always do your due diligence before committing to a job or company.
Happy job hunting!
Related Posts:
Earn Everything… nearly!
Join Ipsos iSay, one of the few Faithful and Honest survey panels and earn prizes, gift cards and donations. Stack your points and redeem them: Simple! No hidden fees and completely free!