Save Money Every Month Watching TV Without Cable!
Updated on: by Amy Kennedy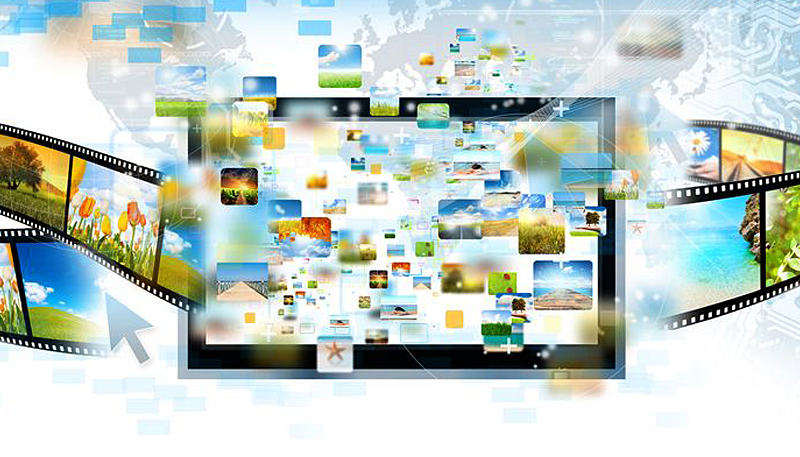 Cable can be an expensive monthly bill.
Need Easy Extra $350+/Month For Free?
According to a 2016 report by the Federal Communications Commission, the average monthly bill for expanded basic cable runs between $67.85 and $70.31.
That's not even considering premium rates and additional cable boxes, which can easily run your bill into the hundreds.
And most of the time, you pay for dozens of channels that you never even watch.
Wouldn't you rather pay less each month for channels you'll actually use?
You might hear about a lot of people "cutting the cable" on their monthly cable bill for that reason.
I'm one of those people who decided to do it over a year ago and never looked back.
Why? Because I discovered that it wasn't a bill I necessarily needed to be spending so much money on.
I found other ways to access my favorite channels, TV shows, and movies for free – legally – or at much lower costs than my cable bill every month.
I'm sharing what I've learned about alternative ways to watch TV that can help save you hundreds each year on cable!
How to Watch TV Without Cable
Your main options for watching tv without cable are using an antenna and streaming TV shows and movies online.
Use an Antenna
You know the "rabbit ears" you used to have coming from your television?
Once upon a time, that was the only way for TVs to get channels. Now, of course, there's cable and satellite.
But, antennas are much different than they used to be and can still get you local channels, depending on where you live.
Some rural areas may still experience trouble getting a good signal.
Fortunately, if you live in the United States, you can check the FCC's website to find out the channels you may have access to.
Need Easy Extra Cash?
Pinecone Research, a leading name in online survey panel honesty, absolutely guarantees $3 cash for every survey you complete!
Take advantage of their time limited New Membership drive and register NOW. Join today: 100% free!


Plug in your zip code and you'll see available channels and their signal strength for your area.
The key is to purchase an HD antenna, which can run anywhere from about $10 to $80.
Many retailers sell them online, like Amazon and Best Buy, and you can also find used ones on eBay for discounted prices.
You can also find them at local electronics stores and mass retailers, like Walmart.
Make sure you understand the difference between outdoor and indoor antennas before you buy one, though.
An indoor antenna, as the name suggests, stays inside your home and is usually less of a hassle to install.
An outdoor antenna may give you access to more channels but can require a more involved process to install.
You may even need a professional to help you.
The good part about this method is that your only cost involved is the cost of the antenna.
There is no monthly fee after that!
So, if you live in an area with good signals, this is a great way to watch TV for no monthly cost at all.
Stream Channels Online
You can even watch local channels online for free or much cheaper than with cable!
First, check out some of your favorite channels to see if they offer streaming services.
You can check the channel's website for this information.
Some that offer free streaming of some of their shows include ABC, Fox, CBS, Food Network, NBC, and The CW.
You don't have to create an account or sign in to watch some of their pre-recorded shows.
To gain full access to all of the shows, some channels will require you to register and input your cable account information, or subscribe to the channel's monthly service.
CBS, for example, has CBS All Access, which is a monthly subscription service that costs $5.99, or $9.99 to watch commercial-free.
This gives you access to live streaming or online streaming of pre-recorded shows.
And, it's still much cheaper than a huge cable bill!
For more channels that offer at least some of their content for free, you can check out Kill the Cable Bill's listings.
Use a Streaming Device
Streaming devices, like the Apple TV and Roku, are quickly becoming the most popular way to get favorite TV shows and movies without paying for cable.
This is my favorite way to watch TV without cable.
I personally use a Roku for both TVs in my home.
This handy, small device makes it possible to watch tons of stuff completely for free!
Basically, it's like a smart TV in a handy little device.
It comes preloaded with tons of apps and there are several other free ones you can download.
You'll have access to PBS Kids, CBS News, Crackle, and more, all for free.
You can also watch your paid subscription apps, like Netflix, Hulu, or Sling TV, on these devices.
Earn Everything… nearly!
Join Opinion Outpost, one of the few faithful and honest survey panels and earn cash and gift cards for your opinion. Stack your points and redeem them: Simple! No hidden fees and completely free!


Even if you pay for a few of these subscriptions each month, you can save tons of money compared to a cable bill.
The combined cost of basic subscriptions to Netflix, Hulu, and Sling TV, for example, is less than $40 per month.
And, if you have an Amazon Prime subscription, you even get access to free movies and videos through Amazon Video.
Make sure you take advantage of it, because this benefit comes absolutely free with your subscription!
Roku and other streaming devices even include apps for Amazon video.
This convenient way to watch TV can give you access to way more channels than you'd get from cable at a fraction of the cost.
The best part? The most inexpensive Roku only costs about $30!
Use Your Laptop to Stream
If you don't have a Smart TV that can connect to the internet via a browser or apps, you can use your laptop to stream shows and movies to your TV.
A HDMI cable can connect your laptop to your TV as long as your TV has a HDMI port, which most TVs made within the last several years have.
You can purchase one of these cables on Amazon for less than $10.
Whatever you want to watch, get it running on your laptop.
If you use Hulu or Netflix, for example, pull the app up on your laptop and find the show or movie you want to watch.
You can do this with YouTube or streaming channels, too.
Plug your HDMI cable into your laptop and the other end into your TV and your TV will show your laptop screen.
Other Popular Streaming Services
Here are a few more options for popular streaming services for you to customize your TV and movie watching experience.
Feeln
Feeln is a Hallmark channel that offers movies and TV shows that inspire and touch the heart.
Unlike many other channels and streaming apps, this one is commercial-free! And, it only costs $2.99 per month, so it's a good option for some extra shows without a lot of extra cost each month.
Feeln is available on a wide range of devices, including the Roku, Apple TV, Samsung TV, and more.
HBO Now
If you're missing the HBO movies and shows you used to get in your huge cable package, fear not.
HBO Now gives you access to your favorites, commercial free.
You can even sign up for a free trial for a full 30 days!
It's $14.99 per month, which is costlier than some, but college students are eligible for a discount, bringing the cost to $9.99 per month.
SlingTV Sports Package
I mentioned SlingTV earlier, but I also wanted to mention that it's a great option for those who like to watch sports on TV.
SlingTV is known as "A la carte TV", meaning that you can pay a fee for its basic service and then customize your plan according to your watching needs.
One of its add-on packages includes a sports packages that gives you access to favorites like ESPN, ESPN News, ESPN 2, and SEC Network.
You'll be able to watch live sports and pre-recorded broadcasts and games with this package, depending on availability by channel.
We all know sports packages can be some of the most expensive add-ons for cable subscriptions, and SlingTV offers a much lower cost for all your sports favorites.
With the basic SlingTV subscription and additional sports package, you can pay less than $30 per month!
A Note About Internet Speed
If you're going to stream online instead of using cable, it's important to have an internet speed that can handle your usage without costing you more money than it's worth.
After all, you're cutting the cord to save money, so you don't want to add a lot of cost to your internet bill!
The problem is that if you don't have a high enough internet speed, your streaming videos will buffer often and you may have to watch TV or movies in a lower definition to avoid buffering.
Here are a few recommendations for minimum internet speed for different video quality streaming, based on the recommended minimums for streaming services like Netflix and Hulu:
Standard definition: 2 Mb/s
High definition 720p: 4 Mb/s
High definition 1080p: 5 Mb/s
4K streaming: 15 Mb/s
Conclusion: Save Money on Your TV Costs Every Month
It's totally possible to cut the cord and save money on your cable bill!
Once I did it, I've never looked back or missed my cable subscription.
I watch everything I used to watch and don't spend money for things I don't want.
And, my bill for TV basically got cut in half.
Do a little bit of research before cutting off your cable bill to see what's best for you.
Not everyone can benefit from an antenna, but most people can conveniently stream video through the internet.
Of course, your internet provider's prices may also influence your savings if you have to upgrade your speed, so keep that in mind.
Have you said "goodbye" to cable? Let us know in a comment how you watch TV and movies. Let us know if there are other awesome ways that we didn't mention that save you money each month!
Related Posts:
Earn Everything… nearly!
Join Ipsos iSay, one of the few Faithful and Honest survey panels and earn prizes, gift cards and donations. Stack your points and redeem them: Simple! No hidden fees and completely free!