Sedgwick CMS- BEST benefits I have seen! (Phone Job)
Updated on: by Amy Kennedy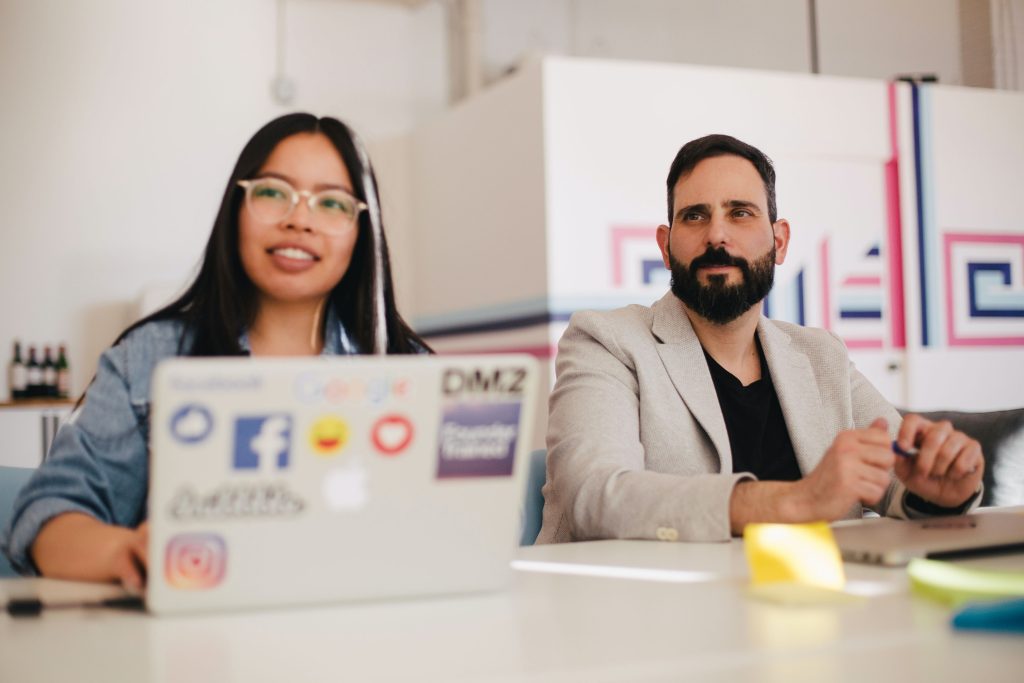 What Is Sedgwick CMS?
Sedgwick offers Claims Managements Services (CMS) for their clients. Their agents are responsible for a variety of duties all in part to assist with filing claims for their customers. Sedgwick is a growing company and is well known for being one of the best places to work. They offer an extremely healthy benefits package (including insurance on day one!) and have received many awards, including an Employers Choice Award!
What Is it Like Working For Sedgwick?
Sedgwick Customer Service agents handle filing claims through a variety of tasks. There are several job types but majority, if not all, of the home based positions are phone related (see the benefits section and learn how Sedgwick pays for your phone/internet expenses). There is a two week training course that is offered remotely for the work at home agents. Many employees do claim that they feel lost and confused when first beginning their career at Sedgwick but quickly adapt and settle in.
Do They Higher as Employee or Independent Contractor?
Sedgwick CMS hires Employee based instead of Independent Contractors. This is great for anyone who needs more stability and would like their taxes withheld from their check and not run as high of a risk of owing big next April!
What Is The Pay Like?
While I am still waiting for a confirmation on the pay at Sedgwick, I have discovered the pay is above $10/hour. When I do learn of the exact range I will be sure to update this. I have read from many people that the pay is excellent but I believe a disclosure must be preventing people from posting it on any open forums.
What Are The Benefits?
Sedgewick offers some of the best benefits I have seen in a home based company!
Their health insurance plans begins on day ONE of employment!!! I don't even see that in regular brick and mortar companies very often! And it includes Medical, Dental and Vision! Others claim the employee cost is extremely reasonable and the deductible is low. Sedgwick also offers PAID time off, short term and long term disability, 401k with employer matching a percentage!, life insurance and educational assistance.
In addition to these great benefits Sedgewick even reimburses you up to $75 a month for your phone and internet expenses! Someone in a work at home forum claims Sedgwick also provides you with a computer, monitor, keyboard, mouse and phone. But I was not able to confirm that from the Sedgwick site.
What Are The Requirements?
The Customer Service position with Sedgwick requires a high school degree or GED and one year of either customer service OR clerical work.
Sedgwick is also looking for someone who can represent Sedgwick well with excellent communication and customer service skills.
How Flexible is Sedgwick's Scheduling?
Not very flexible. When you apply you are applying for a certain schedule. My understanding is that if you would like to change your schedule you can "bid" for a new one when they open up the opportunity about every six months or so. One downside to being an employee versus an independent contractor is that you lose a lot of your control over when you will work or how many hours to put in. But on the plus side, you have a set schedule and you know and can depend and rely on a certain number of hours every week.
What Do Others Say About Working For Sedgwick?
Glassdoor
has several reviews of what it is like working as an employee for Sedgwick. Keep in mind many of the reviews are from people working in their physical locations (not working from home)
Pros and Cons of Sedgwick CMS
Pros:
Professional Opportunities: Sedgwick CMS is a global company with a wide range of clients, which can provide employees with diverse and valuable professional opportunities.
Industry Expertise: Sedgwick CMS specializes in claims management, and working for such a company can help you develop a strong understanding of the insurance industry and claims processes.
Training and Development: Sedgwick CMS typically invests in training and development programs to enhance the skills and knowledge of their employees.
Global Presence: Sedgwick CMS operates in multiple countries, which can provide opportunities for international work experiences and exposure to different markets.
Networking: Working at Sedgwick CMS can allow you to network with professionals in the insurance and claims management fields, potentially opening doors for future career growth.
Cons:
High Workload: Claims management can be a demanding field, and working for Sedgwick CMS may involve handling a large volume of claims or working under tight deadlines.
Stressful Situations: Dealing with insurance claims often involves complex and sensitive situations, which can be stressful for employees, especially when interacting with claimants who may be facing challenging circumstances.
Limited Autonomy: Depending on the specific role, employees at Sedgwick CMS may have limited autonomy as their work is governed by established processes and protocols.
Compliance and Regulatory Challenges: Claims management is subject to various compliance and regulatory requirements, which may add complexity and administrative burdens to the work.
High Performance Expectations: As a leading claims management company, Sedgwick CMS may have high performance expectations for its employees, which can sometimes create pressure to meet targets or metrics.
How Do I Learn More and Apply?
Visit the href="https://www.sedgwickcms.com/careerresources/careersearch.aspx">Sedgewick CMS career page.
Under "Areas of Interest" select Customer Service/Call Center from the drop-down menu.
Leave everything else blank and slick Search.
Look for "Service Center Assistant- Work at home"
If there is no position listed then check back regularly for an opening.
If you have or currently are working for Sedgwick please rate your experience below:
Related Posts:
Need Easy Extra $350+/Month For Free?
Earn Everything… nearly!
Join Ipsos iSay, one of the few Faithful and Honest survey panels and earn prizes, gift cards and donations. Stack your points and redeem them: Simple! No hidden fees and completely free!