38 Legitimate Places to Sell Used Toys for Cash Near Me and Online
Updated on: by Amy Kennedy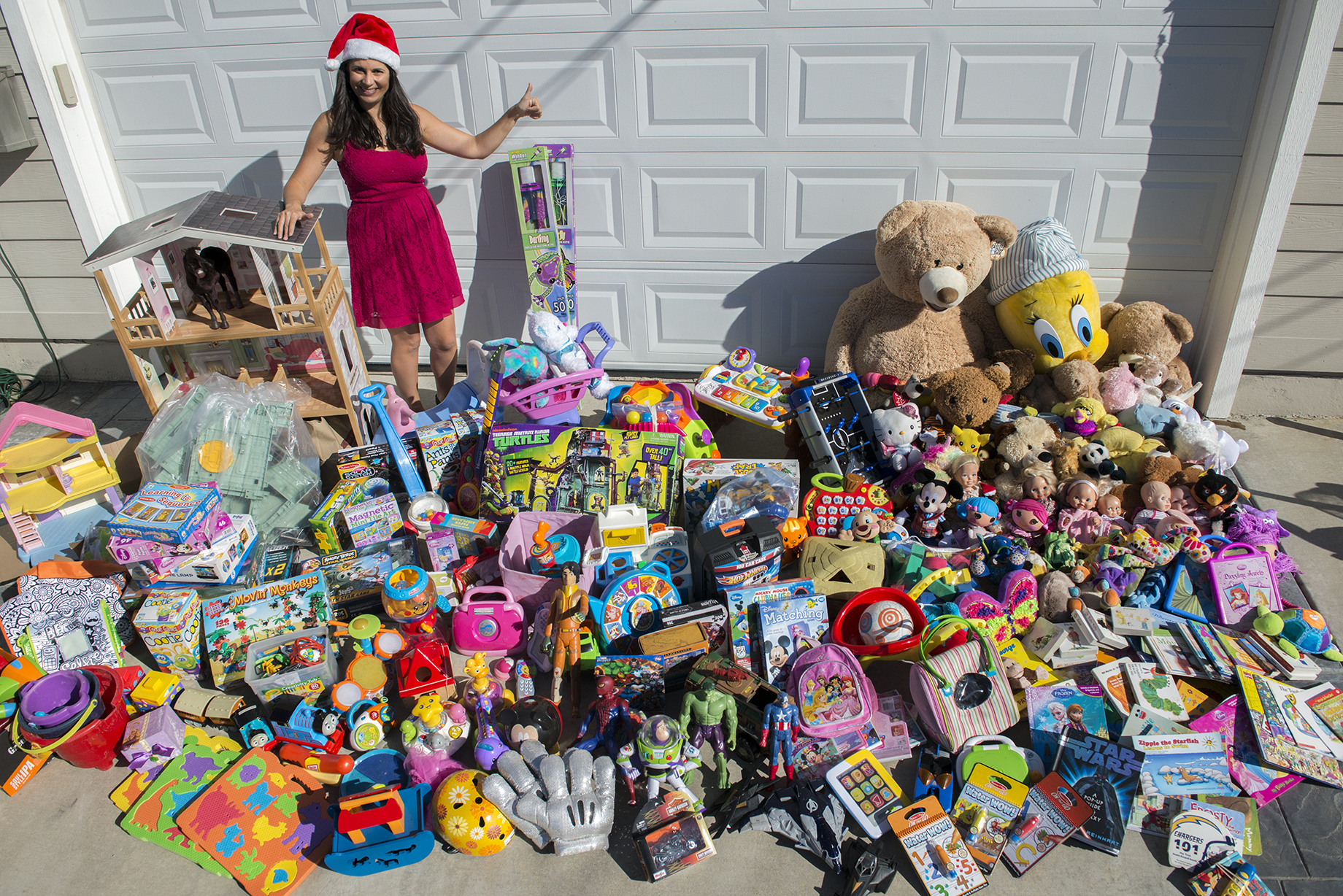 If you've recently gone through your toy collection and realized you could probably get rid of some things or you've cleaned out your kids' closets and have loads of toys to sell, then this post is for you.
Need Easy Extra $350+/Month For Free?
There are numerous places online and locally to sell toys – and they don't have to be new.
The places on this list accept used toys that you want to get rid of to declutter your home or make room for new things.
How to Get the Best Prices for Your Used Toys
Before we list the sites and stores that buy used toys, let's first talk about ways that you can sell your old toys to get the most out each sale.
Look Up Prices
The more time you spend looking up prices of your used toy collection, the better off you'll be when it comes to selling.
Some toys might be worth money, even if you didn't think they could be.
And the last thing you want to do is sell something for $5 that is now a collector's item going for $50 or more.
First, see if you can find the toy new somewhere.
You can do this with a quick search online.
Once you find some new prices for the toy, search used prices.
Look at the condition listed for the toy to determine if you should list it for a similar price.
Older toys that are now collectibles may be a little more challenging to find prices for, so you may need to do more digging.
Start with eBay, which is a good resource for finding prices of collectibles.
If you know you have something good on your hands, you might also consider bringing it into a local pawn shop or appraiser to find out how much to expect from it.
Clean Them Thoroughly
If your toys haven't been stored in their original boxes, they should be cleaned before trying to sell them.
Be careful with anything electronic not to use wet wipes or a damp cloth to clean near the battery compartment or electrical components.
Need Easy Extra Cash?
Pinecone Research, a leading name in online survey panel honesty, absolutely guarantees $3 cash for every survey you complete!
Take advantage of their time limited New Membership drive and register NOW. Join today: 100% free!


Some people buy sanitizer units for toys to help get them really clean after use.
If you have a bunch of toys to sell, it could be worth the investment for you.
Use Keywords If Possible
If you're selling on a site where you can list your toys yourself, like eBay, remember to use keywords that will help people find your listing.
You can use relevant keywords in your listing title and in your description to help your listing show up in search results.
Think about what phrases you'd use to search for your item and incorporate those into your phrasing.
Add as Much Information as Possible
Whether you're listing your toys yourself or selling them to another company online, you should be as detailed with your description as possible.
People want to know the condition your items are in, whether there's anything that doesn't work correctly, and the exact model number, if applicable.
When you're selling online, people can't physically see and hold your toys, so they'll only have your description to run with. Make sure it's accurate!
Consider Bundling or Lot Sales
If you have a collection of similar or related toys, consider bundling them together or selling them as a lot.
Grouping toys that go well together can be attractive to buyers who are looking to expand their collection or buy multiple items at once. For example, you can create a bundle of action figures from the same series or a lot of board games from a particular genre.
By selling in bundles or lots, you may attract more potential buyers and increase your chances of selling the toys at a higher overall price.
Additionally, it can be a convenient way for you to declutter and sell multiple items in one go, saving time and effort in individual listings.
Where Can I Sell Collectible Toys and Used Toys?
Now, let's talk selling!
The following list includes both online places and local stores that buy used toys (many of them will also buy new toys or collectibles in their original packaging).
Online Places to Sell Toys
These online places can help you get your toys sold quickly and easily, and for potentially the best prices.
eBay is one of the best places to sell toys that are worth some money, like vintage toys and collectibles.
But you can absolutely use it to sell your kids' used toys, too.
Some people list bundles of similar toys to sell together, like Barbie bundles or Hot Wheels bundles, allowing them to get rid of a bunch of toys to one person.
But you can do it however you'd like.
Just remember to figure in shipping costs and what would make the most sense for selling and shipping.
The name of this one is a little weird, but FiddlePiddle is an online marketplace dedicated to all things toys, so you really can't go wrong here.
You can set yourself up as a vendor and create your own online shop for your toys.
List your toys, set your prices and start selling.
There are no listing fees. FiddlePiddle just takes 5% from the final sales price for each sale.
Brian's Toys looks for mostly collectible toys that have been unopened and are still in excellent condition.
So those Funko Pops and unopened action figures are perfect to sell here.
There's also an app you can use to scan your barcodes to quickly make a list of everything you have in your inventory to send to the company to receive a quote.
Kidizen is an online selling marketplace for all types of kids stuff, including clothing and toys.
You can create your own listings on Kidizen or work with representatives of the company called Style Scouts who can set you up with listings on the site easily.
Earn Everything… nearly!
Join Opinion Outpost, one of the few faithful and honest survey panels and earn cash and gift cards for your opinion. Stack your points and redeem them: Simple! No hidden fees and completely free!


Bergen Pickers buys toys and video games, especially vintage stuff that's worth some money.
You can email or call the company to let them know what you have and see if it's stuff they want to take off your hands for a fee.
If you live near a location, you can also stop in. Otherwise, Bergen Pickers can come to you!
Sell your toys to this company, which will even pay for shipping if your expected value is over $30.
TY, Star Wars, and LEGO are a few of the big names it's currently looking for, but you can always let them know what you have.
This site makes it pretty clear what it does!
Call the company and describe the toys you're looking to sell.
Then, ship them off and wait for them to get checked within a couple of days.
You can then expect to get your PayPal or direct deposit payment within one or two days or wait for a mailed check.
TransformerLand is the place to go if you have any Transformer toys to sell.
Send the company a list of what you have with pictures included, and you'll get a quote.
Comics N Toys will come to you within a reasonable distance if you have comic books or toys to sell and can't make it to a retail location.
Fill out the online form for someone from the company to contact you about your collection.
Swap.com is mostly an online consignment shop for clothing, but it also allows you to get rid of some toys and baby gear.
Everything must be in good shape to be sold on the site.
Swap takes care of all the photos and listings for you. All you need to worry about is packing everything up and sending it in.
eBid is quickly becoming a hot alternative to eBay, mostly because of its low fees for sellers.
One of the things sellers love about it is its one-time fee that you can pay to become a Seller+, which means that you won't have any of the normal selling fees anymore.
So if you plan to sell a lot of toys, this one could save you money in the long run.
Got baby and kid toys to sell?
Try Recrib.
Post your listings for free to get everything you don't want off your hands and make some money off them in the process.
Neat Stuff Collectibles accepts comic books and some toys.
Call the company or fill out the form to let them know what you have.
Vintage toys may sell at the Vintage Toy Emporium, which lets you send in the stuff you want to sell and get paid for it.
Fill out the form on the website and send in pictures of your collection to get a quote before shipping everything.
Are you a LEGO collector?
Get rid of old sets and bricks that you've already used or don't want anymore at BrickLink.
It's like an eBay for LEGO that lets you create your own listings and set prices.
ToyCycle is an online consignment shop for toys.
Sign up for an account and have the company come to you to pick up your toys.
You'll get up to 80% of your sales.
Bonanza is a popular online marketplace that's best for selling unique stuff, so save any unusual or vintage toys for this place.
You can also sync your listings on other places like eBay with Bonanza to keep track of everything.
Use Mercari to create your own listings for toys to sell.
As soon as buyer rates you and the transaction, you can get your cash for the sale.
ToyWiz
ToyWiz is a popular online marketplace specializing in toys of various types, including action figures, collectibles, board games, and more.
It offers a platform for sellers to list their toys and reach a wide customer base. With ToyWiz, you can sell both new and used toys.
The site provides a straightforward listing process and allows you to set your own prices. Visit ToyWiz to explore selling opportunities.
GameStop
GameStop, known primarily as a retailer of video games, also accepts trade-ins and purchases used toys and collectibles.
They have an established online presence that allows individuals to sell their toys and games conveniently. GameStop accepts a wide range of toys, including action figures, statues, plush toys, and more.
To sell your toys to GameStop, you can visit their Trade Center to learn more about the process and find out which items they are currently accepting.
Ruby Lane
Ruby Lane is an online marketplace that focuses on vintage and collectible items, including toys.
If you have unique, antique, or rare toys, Ruby Lane provides a suitable platform to connect with collectors and enthusiasts.
The site offers specialized categories for toys, making it easier for buyers to find what they're looking for. As a seller on Ruby Lane, you can create your own shop and list your toys with detailed descriptions and high-quality images.
Explore the world of vintage toys by visiting Ruby Lane.
Start Your Own Online Shop
Another way to sell your used toys online is to start an online shop of your own, especially if you have a huge collection to sell.
This is also a great way to make money with your collectible toys or get in the business of buying collectibles to resell for higher prices.
You can set up a website on a platform like Shopify or Squarespace to get started easily.
Local Places to Sell Toys
The following places are ones you can use to sell used toys near you.
Craigslist
Craigslist is one of the easiest websites to use to find local buyers.
You can list toys within your area and surrounding areas to find people who might want to buy them.
Connect with buyers through the messaging system and offer a safe place to meet.
Most areas are free to create listings in.
Gumtree is basically a UK version of Craigslist, so if you're in the UK, use it to create a listing and find local buyers for your toys.
Yard Sales or Flea Markets
Make a yard sale or set up a booth at a flea market to sell toys if you have lots of them to get rid of.
The good thing about flea markets is people often go to them to find collectibles, so if you have a lot of collectible toys, you might have luck finding buyers there.
Yard sales are usually better for getting rid of bulk bundles of toys for cheap prices, so this can be a good way to sell a bunch of LEGO sets or dolls, for example.
Facebook
Use Facebook Marketplace to find local buyers for your toys.
Creating listings is free for Facebook users.
You can leave them just in the Marketplace or share them to relevant Facebook groups, your personal profile, or your page(s).
OfferUp
This app allows you to list just about any item for free to local buyers.
Just download the app, add some photos, write your description, and start selling.
Sell your toys on Shpock, which lets you list and sell items for free once you register an account.
Are you thinking of starting a business selling toys?
You can open up a Shpock for Professionals account to get your items in front of Shpock users everywhere!
Varage Sale is just like what it sounds: a virtual garage sale!
List your toys here after you set up an account and join a local community.
Once you're verified, you can begin to buy and sell with people near you.
Once Upon a Child has several retail locations all over the United States.
If you live near one, you can bring your toys into the store to have someone look over them.
You'll get an offer while you're there for all your goodies, which you can accept or deny.
If accepted, the store will pay you cash for everything you're selling.
Kid to Kid has stores in several states, including Arizona, Texas, Georgia, and Virginia.
When you bring your toys into the store, you'll get an instant offer based on what you have, their worth, and their condition.
You can choose between getting paid in cash or store credit. Store credit will give you 20% more value for your items.
5Miles is another selling app that helps you locate local buyers for just about anything you want to sell.
It's free to use. You just need an account to get set up and start creating listings.
Children's Orchard mostly looks for gently used kids' clothes, but you can also get rid of some toys if they're in good condition.
If you live near one of the company's retail locations, you can bring your stuff into the store to find out what you can get for them.
Choose from cash or store credit.
Rogue Toys has three retail locations – two in Nevada and one in Oregon – that you can step into with your toy collection to see how much you can sell it for.
Or, call before you stop in to get an idea of what you'll get for your stuff over the phone.
Get cash on the spot when you're ready to sell.
Local Hobby Stores or Toy Stores
Many local hobby or toy stores would be willing to buy certain toys, like ones that are popular to play with right now or those that people collect.
There's no harm in calling the store to see if they're interested in anything you have.
Thrift or Consignment Stores
You might have some thrift stores or consignment shops in your area.
If so, check with them to see if you can unload your toys there to sell.
Research Niche Collectible Toy Communities
In addition to checking general marketplaces and stores, it's worth researching niche collectible toy communities to find potential buyers who are specifically interested in the types of toys you're selling.
Look for online forums, social media groups, or dedicated websites that cater to collectors of specific toy lines or genres. Engage with these communities, showcase your toys, and gauge interest.
Often, passionate collectors are willing to pay a premium for rare or sought-after items within their niche.
By targeting these specialized communities, you increase your chances of connecting with buyers who truly appreciate the value of the toys you're selling, potentially resulting in higher prices.
Consider Toy Swaps
Don't overlook the option of participating in toy swap events.
Toy swaps or toy-specific events allow you to interact directly with collectors, enthusiasts, and potential buyers.
These events provide a platform for showcasing and selling your toys while connecting with a like-minded community.
By exploring these local avenues, you may find individuals who appreciate the value of your toys and are willing to pay higher prices compared to broader online marketplaces.
Where to Sell Used Toys for Cash Near Me and Online
Now you have a bunch of toy selling websites and local spots to try to sell your toys.
But what happens if you can't find anyone interested in what you have?
It's unlikely with all of these places to try, but it could happen.
In that case, consider donating your collection.
You won't get any money off your old toys this way, but you can help another family (possible several other families) get toys to play with.
Do you know of other sites or places where you can sell your toys?
What spots have you had success with?
Let others know what's worked for you in the comments.
Related Posts:
Earn Everything… nearly!
Join Ipsos iSay, one of the few Faithful and Honest survey panels and earn prizes, gift cards and donations. Stack your points and redeem them: Simple! No hidden fees and completely free!