20 Best Places to Sell Video Games Online for Cash
Updated on: by Amy Kennedy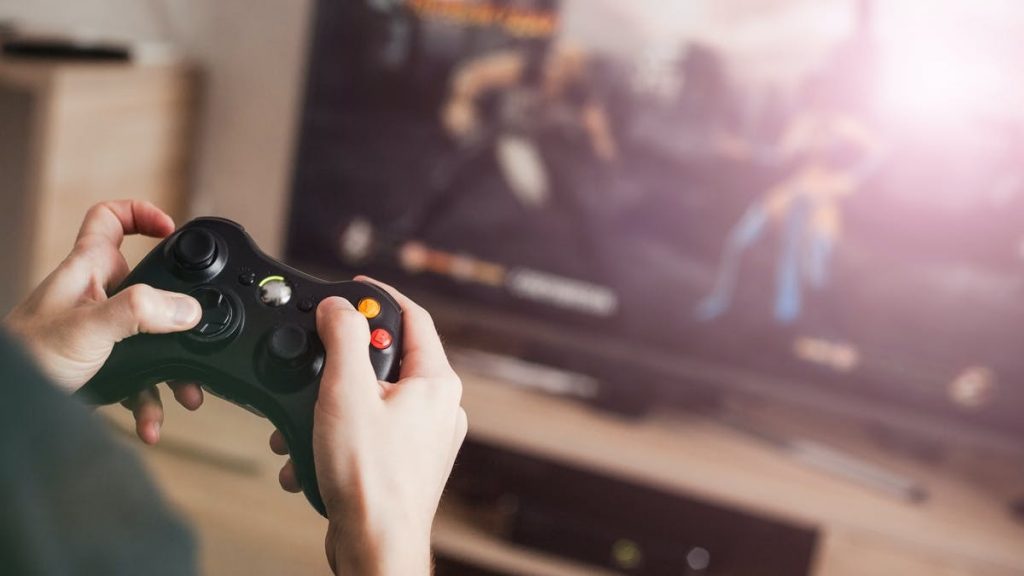 It is indisputable that video gaming is a large industry attracting both kids and adults. On average, the video game sector is worth more than $150 million.
Need Easy Extra $350+/Month For Free?
Whether you play games for money, or a gaming Youtuber, selling your old video games to get some extra, is worth it. Instead of tossing your old copy of Sonic the Hedgehog or Street Fighter II around in trash or leave them collecting dust, you can sell them locally or online and earn some cash.
Like phones or other electronic gadgets, old video games, particularly recently released, can still be worth a lot of money.
Even better, a significant number of buyers are nostalgic and are willing to part with loads of cash for video games they played when they were young. On the other hand, some buyers are attracted to the lower price; they are willing to buy a gently used game probably missing its original wrapping for pennies on the dollar.
Before tossing or shamefully neglecting old video games, you may want to check if they are still worth some pennies. Whatever you decide to do, do not let old games waste away in the dust.
Where to Sell Computer Games
Typically, selling video games online is one of the easiest ways to make fast money. However, selling avenues are different in factors, including general fees, ease of site use, and payout time. Some sites offer immediate payouts, while some take weeks in cash processing.
For a smooth exchange of video games between gamers, here is a list of the best places to sell your video games and consoles.
Decluttr
Decluttr is the simplest way to sell video games; additionally, the site allows users to sell all kinds of tech devices, electronics, smartphones, tablets, DVDs, CDs, and even books. Notably, the company received a five-star rating from Better Business Bureau and TrustPilot. Decluttr has paid more than $600 million to over 6 million customers.
To receive a quote for your old video game, go to the Declutter website or download their mobile app. Enter the game's barcode number generally at the back of most games; it is advisable to use the mobile app to speed up the barcode scanning process.
Next, enter the game's condition, and you will receive an instant price quote good for 28 days. If you accept Decluttr's offer, they send a welcome packet through email alongside a free shipping label. Print the label, put the game on a shipping box, and sent it to Decluttr.
They will inspect the game for a description match, and after verification, you will receive payment (via PayPal, paper check, or direct deposit) the next day.
The most outstanding features about Decluttr include free shipping, fast payout, a first price guarantee, and you can get your items back for free. However, it only receives Xbox, Nintendo, and PlayStation items.
SellCell
SellCell is one of the popular cell phone and gaming console purchase and sells sites. You can sell your video games and compare quotes from up to 35 vendors on the site. Remember, you compare prices using the condition of your game or electronics.
Most buyback vendors typically offer free shipping and a guarantee of the cost for a maximum of two weeks. After your item arrives, expect fast payment. On the other hand, you receive free return shipping if the vendor's final inspection offer is not desirable.
This site does the heavy lifting by assisting you in searching all other sites and showing the best deals. When you plug in your item, it instantly shows a list of who will buy it at the best price. Xbox (X, S, and One), PlayStation (PS5, PS4, and PS3), Nintendo (3DS and 2DS), and Nintendo Switch gaming consoles make the most money on SellCell. You can also sell other devices and gadgets such as iPhones and tablets.
Read More: 33 of the Best Places to Sell a Used PS4 for Cash, Online or Locally
Need Easy Extra Cash?
Pinecone Research, a leading name in online survey panel honesty, absolutely guarantees $3 cash for every survey you complete!
Take advantage of their time limited New Membership drive and register NOW. Join today: 100% free!


Craigslist
If you want to sell video games locally, Craigslist is highly recommended. This classic online platform is an original home for clutter sale, including books, chairs, and bikes.
This site is the most lucrative choice because you keep all the profits; no shipping costs, seller fees, or middle-man commissions.
All the seller has to do is set up a free listing, include a title and brief description, add a few clear pictures of the video game, and wait for potential purchasers to contact them. The seller chooses how buyers can get them.
However, you spend a significant time investment in creating listings and responding to text messages, emails, or phone calls. Video game sellers typically work with buyers to set up a mutually agreed price and a local meetup (at a public place).
If you choose Craigslist for selling your video games, ensure to meet the buyer in a safe and public location for the transaction. Fortunately, some towns and cities have specifically designated spots for the exchanges, for instance, police station parking lots.
Amazon
Being the world's largest retailer, Amazon is a one-stop station to buy and sell anything, including video games. Amazon offers two ways to sell video games:
Open an Amazon seller account if you plan to create a side video game business.
Amazon's Trade-in program is perfect for unloading a few video games and quick payout.
To trade-in video games or consoles, search your item, mark its condition, and you will receive a trade-in offer. The seller gets a free shipping label after accepting the trade-in offer. Typically, it takes a maximum of ten days for Amazon to process these transactions. Sellers can track the process the sale status throughout the process.
Once Amazon approves the item, it adds the payment to your gift card balance; you can use it instantly. When there is high demand, some things can be eligible for instant payout.
Swappa
If you are looking to avoid intermediaries and sell your old video games directly to buyers, Swappa is the best option. Additionally, unlike many other marketplaces, Swappa does not charge any seller fees.
You need to create an account and create a listing that includes a brief description of the video game or console, upload a few photos, and set your price. Even better, Swappa suggests pricing based on similar items. Swappa moderation team then approves your item and adds it to the Swappa marketplace.
Once your item sells, you receive payment via PayPal instantly; no selling fees. The video game buyer pays platform fees after making the purchase. You must ship the item to the buyer within two business days.
Swappa makes it possible to sell to local buyers in cities located within Swappa Local Market, facilitating quicker sales.
      6. Facebook Marketplace
There is a good chance that some of the one billion people on Facebook may be looking for video games to buy. Since its arrival in 2016, Facebook Marketplace is an effective option to sell video games, particularly for local sales.
You can look for dealing groups in your community or neighborhood and join them for easy selling. You only spend a few minutes creating a listing with original visually appealing images of your video games, a short description, and its price.
Avoid copying an image from other sites; that way, your video games sell faster, and you avoid copyright infringement problems.
Generate your listings online or on the Facebook mobile app; once uploaded, you can work with buyers on price and arrange meetups.
GameStop
All gamers have visited GameStop at least once in their gaming careers. GameStop is one of the largest gaming chains in the United States, with more than 6000 locations. It has a vast presence in the gaming sector in online and in-person stores; you can trade-in or sell your video games and consoles online or at Game Stop retail stores. Game sellers trade in their games for cash or credit; if you choose the credit option, you receive higher offers to keep the money in their pockets.
It is advisable to visit the Game Stop website to check the value of the video games, accessories, and consoles before going to the nearest store. This way, you compare deals and choose a fair one.
      8. Best Buy
Similar to Amazon, Best Buy has a trade-in program for sellers to trade all tech items, including video games, consoles, and accessories for Best Buy gift cards. These trade-ins are available online and in Best Buy stores.
To sell a video game online, follow the following steps:
Go to the website, look up your game titles, and see how much Best Buy is currently paying for your video game or console
If you accept their offer, print out a prepaid shipping label
You can then email the video games
Best Buy evaluates the condition of your items and then sends an email with a Best Buy gift card in a maximum of ten days.
The most outstanding feature of Best Buy is they accept a wide range of items, including cameras, wearables, game consoles, and smartphones. However, their mailing turnaround period is often slower than all other marketplaces. To join the Best Buy trade-in program, one must be above 18 years.
Additionally, in-store trade-ins offer a quicker payout than online transactions. However, they are limited to only three trade-ins per day.
eBay
A video game seller can access one of the largest original online marketplaces with the largest buying audience with eBay. This platform allows you to get rid of video games, consoles, electronics, and cell phones.
Additionally, the eBay site is the best option for classic and rare video games and collectibles where you auction and get the best deals in price quotations. With this site, one can get a buyer than if you were to sell on other platforms.
The site facilitates the payment and shipping process; however, the seller is solely responsible for working with the buyer. You do not have to upload the images or the item's description.
On the website, you create auction listings or choose a "Buy it Now" price. The convenience of posting items on eBay and the market access offer presents a high fee disadvantage. Typically, there is no listing fee if you list less than 50 items monthly; however, the site collects 10% of sold item's final price, sometimes with a few exceptions.
Therefore, eBay is the best selling option for individuals that sell a bundle instead of listing every item individually. This way, you get higher selling prices and avoid high shipping costs.
OfferUp
For local video games sales, OfferUp is an alternative to Facebook Marketplace and Craigslist. OfferUp is a mobile app that has gained popularity over time. The app allows you to upload images directly from your phone and connects you to local and national buyers for video games and other items.
Additionally, it is free to list a video game for sale on the app provided you sell or buy in cash. On the other hand, if one sells and ships the item, you pay a 9.9% service fee; in brief, the buyer pays for shipping.
Earn Everything… nearly!
Join Opinion Outpost, one of the few faithful and honest survey panels and earn cash and gift cards for your opinion. Stack your points and redeem them: Simple! No hidden fees and completely free!


OfferUp is designed to be exceptionally user-friendly and more comfortable than all other platforms. It emphasizes buying and selling between locals; therefore, it encourages sellers to arrange meetups and make cash transactions.
Meetups ensure both parties are satisfied with items and cash. However, OfferUp offers in-app payments for some things and locations where you can buyers can pay via credit or debit cards.
The advantage of using this app is that buyers and sellers create profiles and leave ratings on products and services. You can always check ratings before making purchases.
Gameflip
Gameflip is a gaming and eSports hub and a marketplace for videogames and other related items. It allows you to sell digital and physical video games; some different categories include New or preowned physical games, In-game items and skins, Unused digital downloads, Gift cards, Consoles, collectibles, and accessories.
Keep in mind you can only sell physical items if you reside in the US because Gameflip only ships to US addresses.
The site does not charge a listing fee. You only create an account and begin creating lists online or on Gameflip mobile app. When someone buyers your video game, you receive an instant notification through email or on the app.
You either ship a physical item or email the item if digital to the buyer and then receive payment. Payment is deposited into your bank account, Bitcoin accounts, PayPal, or Gameflip store credit used to make Gameflip purchases.
PlayerUp
PlayerUp, unlike other traditional marketplaces, allows you to sell player accounts such as action, sports, RPG, YouTube account, and Xbox One. The platform aims to connect gamers and offer an avenue for them to trade virtual players in a secure, fraud-free space, and transparent environment.
PlayerUp provides a 20% commission fee when one sells accounts. Additionally, bulk sellers receive various discounts. They have an optional middle-man service to safeguard transactions, of course, with an added fee.
To sell on PlayerUp, you create a listing, wait for buyers' response, and then proceed to payments. It offers 20 payment options, including Skrill and PayPal, because of its broad user base in several countries.
It is advisable to carefully read all terms and conditions because not all game manufacturers allow the selling or buying accounts. Infringement of terms can attract a permanent shut down of your account.
    13. DK Oldies
DK Oldies is an exceptional place to sell all classic video games, including used video games, old-school gaming accessories, and original gaming systems. Some of the participating consoles are Atari 2600, Game Boy, Game Boy Color, Nintendo 64, Nintendo 3DS, Sega Genesis, and Xbox 360.
Unlike all other platforms, DK Oldies give sample prices for popular video games and consoles, including:
Wii Console with cords and controller: $30
Nintendo 64 with cables and controller: $53
Pokémon Black 2: $37
GameCube Console Black with cords and controller: $34
Mario Party: $36
For specific games not listed, you can call or email the site to inquire about the price. Additionally, DK Oldies offers free shipping labels and payment (one day) through PayPal and business checks. They give a 20% bonus for games traded on store credit.
Starland
eStarland is a gaming website that also has the best trade-in values globally. It offers avenues for selling video games and consoles. The selling process is relatively simple; you only need to:
Find your item and then click the "Trade-in" button
Complete the provided checkout process and proceed to ship your item with the free shipping label offered
After the item is received and approved, you request payments on your eStarland account page.
This site provides standard payment options, including PayPal, mailed check, and Amazon Gift Card. Similar to other selling sites, you receive more value by choosing store credit instead of cash payments. eStarland allows you to sell and buy video games and other items in the same order.
    15. The Old School Game Vault
You can sell and buy retro and current video game titles in The Old School Game Vault. The Chicago-based company has been in the gaming industry for over a decade. It typically purchases all games except for sports games more than a few years old.
You can sell old video games, including Nintendo, PlayStation, Xbox, Atari, and Sega, among others. Additionally, it accepts retro games like the Legend of Zelda, Metroid, Pokémon, and Super Mario Bros.
After receiving your items, they pay you via PayPal or business check within two to four days. You can earn free shipping if your item is worth at least $75. They have a fantastic community and customer support.
Trade4cash
Trade4cash is the perfect place to sell all video games and consoles, both retro and current. They specialize in Xbox 360 and Xbox One, Nintendo Switch, WiiU, PS3, and PS4.
The site requires you to enter your item in the search box and find it in the list of accepted items on the homepage. Trade4cash then suggests a price based on fair market value. You then receive a payment if you accept.
The payment options include store credit, gift card, PayPal, and paper check. By simply liking their page on social media platforms, you receive a 5% trade-in bonus.
Bonus Platforms
17.  Letgo
Letgo is an online marketplace designed for local transactions.
It's perfect for people who are looking to buy or sell used items within their own community.
The platform is unique in that it allows direct communication between buyers and sellers.
This can make the negotiation process more personal and flexible.
Unlike some other online platforms, Letgo does not charge transaction fees, which can make it more appealing for casual or infrequent sellers.
18. Mercari
Mercari is a user-friendly, general-purpose online marketplace.
It's accessible and easy to use, making it popular among a wide variety of sellers and buyers.
Mercari provides prepaid shipping labels, which can make the logistics of selling easier.
The platform only charges a 10% selling fee after your item sells, which may be preferable for sellers who are concerned about upfront costs.
19. Bonanza
Bonanza is an online marketplace that focuses on unique items and collectibles, which distinguishes it from more general online selling platforms.
If you're selling niche, unique, or collectible items, Bonanza might be the best platform for you.
Another major advantage of Bonanza is its lower fees compared to other marketplaces.
Also, it's integrated with Google Shopping, which can increase the visibility of the items you're selling.
20. Glyde
Glyde is a dedicated platform for buying and selling video games and electronics, which can be great for sellers in these specific niches.
One of Glyde's standout features is that it handles shipping and returns, which can take some of the logistical burdens off of sellers.
Moreover, Glyde offers competitive pricing for high-demand items, which can help ensure that you get the most money possible for your sales.
Tips to Successfully Sell Video Games Online for Cash
With the various market options established, it is easy to sell video games and consoles and get paid. However, how well you sell your merchandise will always depend on many factors, and at the end of the day, you want to cash in as much as possible.
When selling your games, the following tips might come in handy:
Approach the market like a professional: If you want to get as much as possible from your games, you have to think and act like a professional. Do not approach the market with the need to dispose of your games; remember, some rare classics can fetch hundreds of dollars if you are well-accustomed to the market. No matter how cheap a game looks, offer several times its value, and this way, you will always get a fair deal.
Do not mistake rarity for demand: Approaching the market with the thought that you will sell your piece instantly can only result in disappointment. Ideally, the market thrives on the laws of supply and demand. As such, consider doing some market research before selling your game.
Do intensive research: An idea of how the market is operating is critical to any selling engagement. Visit bidding sites such as eBay or any of the above markets and find out what is selling and what is not. Consequently, you will have an idea of what to expect.
Understand market forces: As you do your market research, understand the various operational forces. Know what makes a game sell more than others and how value is placed on the available games. Ideally, a constant such as "Limited Edition" could be a priceless bargaining chip.
Give attention to the international market: Your local market could be a rich mining field, but consider other international ones. Here the prices for your piece could be even better.
Conclusion
Selling your video games does not need to be a hassle if you know where you can sell them. Moreover, if you are well-accustomed to the available markets, you stand a better chance to not only sell your games but also fetch a good price for them.
However, this does not mean that if you are a first-timer, you cannot sell, the idea is to know where you can sell and learn how to sell, and you are good to go!
Related Posts:
Earn Everything… nearly!
Join Ipsos iSay, one of the few Faithful and Honest survey panels and earn prizes, gift cards and donations. Stack your points and redeem them: Simple! No hidden fees and completely free!