How to Use Social Networking to Find Work from Home Jobs
Updated on: by Amy Kennedy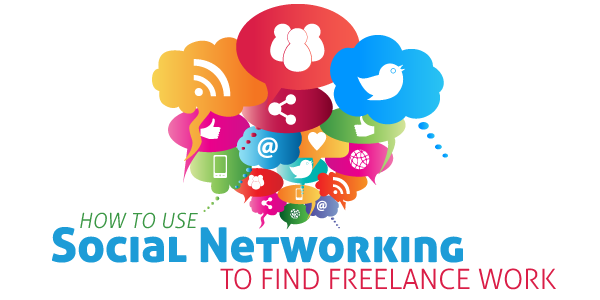 Need Easy Extra $350+/Month For Free?
Recently Miranda wrote a blog post about the importance of Facebook for freelancers, and included a little information on how to use Facebook to find freelance work.  In this post, I'm going to take that a little further and include information not only about how to use Facebook to find freelance work, but also how to use other social networking sites such as Twitter and LinkedIn to find not only freelance work, but also other work from home jobs.
Facebook –
Most everyone is familiar with Facebook – it's the number one social networking site on the web.  As Miranda mentioned in her post, there are many work from home websites that have Facebook pages – in fact, Anna over at Real Ways to Earn Money Online wrote a post recently where she listed 22 different work at home Facebook pages.  In addition, many companies that hire people to work from home also have Facebook pages that you can follow – this can be a great way to find out about open positions.   There are also some great Facebook Groups for freelancers, such as Any and All Freelancers – members of this group post different freelance jobs that they find, and they also post questions about different freelance companies that other members might be able to answer.
Twitter –
Twitter is another great social networking site, especially if you don't have the time to read long messages that are sometimes posted on Facebook – many work from home companies, as well as work from home blogs, are on Twitter.  Work from home bloggers will often post links to their latest blog posts on Twitter, or post short messages about promotions they have coming up.  In addition, if you're a freelance writer, especially if you write your own articles for sites like Yahoo Contributor Network, or write your own blog, Twitter can be a great place to find ideas for blog posts or articles to write – all you have to do is follow sites that relate to topics you like to write about.  For example, I like to write articles about topics relating to health and fitness, so I follow sites like NBC News Health and Everyday Health, among others.
LinkedIn –
LinkedIn is another great social networking site for finding work,  because LinkedIn's focus is only on business contacts.  When you join LinkedIn, the people you add as friends are called your connections.  In order for you to add them, you need to be currently working with them or have worked with them in the past – however you can also add connections that are related to people you work or have worked with, so LinkedIn is  a great way to meet new potential contacts.  Just like with Facebook, LinkedIn also has a lot of groups you can join – some of the ones I've joined are the Work@Home Community and Freelance Writers, Inc.  These groups can also be a great place network with others, as well as find jobs, because a lot of times people will post different jobs, as well as discussions on jobs.  Another thing that's great about LinkedIn is that your connections can write recommendations if they've worked with you – this can be very helpful when you're applying for different work from home jobs.
Critical Tips for Social Networking to Find Work from Home Jobs
To successfully find home jobs through social networking, the following tips might come in handy:
1. Optimize Your Social Media Profiles
Ensure that your social media profiles (such as LinkedIn, Twitter, and Facebook) are up to date and reflect your professional expertise and interests. Highlight your skills, experiences, and work-from-home preferences in your bio or summary sections. Use keywords related to remote work and your desired job roles to increase the visibility of your profile to potential employers.
2. Join Relevant Professional Groups and Communities
Search for and join social media groups, communities, and forums that focus on remote work, freelancing, or work-from-home opportunities. Engage with these communities by asking questions, sharing your expertise, and networking with like-minded professionals. These groups can provide valuable insights, job leads, and connections to potential employers or clients.
3. Follow Companies and Job Boards Specializing in Remote Work
Identify companies and job boards that specialize in remote work and telecommuting opportunities. Follow their social media accounts to stay updated on the latest job openings and remote work trends. Engage with their posts by liking, commenting, and sharing to demonstrate your interest and engagement. This can help you stay informed and be among the first to know about remote job opportunities.
4. Utilize Hashtags and Keywords
Leverage relevant hashtags and keywords related to remote work when searching or browsing social media platforms. Hashtags like #remotejobs, #workfromhome, or #digitalnomad can help you discover job listings, remote work resources, and discussions related to work-from-home opportunities. Incorporate these hashtags into your own posts to increase their visibility to recruiters and potential employers.
5. Network and Engage with Professionals in Your Field
Build connections and engage with professionals in your industry or field of interest. Participate in conversations, offer insights, and ask questions related to remote work. By networking and showcasing your expertise, you may attract the attention of potential employers or be referred to remote job opportunities by other professionals.
6. Showcase Your Remote Work Skills and Experience
Share your remote work skills, experiences, and success stories on your social media profiles. Highlight any previous remote work projects or achievements to demonstrate your capabilities. Consider creating and sharing content related to remote work tips, best practices, or success stories to position yourself as a remote work expert in your industry.
These are just a few ways you can use the three major social networking sites to find freelance work from home jobs, however there are many other social networking sites out there, so there may be other ways to find freelance work on other social networking sites.  I would be interested to hear any ideas you all have for using other social networking sites to find freelance work.
Related Posts:
Earn Everything… nearly!
Join Ipsos iSay, one of the few Faithful and Honest survey panels and earn prizes, gift cards and donations. Stack your points and redeem them: Simple! No hidden fees and completely free!


Need Easy Extra Cash?
Pinecone Research, a leading name in online survey panel honesty, absolutely guarantees $3 cash for every survey you complete!
Take advantage of their time limited New Membership drive and register NOW. Join today: 100% free!