10 Temp Agencies That Pay the Same Day (Stop Waiting for Your Pay!)
Updated on: by Amy Kennedy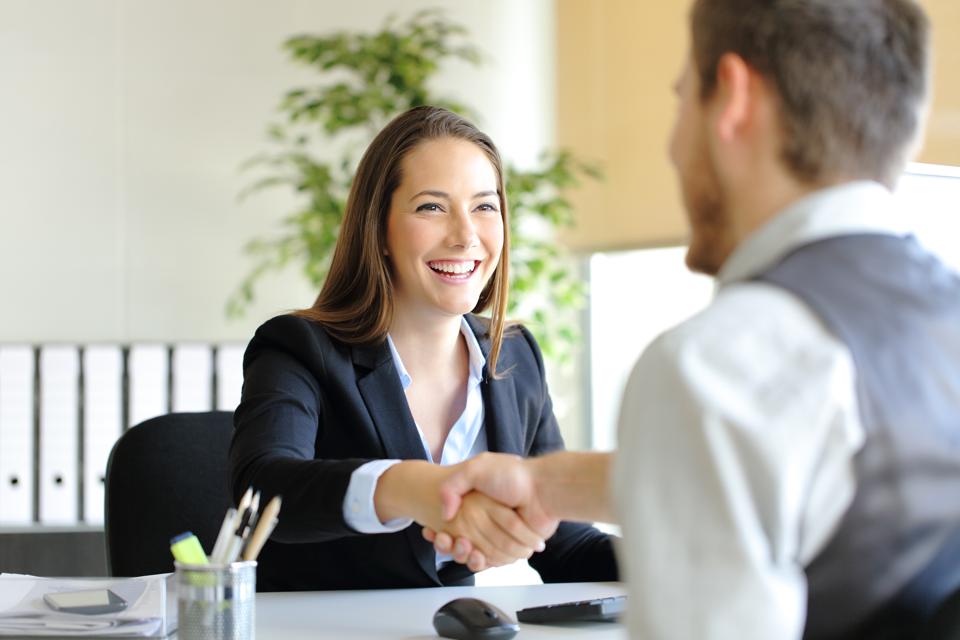 When you need to find a job quickly and job hunting on your own just isn't cutting it, a temp agency can come in handy.
Need Easy Extra $350+/Month For Free?
These places help people match with jobs that fit their interests, skills, and scheduling requirements, saving you time searching for jobs when you could be working.
While many temp agencies pay bi-weekly like a lot of employers do, some temp agencies have quicker pay – weekly or even daily in some cases.
That means that you can get paid the same day you work from your temp agency, giving you the cash you need in your pocket to make ends meet right now.
What are Temp Agencies?
A temp agency is short for temporary staffing agency.
These agencies are like matchmaking services for employers and workers.
An employer signs up with a temp agency to allow the agency to help them find workers who are a good fit for their business.
It saves the employer time locating workers through traditional means, like writing job descriptions, screening employees, and interviewing potential candidates.
Instead, the temp agency will do all that for the employer.
On the worker's end, the temp agency plays an equally important role.
The agency will help you match with jobs that fit your needs.
Say, for example, you can't stand for long periods.
The agency will take that into account when it looks for an open job that fits your skills.
Or, maybe you're only looking for work from home jobs.
The agency can look for remote jobs that you match with.
A temp agency can also help you find work that meets your scheduling needs or find you a job within walking distance if you don't have a job.
Need Easy Extra Cash?
Pinecone Research, a leading name in online survey panel honesty, absolutely guarantees $3 cash for every survey you complete!
Take advantage of their time limited New Membership drive and register NOW. Join today: 100% free!


Of course, the available jobs will depend on what companies the agency contracts with and the positions they have available.
So, there's always a chance that you sign up with a temp agency and still not find a job for several weeks because there aren't any positions available that meet your needs.
But in most cases, if you remain pretty flexible in what you're looking for, you should be able to find a job with a temp agency relatively quickly.
Temp Agency Application Process
It's important to note that applying to a temp agency for a job is very similar to applying to a regular place of employment.
You'll still need to send in an application and have an interview to find a job.
In fact, you may have a few interviews to go through if the temp agency happens to find that you qualify for another job after not getting chosen for a different one.
You might also need to complete skill tests to determine if you have the right skills that an employer is looking for.
Temp agencies usually do interviews in person at the agency's office, but some of them do them over the phone or a video call for your convenience.
It's important to make sure you act as professional as you would if you were interviewing at a place of employment, as the temp agency will ultimately be the one making the decision of whether or not to hire you.
Temp Agency Work
You might be wondering what kind of work you can do through a temp agency.
The answer is – a lot!
This really depends on the companies that the agency contracts with.
A very common type of company that uses temp workers from an agency is a factory.
Factories tend to work through agencies because they have a lot of turnover with employees.
Working with an agency ensures that they'll get another person on staff quickly after one decides to leave.
But there are a lot of other positions you might be able to get through a temp agency, including:
Customer service or tech support jobs
Construction jobs
Retail jobs
Office assistance jobs
Janitorial jobs
Foodservice jobs
Mechanic jobs
Waste removal jobs
Warehouse jobs
The possibilities are endless, really, which is why it's always a good idea to check with staffing agencies near you to determine what jobs they have available.
As far as how and when you work, that will be up to the employer.
However, one benefit of going through a temp agency is that you can let a recruiter know what kind of schedule you need, and they can try their best to accommodate it.
If your contract ends with a job, your temp agency can start working on finding you a new job as soon as possible.
Alternatively, you might be able to get hired on full-time with the company you're working with if you do an excellent job there.
Some companies do end up hiring their temporary workers to save on turnover costs, so it's possible that you snag a long-term job from what was once temporary work.
Temp Agency Pay
Temp agencies usually pay workers weekly or bi-weekly.
Getting paid daily is rare, but it does happen at some agencies.
Remember that it's the temp agency that will pay you rather than the company you work for.
The company pays the agency, the agency takes its cut of the pay, and then the agency pays you your agreed upon rate.
Pay for most temp agency jobs are competitive, and you may be eligible for sign-on bonuses, performance bonuses, and other perks that can boost your income.
Some temp agencies pay for benefits like time off and health insurance, but you'll need to talk to your recruiter to determine what benefits, if any, are available.
Temp Agencies That Pay the Same Day
I know you came here to find out what temp agencies you can go through that will pay daily, so here they are:
Earn Everything… nearly!
Join Opinion Outpost, one of the few faithful and honest survey panels and earn cash and gift cards for your opinion. Stack your points and redeem them: Simple! No hidden fees and completely free!


Labor Works contracts with several companies in various industries that need temporary workers.
And by temporary, I mean really temporary.
Some of the jobs may only be one-day jobs when a company needs some extra sets of hands.
But no matter what companies you work with and jobs you do, you could get paid daily.
When Labor Works sends workers to jobs, it lets the company know what the rate of pay will be for those workers so that it can get paid and pass worker payments onto them.
The result is that you get your money faster.
People Ready is another temp agency that offers daily pay to its workers.
The company lets you use an app to see how much you've made for your jobs and withdraw your pay every day, with the exception of Sundays.
The company works with more than 20,000 businesses, so there seems to always be jobs available.
You can also join the talent community to be alerted when new jobs become available in your area.
Adecco contracts with a service called Daily Pay to allow its temp workers to get paid when they need it.
Daily Pay lets workers have on-demand pay, meaning that they can access the money they worked for without actually having their paycheck in hand.
You can download the Daily Pay app, connect your work account through Adecco, and see how much you've earned each day.
Choose how much you want to take out of your pay and get that money transferred to your bank account.
When you get your paycheck, that money will be taken out of it, but you'll still have the money you needed when you need it.
If you have bills coming up quickly, the Adecco and Daily Pay partnership can help you cover them and get back on track with your finances.
Labormax has tons of jobs available in a wide range of industries, including cable assembly, food safety, and truck driving.
Although the company typically pays weekly, there are some jobs that you can get daily pay for, especially jobs that are for one day only.
Labormax offers pay on pay cards and direct deposit, and has jobs with flexible hours, including weekends and night shifts.
Hire Quest is a temp agency that has a lot of one-day jobs available that can pay you for your day's work immediately.
There are several skilled trade jobs here, too, like saw operator, welder, and drywall finisher jobs.
Hire Quest operates in most states.
Local Staffing Agencies
You might have some staffing agencies in your neighborhood that you don't know much about.
I suggest giving them a call and finding out more about them, their jobs, and how they pay.
You never know what's out there unless you ask, and there's a chance that your local temp agencies could have daily pay for workers.
Express Employment Professionals is a major staffing agency that provides a broad range of employment solutions.
It includes temporary and flexible staffing, evaluation hire, direct hire, and professional/contract staffing.
With the agency's flexible staffing options, you can get paid daily for each job you complete, which can be a significant benefit if you need quick access to funds.
Kelly Services is a worldwide staffing agency that offers an array of job opportunities, including temporary, temporary-to-hire, and direct-hire roles.
They have an innovative and easy-to-use app, Kelly Works, which allows you to quickly search, apply for jobs, and get paid for your work every day, once the work is completed and approved.
Mancan is a staffing agency that operates primarily in the Northeast, offering temporary, temp-to-hire, and direct hire positions.
Certain roles or assignments through Mancan may offer daily pay, particularly for temporary jobs or short-term projects.
This is a great option if you're seeking same-day pay for completed work.
Staffmark is another large staffing agency offering a wide range of employment opportunities, including temporary, temp-to-hire, and direct hire positions in various industries.
Depending on the job and the agreement with the client company, Staffmark may offer daily pay to its temporary employees.
This can be incredibly helpful for those who need access to their earnings right away.
Read More: Need $500 Fast? Check Out These 34 Ways to Make $500 in a Week (Or a Day!)
What About Staffing Agencies That Pay Weekly?
It's quite common to find temp agencies that pay weekly, so don't worry if the ones available to you don't pay daily.
Weekly pay is still something a lot of companies don't do when they directly hire their employees, so it's awesome to find this benefit with many temp agencies.
When you speak to a recruiter from an agency, ask if daily or weekly pay is possible.
It's likely that, even if daily pay isn't available, weekly pay is.
Finding Success with a Temp Job
It's important to remember that a temp job is still a job.
You need to be as professional and hard-working for these jobs as you would a traditional job.
If the company likes your work, you could get hired on full-time, which is usually preferable over having to switch between temporary jobs frequently.
Be sure to form relationships with your superiors and coworkers, as networking can always help you out in the professional world.
Also, make sure you get the training you need to complete your job successfully.
Your temp agency might handle this for you, but if you have any questions on the job, ask someone to help you.
It's always better to get the job done right and safely than to have to do it over again because you didn't understand something.
Find Staffing Agencies That Pay Daily
If you're still on the hunt for other staffing agencies that might pay you every day, you can complete a Google search to find them or check your newspaper's Classifieds section for temp agency listings.
Contact the ones you find to learn more about their pay schedules.
If you already work with a temp agency that doesn't pay daily, consider suggesting that they set their workers up with a Daily Pay account like Adecco has.
This app makes it convenient for workers to get paid when they need it, and it could help the agency get more business from workers looking for temporary jobs.
Related Posts:
Earn Everything… nearly!
Join Ipsos iSay, one of the few Faithful and Honest survey panels and earn prizes, gift cards and donations. Stack your points and redeem them: Simple! No hidden fees and completely free!