11 Best Things to Try When You Absolutely Hate Your Job
Updated on: by Amy Kennedy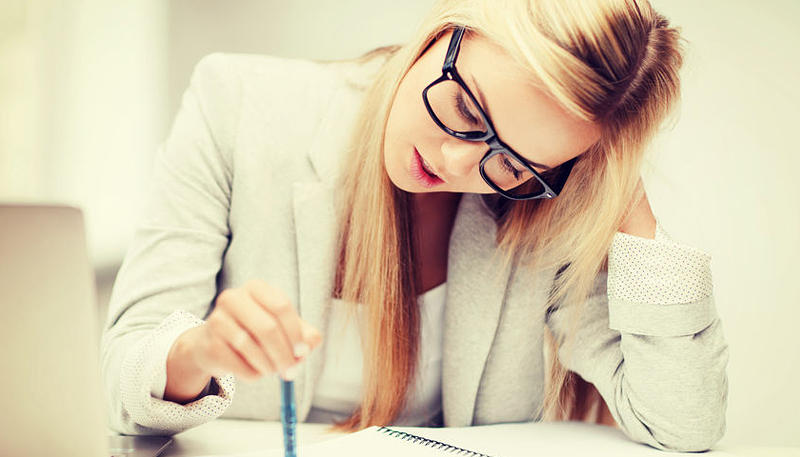 If you've ever found yourself saying to yourself or someone else, "I despise my job, what should I do?" then know you're not alone.
Need Easy Extra $350+/Month For Free?
Almost everyone has had a job that they didn't love.
In fact, most people could probably say that they've had a job they hated.
Some people just hate to work, period, and would be much happier if they could find a more flexible and fun solution.
Sometimes, all it takes is a job with more freedom – like your own business – to make you love work again.
No matter your reason for despising your current job, you still need money and need to find out how to make more of it.
So, I put together this post.
I want to help you learn how to minimize your bills, find flexible, fun work, and make the most out of your current job while your present situation lasts.
By saving money and making more income, you should soon find your way on the path to a better financial future (and hopefully a job you love!).
"I Want to Quit My Job but Need Money!"
I hear you. We've all been there at some point!
You're stuck at a job you absolutely hate, but you can't quit because you still need money to support yourself or your family.
It's a catch-22 that doesn't have a simple solution.
Fortunately, there are definitely some things you can do to maximize the cash you have, minimize what you spend, and find a better job that you can't wait to wake up for.
Collect Unemployment
Now, this is not a strategy we technically recommend.
However, if you absolutely can't stand your job anymore, then collecting unemployment may be an option for some people until they can find their way to something better.
It's crucial for me to note, though, that if you quit your job, it will be difficult for you to qualify.
Need Easy Extra Cash?
Pinecone Research, a leading name in online survey panel honesty, absolutely guarantees $3 cash for every survey you complete!
Take advantage of their time limited New Membership drive and register NOW. Join today: 100% free!


In other words, don't make any sudden moves just yet!
In most cases, the only way to qualify for unemployment if you quit is because you and your job weren't suited for each other.
Maybe you lacked some basic qualifications necessary for the job or, after several months, your tasks and you just weren't clicking.
If your boss agrees that you and your job weren't suited for one another, then you might be eligible for unemployment.
It's a good idea to have a chat with your boss and explain your concerns about the job to see if he or she agrees that you may not be the best candidate.
If you seem like you're on different pages in that area, then it's in your best interest not to quit and to use one of the other solutions on the list.
Each state has different rules for unemployment compensation.
You can find your state's information here.
Talk to Your Boss
One thing many people overlook when they hate their current job is the chance to talk to their boss to see if another position in the company might be better suited for them.
It's difficult to think about that when you have your "I totally hate my job" blinders on!
However, you could be missing a good opportunity to do something else in your current company that you enjoy a lot more than what you do now.
You might have thought that an office desk job was your ideal thing, typing away at a computer all day.
But, perhaps you crave human interaction more than you thought.
Maybe a sales role is better for you.
It doesn't hurt to talk to your boss and explain why you think that you and another position would be an amazing fit for each other.
You might quickly end up falling in love with your new job without ever having to leave the company and making a huge switch.
Make More Money from Your Current Job
If you don't think switching positions is the right move for you, then maybe you can make a little more money at your current job.
I'm not suggesting that making more money will make you automatically love your work.
Instead, I'm thinking more like making more money while you're there so that you can save or invest it to have more of a cushion for when you decide to look for a different job.
You might as well take advantage of the fact that you have a job and save up as much as you can to help you land a dream job in the future.
Ask your boss for a raise, work overtime hours, or even offer to take over other people's shifts.
Your drive may even catch the attention of your superiors and could land you a better position if you're lucky!
Of course, you can also save up for what's known as a mini-retirement.
This is when professionals save up as much money as possible – enough to live on for months, usually – so that they can quit their jobs and live a job-free life for a while before switching to another one.
It's risky, because there's always a chance that you won't find your dream job in that time and you may get stuck working another crappy job when it's over.
But, if you work hard during your mini-retirement to polish your resume, hunt for jobs, and take on as many interviews as you can, you boost your chances of finding something you love.
Live the Minimalist Life for a While
A minimalistic lifestyle can help you save money faster.
So, if doing the mini-retirement thing sounds like a great idea to you, then you'll want to give your expenses a makeover to ensure that you spend as little as possible when you're trying to save.
If you like in a pricey home or apartment that you rent, you might consider moving to a small efficiency apartment that can cut your housing bill in half, for example.
Earn Everything… nearly!
Join Opinion Outpost, one of the few faithful and honest survey panels and earn cash and gift cards for your opinion. Stack your points and redeem them: Simple! No hidden fees and completely free!


Driving around a fancy car? Sell it and get a small used car that's perfectly capable of making the daily commute to work.
Meal plan every week before you go grocery shopping, so you don't end up buying a bunch of things at the grocery store that you don't really need.
Minimalism is all about simplifying everything you do, including how you spend your money.
You might even find that, by doing so, you feel a lot of weight coming off your shoulders, which could help you deal with the stress you feel at work.
Cut Your Expenses
This somewhat coincides with living a minimalist lifestyle, but I wanted to go more in-depth with ways you can lower your bills each month to help bump up your savings.
Cutting unnecessary expenses is one of the best ways for you to save money before you quit your job.
That means taking a long, hard look at your monthly bills and seeing what you can cut.
Even the smallest bills that cost you $10 to $25 a month can save a lot when you add them all up.
First, look at your utility bills, like gas, electric, and water.
Are you using a lot of any of these?
You can cut your water bill by getting efficient appliances, like toilets and washing machines.
Or, install a low-flow showerhead to save some water!
To save on your power bill, opt for using a microwave or toaster oven instead of your stove or oven as much as possible.
Turn lights off when you don't need them.
Open the windows and let fresh air in instead of cranking the A/C.
Then, look at your entertainment costs.
Do you have a cable bill? Here are four ways to cut the cord and save tons of money on TV!
Check out all your subscriptions to online services, like digital storage, music, or magazine services.
If you have just two or three of them, you could still save between $20 and $30 every month by saying "goodbye!"
Save and Invest Your Money
I've mentioned saving money so that you have a cushion available when you do decide to quit.
How and how much should you save though?
I recommend looking at your income, subtracting all your bills, and figuring out what you have left over.
Take about half of that amount and exclude it.
This is your "cushion" for any type of emergency or unexpected cost you might have pop up.
Then, take the other half and commit to saving it.
Personally, I like to use an automatic savings plan that comes with my Capital One 360 account.
You set up how much and how often you want the bank to transfer funds for savings.
I do a weekly amount so every week, the same amount of money goes straight to my savings without me doing a thing or even thinking about it.
It's one of the simplest ways to save that involves zero work on your part.
There's also investing. There are so many tools that make it easy to invest now!
Stash is an auto-investing app that lets you transfer money from your bank account to your Stash account.
Then, you can choose your investments and start watching your money grow.
Do it all from the mobile app wherever you go!
Acorns is another app that makes saving and investing simple.
Hook up your spending accounts and every time you make a purchase from those accounts, Acorns will round up the cost to the nearest dollar and stick the extra change in your account.
You can invest everything you save automatically.
Or, you could simply get a Capital One 360 savings account like I have, which yields interest monthly on your account balance.
Freelance or Start a Business
When you really can't stand the 9 to 5 life, then freelancing or starting your own business is one of the best avenues you can go.
Freelancing offers you incredible flexibility.
And, as a freelancer, you're working for yourself, so you technically have your own business!
Places like Upwork and Guru can help you find clients.
You might also have some luck searching Craigslist for freelance gigs that match your skillset.
Freelancing is great because it gives you a chance to use your many skills in various ways and do something you really enjoy doing, like taking photographs, writing, editing, or developing websites.
Or, you can take an idea you've had and turn it into some other business!
Maybe you can design and sell custom t-shirts?
Or sell blogging courses to beginner bloggers?
Check out Shopify, which can help you set up an online shop in minutes and makes the whole process simple.
Read Also: 
These 28 Freelance Online Writing Jobs are Perfect for Beginners 
The Ultimate 2018 Guide for Home Based Business Ideas
Stick to Gig or Temp Work
If full-time work isn't your cup of tea, then maybe temporary work or gigs will be more up your alley?
Temp and gig work can give you more variety than full-time work.
You could be at one job for a few weeks or months and then switch to something completely different with temp jobs.
Gig work is even more varied – you can do something different every single day if you wanted to!
Both of these types of work can give you a lot of flexibility too.
With temp work, you can work varied shifts.
Gig work lets you basically choose when you can and want to work.
To find temporary jobs, check with your local Mancan or another staffing service.
For gig work, you can search freelance marketplaces, Craigslist, or use an app like TaskRabbit.
Find a Few Part-Time Jobs Instead of One Full-Time Job
Another option is to find two or three part-time jobs instead of a full-time job.
Part-time work can give you a little more stability than temporary jobs or gigs but can still give you enough variety so that you don't despise doing the same thing every day.
The only drawback is that it can be difficult to find jobs with schedules that work well with each other.
Get Better Jobs
Of course, maybe you've just had bad luck landing a job that really suits your personality and interests!
It could just be time to kick it in gear and find the right job for you.
If an office job just isn't your thing, then maybe working from home might be!
Here are some helpful work at home job lists that might interest you:
Make Money Having Fun
Last but not least – have some fun!
Maybe the reason you hate working is because you just haven't had fun at a job yet.
There are fun jobs out there, I promise!
There are also a lot of fun ways to make money.
For example, you can date rich men for some extra cash.
Or, get paid to be someone's friend.
You can play fantasy football and win big.
You might even get lucky and have rich people send you money for doing practically nothing.
Seriously, your options are virtually endless here.
At Work at Home Adventures, we have tons of articles about fun ways to make money, so you'll never run out of ideas!
Conclusion: "I Hate Working!" What to Do When You Hate Your Job
Have you found something here that sheds a new light on your job?
I hope so!
You don't have to hate working. You just need to find a job that's right for you!
Go talk to your boss and see if there is another position you might excel at.
If that's not an option, then try different types of work to switch things up and make you get excited about making money again.
Good luck!
Do you hate your current job, or have you left a job you hated?
We want to hear from you!
Feel free to leave us a comment below and let us know your thoughts.
Related Posts:
Earn Everything… nearly!
Join Ipsos iSay, one of the few Faithful and Honest survey panels and earn prizes, gift cards and donations. Stack your points and redeem them: Simple! No hidden fees and completely free!