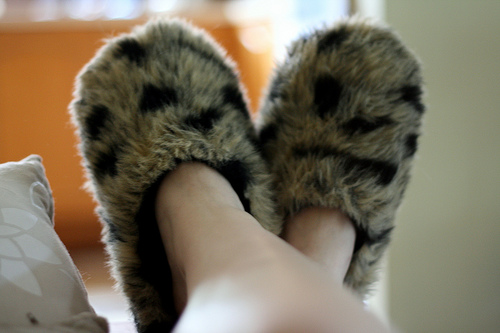 Written By: Erica Martin
Need Easy Extra $350+/Month For Free?
Working as an independent contractor can be a great way to work from home – it gives you the flexibility to set your own schedule so you can have more time to spend with your family, and in a lot of cases you also have more control over how much or how little you earn.  But you also have to have the self-discipline to set a schedule and stick to it so you can accomplish your goals.  This article will provide some tips for being successful when working as an independent contractor.
Know when your best time of day is to work
Some people are more productive in the morning, others are more productive in the afternoon or evening.  Try to schedule your hours so you can work when you're  most productive – if you try to work at other times, you may not get as much done as you would like.
Know when the company you're contracted with has the most work available
Though you may be more productive at certain times of day, there may be times when the company you're  contracted with has more work available.  For example, some companies that hire independent contractors to do inbound phone work have a  higher volume of calls at night, or on the weekends.  If this is the case, you  may want to try to schedule at least some of your hours during these times.
Know the product or service that your company provides
Independent contractors usually aren't provided with formal training, but are given resources that they can consult to find out more about the products or services they're promoting.  Be sure to take advantage of these resources and study them thoroughly so you can answer any questions you might be asked.  Also try doing a search online for additional information that might be useful to you.
Set your schedule, and try to stick to it as much as possible
Of course emergencies are going to come up at times – when  they do, follow whatever procedure the company you're contracted with has in place.
When you're working, try not to let other distractions get in the way
If you're afraid your children are going to be noisy, try to have a trusted friend or an older child take care of them so you can concentrate on your work.  Turn the ringer off on your cell phone, if that's possible.  If you're working a phone job and you have a few phones in the house, turn the ringer off on all the phones except the one you're using for your work.
These are just a few tips to help you succeed as an independent contractor.  If you work as an independent contractor and have other tips to share, I'd be interested to hear them.
Related Posts:
Need Easy Extra Cash?

Easy Extra Cash! Join PointClub and get access to the best paid online survey opportunities. Take Online Surveys, Make Money, It's That Easy! No hidden fees and completely free!


Want more money?

Join Surveyo 24 #1 paid survey site. It's easy - complete a survey and receive payment. No hidden fees and completely free!