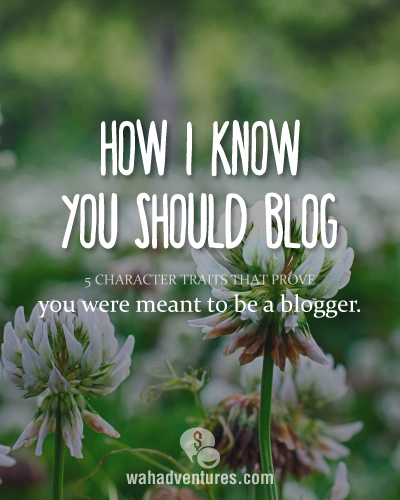 There is an estimated 31 Million Bloggers in the United States. While 81% of these bloggers have earned less than a hundred dollars, 8% are earning enough to support their families. Although the odds may not be in your favor to make a full-time living writing online, these statistics prove it is absolutely possible.
Need Easy Extra $350+/Month For Free?
As a blogger with five years experience, many people ask my advice when considering their own blog. More specifically, they look for me to tell them if they have a profitable idea. When I talk with these people, I consider the following 5 personal characteristics. If you have these God-given traits, I recommend you start a blog.
1. You have a passion and need an outlet.
Having extreme passion on a subject is the top reason to start a blog. Of the millions of blogs in the United States, roughly 35% of them are considered active. Which means most of them are posting less than once a month. Having a love for your subject keeps you motivated to post and be a part of an online community who shares your passion.
If you find yourself in Facebook Groups, online forums or clubs related to the topic on which you want to start a blog, you have passion! Not only that, you already have an audience.
2. You have patience to wait on the blog money.
Unfortunately it is impractical to think you can start a blog and be earning enough to quit your job right away. Blogging may have to begin as a hobby. It is possible your blog may never become a main source of income and if it does, it could take years before it's enough to sustain your lifestyle.
It took me eight months to earn my first $100 from blogging and four years before I considered it my profession, earning me a full-time income. However, some bloggers are profitable much sooner. Without knowing the future, be prepared for it to take time.
3. You manage your time wisely.
Since blogging for a profit takes time, every blogger must have some spare time available to blog between other jobs or responsibilities. If you are not sure if you really have the time to devote to blogging then you may set yourself up for failure.
I would recommend having, at a bare minimum, five hours a week to start a blog and maintain it.
I suggest bloggers plan to write at least two posts every single week. Consider also the time it takes to create attractive images, share your posts socially, respond to comments or emails and other technical aspects of blog maintenance.
4. You enjoy learning new things.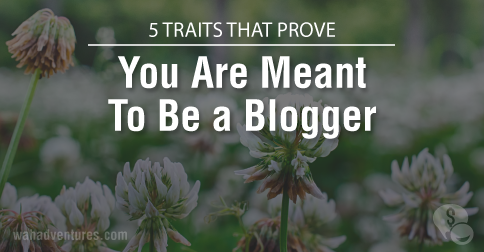 No one leaves the womb with the knowledge of creating and maintaining a website already impressed into their brain.
There is a lot to learn.
So you better enjoy the challenge of figuring things out on your own.
Many people attempt blogging but give up when they can't find someone to hold their hand through the learning process. Which is a shame because their passions could be making them money by now!
I am still learning new things all the time. In fact, this article is part of an assignment given to me from an online blogging academy course I am taking. The self-education never ends, so you better enjoy it.
5. You can handle the haters.
Bloggers have haters. As a blogger you should be prepared to receive negative comments, have your writing picked apart, your ideas shot down and people disagreeing with you. You cannot please everyone.
Need Easy Extra Cash?

Join e-Poll, one of the few faithful and honest survey panels and earn cash - paid via PayPal - gift cards for Amazon, Best Buy, iTunes, Starbucks, and Walmart, plus Retail e-vouchers.
The surveys are aimed at entertainment-related research, covering such things as personal TV watching habits, give feedback on new TV commercials or to review DVDs that are sent to your home.
For USA residents aged 13+. No hidden fees and completely free!


To succeed as a blogger, you need to be able to let the negativity roll. If you lash out every time someone disrespects you, you will lose respect from your readers and ultimately lose all credibility as an authority on the subject of your blog. Haters gonna hate.
If you have passion, patience, the ability to manage your time, enjoy learning and have a hard enough exterior to handle the haters- I think you should start a blog!
Be honest with yourself though. If you don't really fit all five of these characteristics, there is a chance you could be wasting your time.
On the other hand, if you are gonna let someone like me stop you from creating a blog, you shouldn't start one anyway.
Related Posts:
Want more money?

Join Surveyo 24 #1 paid survey site. It's easy - complete a survey and receive payment. No hidden fees and completely free!