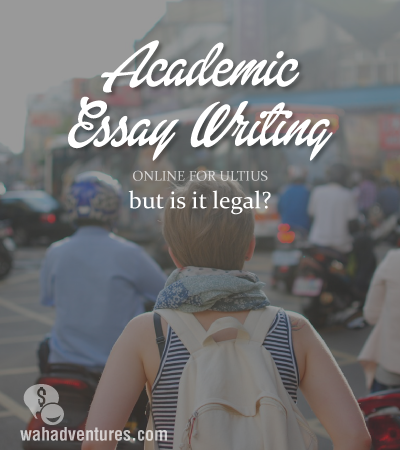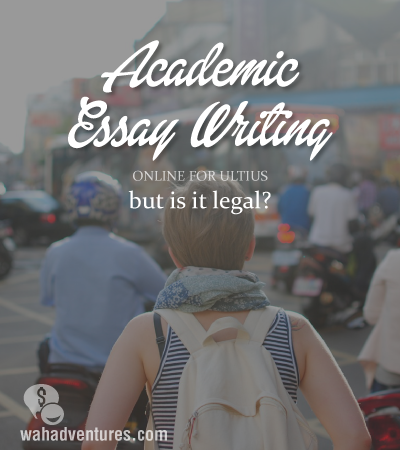 Ultius is a site that lets freelance writers choose academic writing assignments from a job board.  The job is flexible and can be done from anywhere with internet access.  The only time constraint is that once a writing  assignment is accepted- it must be completed by the deadline. However, there are some concerns about this type of work as you will see further into the review of Ultius.
Need Easy Extra $350+/Month For Free?
Show Me the Money
The pay is pretty good.  Most assignments pay $10 to $19 per page and payment is made every two weeks via PayPal.
Special Requirements
Also with the standard requirements of Microsoft Word, a computer, and internet connection, writers are required to have a mobile phone, and a 4 year degree is highly preferred.  This is due to the fact that the assignments are academic in nature.
Ultius Application
The application process appears easy enough with standard information required along with 2 academic writing samples.
Management
Ultius's big claim is an excellent working environment.  Some chatter on the net seems to allude to a young management group, and maybe editors that are actually undergrads.  This isn't necessarily an issue, but it appears to have left a bad taste in the mouths of some of their older writers.  Most of them seem willing to deal with it for the money however, with some even stating that it "pays the bills."
Chatter
The website includes a link to the company's reviews on Glassdoor.com, and indeed there are some great reviews there.  What is troubling however, is that the poor reviews are not related to the idea that this is a scam company, that it is hard to work for, or that they do not pay.
They appear to be relatively easy to work for and pay well.
Is Ultius Legal?
The problem lies in the legal and moral issues of what they do.  It seems that this is a pay for homework site- in at least some cases.  Some of the assignments could actually be students paying others to do their academic work for them.  While this is sketchy in any case, some of these works are in the fields of medicine and law, which is even more disturbing.  Additionally, this is illegal in several states, which throws a whole other kink in the works.
Conclusion
This seems to be a legitimate, well-paying writing site if you meet their qualifications.  However, due to potential legal and moral issues, proceed with caution.
Related Posts:
Want more money?

Easy Extra Cash! Join the famed Nielsen Computer and Mobile Panel site, install the app and earn rewards just for using the Internet as you do today! Nielsen gives away $10,000 each month.
Guaranteed 100% free membership.