What is Website Flipping?
Updated on: by Amy Kennedy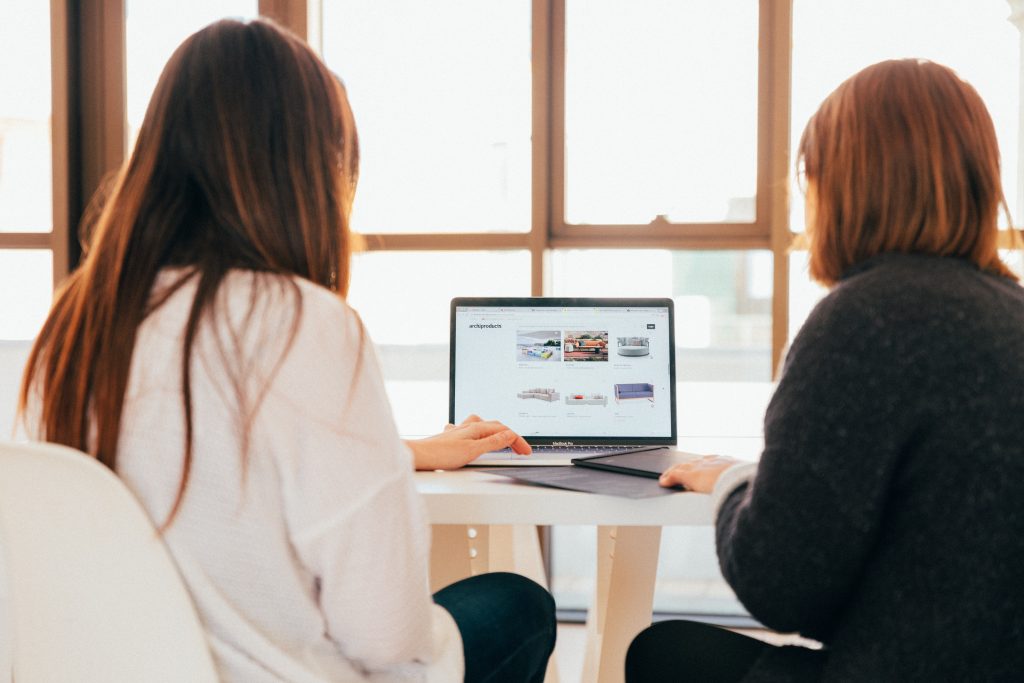 Need Easy Extra $350+/Month For Free?
Are you looking for an exciting way to make money online?
Have you ever heard of website flipping? Website flipping is a lucrative strategy that involves buying, improving, and selling websites for a profit.
In this article, we will explore what website flipping is, how it works, and why it has become a popular venture in the online marketplace.
Understanding Website Flipping
Website flipping is the process of acquiring an underperforming or undervalued website, making improvements to enhance its value, and then selling it at a higher price.
It's important to note that website flipping is different from website development. While website development involves creating a website from scratch, website flipping focuses on improving an existing website to increase its marketability.
One of the key benefits of website flipping is the potential for significant returns on investment.
By identifying websites with untapped potential or those that have not been fully optimized, you can leverage your skills and knowledge to enhance their performance and attract more buyers.
The Process of Website Flipping
Website flipping involves several key steps that need to be followed diligently to maximize your chances of success.
Step 1: Researching and Identifying Potential Websites for Flipping
The first step in website flipping is thorough research and identification of websites with potential.
This includes evaluating website metrics such as traffic, revenue, and domain authority to gauge the website's existing performance.
Additionally, analyzing market trends and demand can help you identify niches that are currently in high demand, increasing the chances of finding a profitable website to flip.
Step 2: Acquiring the Website
Once you have identified a promising website, the next step is to acquire it. This involves negotiating with the website owner to agree on a fair price.
It is crucial to conduct due diligence and perform legal checks to ensure the legitimacy of the website and avoid any potential legal issues in the future.
Step 3: Improving the Website
To increase the value of the website, you need to focus on making improvements. This includes enhancing the website's design and user experience to make it more visually appealing and user-friendly.
Optimizing SEO elements such as content, keywords, and meta tags can significantly improve the website's visibility in search engine results, driving more organic traffic.
Need Easy Extra Cash?
Pinecone Research, a leading name in online survey panel honesty, absolutely guarantees $3 cash for every survey you complete!
Take advantage of their time limited New Membership drive and register NOW. Join today: 100% free!


Implementing marketing strategies such as social media campaigns and email marketing can help expand the website's reach and attract a larger audience.
By improving the overall quality and performance of the website, you can make it more appealing to potential buyers.
Step 4: Increasing Website Value
To maximize the profitability of the website flipping venture, it is essential to increase the website's value.
Building quality backlinks from reputable sources can improve the website's authority and visibility in search engines. Expanding the website's reach through content marketing and guest posting can attract a wider audience and increase its market value.
Additionally, exploring additional revenue streams such as ads or affiliate marketing can boost the website's revenue potential, making it more attractive to potential buyers.
Step 5: Selling the Website
The final step in website flipping is selling the improved website at a profitable price.
Setting a competitive selling price requires careful consideration of various factors, including the website's performance, niche demand, and market trends.
Utilizing online marketplaces and platforms dedicated to website sales, such as Flippa or Empire Flippers, can help you reach a wider pool of potential buyers.
Negotiating with interested buyers and finalizing the sale marks the successful completion of the website flipping process.
Tips for Successful Website Flipping
To ensure a successful website flipping venture, here are some essential tips to keep in mind:
Conduct Thorough Market Research
Before diving into website flipping, it's crucial to conduct extensive market research. Identify profitable niches and market trends to determine which websites have the most potential for flipping.
By understanding the demand and competition within a specific niche, you can make informed decisions about which websites to acquire and improve.
Invest in Quality Websites
When selecting websites to flip, focus on quality rather than quantity. Look for websites with untapped potential, solid foundations, and room for improvement.
Avoid websites with significant issues or those that require extensive repairs, as they can be more time-consuming and less profitable to flip.
By investing in quality websites, you increase your chances of success and higher returns on investment.
Utilize Effective SEO Strategies
Search engine optimization (SEO) plays a crucial role in website flipping. Optimize the website's content, keywords, meta tags, and other SEO elements to improve its visibility in search engine rankings.
By targeting relevant keywords and implementing on-page and off-page SEO techniques, you can attract more organic traffic, increase the website's value, and make it more appealing to potential buyers.
Build a Strong Online Presence
In addition to SEO, building a strong online presence is essential for successful website flipping. Engage in content marketing by creating valuable and engaging content related to the website's niche.
Promote the website through social media channels to increase its visibility and attract a larger audience. Networking with other professionals in the industry can also open doors to collaboration opportunities and valuable insights.
Network and Collaborate with Professionals
Networking and collaborating with professionals experienced in website flipping can provide valuable guidance and insights.
Join online communities, forums, and social media groups focused on website flipping to connect with like-minded individuals.
By sharing knowledge, experiences, and strategies, you can expand your understanding of the industry, gain valuable tips, and potentially find partners for joint flipping projects.
Potential Risks and Challenges in Website Flipping
While website flipping can be a profitable venture, it's important to be aware of potential risks and challenges that may arise:
Dealing with Fraudulent Websites or Sellers
There is always a risk of encountering fraudulent websites or dishonest sellers in the online marketplace. It's crucial to conduct thorough due diligence and research on the website and its owner before making a purchase.
Verify the website's traffic and revenue claims, check its history, and ensure that all legal aspects, such as ownership rights and intellectual property, are in order.
Utilize reputable platforms and marketplaces for buying and selling websites to minimize the risk of scams.
Managing Unexpected Changes in Market Demand
Market trends and demand can fluctuate rapidly, which can impact the profitability of a flipped website. It's important to stay updated with industry news and emerging trends to adapt your flipping strategies accordingly.
Keep an eye on changes in consumer preferences, technology advancements, and search engine algorithms to ensure that the websites you flip remain relevant and appealing to potential buyers.
Overestimating the Potential and Profitability of a Website
It's easy to get carried away with optimism and overestimate the potential and profitability of a website.
Earn Everything… nearly!
Join Opinion Outpost, one of the few faithful and honest survey panels and earn cash and gift cards for your opinion. Stack your points and redeem them: Simple! No hidden fees and completely free!


Conduct realistic assessments of a website's performance, its niche's saturation, and the competition it faces.
Set achievable goals and expectations, considering factors such as the website's existing traffic, revenue sources, and growth potential.
Avoid overpaying for a website based on unrealistic projections, as it may lead to disappointing returns on investment.
Maintaining a Consistent Revenue Stream
Flipped websites often rely on revenue generated through various sources, such as ads, affiliate marketing, or product sales.
Ensuring a consistent revenue stream can be challenging. It's important to implement effective monetization strategies and diversify income sources to minimize dependency on a single revenue stream.
Continuously monitor and optimize the website's performance to maintain a steady income flow and maximize its value during the flipping process.
Wrap Up
Website flipping is an exciting online business opportunity that allows you to buy, improve, and sell websites for a profit.
By following the step-by-step process of website flipping and implementing effective strategies, you can turn underperforming websites into valuable assets.
Remember to conduct thorough research, invest wisely, and stay up-to-date with industry trends.
So why wait? Dive into the world of website flipping and unlock your potential for profitability and growth.
Related Posts:
Earn Everything… nearly!
Join Ipsos iSay, one of the few Faithful and Honest survey panels and earn prizes, gift cards and donations. Stack your points and redeem them: Simple! No hidden fees and completely free!