Will I Ever Find a Real Work from Home Job?
Updated on: by Miranda Grimm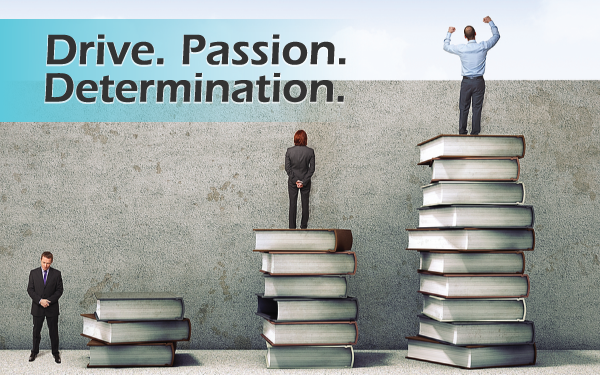 Need Easy Extra $350+/Month For Free?
Many people ask me if Working from Home can REALLY happen for them. Often they have looked through job leads for months, applied to jobs that were perfect but never heard back or found a job that turned out to be a waste of time. Finding a real work from home job involves having resources to help you find the right fit, knowing what stirs up your determination and being aware of the things that hold you back.
Resources to Find a Real Work from Home Job
No Guarantees
Using the above tools cannot guarantee you a work from home job.
As great as those resources are- It is only a small fraction of what will allow you to succeed and find a real work from home job. We can give you all the ingredients to make the best chocolate cake ever, even pre-heat the oven for you. But unless you read and follow the directions, combine your ingredients and use the oven. You won't get to enjoy that moist double layered fudge chocolate cake.
Unfortunately this work at home analogy doesn't allow you to just go out and buy a cake when you don't feel like making one. When it comes to working from home- you have to do all the work.
Common Denominator of Successful People
Work at Home Adventures has given me the advantage and benefit of being a part of thousands of others lives as they filter and search for a work from home job. Additionally, my career as a freelance web designer has allowed me to work with dozens of bloggers and website owners who all have a strong entrepreneurial spirit. It is crystal clear to me what has made successful people strive.
Drive. Passion. Determination
You Can't Fake It
Drive, passion and determination are not things you can fake. If you aren't feeling the drive or passion to work from home then maybe it's time to let go. Walking away is not failing. It's simply learning YOU.

I have had a lot of unsuccessful ventures. I quit college twice. I have had several websites fizzle away. I've lost a lot of money pursuing things that didn't turn out to be what I actually wanted. I can choose to look at these moments in my life as my failures but it is because of these times that I have learned who I am and what I want.
When I finally chose to let go and just be. I realized what made me happy. For me it was web design. I just couldn't see it because I was spending so much time trying to live out what I had pre-determined for myself.
What is Holding You Back?
Take a moment to be honest with yourself.
Money
Usually the biggest motivator to find a work from home job is money. But that is not enough to make it happen. Many people will go hungry rather than work. If money is your main drive to work from home then I encourage you to keep your options open. Whether its sucking it up and writing textbroker articles that you despise or finding a job outside of the home. If you are driven because you need money for survival then you don't have the ability to be choosy. If you can't get yourself to work and are choosing to let your lights be turned off then stop thinking you can make work from home happen. Go find a job that requires you to have more accountability. Some of us need a clock to punch.
Once you are out of survival mode and are making enough to pay the bills, you will begin seeing ways to make money while doing things you enjoy as well. Just have to keep your eyes open and your head clear.
Need Easy Extra Cash?
Pinecone Research, a leading name in online survey panel honesty, absolutely guarantees $3 cash for every survey you complete!
Take advantage of their time limited New Membership drive and register NOW. Join today: 100% free!


Time and Flexibility
Flexibility of working for yourself or from home is often a reason many choose to seek out a work from home job. If you want a job that allows you change your schedule at the drop of a hat; you need to accept that you have just cut your options by about 75%.  The more walls you have built the harder it will be to reach your destination. Many of those walls are not penetrable- I understand. So, it is now on you to realize that you have narrowed your options and you must be driven enough to keep looking even though most every work at home job won't work for you- if any at all.
What walls have you built? Can any of them be removed? The more walls you can tear down the wider your options.
Trust
I understand and encourage you to be careful when looking for a work from home job. It is a scary world and people are always trying to make a dollar at our expense.  But if you struggle to apply for most every work from home job because you are fearful that someone will steal your identity or look at your Facebook account, then I hate to break it to you– an online job may not be good for you. There has to be a balance of being smart online about your security and privacy and trusting that not everyone is trying to use you.
Use your resources to know more about a company you feel uncomfortable with.
Family and Friends
There have been many people tell me they aren't sure about taking a work from home job offer because their family and friends aren't supportive.
Working from home is not for grain followers. We are forging our own paths and working in a very non-traditional way. It doesn't come with the same security as a job where you can see your boss face to face.  If you want support from your family and friends then involve them with the job research you're doing. Allow them to see how big this little world is becoming. Sometimes they need reassurance that working from home has been successfully done for years. Educate them.
If you still cannot find their approval or they are too stubborn to hear anything you have to say. Then it's time for you to decide what is more important to your happiness. Their approval or the job?
Your Expectations
If you think you are going to land a job doing basic work that requires no specific skills or knowledge and make $25 an hour. You are fooling yourself. Get real.
If you need good money, then you need to offer skills that not just everyone has.  Know that you are in competition with the world, including people who are thrilled to do basic data entry for $2 an hour. Get creative, have realistic expectations and use the skills God, your education, life or your previous work experience gave you!
Want to be successful and find a real work from home job?
Use your resources.
Know where your drive and passions are. They will give you the needed determination.
Be aware of what holds you back or restricts you.
Nothing can stop you from finding a real work from home job if you TRULY have the passion, drive and determination to make it happen.
Related Posts:
Earn Everything… nearly!
Join Ipsos iSay, one of the few Faithful and Honest survey panels and earn prizes, gift cards and donations. Stack your points and redeem them: Simple! No hidden fees and completely free!