How to Win the Lottery: 20 Key Tips to Hit the Jackpot!
Updated on: by Amy Kennedy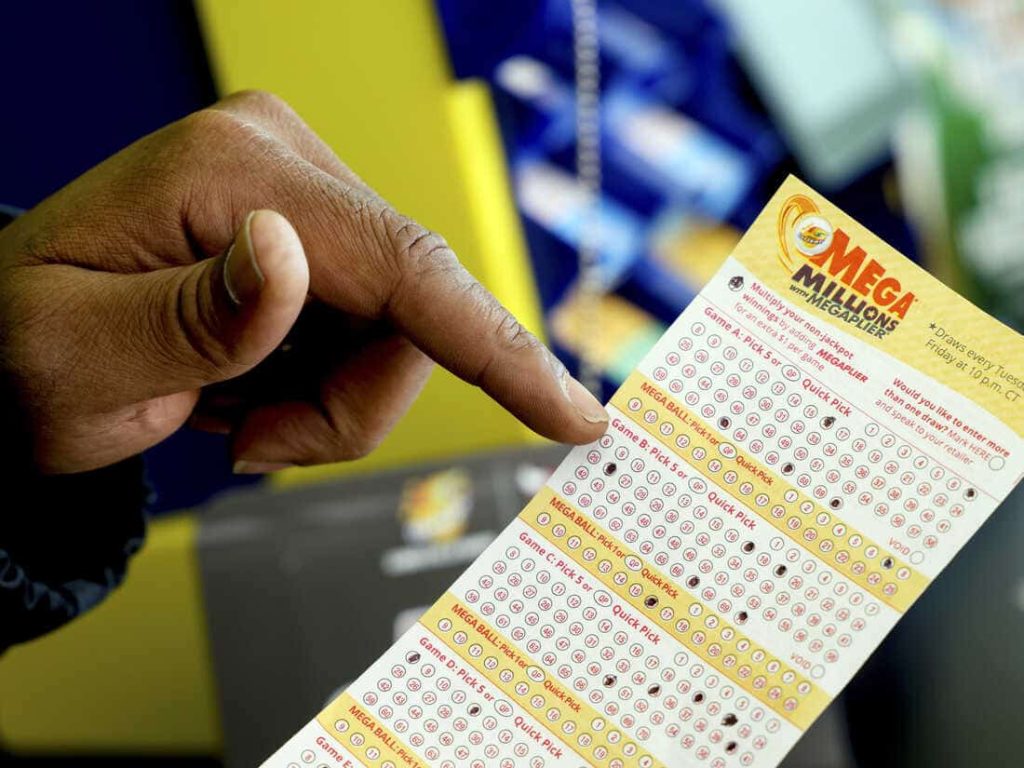 Need Easy Extra $350+/Month For Free?
Did you know that US state lottery sales reached $105.26 billion in 2021? This enormous spending represents the millions of people with dreams of hitting the jackpot and living their dream life.  
Indeed, who wouldn't want a cash windfall that gives you instant financial security for the rest of your life? Only your odds of winning the state lottery are 1 in 13,983,816 or once every 269,000 years! 
Then, let me share 17 ways how to win the lottery. Check them out below: – 
The Tips
1. Understand How the Lottery Works
Do you know the rules of the game? If not, you could be making silly mistakes that cost you the big jackpot. Here are some common lottery rules: – 
Confirm you are in a state or town with jurisdiction to participate in the lottery

 

Select five numbers from a specified range for the red balls and an extra number from a specified range for the

PowerBall

. Alternatively, let the lottery terminal pick random numbers for you

 

Confirm the cash prizes up for grabs for the various winning number combinations

 

Match the maximum number of combinations to win the jackpot

 

Take note of the scheduled days and times for the drawings

 

Remember to ask for the bonus prizes that come with every purchase

 
2. Buy As Many Tickets As You Can
Winning the lottery is based on chance. And the number of tickets you buy out of the possible tickets out on sale is your probability of winning the jackpot. Then, spend any extra coin you have on buying more tickets. 
Still, the lottery requires responsible gambling. Opt for this tip according to your budget. You don't want to go bankrupt trying to buy 5 million tickets out of the 20 million tickets out there, do you?  
Then, buy your lottery tickets in bulk. You save on trips to the vendor and might land on a planted winning scratch card by the manufacturer. Also, keep off the cheaper tickets. Most probably, they relate to a lower prize pool.  
3. Start or Join a Lottery Pool
A lottery pool allows you to buy more tickets to improve your chances of winning without necessarily spending more money.  Here is how it works: – 
Start by linking up with friends or workmates at your local social joint

 

Form a lottery group with your buddies

 

Lay down the custom rules for the group

 

Assign one or more members to buy the lottery tickets

 

Rotate duties, ensuring every member participates in buying tickets, picking random numbers, looking out for the draw, and claiming the win

 

Know and follow up on the scheduled days and times for the draws

 

Split the proceeds from the winning tickets

 
Joining a lottery pool presents you with the following benefits: – 
Improve your odds at no extra cost

 

Share the costs of losing tickets amongst pool members

 

You can be a passive member 

 
Still, you split your winnings amongst the group members. And, it can be cumbersome managing a lottery pool whose players are scattered far and wide 
4. Pick Your Lottery Numbers Based on Previous Statistics
Now, we all know winning the lottery is by chance. Yet, if you look closely at the previous statistics, you may discover a thing or two to improve your probability of winning. Then, analyze past lottery statistics for the most common drawn numbers and number combinations.  
Make informed lottery purchases based on scientific facts. Here are additional tips for using lottery statistics: – 
Pick your numbers based on sequence and not appearance. Just because the number combinations look nice doesn't guarantee a win

 

Mix odd and even numbers. Rarely will you find a winning ticket with odd or even numbers only

 

Be persistent. Identifying trends in statistics takes lots of practice

 
5. Avoid Tickets with Consecutive Numbers
A lottery ticket with straight numbers like 33, 34, 35, and 36 looks appealing. Only it is almost unheard of to see a winning lottery ticket with consecutive number combinations. Then, instead of consecutive numbers, pick a number from a broader data range, where at least 70% of the jackpot tickets lie.  
6. Play Like Slots
Do you often hang around lottery machines or vendors? If so, use this opportunity to buy your lottery ticket last before the outlet closes for the day.  
Often, the key to winning the lottery lies in buying the last to buy the tickets. Indeed, when you plat waiting to be the last one to play. Indeed, you may land on the winning jackpot by eliminating as many losing tickets as possible. 
Need Easy Extra Cash?
Pinecone Research, a leading name in online survey panel honesty, absolutely guarantees $3 cash for every survey you complete!
Take advantage of their time limited New Membership drive and register NOW. Join today: 100% free!


What if you could increase your chances of winning the lottery by eliminating most of your opponents? Indeed, let your buddies buy the tickets first. If none of them has the winning numbers, they've picked most of the losing tickets for you. Hence, you have fewer tickets to choose from, which include one with the winning numbers. 
7. Hold On to Your Old Tickets for Second Chance Games
Have you ever heard of the dummy who threw away their winning number combinations? Yes. It can happen when someone throws away an old ticket because they thought it was useless. Don't be one.  
Often, a ticket manufacturer may pick the best loser if no one has hit the jackpot for too long. When this happens, the manufacturer reverts to the losing tickets and selects one of them to be the winner.  
Also, you can learn a thing or two by scrutinizing your old tickets. Who knows, you may even notice a recurring mistake that is costing you the jackpot! 
8. Submit All Your Tickets for Verification
Do you let a lottery vendor countercheck your losing tickets before you dismiss them? If not, you may have a winning combination that skipped your attention.  
The best way to avoid missing your winning combination or making errors on the tickets is by getting them officially checked.  
An official agent will tell you the card with the winning numbers and alert you of any other ticket eligible for payment.  
9. Use the Singleton Method
The Singleton Method refers to scrutinizing your scratch cards for those random numbers that hardly appear twice or more in any ticket. These 'Singletons' are easier to spot on extended play scratch cards or lottery tickets by manufacturers yet to foolproof their scratch cards. 
Then, if your lottery ticket has a series of visible digits at the front, examine them to identify number combinations, symbols, or patterns that appear once. 
10. Keep Your Finances in Check
Winning the lottery takes time and luck. Hence, set a reasonable budget for playing the lottery. You wouldn't want to have to quit playing due to out-of-control finances, would you? Use these tips: – 
Set a daily, weekly, or monthly limit on how much you can spend on lottery tickets

 
Never use funds for paying monthly bills or life savings to play the lottery

 

Ask your friend or spouse to be your accountability partner

 

Acknowledge when winning the lottery becomes an obsession/addiction

 
11. Pick a Game & Stick to It
Identify the game you'd like to play. Then, handpick your lucky numbers and play as many times as you can until you will.  
12. Sign Your Tickets after Playing
It's a known fact; whoever turns in the winning lottery ticket has to be declared the winner. Only did you sign your tickets after playing? If not, should your submission have the winning combination, it may never be traceable to you. In turn, you will struggle to prove that you are the owner of the winning jackpot ticket. 
Then,  
Always sign at the back of your lottery tickets before submitting them for verification

 

Leave ample space above the signature for inserting the name of a trust or legal entity

 

Make a copy of your signed lottery ticket

 
13. Always Choose Your Lucky Numbers
Some lotteries have computer-generated numbers, giving you quick picks that can win the jackpot. The quick-pick tickets make your winning impersonal. In contrast, when you pick your lucky numbers, you will remember them and remain consistent in the future. Then, we suggest always choosing your random numbers. 
14. Never Go With Majority
Are there lesser-known lottery games in your area? Opt for those to increase your odds of hitting the jackpot. See, as more players flock to buy tickets for PowerBall, Mega Millions, and other popular games, they lessen your chance of winning. In contrast, less popular games have fewer players and higher probabilities of winning. 
15. Be Consistent
Ideally, play the same numbers every time. That way, if your number didn't win last time, it may win soon. Also, if you prefer playing once a week or a month, keep it consistent. Finally, monitor past drawings, ensuring you pick numbers in line with them. Whatever playing strategy you settle for, stick to it until you win. 
16. Trust Your Instincts
Follow your instincts; they are always right. For example, if you feel your son's birthday is the lucky number for the jackpot, go for it. Still, when playing multiple tickets, ensure you use a different lucky number for each card.  
17. Claim Your Win!
Finally, there are countless instances where the lottery announces a jackpot winner, and no one shows up to claim the grand prize. Here, the person with the unclaimed win may not be in the area. They may not know they are holding the jackpot prize. Some players even throw away their scratchcards after waiting too long.  
Then, check your numbers regularly to claim your win. More so, keep the ticket in a safe place where you can easily retrieve it. Be patient and careful to avoid being that person with unclaimed winnings. 
18. Play Less Popular Draw Days or Times
Consider playing the lottery on less popular draw days or times. Many people tend to play during weekends or on specific days when larger jackpots are advertised.
By choosing to play on less crowded days or during off-peak hours, you increase your chances of winning because there will be fewer participants. With fewer players competing for the same prizes, your odds of securing a winning ticket may improve.
19. Utilize Lottery Syndicates
Joining or creating a lottery syndicate can be a strategic move to increase your chances of winning without spending excessive amounts of money.
A lottery syndicate is a group of individuals who pool their money together to purchase multiple tickets collectively.
By sharing the cost of tickets with other members, you can afford to buy more tickets and increase your overall chances of winning. If the syndicate wins, the prize money is divided among the members according to the agreed-upon terms.
20. Play Second-Chance Games
Some lotteries offer second-chance games, which provide an opportunity to win even if your original ticket didn't yield a prize. These games give you a chance to enter a separate drawing or participate in a special contest using non-winning tickets.
Keep your old tickets and check the lottery's official website or contact their customer service to find out if they offer second-chance games.
Participating in these games can potentially turn a losing ticket into a winning one and increase your overall chances of winning a prize.
Conclusion
The US lottery continues to be popular with people from all walks of life, attracting millions of players each year. And, if lady luck is winking your way, you may win the jackpot. Then, the key to winning the lottery is strategizing to increase your chances. It is about being a responsible player.  
Related Posts:
Earn Everything… nearly!
Join Opinion Outpost, one of the few faithful and honest survey panels and earn cash and gift cards for your opinion. Stack your points and redeem them: Simple! No hidden fees and completely free!


Earn Everything… nearly!
Join Ipsos iSay, one of the few Faithful and Honest survey panels and earn prizes, gift cards and donations. Stack your points and redeem them: Simple! No hidden fees and completely free!