Work at Home Job Type Matching is Back!
Updated on: by Amy Kennedy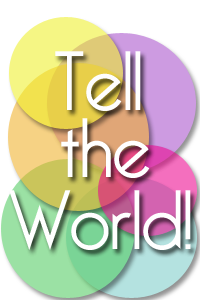 I have really been lacking on posting here as well as keeping the job leads up-to-date. But there is good reason for it! I have been spending those hours creating an AUTOMATED work at home job matching service!!!
Need Easy Extra $350+/Month For Free?
As most of you are aware I was recently offering free personalize job matching. Those who were interested could fill out a basic form telling of their background and I would suggest a few different jobs to them. As you could imagine, this became very overwhelming. As much as I enjoyed it I just had to let it go because I was losing a full day's worth of work-time to do job matches and was usually still behind- I could not keep up and the responses were getting sloppy at best.
When I suspended the work at home job matching, I had hopes I could figure out a way to automate it so that those who were new to working at home could get some guidance without me having to take too much time away from my family and work. It took a very long time because I could not find a program that would make a questionnaire work like I wanted.
Fortunately, because I am a student at Indiana University East, I have access to dozens of free Microsoft Software!! I looked through the programs and found one called Adobe Captivate 5. It lets you create slide-shows and one of the features is a quiz. I took a look and after many hours of reading tutorials and playing around with it, I realized I could create the Questionnaire I had been longing for!!
So, although I have book reports due this week , over 700 pages worth of reading to do and biology labs to complete, I set it all aside and jumped into making this Job Matching Survey! I am so pleased with the way it turned out that I wish I could share it with the entire world! If I could, I would bronze it and turn it into a statue I love it so much…but then it would be worthless…and since it is on the web…it would be impossible. So instead I am telling you and hoping you will tell your friend and maybe they will tell their friends and eventually the whole world will be just as in love with this survey as I am! … Okay I realize I am dreaming but please consider sharing it with even one friend! This is GREAT for people who are new to working at home!!
Please check it out- it is really fun! (I promise!) And while at it, check out these tips:
What's the Secret to Landing Your Dream Work-at-Home Job?
Here are tips on how you can land your dream work-at-home job:
Assess Your Skills and Interests
Before diving headfirst into the world of remote work, take some time to assess your skills and interests.
What are you passionate about? What are your strengths?
Identifying your unique abilities will help you narrow down the types of work-at-home jobs that align with your expertise.
Here are a few steps to guide you:
Step 1: Self-Reflection
Take a moment to reflect on your past experiences, hobbies, and skills. What tasks do you enjoy doing? What subjects or industries fascinate you?
Identifying your passions will give you a clearer direction when it comes to selecting a work-at-home job.
Step 2: Research Remote Job Opportunities
Once you have a better understanding of your skills and interests, it's time to explore remote job opportunities.
Conduct thorough research to discover the range of work-at-home options available in your desired field.
Look for job descriptions and requirements that match your skill set and experience level.
Need Easy Extra Cash?
Pinecone Research, a leading name in online survey panel honesty, absolutely guarantees $3 cash for every survey you complete!
Take advantage of their time limited New Membership drive and register NOW. Join today: 100% free!


Tailor Your Resume and Cover Letter
Crafting a well-targeted resume and cover letter is crucial to make a strong impression on potential employers in the competitive world of remote work.
Here are some tips to help you stand out:
Highlight Relevant Remote Work Experience
If you've previously worked remotely or have relevant experience that can be applied to remote work, make sure to highlight it in your resume.
Emphasize your ability to work independently, manage your time effectively, and communicate efficiently in a virtual environment.
Showcase Transferable Skills
Even if you don't have direct remote work experience, don't worry!
Focus on highlighting transferable skills that are valuable for remote positions.
These skills may include effective communication, adaptability, problem-solving, and self-motivation.
Demonstrate how these skills have been utilized in previous roles or situations.
Network and Leverage Online Platforms
Networking plays a vital role in finding work-at-home opportunities.
Leverage online platforms and communities to connect with like-minded professionals and potential employers.
Here are some avenues to explore:
LinkedIn and Professional Networking Sites
Optimize your LinkedIn profile and actively engage with relevant industry groups.
Connect with professionals who are already working remotely or companies that offer remote positions.
Building a strong professional network can open doors to hidden work-at-home job opportunities.
Freelancing Platforms and Remote Job Boards
Consider registering on freelancing platforms or remote job boards to access a wide range of remote work opportunities.
Create a compelling profile that showcases your skills, expertise, and previous achievements.
Actively apply for relevant job postings and submit proposals that highlight your unique value proposition.
Continuously Upgrade Your Skills
The remote work landscape is constantly evolving, and staying ahead of the curve is essential to land your dream work-at-home job.
Here's how you can continuously upgrade your skills:
Online Courses and Certifications
Invest in online courses and certifications that align with your desired work-at-home field.
These courses not only enhance your knowledge but also demonstrate your commitment to professional growth.
Employers value candidates who are proactive in staying up-to-date with industry trends and best practices.
Networking Events and Webinars
Attend virtual networking events, webinars, and conferences related to your industry.
These events provide valuable insights, allow you to connect with industry experts, and offer opportunities to learn from successful professionals in the remote work sphere.

(click the image to visit the Work at Home Job Matching Questionnaire)
Related Posts:
Earn Everything… nearly!
Join Ipsos iSay, one of the few Faithful and Honest survey panels and earn prizes, gift cards and donations. Stack your points and redeem them: Simple! No hidden fees and completely free!