Work from Home with LionBridge
Updated on: by Amy Kennedy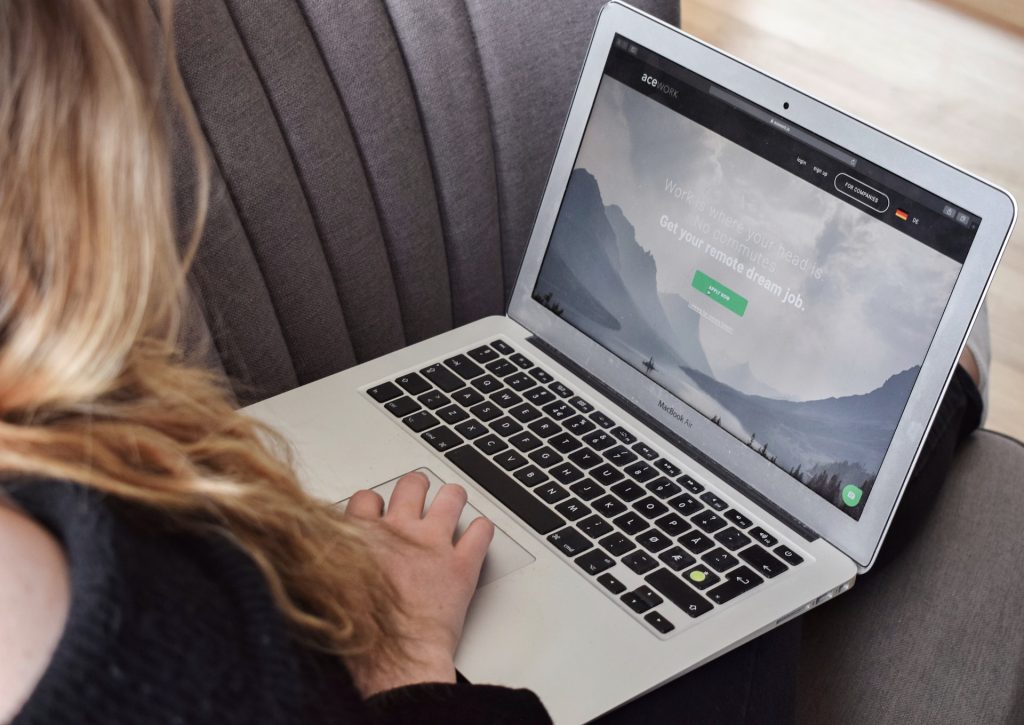 LionBridge offers work from home that is extremely flexible and also pays really well! There are not very many home based jobs that allow you to log in and work when you can without restriction to the time of day you work or the intervals you work. If you have children and need to work around a crazy schedule, then you are probably seeking a job without set hours.
Need Easy Extra $350+/Month For Free?
LionBridge offers a service to search engines that helps to ensure users have a pleasant and positive experience. Ever wonder what makes your search at Google or Bing bring up the results it does?  It is very complicated and actually a hidden algorithm that controls this.
However, an algorithm can fail and therefore humans must come in and evaluate the results of searches and other content that is determined by these hidden algorithms. LionBridge workers help make search engines work better.
If you are already confused, then it is possible LionBridge will be above your head. .. Or it could just mean I am a horrible communicator…so please continue… 🙂
LionBridge offers a variety of job types, many of which list a college degree as a requirement. However, the Internet Assessor position does not. Therefore, I will focus on the Internet Assessor job type to introduce you to LionBridge.
What does an Internet Assessor do? 
LionBridge's description of the job is:
The Rater role involves evaluating results of a web search, for appropriateness to search query input. Participants will be required to provide their opinion of the result displayed based on a set of guidelines we provide. Hours of work are flexible. The recommended hours of work are 10-20 hours per week.
Basically you will be given a set of guidelines that you will use to rate the results of actual search engine searches. Think of it as though you will be rating whether the results given on search engines like Google, give the results the searcher would have wanted. Did it answer their question or provide them the information they were looking for?
What are the Requirements to be an Internet Assessor at LionBridge?
LionBridge claims you do not need to have a high level of technical knowledge to be successful as an Internet Assessor. You simply need a basic understanding of browsing the internet.
You must:
Speak English
Have High Speed Internet
Be a Resident of your Country for at least 5 consecutive Years
Be able to manage your time so you can fit in 10-20 hours of work a week on your own schedule
Pass a two part exam
What is the exam like at LionBridge?
It is somewhat intense. Many say it is extremely difficult but some say it was a breeze. You will be given a study guide to read over and understand the guidelines of the job. Then you will be given the first part of the exam which includes 24 questions. If you pass this part, you will move on to the second part. The 150 question exam is a bit more difficult than the first and time consuming. You may expect to spend 5 hours on the exam alone. Not counting the many hours you will spend reading and studying the guidelines.
The exam is a good indicator of the type of work you will do. Taking the exam is sort of a good way for you to know if it is something you are comfortable doing.
Need Easy Extra Cash?
Pinecone Research, a leading name in online survey panel honesty, absolutely guarantees $3 cash for every survey you complete!
Take advantage of their time limited New Membership drive and register NOW. Join today: 100% free!


How much does LionBridge Pay?
We have yet another company who chooses to keep the rate of pay under wraps through a binding disclosure agreement. I am not under any agreement as I have not worked for LionBridge, so I can tell you to expect a pay range of somewhere between $13 and $15 an hour. LionBridge does pay you hourly by the way.
What is the Pay Schedule at LionBridge?
LionBridge pays once a month. Yuck..I know. And to top it off they only pay through wire transfer which many banks charge upwards of $10 for! You would have to check with your bank to find out what charges you will receive for every wire transfer LionBridge makes into your account.
What is the Scheduling like at LionBridge?
LionBridge is a part time job, limiting your hours to no more than 20 hours a week. You are usually required to work at least 10 hours a week. Unfortunately the work load is not consistent and through periods of dry spells, it can be hard to get your minimum 10 hours of work in a week. I do believe if there is a lack of work, LionBridge is not strict about the 10 hour minimum. But if there is plenty of work, LionBridge may send you a warning message and if you do not meet their requirement you could be terminated.
What You Need to Know about Search Engine Evaluating LionBridge:
You are an Independent Contractor, not an employee, meaning taxes are not held from your check.
If you have worked at Leapforce in the past, you cannot work at LionBridge now.
You can opt out of receiving pornography based searches, but there is no guaruntee you will still not receive inappropriate or porn search queries. You can however, quickly exit the screen without penalty.
Work is not consistent. It is always a good idea to keep a back up job if you are depending on the income you earn with LionBridge.
Tips and Tricks to Enhance Your Performance as an Internet Assessor at Lionbridge
As an Internet Assessor at Lionbridge, there are several tips and tricks you can utilize to enhance your performance and excel in your role. 
These strategies can help you become more efficient, accurate, and successful in evaluating search engine results. 
By implementing these tips, you can maximize your productivity and increase your chances of maintaining a long-term working relationship with Lionbridge.
Familiarize Yourself with Guidelines and Rating Criteria
To excel as an Internet Assessor at Lionbridge, immerse yourself in the provided guidelines and rating criteria. 
Carefully read and comprehend the guidelines, understanding the specific rating scales and examples. 
This familiarity ensures consistent and accurate evaluations. 
By adhering to the guidelines, you contribute to improved search engine results and user experience, aligning with Lionbridge's mission. 
Thorough knowledge of these criteria empowers you to assess the relevance and appropriateness of search engine results effectively. 
Take the time to internalize the instructions, allowing you to provide valuable feedback and make a positive impact on users' search experiences.
Stay Updated on Search Engine Algorithm Changes
Continuous awareness of search engine algorithm changes is vital for an Internet Assessor. 
Search engines frequently update their algorithms, affecting the evaluation process. 
Stay up-to-date by monitoring industry news, official announcements, and Lionbridge communications. 
Changes in algorithms may alter ranking factors and evaluation criteria, influencing your assessments. 
A vigilant approach enables you to maintain accuracy and relevance in your evaluations, contributing to enhanced search engine performance and ensuring user satisfaction.
Develop a Systematic Approach
Enhance your productivity and efficiency as an Internet Assessor by establishing a systematic work approach. 
Create a daily routine that suits your schedule, allocating specific hours for assessment tasks. 
Adhering to a structured workflow helps you manage time effectively and meet deadlines consistently. 
Taking regular breaks during work hours promotes a healthy work-life balance and prevents burnout. 
A systematic approach enables you to stay organized and focused, resulting in improved performance, higher-quality evaluations, and a seamless experience in your role.
Take Advantage of Practice Queries
Make the most of the practice queries offered by Lionbridge to refine your evaluation skills. 
Practice queries provide an opportunity to apply the guidelines and rating criteria to real-world scenarios. 
Engage in self-assessment by comparing your evaluations with expected outcomes. 
Analyze any discrepancies and learn from them. 
Earn Everything… nearly!
Join Opinion Outpost, one of the few faithful and honest survey panels and earn cash and gift cards for your opinion. Stack your points and redeem them: Simple! No hidden fees and completely free!


These exercises bolster your judgment and build confidence in your evaluation abilities. 
Embrace the learning process, continually honing your skills through practice. 
The insights gained from practice queries empower you to provide more accurate assessments when evaluating live search engine results.
Seek Clarification and Ask Questions
When in doubt about guidelines or evaluation aspects, don't hesitate to seek clarification. 
Lionbridge provides support channels and forums where you can ask questions and receive guidance from experienced assessors or company representatives. 
Seeking clarification ensures a thorough understanding of evaluation criteria, minimizing potential mistakes. 
Asking questions fosters a supportive environment where assessors can learn from one another and collaborate effectively. 
Clear communication leads to better evaluations and contributes to your overall success as an Internet Assessor.
Actively Participate in Assessor Communities
Engaging with fellow assessors in online communities or forums offers valuable insights and tips to enhance your performance. 
Join these communities to share experiences, strategies, and best practices. 
Actively participating in discussions allows you to seek advice, provide feedback, and learn from others' experiences. 
Collaboration with fellow assessors creates a sense of camaraderie and support, motivating you to excel in your role. 
By sharing knowledge and experiences, you become part of a cohesive network that fosters growth and success in your search engine evaluation journey.
Continuously Learn and Adapt
As an Internet Assessor, embrace a growth mindset and remain open to learning and adaptation. 
The search engine industry is ever-evolving, and staying updated with the latest trends and techniques is essential. 
Keep exploring additional resources to deepen your knowledge of search engine optimization (SEO) concepts. 
Understanding user intent and behavior improves the quality and relevance of your evaluations. 
Adaptability allows you to align your assessments with changing search engine algorithms and user needs, contributing to more effective search engine performance and user satisfaction. 
Continuously seeking knowledge and refining your skills leads to sustained success as an Internet Assessor at Lionbridge.
Other Search Engine Evaluating Companies like LionBridge to consider:
Leapforce
is the company I work with. They do the same basic work but a lot of things are different. Pay is slightly different but there is no wire transfer. You also have no maximum monthly hourly restrictions, simply at least 200 tasks completed a month, which for me took less than 3 hours.
Butler Hill
is a company I do not know a lot about, but they do the same work and I hear they pay higher than any other company.
Workforce Logic
hires for Google from time to time but I believe the work is not long term (but I could be wrong about that).
Where to Apply for LionBridge:
Related Posts:
Earn Everything… nearly!
Join Ipsos iSay, one of the few Faithful and Honest survey panels and earn prizes, gift cards and donations. Stack your points and redeem them: Simple! No hidden fees and completely free!