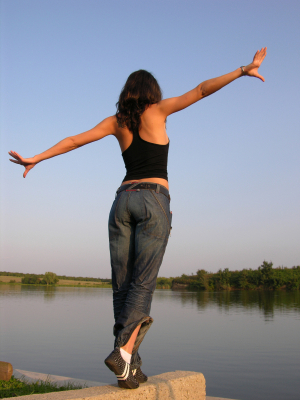 By: Jess Weaver
Need Easy Extra $350+/Month For Free?
Most of us who work at home try to set up some kind of schedule to make our day go smoother. I have seen several work at home moms post their "day to day schedule".  However, in reality we all know those schedules vary by the hour. My biggest struggle is prioritizing my priorities. As a work at home mom, I have two major priorities.
To take care of my children.
To make money.
There are some days that I really do not feel like working. However, deep down I know that I enjoy contributing to the family finances.
Financial responsibilities are tough in my family. My husband and I both have student loans and neither of us are working in our designated degrees. I have established before that I work at home and also outside of the home. Balancing all of these "eggs" has almost resulted in the Momma Bird cracking.
While I know making money is important I still struggle with knowing the best ways to take care of my children as a work at home mom. Some days I think, "maybe it would be easier if I took them to the sitters." However, the easy way out isn't always the best way out. Deb Knight posted about letting go of things that just are not working for us in her article, When Eggs Shatter. I completely agree because if I am waking up every day and dreading what I am doing -it is not for me.
I am not perfect at balancing my work load or my motherly load. But I have a drive to work and I have the drive to be the best mother possible. Some days a schedule will work and sometimes it will not.
What are ways you balance your home life and work life?
Related Posts:
Want more money?

Easy Extra Cash! Join the famed Nielsen Computer and Mobile Panel site, install the app and earn rewards just for using the Internet as you do today! Nielsen gives away $10,000 each month.
Guaranteed 100% free membership.