18 Best Ways How To Make Money Without A Car
Updated on: by Amy Kennedy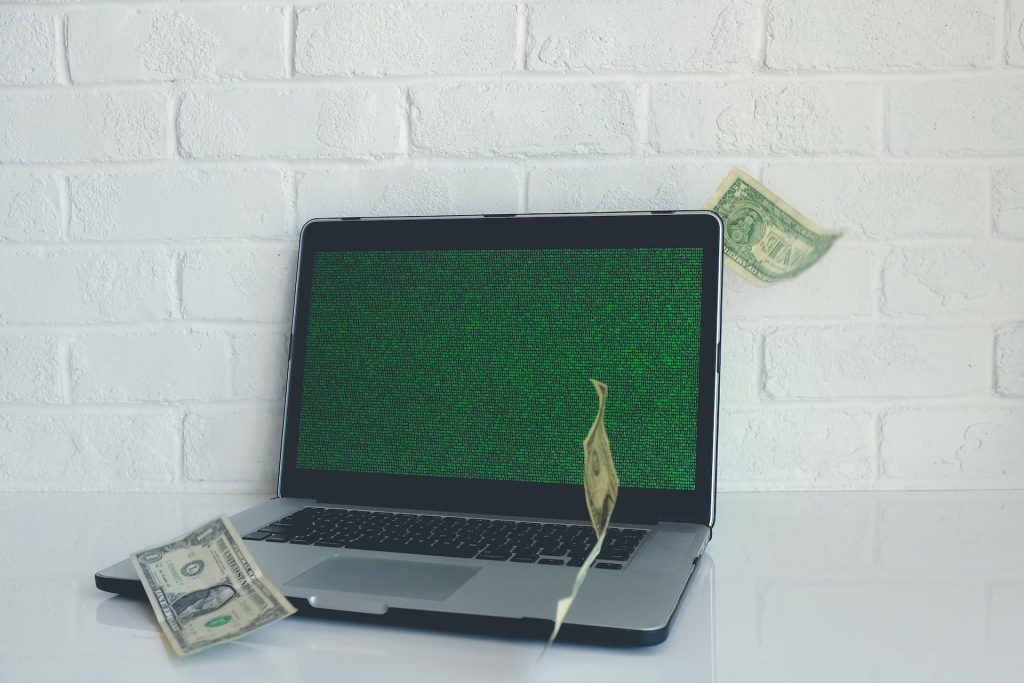 Making money without owning a car is not only possible but also increasingly popular today.
Need Easy Extra $350+/Month For Free?
Whether you're seeking extra income or looking for a full-time gig, there are numerous opportunities available.
In this blog, we'll explore the 20 best ways to make money without a car, offering options for remote work, online ventures, and local opportunities that don't require you to own a vehicle.
Remote Work
Remote work has become a popular and accessible way to earn money, even without a car. Whether you're a freelancer, consultant, or virtual assistant, there are numerous opportunities to work remotely and generate income.
Here, we'll delve deeper into each of these remote work options, highlighting the benefits and how to get started.
1. Freelancing
Freelancing offers a flexible and versatile path to making money without the need for a car. As a freelancer, you can tap into a wide range of skills and services, making it one of the most diverse remote work options available.
What You Can Offer as a Freelancer:
Content Writing: If you have a way with words, freelance content writing can be a lucrative choice. Content is in high demand for websites, blogs, and marketing materials.
Graphic Design: Graphic designers can provide services such as logo design, branding, and creating visual content for websites and social media.
Web Development: Web developers can build and maintain websites, offering their expertise in coding, design, and functionality.
Where to Find Freelance Opportunities:
Upwork: Upwork is one of the largest freelance platforms globally, connecting freelancers with clients in various industries.
Freelancer: Freelancer is another popular platform where freelancers can find a wide range of projects and gigs.
2. Online Consulting
Online consulting is a lucrative option for individuals with specialized expertise in a particular field. It allows you to provide valuable advice and insights to clients who seek guidance, all while working remotely.
Areas of Consulting Expertise:
Business Consulting: Share your knowledge in business strategy, marketing, or operations to help businesses thrive.
Financial Consulting: Offer financial planning, investment, or accounting advice to individuals or small businesses.
Career Coaching: Assist individuals in advancing their careers by providing guidance on job searching, resume building, and interview preparation.
Platforms for Online Consulting:
Clarity.fm: Clarity.fm is a platform where consultants can offer their expertise and connect with clients seeking guidance in various fields.
Catalant: Catalant is another platform that connects consultants with businesses in need of specialized knowledge and advice.
3. Virtual Assistance
Becoming a virtual assistant is an excellent way to make money remotely by offering administrative support, bookkeeping, or customer service. Many businesses and entrepreneurs are eager to hire virtual assistants to help manage their daily tasks.
Tasks You Can Handle as a Virtual Assistant:
Administrative Support: Manage emails, schedule appointments, and handle various administrative tasks.
Bookkeeping: Assist with financial record-keeping and budget management.
Customer Service: Provide excellent customer support through email, chat, or phone.
Where to Find Virtual Assistant Gigs:
Time Etc: Time Etc is a platform that connects virtual assistants with clients seeking administrative support.
Belay: Belay is another platform where virtual assistants can find opportunities to work remotely with businesses and entrepreneurs.
Online Income Streams
When it comes to making money online without a car, there's a wealth of opportunities available. In this section, we'll delve into four lucrative online income streams: e-commerce and dropshipping, affiliate marketing, content creation (blogging and YouTube), and online tutoring.
These options provide a pathway to generate income from the comfort of your own home.
Need Easy Extra Cash?
Pinecone Research, a leading name in online survey panel honesty, absolutely guarantees $3 cash for every survey you complete!
Take advantage of their time limited New Membership drive and register NOW. Join today: 100% free!


4. E-Commerce and Dropshipping
Starting an online store and exploring dropshipping can be an excellent way to earn money without the need for a car. Here's what you need to know:
E-Commerce Business: You can start your own e-commerce store, offering products that align with your interests or a niche market. Platforms like Shopify make it easy to set up and manage an online store.
Dropshipping: Dropshipping is a unique business model where you sell products to customers without holding any inventory. When a customer makes a purchase, the product is shipped directly from the supplier to the customer. This eliminates the need for storage space and handling physical products.
Benefits: E-commerce and dropshipping offer flexibility and scalability. You can choose products that resonate with your target audience and adjust your offerings as needed.
5. Affiliate Marketing
Affiliate marketing is a popular online income stream that involves promoting products or services and earning commissions on sales. Here's how to get started:
Affiliate Programs: Join affiliate programs offered by companies and brands. Platforms like Amazon Associates and ShareASale host a wide range of affiliate programs.
Promotion: Once you're part of an affiliate program, you'll receive unique affiliate links. Promote these links through your blog, social media, or other online channels. When someone makes a purchase through your link, you earn a commission.
Benefits: Affiliate marketing allows you to monetize your online presence without the need to create and sell products. You can choose products and services that align with your audience's interests.
6. Content Creation (Blogging, YouTube)
Creating content through blogging and YouTube can be both fulfilling and financially rewarding. Here's how to turn your passion into a source of income:
Blogging: Start a blog on a topic you're passionate about. Write high-quality articles, share valuable insights, and attract an audience. Monetize your blog through advertising networks like Google AdSense and by collaborating with brands.
YouTube: If you prefer video content, consider starting a YouTube channel. Create engaging videos that cater to your audience's interests. Join the YouTube Partner Program to earn money through ad revenue and sponsorships.
Benefits: Content creation allows you to share your expertise and interests while generating income. It can also lead to opportunities for brand partnerships and product endorsements.
7. Online Tutoring
Online tutoring has witnessed significant growth, and platforms like VIPKid have made it easier for educators to connect with students worldwide. Here's how you can get involved:
Expertise: If you have expertise in a particular subject, such as math, language, or science, you can become an online tutor. VIPKid, for example, connects English-speaking educators with students in China.
Flexibility: Online tutoring offers flexibility in terms of scheduling and location. You can teach from the comfort of your home, making it an accessible option for earning money remotely.
Benefits: Online tutoring allows you to share your knowledge and make a positive impact on students' lives. It's a rewarding way to earn money while helping others succeed academically.
Local Opportunities
When you're looking to make money without a car, local opportunities can provide a convenient and sustainable source of income.
In this section, we'll explore four options that allow you to earn locally, often without the need for extensive transportation.
8. Food Delivery
Delivering food with services like UberEats or DoorDash is a fantastic way to earn locally. What's great is that you don't necessarily need a car for this. Here's how:
Alternative Transportation: You can use a bicycle or scooter for eco-friendly and cost-effective food deliveries. Many delivery platforms even offer incentives for using these modes of transportation.
Flexibility: Food delivery gigs often allow for flexible scheduling, making it suitable for part-time or full-time work.
Benefits: Apart from earning money, you'll get some exercise while delivering food and contribute to the convenience of local residents.
9. Pet Sitting and Dog Walking
If you have a passion for animals, pet sitting or dog walking can be both enjoyable and profitable. Websites like Rover connect pet owners with trusted caregivers, and many of these services can be offered within walking distance.
Local Services: Pet owners in your area may require pet sitting, dog walking, or other pet-related services. This often means you won't need to travel far to reach your clients.
Build a Client Base: As you gain experience and positive reviews, you can build a loyal client base in your local community.
Flexible Hours: Pet sitting and dog walking gigs typically offer flexible hours, making them suitable for various schedules.
10. Bike Courier
Becoming a bike courier is an environmentally friendly way to earn money locally. Whether you're delivering packages, documents, or food, using a bicycle allows you to provide efficient and speedy service.
Eco-Friendly Delivery: Bicycles are a sustainable mode of transportation, and many urban areas are supportive of bike courier services.
Local Delivery: Bike couriers often focus on local deliveries, reducing the need for long commutes.
Earn Everything… nearly!
Join Opinion Outpost, one of the few faithful and honest survey panels and earn cash and gift cards for your opinion. Stack your points and redeem them: Simple! No hidden fees and completely free!


Stay Active: Being a bike courier allows you to stay active and enjoy the benefits of outdoor exercise.
11. Gig Economy Jobs
Various gig economy apps offer opportunities for completing small tasks, running errands, or providing local services. Here are some popular platforms:
TaskRabbit: TaskRabbit connects people who need help with tasks to local freelancers. You can find gigs related to handyman work, cleaning, moving, and more.
Handy: Handy specializes in home cleaning and maintenance services. If you have skills in this area, you can offer your services locally.
Benefits: Gig economy jobs often allow you to work on your terms, select the tasks you're comfortable with, and earn money without extensive travel.
Passive Income Streams
Passive income streams are a smart way to earn money with minimal ongoing effort.
These options require an initial investment of time, money, or expertise, but they can provide steady income over time.
12. Investing in Stocks and Dividends
Investing in stocks and dividend-paying assets is a long-term strategy for generating passive income. Here's how to get started:
Stock Market: Platforms like Robinhood and E*TRADE provide easy access to the stock market, allowing you to invest in individual stocks and exchange-traded funds (ETFs).
Dividends: Some stocks pay dividends regularly, providing you with a share of the company's profits. Dividend income can be a source of ongoing passive income.
Long-Term Growth: Investing in stocks offers the potential for long-term growth in your investment portfolio.
13. Real Estate Crowdfunding
Real estate crowdfunding platforms, such as Fundrise, allow you to invest in real estate projects collectively. Here's how it works:
Collective Investment: Real estate crowdfunding platforms pool investments from multiple investors to purchase and manage properties.
Passive Income: As an investor, you can earn passive income from rental properties without the responsibilities of property management.
Diversification: Real estate crowdfunding allows you to diversify your investment portfolio beyond traditional stocks and bonds.
14. Creating an Online Course
If you have expertise in a particular subject, consider creating and selling online courses. Here's how to get started:
Course Creation: Develop high-quality courses that provide value to your target audience. Platforms like Udemy and Teachable offer tools for hosting and selling courses.
Monetization: You can monetize your courses by charging for access. Once created, your courses can generate ongoing income as more students enroll.
Expertise Sharing: Creating online courses allows you to share your knowledge and expertise with a global audience.
Gig Economy and Freelancing
The gig economy offers a multitude of opportunities for making money, even without a car.
In this section, we'll explore two distinct avenues: ride-sharing and delivery apps, as well as micro jobs and task apps.
Additionally, we'll delve into alternative transportation methods that make these gigs accessible and environmentally friendly.
15. Ride-Sharing and Delivery Apps
Participating in ride-sharing and delivery services doesn't necessarily require owning a car. You can leverage alternative transportation methods like bicycles or e-scooters for these gigs. Here's how:
Bicycles and E-Scooters: Many urban areas have embraced eco-friendly modes of transportation. Apps like Lyft and Postmates allow you to use bicycles or e-scooters for ride-sharing and deliveries.
Flexibility: This option provides the flexibility to work on your terms, utilizing environmentally friendly transportation.
Cost-Efficiency: Using bicycles or e-scooters can be cost-effective and reduce the expenses associated with car ownership.
16. Micro Jobs and Task Apps
Micro job platforms like Fiverr and task apps such as TaskRabbit open up opportunities for completing small tasks or offering services locally. What makes these platforms unique is the ability to find gigs often within walking distance.
Local Opportunities: Micro jobs and tasks available on these platforms can often be completed in your local area, eliminating the need for extensive travel.
Varied Tasks: You can find a diverse range of tasks, from handyman work to assembling furniture or running errands.
Flexible Scheduling: Gig economy jobs on micro job platforms offer flexibility, enabling you to work according to your availability.
Alternative Transportation
Using alternative modes of transportation can be both financially and environmentally beneficial. In this section, we'll explore two practical options: bicycles and e-scooters, as well as public transportation.
17. Using Bicycles and E-Scooters
Opting for bicycles and e-scooters as your primary mode of transportation is not only cost-effective but also eco-friendly. This choice is particularly advantageous if you're involved in gig economy roles that involve local deliveries.
Cost Savings: Using bicycles or e-scooters significantly reduces transportation costs compared to car ownership.
Environmental Impact: These modes of transportation contribute to a healthier environment by reducing carbon emissions.
Local Accessibility: Bicycles and e-scooters are easily accessible in many urban areas, making them convenient for local travel.
18. Public Transportation
Leveraging public transportation is a practical way to access local gigs or appointments, even without owning a car. Public transit offers cost-effective and efficient travel within your area.
Cost-Efficiency: Public transportation is often more affordable than maintaining a car, considering expenses like fuel, insurance, and maintenance.
Convenience: Public transit systems are designed to provide access to various locations within your city or region.
Reduced Traffic Stress: You can avoid the stress of driving in traffic and the associated costs of parking.
Conclusion
Earning money without a car is entirely achievable with the right approach.
This blog has explored various remote work options, online income streams, local opportunities, passive income strategies, and alternative transportation methods.
Whether you're looking for short-term gigs or long-term income sources, there are plenty of options available to suit your skills and circumstances.
Start exploring these opportunities today to secure your financial future without the need for a car.
Related Posts:
Earn Everything… nearly!
Join Ipsos iSay, one of the few Faithful and Honest survey panels and earn prizes, gift cards and donations. Stack your points and redeem them: Simple! No hidden fees and completely free!