Need Easy Extra $250+/Month For Free?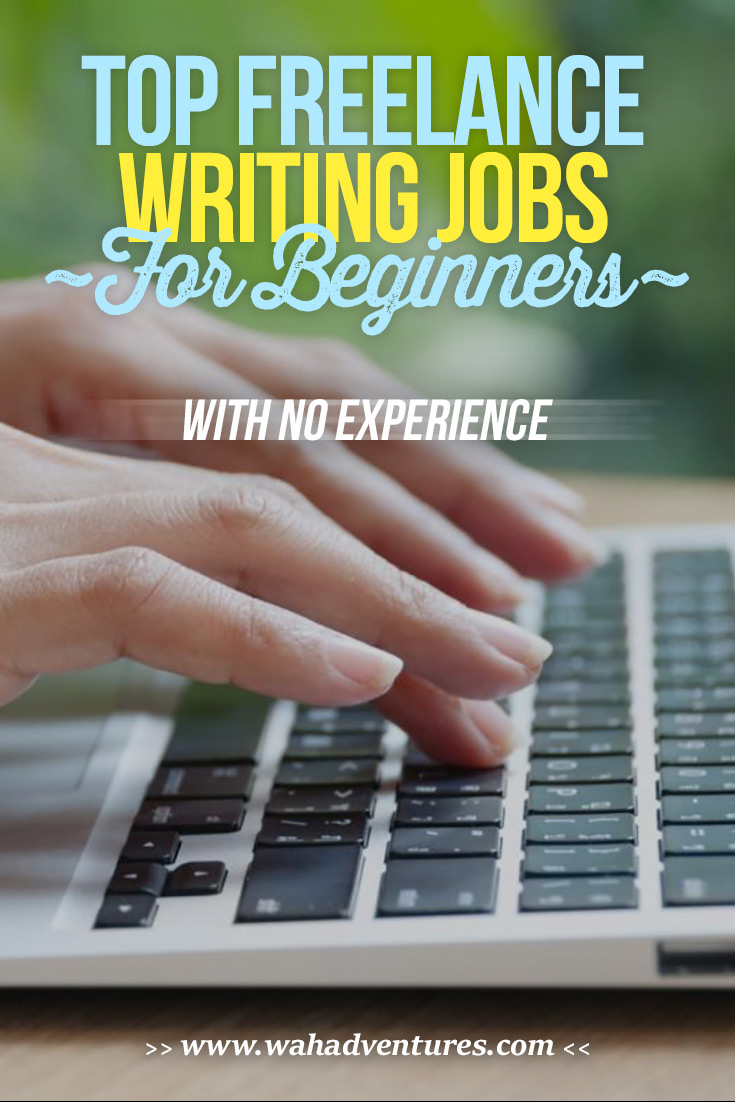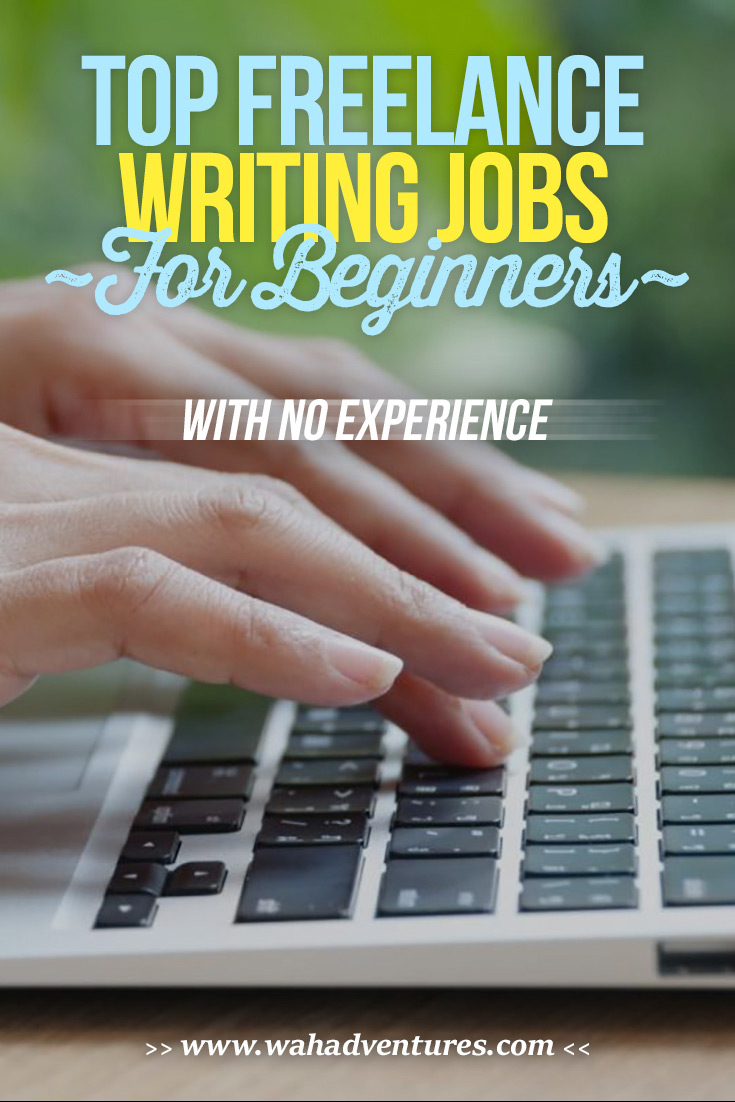 I love writing.
I went to college, majoring in English, and never got anything below an A on my papers.
There's something about writing that gives me joy.
Maybe it's the fact that you learn so many new things through constant research.
Or, the variation in topics makes it impossible to ever get bored from writing.
I have a difficult time naming my favorite thing about writing because I love it all.
Which is why I have always known I wanted to be a writer.
But not for a newspaper or journalistic path.
I wanted to do it my own way, with freelance writing.
Several months ago, I left my job as a preschool teacher (a job I loved!) to become a full-time freelance writer.
I work from home, set my own schedule that works for my family, and write about things I love. It's literally perfect.
I need to mention, though, that I'd been freelancing for a couple of years prior to quitting my job. Becoming a successful freelance writer doesn't happen overnight.
As with most professional jobs, you have to start from the bottom and work your way up.
Once you get there, though, the view is awesome.
You don't have to be the world's best writer and know everything there is to know about grammar.
As long as you have a true passion for writing and the dedication to work hard, you'll make it.
And these freelance online writing jobs for beginners with no experience will help you get there.
Get Started with Freelance Online Writing Jobs for Beginners with No Experience
Although I chose to get my degree in English, you don't need a college degree to become a freelance writer.
In fact, I know many freelance writers with no college education at all.
I knew I wanted a college degree, and I chose to get one in a field that made sense for me and would contribute to my future career, so English it was.
But, don't feel like you need to do that. It looks great on resumes, but it's not a necessity.
However, you have to really love writing.
Because that's what you'll be doing every day. And you may not always get to write about topics you love in the beginning.
You may be stuck writing about vegetable gardening for a week straight. Seriously, I've done it.
But, like any other job you're striving for, starting at the bottom is how you get your foot in the door and get to where you want to be.
Sometimes, this means working for a super low per-word rate just so you can gain some experience for your portfolio.
There are so many ways you can find online writing jobs, but they definitely are not all created equal. Content mills, for example, usually provide quick, easy work, but pay very little.
Some writing job boards have jobs with excellent pay rates, but the assignments are usually more involved.
Some writers praise content mills and continue to use them after years of freelance writing.
Others despise them and try to steer every freelancer away from them.
These freelancers usually swear by pitching article ideas to blogs and websites, which is a process that takes time and fine-tuning.
You won't know what the best option is for you until you try them.
Content Mill Jobs
A content mill is basically a website where clients post work for freelance writers to write.
The client posts details about the writing assignment and, depending on the content mill, will place it up for bid, put it into a pool of writers, or assign it directly to a writer.
The content mill is what pays the writer for the work, and the client funds that work by paying the content mill first.
Usually, the content mill takes a cut of the funds, either before or after you complete the work. Most legit content mills are upfront about any commissions or fees they take.
As much as some freelance writers swear they will never touch a content mill, they're where many writers, like myself, start their careers.
They aren't the greatest for helping you build your portfolio (most content mill work won't give you a byline), but they can help you build your income enough to turn writing into a career.
Plus, they give you pretty good insight about what clients look for. You'll learn about different writing genres, efficient ways to research, and how to manage your time to stay on top of deadlines.
Don't knock them until you try them. Content mills can be the perfect way to launch your freelance writing career.
Some of the best content mills for beginners include:
Article Document. (review) Pays according to your writing quality. Some assignments offer you a byline.
BlogMutt. (review) Pays every Monday after you send an invoice. You can earn more money as you gain higher levels from writing articles and getting articles accepted by clients.
ClearVoice. You can filter assignments based on your desired pay rate per word, byline, and more. Pays immediately upon assignment acceptance by the client. Its workspace is very clean, streamlined, and easy to use.
Great Content. Pay rate is based on each assignment, ranging between $7.50 and $37.50 for a 500-word assignment.
Hire Writers. Pays weekly, pay rate is based on your writing quality. Top-quality writers can earn $20 per article, although it doesn't mention the length of the article to earn this amount.
Online Writing Jobs. Pays weekly and pay rate is based on your topic expertise, complexity of the article, length of the article, and deadline. Typically pays between $15 and $50 per article.
Passive Solutions. Pays weekly for work, rates vary between assignments. Usually has a consistent stream of work available and expects writers to commit to writing at least 10 assignments per week.
Textbroker. (review) Once you submit a writing sample, your writing will get rated, which affects the quality of assignments you can choose from. Higher-quality assignments mean more money, but you can work your way up to a higher rating. Pay rate ranges from 0.7 cents to 5 cents per word.
Writer Access. (review) Writers get paid bi-weekly, and pay rates range from 1.4 cents to 7 cents per word, depending on their star rating.
Freelance Marketplaces
Freelance marketplaces are somewhat like content mills in that they act as a medium between you and clients and take part of your earnings in the form of fees.
But, they're a little different in that freelancers can search specifically for the type of work they want and what they want to earn.
There's a bit more control with freelance marketplaces.
Clients post their assignments or jobs to the marketplace and freelancers can bid on them, while sending along their profiles, resumes, and portfolios to the client.
The client will sift through the applications and choose the freelancer he wants to hire.
It's important to remember that, when filling out marketplace applications, you are as detailed as possible in explaining your expertise related to the job you're applying for (even if it's not much – be honest!).
Make the client understand how your work will help his job and list, or attach, any related published works.
And, don't apply for writing jobs that are out of your league just because the pay is good. For example, if you write articles mostly related to pets on your blog, a client looking for articles about personal finance is probably wondering why you've applied to his job.
I started using freelance marketplaces after "graduating" from content mills, and I still use them today.
However, I'm much pickier about the jobs I apply for, making sure that they match my pay rates and will help me build my portfolio in the areas I desire.
A word of caution: most marketplaces have a no-tolerance rule for clients asking freelancers to perform work outside of the platform.
There's a reason for this: it protects the freelancer! Most clients who do this have no intention of paying. So, at least until you establish a trusting relationship, keep all work inside the marketplace platform.
The following freelance marketplaces are excellent places to start applying for jobs:
Job Boards
Once you gain a little bit of freelancing experience, job boards are an excellent place for beginners to turn to.
The jobs usually have more picky requirements than those from content mills or freelance marketplaces, so it's good to have at least a few articles behind you for experience.
However, many freelancers think they have to start with a content mill or freelance marketplace to begin writing.
Not true. The number of jobs listed on freelance writing job boards grows daily, and many jobs are always looking for fresh faces, not just seasoned writers.
So, try your hand at some writing jobs using a job board. Again, make sure you stick to what you know.
Applying for jobs way out of your areas of expertise may make you seem desperate and probably won't win over the client. Save your range for when you have a more built-up portfolio.
Speaking of portfolios, have you started one yet? If not, this is an excellent time to do so. You're still a beginner, so you won't have much.
That's okay.
Take 4 or 5 of your best articles and add them so potential clients can gauge your writing style and make sure it's a good fit for them.
A good place to start a free portfolio is Clippings.me.
You can link to your published works and Clippings will do the rest, like add a description and photo.
Or, upload your own, unpublished articles.
Here are a few of the most trusted job boards to find freelance writing jobs:
Websites That Accept Submissions
Beginning freelancers often find "Write for Us" tabs on their favorite websites, but feel as though they don't have enough experience to impress the editors with their article submissions.
Not true.
If your article catches their attention and it's well-written, you absolutely have a shot at getting published.
The only downside of pitching your articles to websites is that you won't get paid until – and if – the article is accepted.
For beginning freelancers without a steady income, you'll basically be working for free until you get some accepted submissions under your belt.
Therefore, you may want to pick one day per week (or even just a few hours of a day) that focuses on pitching article ideas or submitting articles to websites.
The rest of the week, focus on the work you know you're getting paid for.
These websites pay writers for accepted articles, without any expertise requirements.
Basically, if they love your article, they'll buy it from you, whether you're a beginner or not:
Bless This List. Hasn't been updated in one year and there isn't any place to actually upload any work.
CollegeHumor. Pays between $35 and $50 per accepted article relating to college life and funny things.
Cosmopolitan. Pays $100 per accepted essay, 800 words or less.
Income Diary. Pays freelance writers for accepted articles, and will try to work with them to meet their rates. The website covers a variety of types of articles, from content writing to social media.
Listverse. Pays $100 per listicle article that fits the humorous writing style of the website.
Money Pantry. Pays between $30 and $150 per accepted article, no writing experience necessary. Articles must be about earning and saving money.
Starting Business. Pays $50 per accepted article that relates to starting or maintaining a business.
Create a Niche Website
Do you have your own blog? Did you know that owning your own blog is one of the best ways to build your freelance writing portfolio?
Every post you create will have your byline and you'll show off your writing skills – and areas of expertise – to potential clients. They can even find you through Google!
I recommend using WordPress to build your blog. It automates everything for you – date and timestamps, archives, etc.
And, you can customize it to your heart's content with professional themes and helpful plugins.
Set up social media accounts for your website: Twitter, Facebook, Instagram, and Pinterest are among the most important to focus on.
Once you are ready to branch out more, try YouTube or Snapchat!
Make sure you write new, engaging content at least twice per week. This offers the best chance for more views and engagement. The more engaging your content is to your audience, the more impact it will have on potential clients.
How to Market Yourself as a Freelance Writer
So, you have your website set up and running.
Now what?
Now it's time to market yourself with it!
This is your chance to get clients coming to you and asking you for your writing skills. This is exactly what you've been working toward.
Unfortunately, that also means you have to really put yourself out there. It can be uncomfortable and time-consuming. But, it's worth it once you gain your own established business as a result.
First, make sure all of your blog's social media accounts are linking back to your blog.
This sounds like a no-brainer, but you'd be surprised how many people forget to do this.
Your potential clients will have nowhere to go to find out more about you and your work if they can't find your link.
Also, use hash tags in your social media posts, like #freelancewriter or  freelancewriterforhire, to let people know you're in business and open for new clients.
Have a dedicated "Work with Me" page on your website that directs potential clients to the spot where they can find out more about you and the work you do, and contact you.
Continue to add your favorite, and most engaging, blog posts from your blog to your portfolio.
This way, you can direct clients to your condensed portfolio with works from your own blog, in addition to your other published articles across the web.
Until you begin gaining clients through your blog, continue to search job boards, content mills, or whatever avenues you choose, to get paid work.
After you successfully complete assignments, kindly ask your clients to keep you in mind for future work and referrals to other clients. Those who really enjoy your work will be happy to do so.
Still Need Some Help?
If you still feel a little overwhelmed, don't feel bad. Although they won't admit it, most freelancers feel the same way (I did, and still do sometimes!).
Fortunately, some amazing, experienced freelance writers choose to share their knowledge and experiences with beginners.
Elna Cain is one of those freelancers who I've looked up to since the beginning of my career.
She launched a course that's perfect for beginners like yourself, called Write Your Way to Your First $1K.
This 7-week course gives you a peek into Elna's own journey from the beginning of her freelance writing career.
She takes you on the same path she took, teaching you everything in between. From building your portfolio to pitching clients to setting your own rates, you'll learn it all from Elna.
But, don't forget that your career won't be a replica of someone else's career. Every freelance writer develops his career differently. That's what makes you unique and potentially stand out from other writers.
There is no wrong way to make it as a freelance writer. With hard work and a lot of drive, you'll make your first $1K in no time!
Related Posts:
Earn Everything… nearly!

Join Ipsos iSay, one of the few Faithful and Honest survey panels and earn prizes, gift cards and donations. Stack your points and redeem them: Simple! No hidden fees and completely free!