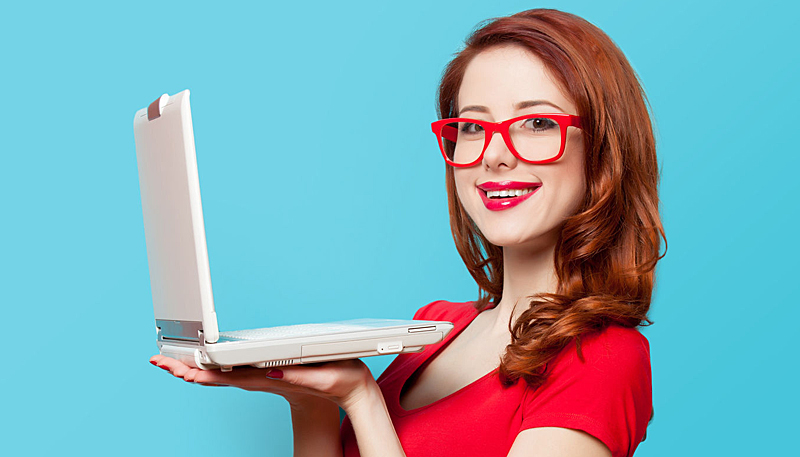 Nowadays, you can't do much of anything without a computer at home.
Need Easy Extra $250+/Month For Free?
Whether you're applying for a job, trying to do your taxes, or even attempting to contact local assistance programs; a computer is practically necessary.
While most of us are lucky enough to have laptop or computer at home, there are many of us who do not.
And it's usually the people who need one the most that can't afford to buy a computer.
Fortunately, there are a few programs available that provide free computers for low income families.
If you don't qualify for a free computer, there are even more programs that allow you to purchase a computer at a very low cost.
It's hard enough worrying about making ends meet.
The additional barrier of being unable to access applications and services due to lacking a computer makes things nearly impossible.
Perhaps you have experienced this.
Or, maybe you know someone who could use this information.
Either way, this guide will be incredibly helpful to so many.
How to Get A Free Laptop From the Government
The truth is that you can't simply call the government and ask for a free computer, no matter what your circumstances are like.
A program like that simply doesn't exist.
However, that doesn't mean you are out of options!
There are some government-funded programs that provide low-cost computers or loaner computers to families and individuals in need.
Your best option is to connect with the following programs in your local areas.
While we wish there were government programs that could connect low income families to technology, that infrastructure simply isn't in place yet.
We know that everyone wants free stuff, and who doesn't love shopping on Amazon?
This list of Amazon Review Sites will give you free products.
How great is that?
Free Computers for Low Income Families
We won't leave you stranded!
Good people and organizations have picked up the slack and put together helpful programs for you to check out.
Computers  With Causes provides free computers to individuals and organizations that are in need.
They have a strict application process, preferring that recipients are "truly in need" and that the computers will allow them to make a positive change in their lives and the lives of others.
Want more money?

Easy Extra Cash! Join the famed Vindale Research site and earn rewards by doing nothing more than sharing your experience of using the internet. Guaranteed 100% free membership.


EveryoneOn is a non-profit organization that provides free or low-cost internet services and computers to low-income families in 48 states and the District of Columbia.
The link above will take you to a map of all the nonprofit refurbishers and recyclers in the United States.
There are over 80 locations on the list, across the US, that provide computers and services to those in need.
For example, the Electronic Access Foundation provides fully-functioning computers to communities in need.
The On It (Opportunities Necessary to Increase Technology) Foundation is a national nonprofit that provides free computers, computer training, and internet to low-income families.
To qualify, families should have a student in grades K-12 at a public school, that receives free or reduced lunch, and lives in the United States.
The World Computer Exchange is an incredible organization that has chapters all over the world.
Their mission is to provide computers to those in need.
However, they do have some stipulations for how the computers should be utilized.
Be sure to check out their website for all the details.
PCs for People began in 1998, and has grown every year since then.
In order to be eligible for one of the computers, a potential recipient must meet some criteria in order to qualify.
A recipient should either be below the 200% poverty level, have a family member with a disability, or work with a social worker.
Interconnection connects people in need with affordable laptops and desktops.
Though they are in the Seattle area, you don't have to live there to connect with their services.
Their online store has low-priced desktops and laptops from brands like Apple, Dell, and Lenovo.
The National Cristina Foundation is dedicated to promoting technology reuse across the nation.
Over 100 organizations are members of the foundation.
The NCF works with the organizations to ensure that they are non-profits who will pass the technology along to individuals and groups who are in need.
The following resources are local resources, and are just examples of some of the many local programs available across the country.
The SCN offers no-cost and low-cost internet-ready computers to folks who need them.
Another resource recommended by the SCN is the Washington Access Fund, which provides access to low-cost computer resources to those in Washington State.
Komputers 4 R Kids is a resource specific to those in the Los Angeles and Orange County areas.
They provide computers to those who need them while also providing education to young people with their Student Repair Program.
If computers aren't the only thing you need, the following organizations offer free services to low-income families and individuals.
Looking for free stuff for low-income families? We've got that covered, too.
How to Get A Free Laptop for College Students
The OEDb has a great list of online colleges that offer laptops and iPads to their students.
While some of these are free, others are fee-based and the cost is included in your tuition.
Some of the colleges mentioned on the list are Rochester College, the Illinois Institute of Technology, and Purdue University.
This nonprofit organization was created in 1998 by actual college students who recognized a need for free and reduced-cost laptops for their fellow students.
They have many resources, including free software for college students.
Though they have a strict and lengthy application process, Technology for the Future believes in our current and future generations.
There are no magic wands for you to wave when you need financial assistance, but there are a few fairy godmother organizations who want to help you out.
Make sure to check out the organizations we highlighted on this list to see how you can get a free or low-cost laptop.
What local organizations have you worked with to get a free laptop?
Share your tips in the comments!
Related Posts:
Earn Everything… nearly!

The internet's Best Paid Surveys are here. Make up to $100 per survey completed.