Cheap Thrills: 7 Ways to Have Fun without Breaking the Bank
Updated on: by Amy Kennedy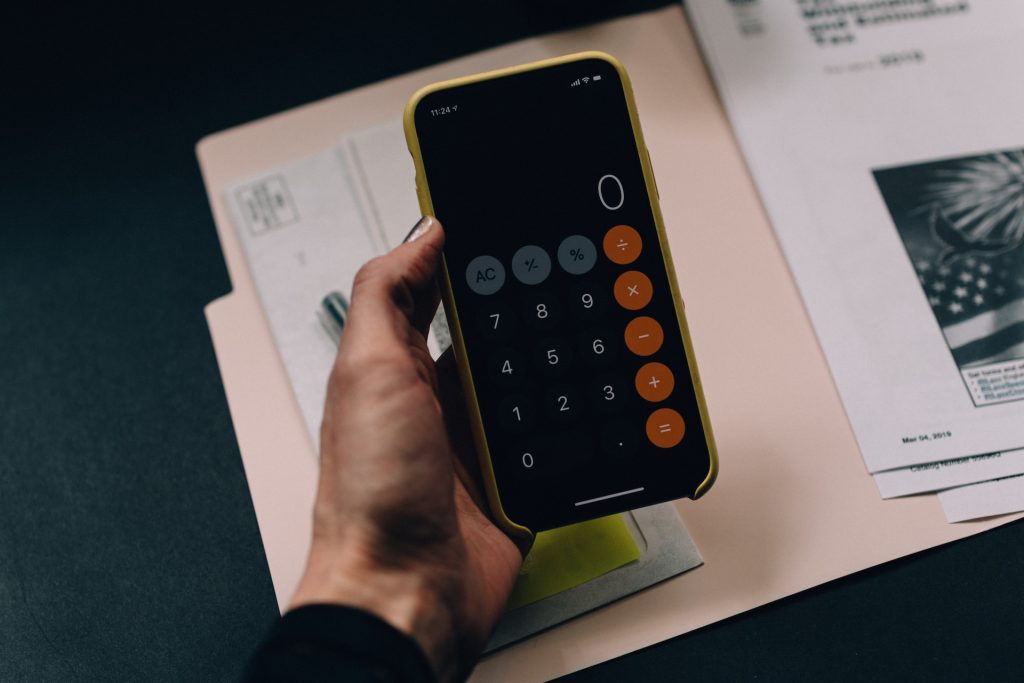 Navigating the terrain of entertainment can often feel like a luxury rather than a necessity. But let's flip that narrative.
Need Easy Extra $350+/Month For Free?
Having fun isn't just about splurging on high-ticket items or experiences. It's about cherishing moments of joy, creativity, and relaxation, all of which are vital for our mental and physical well-being.
In this blog, we'll explore a myriad of cheap thrills that are not only easy on the wallet but also enriching for the soul.
The Art of Budgeting for Fun
The Value of a Leisure Budget
Often, we underestimate the importance of allocating a budget for leisure. Yet, creating room in your budget for entertainment and personal enjoyment isn't just an extravagance—it's a crucial part of a balanced lifestyle.
Setting aside funds for fun allows us to engage in activities that bring us joy, reduce stress, and promote overall well-being without the guilt or stress of overspending. Financial wellness experts assert that including a 'fun fund' in your financial plans contributes to a balanced budget and helps prevent burnout.
Successful Fun Budgeting Tips
Budgeting for fun doesn't have to be a daunting task. With some simple strategies, you can manage your entertainment expenses effectively without skimping on the joy.
Here are six tips to help you master the art of budgeting for fun:
Percentage Allocation: Determine what percentage of your income you can comfortably allocate to leisure. Financial experts typically suggest around 5%, but this can vary depending on your overall income and expenses.
Spontaneous vs. Planned Activities: Keep in mind both spontaneous and planned activities. While it's crucial to budget for the movie nights, hobby classes, or gym memberships that are regular features of your schedule, also consider spontaneous activities like impromptu get-togethers, last-minute concert tickets, or surprise gift expenses.
Tracking Your Spending: Keep track of your leisure spending to avoid going over budget. Using a budget tracking app can simplify this process and help you visualize where your money is going.
Prioritizing Your Fun: Not all fun activities have the same value. Prioritize your spending based on what gives you the most happiness. If you're a movie lover, perhaps allocate more to your streaming services and less to dining out.
Incorporate Free Fun: Not all fun activities come with a price tag. Incorporate free activities like hikes, picnics, or free local events into your leisure time. This not only diversifies your experiences but also stretches your fun budget.
Savings for Big Fun Expenses: If you have significant fun expenses in your horizon like a big vacation or a gaming console purchase, start saving for them in advance. Set aside a small amount each month to prevent these larger expenses from derailing your budget.
Indoor Thrills that Cost Next to Nothing
Creative DIY Projects
Harnessing your creativity through DIY projects is a perfect way to add a touch of personal flair to your everyday life, all while keeping costs low.
From homemade home décor to crafting your own jewelry, the options are endless.
Arts and Crafts: Sites like Craftsy offer a wide range of free or inexpensive classes on everything from drawing and painting to sewing and knitting. These tutorials are suitable for all skill levels and can help you create beautiful works of art right at home.
Upcycling Projects: Upcycling is the art of transforming old items into something new and useful. Websites like Upcycle That offer a plethora of innovative ideas to repurpose old items, giving them a new lease on life.
DIY Home Décor: Spice up your living space with homemade décor. DIY Network offers step-by-step guides to craft unique pieces that add character to your home.
At-Home Movie Nights
Transforming your living room into a personal cinema offers an unparalleled cozy and intimate movie experience.
Here's how you can elevate your movie night at home:
Streaming Platforms: Platforms like Netflix, Amazon Prime, and Disney+ offer an extensive collection of movies and TV shows. Choose a genre, grab a blanket, and let the binge-watching begin.
Creating the Right Atmosphere: Dimming the lights, using projectors, or setting up a home surround sound system can all heighten your at-home movie experience. For snacks, consider homemade popcorn or a DIY candy bar to make the night even more special.
Movie Night Themes: Consider setting a theme for your movie night. Themes could be as simple as a specific movie genre, a director's filmography, or even foreign films. This adds an extra layer of excitement and novelty to your home movie nights.
Game Nights
Inviting friends over for a game night is a fantastic way to foster camaraderie, share lots of laughs, and engage in a bit of friendly competition. Here are some ideas to help you plan:
Board Games: Board games are a classic choice for game nights. Games like Settlers of Catan, Ticket to Ride, or Scrabble can offer hours of fun. Check out BoardGameGeek for more inspiration.
Video Game Sessions: If you and your friends are fans of video games, consider hosting a gaming session. Platforms like Steam offer a vast array of games suitable for multiplayer fun.
Virtual Game Nights: If meeting in person isn't feasible, online platforms like Tabletopia allow you to play hundreds of board games virtually. Just set up a video call, choose your game, and let the fun begin.
Outdoor Activities on a Shoestring Budget
Nature Exploration
Immersing yourself in the natural world is not only free, but it also offers numerous benefits for your physical health and mental well-being. Here's how you can maximize your outdoor experiences:
Hiking: Whether you're close to mountains, forests, or national parks, hiking offers a chance to get active and enjoy stunning views. Websites like AllTrails provide information about trails in your area, including difficulty levels and visitor reviews.
Bird-Watching: Bird-watching is a peaceful, meditative activity that can be done almost anywhere. The Audubon Bird Guide App is a free and complete field guide to over 800 species of North American birds, right in your pocket.
Park Activities: Even a stroll or picnic in your local park can offer a relaxing escape. Consider bringing along a frisbee, a book, or even a sketchpad to enhance your park visit.
Local Events and Festivals
Local events, festivals, or farmer's markets can offer an exciting day out at a minimal cost.
Here's how to make the most of them:
Community Calendar: Most cities have a community calendar listing upcoming events. Check your local city or town's official website for details.
Farmer's Markets: Farmer's markets are a great place to find fresh, local produce, homemade goodies, and unique crafts. Plus, they're often free to attend. Find one near you using the USDA's National Farmers Market Directory.
Local Festivals: Whether it's a music festival, art show, or cultural event, local festivals can offer a fun, enriching experience. Many festivals offer discounted tickets for early birds or residents.
Making the Most of Online Entertainment
Online Platforms
There's a wealth of free entertainment available online. Here's where to look:
Need Easy Extra Cash?
Pinecone Research, a leading name in online survey panel honesty, absolutely guarantees $3 cash for every survey you complete!
Take advantage of their time limited New Membership drive and register NOW. Join today: 100% free!


YouTube: From music videos and documentaries to cooking tutorials and comedy sketches, YouTube is a treasure trove of free content.
Spotify: Spotify offers free streaming of millions of songs. While the free version has ads, it's still a cost-effective way to enjoy a vast music library.
Virtual Game Nights
Online multiplayer games offer a budget-friendly option for fun with friends.
Whether you're into strategy games, role-playing games, or simple puzzles, there's something for everyone:
Steam: Steam offers a wide variety of games in all genres. Many are free or cost very little.
Online Board Games: Platforms like Tabletopia or Board Game Arena let you play popular board games online with friends.
Virtual Tours
Many world-class museums, art galleries, and zoos offer free virtual tours. Here's a small selection:
Museums: The Louvre in Paris and the British Museum in London offer virtual tours of their world-class collections.
Art Galleries: You can browse the artworks at New York's MoMA and Guggenheim from the comfort of your home.
Zoos and Aquariums: Many zoos and aquariums, like the San Diego Zoo and Monterey Bay Aquarium, have live webcams and virtual tours.
Travel Thrills on a Budget
Exploring new places, cultures, and cuisines is a joy like no other. However, travel expenses can add up quickly.
Here are some strategies to help you get the most out of your travel budget.
Plan Ahead
Planning in advance is key to traveling on a budget.
From booking cheaper flights to securing affordable accommodations, here's how you can save:
Flight Deals: Websites like Kayak and Skyscanner allow you to compare prices from different airlines, ensuring you get the best deal. You can also set up alerts for price drops on your desired route.
Accommodation: When it comes to finding a place to stay, consider alternatives to traditional hotels. Airbnb offers a wide range of options, from private rooms to entire homes, often at lower prices.
Off-Season Travel: Traveling during the off-season can result in significant savings. Popular tourist destinations are typically less crowded, and flights and accommodations are often cheaper.
Budget Travel Destinations
Some destinations are surprisingly affordable and still offer fantastic travel experiences.
Here's how to find budget-friendly places for your next adventure:
Research: Websites like Lonely Planet and Budget Travel offer recommendations for budget-friendly destinations around the world.
Lesser-Known Destinations: Popular tourist spots tend to be more expensive. Opting for lesser-known destinations can not only save you money but also offer a unique, less crowded experience.
Camping Vacations: If you're a nature lover, camping can be an affordable and fun alternative to staying in a hotel. Websites like Reserve America can help you find and book campgrounds across the US.
Travel Locally: Often, there are hidden gems just a short drive from where you live. Exploring your local area or taking a road trip can be an economical way to satisfy your wanderlust.
Foodie Fun Without the Fancy Price Tag
For those who love food and cooking, there are plenty of ways to indulge in culinary delights without spending a fortune.
Here's how:
Potluck Dinners
Hosting a potluck dinner is a fantastic way to enjoy a diverse meal without shouldering all the cost:
Theme Nights: Make the potluck more interesting by having a theme. It could be as simple as "Italian Night" or as unique as "Retro Recipes." Themes give your guests a starting point for their dish and can make the meal more cohesive.
Online Sign-up Sheets: Use online tools like SignUpGenius to organize the potluck. Guests can sign up to bring specific dishes, avoiding duplicates and ensuring a balanced meal.
Virtual Potlucks: If meeting in person isn't feasible, consider a virtual potluck. Everyone can cook their dish at home and then share the recipe and results over a video call.
At-Home Culinary Adventures
Cooking at home is not only affordable but also offers the thrill of creating gourmet dishes yourself:
Budget-Friendly Recipes: Websites like Budget Bytes provide a myriad of exciting, budget-friendly recipes. Experiment with a new cuisine or dish every week.
Cooking Challenges: Set a cooking challenge for yourself or your household. It could be cooking a three-course meal under a certain budget or creating a dish using only pantry staples.
Online Cooking Classes: Platforms like MasterClass and Udemy offer cooking courses from renowned chefs at a fraction of the cost of in-person cooking classes.
Inexpensive Skill-Building Activities
Learning new skills can be a budget-friendly and enriching activity.
Here's where you can look:
Coursera: Coursera offers a wide range of free and low-cost courses from universities around the world. You can learn everything from coding to creative writing.
Khan Academy: Khan Academy is a fantastic resource for free learning in a variety of subjects, from math and science to art and economics.
Duolingo: If you've always wanted to learn a new language, Duolingo offers free, gamified language courses in over 30 different languages.
Thrifty Socializing: Meet New People without Spending Much
Socializing doesn't always mean expensive outings. Here are some affordable ways to meet new people:
Group Activities
Planning activities as a group can help reduce costs and increase fun:
Team Sports: Join a community sports team or start your own. From soccer to ultimate frisbee, it's a great way to make friends and stay active.
Study Groups or Book Clubs: Starting a study group or book club can be a great way to meet people with similar interests. Check out Meetup for local groups or start your own.
DIY Workshops: Organize a DIY workshop where each person can share a skill or hobby. It could be anything from painting to homebrewing.
Volunteering
Volunteering is a fantastic way to meet like-minded individuals and contribute to your community:
Local Opportunities: Local charities, community centers, and schools often have volunteer opportunities. Check out their websites or VolunteerMatch for options in your area.
Skill-Based Volunteering: Use your skills for good by volunteering in areas that match your expertise or interests. For example, if you're good at web design or marketing, consider offering your services to a local non-profit.
Event Volunteering: Festivals, races, and community events often need volunteers. You get to participate in the event for free, meet new people, and contribute to your community.
Conclusion
Who says you need a fat wallet to have a good time? With some creativity and planning, you can enjoy a multitude of fun experiences without breaking the bank.
Remember, the best things in life aren't things. They're the experiences we share and the memories we make.
Have you discovered any other budget-friendly fun ideas?
Share your experiences in the comments below.
Related Posts:
Earn Everything… nearly!
Join Ipsos iSay, one of the few Faithful and Honest survey panels and earn prizes, gift cards and donations. Stack your points and redeem them: Simple! No hidden fees and completely free!