15 Ways to Get Free Desserts from Restaurants on Your Birthday
Updated on: by Amy Kennedy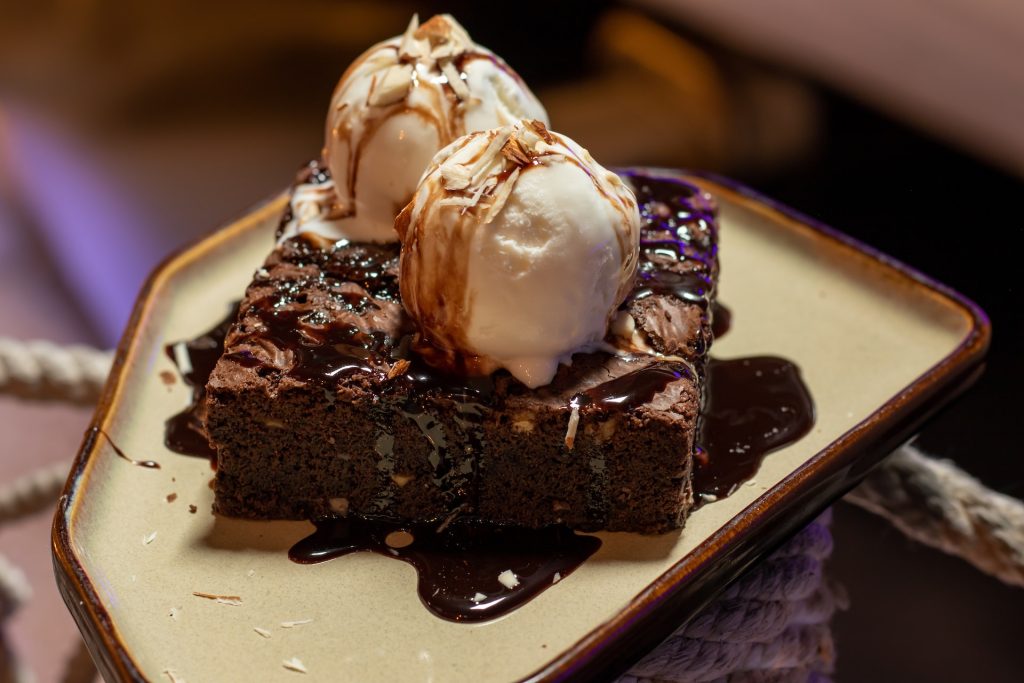 Birthdays are a time of joy and celebration, and these ten ingenious ways will help you get free desserts from restaurants to make your special day even sweeter.
Need Easy Extra $350+/Month For Free?
Whether it's signing up for loyalty programs, exploring online contests, or baking your own birthday treat, these strategies will ensure a delicious and unforgettable celebration.
Indulge in mouthwatering cheesecakes, decadent chocolates, and more, without spending a dime – let's dive into the world of birthday freebies!
1. Sign up for Loyalty Programs
What are restaurant loyalty programs?
Restaurant loyalty programs are reward systems offered by various restaurants to their customers. By signing up for these programs, customers can earn points or receive exclusive benefits, including free desserts on their birthdays.
How to join restaurant loyalty programs?
To join a restaurant's loyalty program, visit their website or inquire in-store. Many restaurants also have mobile apps where you can sign up and track your rewards conveniently.
Maximizing the benefits for your birthday
Make sure to sign up well in advance of your birthday to ensure eligibility for the birthday dessert offer. Additionally, keep track of your accumulated points, as some programs may offer larger rewards the more you dine with them.
Example: To join Olive Garden's eClub loyalty program and receive a free dessert on your birthday, visit Olive Garden eClub.
2. Follow Restaurants on Social Media
Advantages of following restaurants on social media
Many restaurants announce special offers and promotions, including birthday freebies, through their social media channels. By following them, you'll be among the first to know about these opportunities.
How to find and follow restaurants on social media
Search for your favorite restaurants on platforms like Facebook, Twitter, and Instagram. Click on the "Follow" or "Like" button to receive their updates.
Engaging with posts for better rewards
Restaurants often reward active followers with surprise offers. Engage with their posts, leave comments, and share your excitement about your upcoming birthday to increase your chances of receiving special treats.
Example: Follow Starbucks on Twitter for potential birthday rewards.
3. Subscribe to Restaurant Newsletters
Benefits of subscribing to newsletters
Many restaurants send exclusive birthday offers and promotions through their newsletters. Subscribing ensures you don't miss out on these limited-time deals.
How to subscribe to restaurant newsletters
Visit the restaurant's website and look for a newsletter sign-up option. Enter your email address and other required information to start receiving their updates.
Checking your email closer to your birthday
Keep an eye on your inbox as your birthday approaches. Some restaurants may send birthday coupons that are only valid for a limited period.
Example: Subscribe to The Cheesecake Factory's newsletter and receive special birthday offers. Sign up here.
4. Check Restaurant Websites for Promotions
Exploring potential promotions on restaurant websites
Some restaurants list their ongoing promotions and birthday offers on their official websites. Check their "Deals" or "Promotions" pages for relevant information.
Need Easy Extra Cash?
Pinecone Research, a leading name in online survey panel honesty, absolutely guarantees $3 cash for every survey you complete!
Take advantage of their time limited New Membership drive and register NOW. Join today: 100% free!


How to find birthday-related offers
Navigate the restaurant's website and look for specific sections related to birthdays or celebrations. Some restaurants may require you to fill out a form to receive birthday rewards.
Reading the fine print
Make sure to read any terms and conditions associated with the offer, such as minimum purchase requirements or validity dates.
Example: Check out the "Promotions" page on Chili's website to find birthday offers at Chili's Promotions.
5. Utilize Coupon Websites and Apps
Introduction to coupon websites and apps
Coupon websites and apps aggregate various restaurant deals, including birthday offers, in one place. This saves you time and effort in searching for individual restaurant promotions.
Popular platforms with restaurant offers
Some well-known coupon websites and apps include Groupon, RetailMeNot, and Coupons.com. Search for restaurants or birthday-specific deals on these platforms.
Searching and claiming birthday coupons
Use the search function on coupon websites to find birthday deals for restaurants near you. Once you find a relevant coupon, click on it to claim your offer.
Example: Search for "birthday restaurant deals" on Groupon to discover discounts in your area.
6. Engage with Restaurant Surveys
How taking surveys can lead to birthday rewards
Some restaurants offer birthday treats to customers who participate in their surveys. Sharing feedback helps restaurants improve their services, and they often reward customers for their valuable input.
Finding relevant surveys and providing feedback
Look for survey invitations on your receipt or check the restaurant's website for survey links. Complete the survey honestly to be eligible for birthday rewards.
Beware of fraudulent surveys and scam websites
Ensure you participate in official surveys directly from the restaurant's website to avoid falling for scams.
Example: Participate in the Olive Garden Guest Satisfaction Survey at Olive Garden Survey for a chance to win a birthday surprise.
7. Host a Birthday Party at Participating Restaurants
Advantages of hosting a birthday celebration at certain restaurants
Some restaurants offer special perks for hosting birthday parties, such as complimentary desserts for the entire group.
Inquiring about free dessert options for parties
Contact the restaurant's event or party planning department to inquire about available birthday packages and dessert offerings.
Mentioning other perks of hosting a party at restaurants
Apart from free desserts, restaurants may offer additional benefits like decorations, reserved seating, or personalized menus.
Example: Check out the birthday party packages at Red Robin and enjoy special treats for the celebrant and guests.
8. Share Your Birthday Celebration on Social Media
Importance of sharing your special day on social media platforms
Celebrate your birthday at a restaurant and share your experience on social media. Many restaurants appreciate the publicity and may surprise you with a complimentary dessert or special treat.
How to tag restaurants and use relevant hashtags
Tag the restaurant in your posts and use relevant hashtags related to their brand or promotions. This increases the visibility of your post and enhances the chances of getting noticed.
Potential surprises from restaurants for sharing your experience
Restaurants may acknowledge your post by sending you a thank-you message or offering an extra treat for your next visit.
Example: Share your birthday experience at The Cheesecake Factory using #CheesecakeFactoryBirthday for a chance to receive a sweet surprise.
9. Collaborate with Friends and Family
Encouraging the idea of celebrating birthdays together
Celebrate birthdays with friends and family at the same restaurant to make the occasion more enjoyable.
How to pool birthday offers for more desserts
Coordinate with your group to ensure everyone receives their share of free desserts, making it a grand celebration for all.
Spreading positivity and gratitude during celebrations
Express gratitude to the restaurant staff for their service and generosity. Positive interactions may lead to more memorable surprises.
Example: Gather your loved ones and head to TGI Fridays for a collective birthday celebration with delightful desserts for everyone.
10. Bake Your Own Birthday Treat
Embrace the DIY approach
Consider baking your own birthday dessert, such as a cake, cupcakes, or cookies.
Tailor it to your taste
By baking your own treat, you can customize it to your favorite flavors and decorations, making it truly special.
Add a personal touch
Share the joy by inviting friends and family to celebrate with you and enjoy the homemade dessert together.
Example: Try baking a delicious birthday cake using your favorite recipe and celebrate with loved ones at home or a cozy gathering.
11. Dine at Restaurants with Birthday Rewards
Choosing restaurants known for birthday rewards
Research and identify restaurants that are popular for offering special birthday perks, such as a complimentary dessert or a discounted meal.
Making a reservation and notifying staff
Call ahead and inform the restaurant that you'll be visiting for your birthday celebration. This ensures they are aware of your special occasion and can prepare accordingly.
Earn Everything… nearly!
Join Opinion Outpost, one of the few faithful and honest survey panels and earn cash and gift cards for your opinion. Stack your points and redeem them: Simple! No hidden fees and completely free!


Enjoying the personalized experience
Restaurants may go the extra mile to make your birthday celebration memorable with personalized touches like a special dessert presentation or a birthday song.
Example: Celebrate your birthday at Texas Roadhouse and enjoy a free birthday dessert, along with the fun of line dancing.
12. Participate in Online Contests and Giveaways
Exploring online contests and giveaways
Follow restaurants' social media pages and websites for chances to participate in birthday-related contests and giveaways.
Keeping an eye on seasonal promotions
During specific seasons or holidays, some restaurants run contests where you can win free desserts or dining vouchers for your birthday.
Following rules and deadlines
Read the contest rules carefully and submit your entry before the deadline to be eligible for the prizes.
Example: Check out Outback Steakhouse's Facebook page for potential birthday contests and exciting giveaways.
13. Join Foodie Meetup Groups
Connecting with foodie meetup groups
Search for local foodie meetup groups that organize gatherings at restaurants.
Celebrating with fellow food enthusiasts
Attend a meetup event on or around your birthday, and you might receive some sweet surprises or even share desserts with the group.
Building social connections
Besides enjoying free desserts, joining foodie meetup groups allows you to make new friends who share your passion for food.
Example: Meet fellow food enthusiasts through Meetup.com and indulge in delightful birthday celebrations together.
14. Explore Hotel and Resort Dining Offers
Considering hotel and resort dining options
Hotels and resorts with restaurants often offer special birthday promotions for their guests.
Booking a staycation or vacation
Plan a birthday staycation or vacation at a hotel or resort and take advantage of dining offers, including complimentary desserts.
Enjoying the resort amenities
Apart from the free dessert, you can savor a luxurious dining experience and make the most of your birthday getaway.
Example: Check out Marriott's hotel offers for potential birthday packages that include dining perks.
15. Be Polite and Express Appreciation
Displaying polite behavior at restaurants
Show genuine appreciation for the restaurant's birthday gesture and the overall dining experience.
Thanking the staff and management
Express your gratitude to the restaurant staff and management for the complimentary dessert and their efforts in making your birthday special.
Building lasting relationships
Building a positive relationship with the restaurant staff may lead to future birthday surprises and continued exceptional service.
Example: Remember to say "Thank you" and appreciate the hospitality at any restaurant where you enjoy a free birthday dessert.
Restaurants that Offer Free Desserts on Birthdays
Join Olive Garden's eClub loyalty program to receive a complimentary dessert on your birthday. Indulge in their famous Tiramisu or the classic Chocolate Brownie Lasagna to make your celebration extra special.
Join The Cheesecake Factory's email list to receive a sweet birthday surprise. As their name suggests, you can choose from a wide array of delectable cheesecakes to enjoy on your special day.
Red Robin lets you celebrate your birthday with a complimentary burger and a mouthwatering dessert of your choice. Their desserts, like the Mountain High Mudd Pie, will leave you craving for more.
Sign up for Applebee's E-Club and receive a free birthday dessert. You can enjoy their tempting Butter Pecan Blondie or Triple Chocolate Meltdown.
At Chili's, My Chili's Rewards members can relish a delicious dessert on their birthday, such as their famous Molten Chocolate Cake.
Join IHOP's Pancake Revolution to receive a free stack of birthday pancakes. Their fluffy and delightful pancakes will make your birthday breakfast special.
Join Outback Steakhouse's Dine Rewards program to enjoy a complimentary birthday dessert. Their iconic Chocolate Thunder from Down Under is a popular choice among guests.
Become a member of Red Lobster's My Red Lobster Rewards to receive a birthday surprise, which often includes a scrumptious dessert like their Warm Chocolate Chip Lava Cookie.
Sign up for Fridays Rewards at TGI Fridays and receive a complimentary birthday dessert. Their Brownie Obsession or Oreo Madness are perfect choices to end your meal on a sweet note.
Join Cracker Barrel's eClub to receive a special birthday dessert, such as their delectable Double Chocolate Fudge Coca-Cola Cake.
Sign up for Denny's Rewards and enjoy a free Grand Slam breakfast on your birthday, which includes a stack of fluffy pancakes.
Join California Pizza Kitchen's CPK Rewards and receive a sweet treat on your birthday, such as their decadent Butter Cake.
Join the Buffalo Circle at Buffalo Wild Wings to enjoy a complimentary birthday dessert, like their famous Chocolate Fudge Cake.
Conclusion
With these clever tactics, you can savor a variety of delicious desserts on your birthday, from complimentary cakes at restaurants to homemade treats filled with love.
Make your birthday truly special by taking advantage of loyalty programs, social media perks, and even baking your own personalized dessert.
Here's to a sweet and delightful birthday celebration, filled with gratitude, joy, and the joyous taste of free desserts! Enjoy your special day to the fullest!
Related Posts:
Earn Everything… nearly!
Join Ipsos iSay, one of the few Faithful and Honest survey panels and earn prizes, gift cards and donations. Stack your points and redeem them: Simple! No hidden fees and completely free!