Opinion Outpost Review – A Trustworthy Company with Great Rewards
Updated on: by Amy Kennedy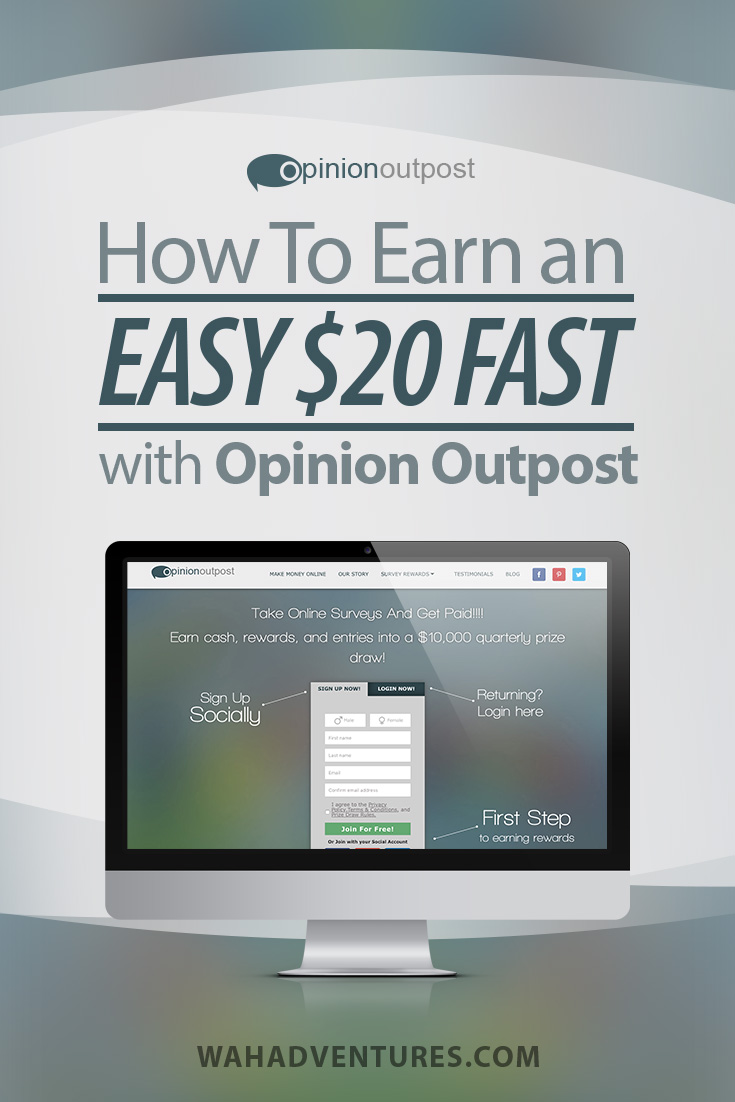 Opinion Outpost is a major player in the market research world.
Need Easy Extra $350+/Month For Free?
They don't have any flashy gimmicks or angles – they offer a clean, trustworthy site that offers regular surveys in exchange for cash and prizes.
But are they good?
And how can you get involved?
I'm here to share with you the things I have discovered during my time as a panelist with them, and to show you why you should become a member of this top-rated paid survey website.
Scam or Safe?  How legit is Opinion Outpost?
Opinion Outpost was bought relatively recently by a company called Survey Sampling International LLC.
This company has been in business for 39 years according to its profile on the Better Business Bureau website, and has a rating of A+.
There are many positive reviews and proof of earnings available online from very happy members, along with a few complaints – although that is normal with this type of site!
Ultimately, Opinion Outpost is a legit, trustworthy site that really does offer its members the chance to earn cash and rewards.
Scam warning – but it's not for Opinion Outpost.
While Opinion Outpost is safe, it has been the target of some outside scams using the same name as a way to gain trust.
To me, that is an excellent indicator of how highly regarded this opinion panel is – if scammers are using the Opinion Outpost name to trick users into believing them, they must have a high regard for the trust the Opinion Outpost panelists have in the company.
The scam mostly focuses on checks in the mail and operations where people are required to receive and deposit money.
Opinions Outpost is very clear about how it operates, and if something out of the ordinary occurs, you should ask the team before proceeding with anything.
As a result of this scam, Opinion Outpost no longer sends checks, so if you have one in the mail, please report it to them.
I like that the website has the scam information prominently displayed so that panelists are aware of it, and that there are very clear outlines of what has occurred in the past, how they are addressing the issue and how you can contact them for further information.
While I wanted to inform you of the scam, please note that all panelist information was kept secure and private – this was simply scammers using a letterhead from a well-known and respected company.
Need Easy Extra Cash?
Pinecone Research, a leading name in online survey panel honesty, absolutely guarantees $3 cash for every survey you complete!
Take advantage of their time limited New Membership drive and register NOW. Join today: 100% free!


How does it work?
Opinion Outpost is a classic paid survey site, without complicated added extras.
Companies give them money to have access to your opinions.
You tell them who you are and what you think.  The companies adjust their products and marketing strategies around the results.  Opinion Outpost passes the earnings on to you.
Demographics are all important in the survey world.
Companies need to access certain groups of people to find out the opinions of people who really matter to their project.
A single, 80-year-old woman with no children might have an opinion on toddler diapers, but it's not as relevant to the company as she is not someone who would typically buy their product – therefore, she would normally not be selected to participate in a survey on diapers.
Key Features
Surveys are available through emailed links and on the site
Entries for quarterly sweepstakes available
Points earned for surveys
Points redeemable for PayPal deposit, or for Amazon/ iTunes gift cards.
Who can join?
Opinion Outpost only has a very limited number of countries who can participate, and each of these countries has their own website with its own rules – for example, the sweepstakes vary depending on the country.
The obvious available sites are for the UK, the US and Canada – while I did see mention of sites available in Germany, Italy and Spain I personally couldn't track them down.
If you belong to one of these countries, then you must be older than 18 and willing to answer questions honestly.
You also can't be affiliated in any way with SSI, LLC.
If you meet those requirements – congratulations, you're eligible to be a member of this fantastic site!
What is it like to join Opinion Outpost?
Joining is very easy – a short series of questions and you are ready to confirm your email address and get started.
I didn't get a flood of surveys to begin with, but enough to keep me busy.
I focused on the profile surveys first, even though they were only worth sweepstakes entries, because I knew they would be the key to putting myself in demographics that they could select when necessary.
I prefer to complete the surveys that come by email because they are very clear about the expected time for the survey and how much you would be paid for it – it can be tricky to access that information when you follow a link on the site.
You complete some pre-screening questions to make sure that you are a good fit for this particular research, and then if accepted you can get started with your opinions!
I found that I moved more quickly through the surveys than the suggested time indicated, although I was careful not to rush.
The surveys take an average of 15 minutes to complete, and I normally earn between 5 – 30 points for each – although I have completed surveys for more and for less than that.
The exchange rate is 10 points to $1.
I am emailed a few every day, so there is always something there to complete.
I find that the higher paid surveys are the best value for my time, even if they do take a bit longer – the pay makes it more worthwhile, and I am more likely to finish a long survey faster.
Some sites have a really bad qualification rate for surveys – it seems that they just send a survey at random and hope you might qualify.
From the relatively high rate of qualification that I experienced with Opinion Outpost, I can see that they do put time into matching surveys with panelists – even if they don't get it right 100% of the time, which is basically impossible anyway!
If I am not accepted into a survey, the survey is relatively quick to tell me and I get an entry into the sweepstakes for my troubles.
I was very impressed with the PayPal payment when I first earned enough to cash out – it was an almost instant deposit!
Some sites take literally months to process.
It really did feel good having some extra dollars in my PayPal balance just for a few minutes of my time each day.
I love Opinion Outpost and while I am in no danger of becoming rich, I love the fact that I can turn my spare time (which is often wasted) into rewards!
What you need to know.
So, let's look at the specifics:
Earn Everything… nearly!
Join Opinion Outpost, one of the few faithful and honest survey panels and earn cash and gift cards for your opinion. Stack your points and redeem them: Simple! No hidden fees and completely free!


The points.  A survey offers you a set number of points for completing it thoughtfully.  The points are worth $1 for 10 points.  You are able to cash out to PayPal when you reach the minimum of $10 (so 100 points).  For an Amazon gift card, you can cash out earlier – you can redeem 50 points for a $5 card.
Stay Active.  Points expire 1 year after earning them, or if a member has been inactive for 6 months.  To be classified as "active" a panelist needs to have either completed a survey or updated their profile information within a 6-month period.
Is there an app?  At this stage there is no app, but the website should have full functionality on other devices so you can keep giving your opinions on the go.
The sweepstakes.  Each country has its own specific giveaway, but the US version offers entries for being screened out of surveys, for completing surveys and other small tasks.  The US prize is $10,000 which they offer quarterly.
Referral bonus.  Opinions Outpost will pay its members $1 worth of points every time a referral signs up and completes their first survey.  It's not breathtaking but it's better than nothing!
Terms and Conditions.
While we might joke about not reading the Terms and Conditions – these are the pages that can help you make the most of your experience, or get you kicked out if the rules aren't followed.
Here are a few major areas in the privacy policy that are worth paying attention to:
Your account can be canceled if you lie.  If you are reasonably suspected of not telling the truth in surveys, your account can be shut down and you will have to wave farewell to all those points.
You can be blocked for trying to cheat the system.  Some areas specifically mentioned are using more than one account, concealing your true identity, speed through surveys, submitting false data, or taking the survey more than once.  Create one profile and answer honestly to avoid a shut down like this.
It might be against the law to talk about what you see.  You will sometimes be asked to review products that aren't yet available on the market, or to evaluate advertising before it is released.  You really do have to keep that secret – you could be bound by your confidentiality agreement if you spread the word before you're allowed.
You can be kicked for being inactive.  Opinions Outpost has a few definitions of things that would count you as being inactive, but the main one is if your account shows no signs of you participating within a 6-month period.  You could update your profile or participate in a survey – just remember that your points do expire within a year so it's best to stay active.
You should still have a look at the FAQ and Terms and Conditions sections of the website – they have a huge amount of information available.
How much does Opinion Post pay?
How much you earn will depend on your demographic, and how popular it is – so for example, mothers who do the majority of the shopping would have the most surveys directed at them, but they would be the largest pool of people to choose from.
Belonging to in-demand demographics will mean that you receive more surveys and qualify more readily.
However, an average of 2 email opportunities a day, earning about 10 points per survey (I'm deliberately choosing the lower end) equals 7,300 points, or $730 a year.
Wouldn't that money be wonderful at the end of the year?
Just remember not to let your points sit too long without being redeemed in case they accidentally go over the 12-month mark and expire.
The Reviews
It's often hard to find any good comments about paid survey sites, as most people who comment either had negative experiences or unrealistic expectations.
However, Opinion Outpost has one of the highest proportions of positive reviews I have seen – remember, these are not only people who use and like the program, but people who like it enough to go out of their way to leave a good review.
Opinion Outpost has some very loyal followers.
Negative reviews follow a pattern common to all paid survey sites – not paid enough, getting disqualified after a few surveys, my account got deactivated.
Taking into account the huge number of people who belong to this panel, it is unsurprising that some might not be enthusiastic.
However, most of these issues can be avoided by carefully understanding the terms and conditions.
My gut instinct is that many problems could have been avoided with some simple research.
The Pros and Cons
Working on Opinion Outpost, like any survey platform, has its pros and cons. Here are some potential advantages and disadvantages:
Pros:
Earning potential: Opinion Outpost offers the opportunity to earn some extra income by completing surveys. While the payout per survey may vary, it can be a convenient way to earn rewards or cash.
Flexibility: One of the benefits of online survey platforms is the flexibility they provide. You can choose when and where to complete surveys, fitting them into your schedule as needed.
Variety of topics: Opinion Outpost covers a wide range of topics, so you have the opportunity to share your opinions on various subjects, including consumer products, brands, services, and more.
Rewards options: Opinion Outpost offers different reward options, including cash payments through PayPal and gift cards. This allows you to choose a reward that suits your preferences.
Cons:
Limited earning potential: While it is possible to earn some money through Opinion Outpost, the income may not be substantial. Survey availability can vary, and the number of surveys you qualify for may be limited based on your demographics and interests.
Time-consuming: Surveys can be time-consuming, and sometimes you may spend several minutes answering screening questions only to find out that you don't qualify for the full survey. This can be frustrating and result in wasted time.
Survey eligibility: Not all surveys will be applicable to everyone. Some surveys may have specific demographic criteria, such as age, location, or occupation, which can limit your eligibility for certain surveys.
Privacy concerns: When using any online survey platform, it's essential to consider the privacy and data security aspects. Make sure to review the platform's privacy policy and understand how your personal information will be used and protected.
Should you join?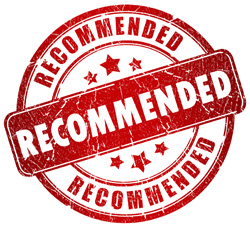 Opinion Outpost is one of my top recommended paid survey panels.
It manages to be sleek and sophisticated – avoiding all the bells and whistles to concentrate on paid surveys, and doing it well.
With a very competitive rate of payment and number of available surveys, there will almost always be something you could be doing to earn points.
If you are over 18, live in one of the target countries and have some spare time on your hands – why not give them a go?
Sign up and see how much you could earn from this top paid survey website.
Related Posts:
Earn Everything… nearly!
Join Ipsos iSay, one of the few Faithful and Honest survey panels and earn prizes, gift cards and donations. Stack your points and redeem them: Simple! No hidden fees and completely free!