Top Remote Jobs in Music Marketing: Turning Passion into Profession
Updated on: by Amy Kennedy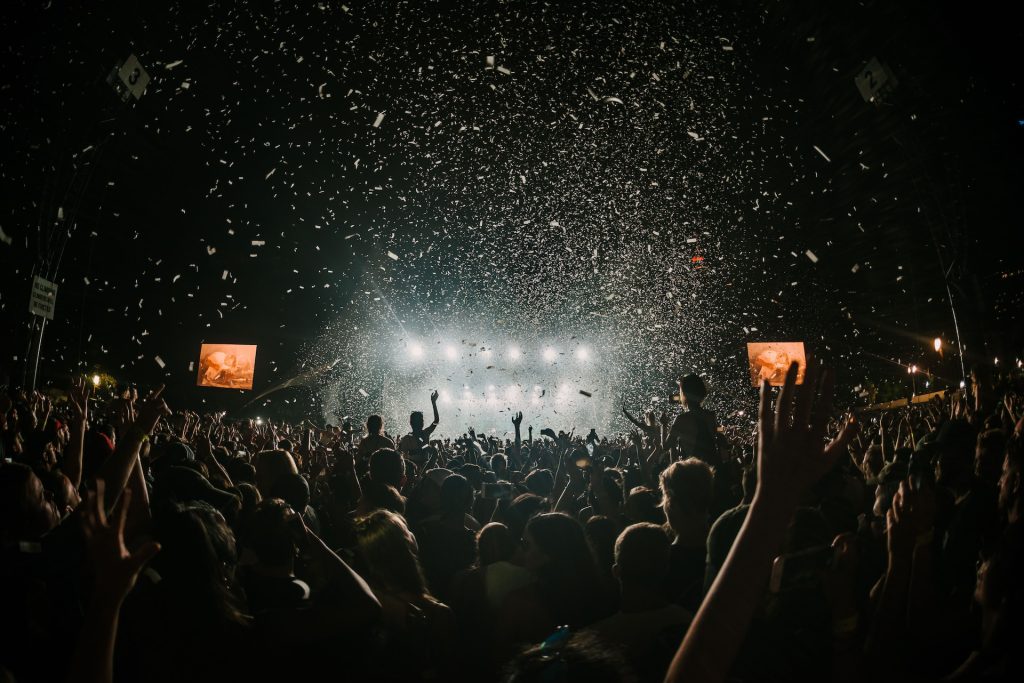 The music industry is a vast, vibrant space where art meets business.
Need Easy Extra $350+/Month For Free?
In this digital era, music marketing has gained paramount importance, offering numerous remote roles for those passionate about music and marketing alike.
This blog post explores these roles, providing an in-depth look at how you can turn your passion into a fulfilling remote profession.
Understanding Music Marketing
Music marketing is a multi-faceted area that plays a critical role in determining an artist's or a band's success in the industry.
With the advent of the digital era, remote work has also found a significant place in this domain, opening up a variety of opportunities.
Definition and Importance of Music Marketing
What is Music Marketing?
Music marketing is the practice of promoting an artist's music or related products to the audience, music industry influencers, and media. It involves a wide range of activities from album launches to social media promotion, concert organization, and more.
Why is Music Marketing Important?
Music marketing is vital for building an artist's brand, increasing their visibility, and ultimately, boosting sales and revenue. It helps musicians reach their fans, engage with them, and grow their audience base.
Music Marketing in Today's Digital Age
With the proliferation of digital platforms, music marketing has evolved tremendously. Strategies such as social media marketing, influencer collaborations, music streaming promotions, and more have become the norm.
The Role of Remote Work in Music Marketing
Emergence of Remote Roles in Music Marketing
The advent of the internet and digital platforms has made remote work possible in music marketing. Roles such as social media managers, digital marketing strategists, and music publicists can now be done remotely, making the industry more accessible.
Benefits of Remote Work in Music Marketing
Working remotely in music marketing allows for flexibility, broader opportunities, and the possibility of working with international clients or companies.
It also enables professionals to work in a sector they're passionate about, irrespective of their geographic location.
Adapting to Remote Work in Music Marketing
While remote work comes with several benefits, it requires adaptability. Key skills such as digital literacy, self-motivation, communication, and time management are crucial for success in remote roles in music marketing.
Exploring the Top Remote Jobs in Music Marketing
The music industry is vibrant and full of dynamic marketing roles that can be executed remotely. These roles offer a unique opportunity to harness various digital strategies and platforms to promote artists and their music.
From overseeing broad marketing strategies to fine-tuning the public image of artists, there are numerous remote roles available. In this section, we'll delve deeper into each role's responsibilities and required skillsets.
Music Marketing Manager: Roles and Responsibilities
Defining a Music Marketing Manager
A Music Marketing Manager is an essential figure who leads the marketing strategies for artists or record labels. Their tasks encompass planning and executing promotional campaigns, managing budgets, and often supervising a team of other marketing professionals.
Key Responsibilities
The responsibilities of a Music Marketing Manager are manifold. They include devising marketing plans, coordinating with artists and team members, tracking the performance of various campaigns, and adjusting strategies based on their effectiveness.
Need Easy Extra Cash?
Pinecone Research, a leading name in online survey panel honesty, absolutely guarantees $3 cash for every survey you complete!
Take advantage of their time limited New Membership drive and register NOW. Join today: 100% free!


Skills Required
This role demands a thorough understanding of the music industry, stellar communication skills, and proficiency in various marketing platforms. These are crucial to align the artist's vision with market trends effectively.
Social Media Specialist: Building an Online Presence for Musicians
The Role of a Social Media Specialist in Music Marketing
A Social Media Specialist manages an artist's presence across various platforms like Instagram, Facebook, and Twitter. They are tasked with creating engaging content, interacting with fans, and staying ahead of social media trends.
Duties and Responsibilities
Social Media Specialists curate and schedule posts, analyze performance metrics, and leverage trends to increase audience engagement and expand the artist's online community.
Skills Needed
Deep knowledge of various social media platforms, creativity, excellent writing skills, and an understanding of audience engagement strategies are crucial in this role.
PR Specialist: Shaping the Public Image of Artists
The Role of a PR Specialist
A PR Specialist in music marketing is responsible for managing the public image of artists. They foster relationships with media, coordinate press releases, and handle any necessary crisis communications.
Key Responsibilities
PR Specialists are tasked with developing PR strategies, pitching stories to media outlets, coordinating interviews, and managing any negative press that may arise.
Essential Skills
This role requires strong communication skills, excellent relationship-building abilities, and a knack for storytelling to create a compelling narrative about the artist.
Content Creator: Telling a Musical Story
Role of a Content Creator
Content Creators in music marketing produce engaging materials such as blog posts, videos, podcasts, and infographics that tell the artist's story and promote their music.
Responsibilities
Their tasks include brainstorming content ideas, creating compelling content, optimizing it for different digital platforms, and analyzing its performance to further refine the content strategy.
Skills Required
A content creator needs to be highly creative, possess strong writing and editing skills, be proficient in various content creation tools, and have a sound understanding of the target audience's preferences and behaviors.
SEO Specialist: Improving Visibility for Music Content
The Role of an SEO Specialist
An SEO Specialist in music marketing works to optimize artists' websites and content to improve their visibility on search engines like Google.
Key Responsibilities
Their responsibilities include conducting thorough keyword research, implementing on-page and off-page optimization strategies, building high-quality backlinks, and tracking SEO performance to make data-driven improvements.
Necessary Skills
SEO Specialists need strong analytical skills, proficiency in various SEO tools, and an in-depth understanding of search engine algorithms to ensure the artist's content ranks well in search results.
Skills and Qualifications for Remote Music Marketing Jobs
Working in the music marketing industry, especially remotely, demands specific skills and qualifications. These are not just integral to your job performance but also catalyze your career progression in this competitive field.
Let's explore these essential skills and the educational background or experiences that could give you a head start.
Essential Skills for Succeeding in Remote Music Marketing
Communication Skills
Effective communication forms the cornerstone of successful music marketing. This involves clear articulation of ideas, crafting compelling copy, and forging meaningful relationships with artists, team members, and media personnel.
Digital Savviness
With the world of music marketing becoming increasingly digital, proficiency in various digital tools is essential. This encompasses social media platforms, SEO tools, content creation software, and digital analytics tools.
Knowledge of the Music Industry
An intimate understanding of the music industry dynamics, including the latest trends, audience preferences, and competitive landscape, is instrumental in devising potent marketing strategies.
Creativity
Music marketing demands out-of-the-box thinking. Creative prowess is required to conceive unique marketing campaigns, develop engaging content, and solve challenges in novel ways.
Self-motivation and Organization
As a remote professional, self-motivation, efficient time management, and robust organizational skills, all without direct supervision, are key.
Educational Background and Experiences That Can be Helpful
Degrees in Marketing or Music Business
While not a strict requirement, having a degree in marketing, music business, or a related field can offer a sturdy knowledge base and an edge over others.
Previous Experience in Marketing or Music Industry
Prior experience in marketing roles or within the music industry can furnish valuable insights and a practical understanding of the field's workings.
Certification Courses
Online courses and certifications in areas such as digital marketing, social media marketing, or SEO can elevate your profile and arm you with relevant skills. Websites like Coursera and Udemy offer a wide array of such courses.
Networking
Fostering connections with industry professionals and active participation in industry events can lead to unique opportunities and rich learning experiences. Networking platforms like LinkedIn can be invaluable in this regard.
Tips to Start Your Remote Career in Music Marketing
Embarking on a remote career in music marketing can be an exhilarating yet challenging endeavor. To help you navigate this journey and ensure your success in this dynamic industry, here are some valuable tips.
How to Gain Experience and Build a Portfolio
Start with Internships or Volunteering
Kickstarting your career with internships or volunteer roles can provide you with a hands-on experience of the music marketing landscape. You can find such opportunities on platforms like Indeed or Internships.com.
Create Your Own Projects
Undertaking your own music marketing projects can be a powerful way to demonstrate your skills and creativity. This could range from running social media campaigns for local bands to launching your own music blog.
Document Your Work
Keeping a well-maintained portfolio of your work is of utmost importance. It could be a personal website, a Behance profile, or any platform that effectively displays your skills and achievements.
Networking Tips for the Music Industry
Attend Industry Events
Industry events, even virtual ones, present golden opportunities to meet and connect with industry professionals. Attending events such as the Music Biz Conference can be a great starting point.
Earn Everything… nearly!
Join Opinion Outpost, one of the few faithful and honest survey panels and earn cash and gift cards for your opinion. Stack your points and redeem them: Simple! No hidden fees and completely free!


Leverage Social Media
Social media platforms like LinkedIn, Twitter, or Instagram can be invaluable tools to connect with music professionals. Stay active, share relevant content, and engage with posts by others in the industry.
Join Online Communities
Engage in online forums, groups, or communities related to music marketing. Such participation helps you stay abreast with industry trends, share ideas, and connect with like-minded professionals. Websites like Reddit often host a variety of these communities.
Reach Out Directly
Don't be shy to reach out directly to professionals you admire in the industry. A respectful and well-drafted message expressing your admiration for their work and your eagerness to learn can be the key that unlocks new connections and opportunities.
Future of Remote Jobs in Music Marketing
As the music industry continues to evolve, the nature of marketing roles also experiences a significant transformation. With the digital world taking the center stage, remote jobs in music marketing are not just a passing trend but a fundamental shift in the industry.
In this section, we will explore the emerging trends and how they are creating new opportunities in the field of remote music marketing.
Rise of Data-Driven Marketing
The digitalization of music consumption has led to a treasure trove of user data. Streaming platforms like Spotify and Apple Music provide a wealth of listener data, enabling marketers to understand audience preferences better and strategize accordingly.
As a result, we are witnessing the rise of data-driven marketing in the music industry.
This shift offers a variety of opportunities for remote roles centered on data analysis and digital strategy. Music marketers with a knack for numbers and a solid understanding of data analytics tools can find a plethora of opportunities to leverage these skills.
From creating personalized marketing campaigns to predicting trends, data-driven decision-making is the future of music marketing.
Increased Demand for Content Creators
The pandemic-induced surge in online music consumption has created a rising demand for content creators. As artists and labels strive to engage their online audiences, opportunities for remote content creators are expected to grow exponentially.
These roles encompass a range of skills, including video production, graphic design, copywriting, and more. Content creators are crucial in crafting an artist's digital presence, be it through engaging social media posts on Instagram, creative music videos on YouTube, or compelling artist bios on music streaming platforms.
Growth in Influencer Marketing
With the success of platforms like TikTok, influencer marketing has proven to be a potent tool for song promotion. A single viral dance challenge can catapult a track to the top of global charts, a trend that is poised to grow in the music industry.
Conclusion
The world of remote music marketing is dynamic and ripe with opportunities.
By equipping yourself with the necessary skills and embracing the possibilities these roles offer, you can be a part of the music industry's exciting future.
Whether you're just starting or looking to pivot your career, remember that with passion and persistence, you can turn your love for music into a rewarding profession.
Related Posts:
Earn Everything… nearly!
Join Ipsos iSay, one of the few Faithful and Honest survey panels and earn prizes, gift cards and donations. Stack your points and redeem them: Simple! No hidden fees and completely free!