10 Ways to Work From Home as a Remote Real Estate Agent
Updated on: by Amy Kennedy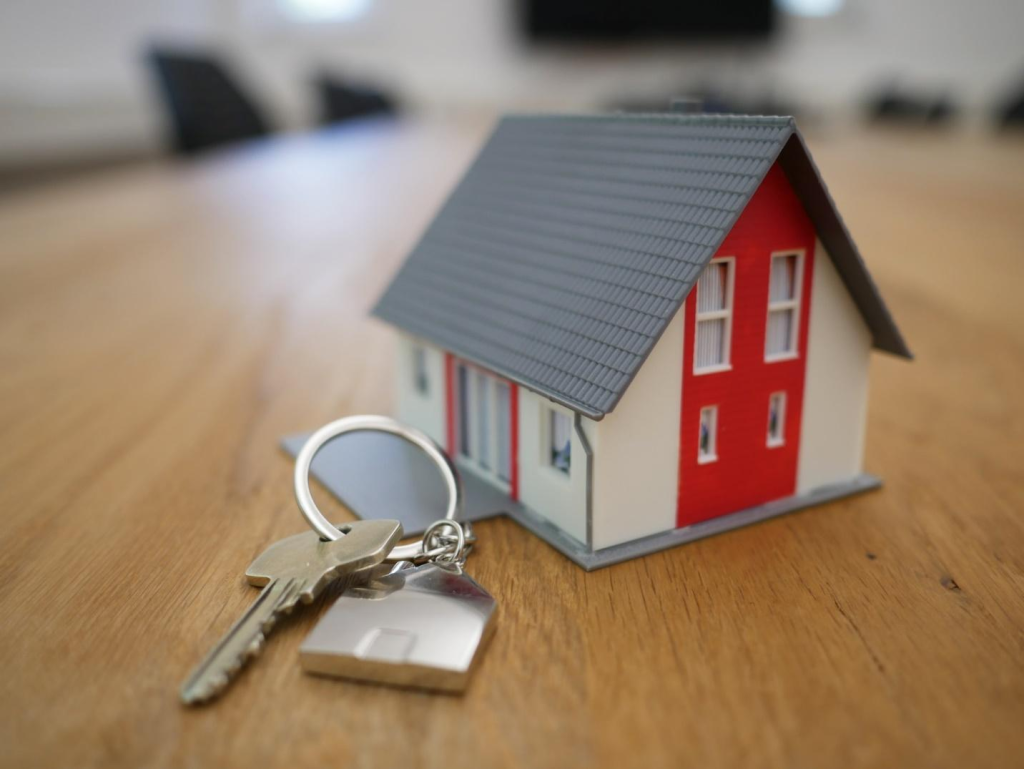 Working from the comfort of your own home as a remote real estate agent is not just a dream; it's a reality for many professionals in the industry.
Need Easy Extra $350+/Month For Free?
In recent years, the real estate landscape has evolved, allowing agents to embrace the digital age and leverage technology to conduct business from virtually anywhere.
No longer bound by the confines of a traditional office, remote real estate agents have the freedom to manage their schedules, connect with clients, and navigate the housing market from the convenience of their home office.
But how exactly does one embark on this journey?
This guide delves into the world of remote real estate agency, exploring the strategies, tools, and tips that can empower you to succeed in this dynamic and flexible career path.
Benefits of Working From Home as a Remote Real Estate Agent
Working from home as a remote real estate agent has many benefits, including the following:
1. Flexibility
Working from home provides a level of flexibility that traditional office-based careers can't match.
As a remote real estate agent, you have the freedom to design your workday according to your peak productivity hours.
This flexibility means you can adapt your schedule to accommodate family needs, personal interests, and even time zone differences when dealing with clients in various locations.
2. Cost Savings
One of the most palpable advantages of remote work is the cost savings it offers.
The elimination of daily commuting not only saves you time but also reduces your transportation expenses.
Whether you previously relied on your vehicle or public transportation, you'll notice a significant reduction in fuel costs, parking fees, and wear and tear on your vehicle.
Beyond transportation, remote work slashes various office-related expenditures.
You'll no longer need to budget for office rent, utilities, or professional attire.
These savings can significantly impact your financial well-being, providing you with more disposable income to allocate toward personal savings or investments.
3. Expanded Client Reach
As a remote real estate agent, your client reach is no longer confined to a specific geographic region.
Need Easy Extra Cash?
Pinecone Research, a leading name in online survey panel honesty, absolutely guarantees $3 cash for every survey you complete!
Take advantage of their time limited New Membership drive and register NOW. Join today: 100% free!


The digital age allows you to connect with clients from diverse locations, even tapping into international markets.
By leveraging the power of digital marketing strategies, you can effectively reach a broader audience.
Digital marketing encompasses various techniques, including social media marketing, content marketing, and search engine optimization (SEO).
These strategies enable you to create a strong online presence, attracting potential clients from far and wide.
The ability to expand your client base beyond your immediate vicinity presents exciting opportunities for growth in your real estate business.
4. Enhanced Productivity
The comfortable and familiar environment of your home office can significantly enhance your productivity.
Unlike the distractions of a bustling office, you have more control over your workspace.
To capitalize on this advantage, consider setting up an ergonomic workspace that promotes comfort and efficiency.
Moreover, productivity tools and software designed for remote work can streamline your workflow.
Task management apps, communication platforms, and virtual collaboration tools can help you stay organized and focused on your real estate tasks.
5. Independence
Remote work grants you a higher degree of independence in your real estate career.
Unlike traditional office settings with strict hierarchies, you can make decisions independently.
This autonomy extends to your business strategies, allowing you to tailor your approach to align with your unique strengths and values.
This independence empowers you to create a personal brand and professional identity that resonates with your target clients.
It also enables you to take ownership of your success, giving you the freedom to explore innovative ideas and creative solutions in the real estate market.
6. Time Savings
Perhaps one of the most cherished benefits of remote work is the significant time savings.
When you no longer need to commute to a physical office, you gain back those hours in your day.
This extra time can be used in various ways, depending on your personal preferences and priorities.
Many remote real estate agents use this additional time for self-improvement, whether it's pursuing further education or acquiring new skills relevant to their career.
Others use it for physical exercise, fostering a healthier lifestyle.
Moreover, you can allocate more quality time to spend with loved ones or engage in hobbies you're passionate about.
How to Set Up Your Home Office for Success
The steps below will help you to effectively set up your home office for success:
1. Designate a Dedicated Workspace
Creating a dedicated workspace is paramount to your productivity as a remote real estate agent.
Choose a quiet area in your home where you can work without interruptions.
This space should be exclusively for work to mentally separate your professional life from your personal life.
To set up your dedicated workspace effectively, consider factors like ergonomics, natural lighting, and proximity to power outlets.
Learn more about designing your dedicated workspace on websites like HomeAdvisor to ensure it's conducive to focused and efficient work.
2. Invest in Ergonomic Furniture
Ergonomics plays a crucial role in your comfort and well-being while working from home.
Invest in an ergonomic chair and desk that promote good posture, reduce strain on your body, and prevent discomfort during long hours of work.
Earn Everything… nearly!
Join Opinion Outpost, one of the few faithful and honest survey panels and earn cash and gift cards for your opinion. Stack your points and redeem them: Simple! No hidden fees and completely free!


Choosing the right ergonomic furniture can enhance your productivity and prevent health issues such as back pain or repetitive strain injuries.
3. Organize Your Office Setup
A well-organized office setup is essential for efficiency.
Use storage solutions like shelves, drawers, and organizers to keep essential supplies easily accessible.
Organization reduces clutter, streamlines tasks, and helps you maintain focus.
Implement smart storage strategies with advice from professional organizers on platforms like Pinterest to declutter your workspace and optimize your workflow.
An organized office setup ensures that you can locate documents, tools, and resources swiftly, reducing stress and wasted time.
4. Ensure Adequate Lighting
Proper lighting is vital for a productive workspace.
Aim for ample natural light by positioning your workspace near windows.
Supplement natural light with adjustable task lighting, such as desk lamps, to minimize eye strain and shadows on your work surface.
Discover lighting tips from lighting experts on websites like Lamps Plus to create an optimal work environment that is well-lit, comfortable, and conducive to focus.
Adequate lighting is not only visually appealing but also beneficial for your overall well-being.
5. Secure a Reliable Internet Connection
A fast and stable internet connection is your lifeline as a remote real estate agent.
It ensures seamless communication with clients, quick access to online resources, and smooth virtual property tours.
Explore ways to secure a reliable internet connection with services from providers like Comcast that meet your needs, and consider a backup option to prevent disruptions during important meetings or transactions.
A dependable connection is fundamental to your success in the digital real estate world.
6. Equip Yourself with Quality Hardware and Software
Investing in high-quality hardware and software is an investment in your efficiency and professionalism.
Choose a powerful computer, a good headset or microphone, and a high-resolution webcam for virtual meetings and presentations.
Ensure you have essential software such as a Customer Relationship Management (CRM) system, real estate management tools, and communication platforms like Zoom or Microsoft Teams.
Your hardware and software choices directly impact your ability to provide exceptional service to clients.
7. Utilize Effective Communication Tools
Effective communication is the cornerstone of success in remote real estate work.
Use video conferencing apps, email, and messaging platforms to stay connected with clients, colleagues, and prospects.
Implementing effective communication tools such as Slack or Microsoft Outlook enables you to maintain open lines of communication, provide prompt responses, and ensure clarity in property transactions.
Clear and efficient communication is essential for building trust and fostering positive client relationships.
8. Implement Strong Data Security Measures
Protecting sensitive client information and transactions is non-negotiable in real estate.
Implement robust data security measures to safeguard confidential data and maintain client trust.
Learn about data security best practices, such as encryption, secure cloud storage, and regular data backups, on reputable cybersecurity websites like Cybersecurity & Infrastructure Security Agency (CISA).
A secure data environment not only protects your business but also assures clients that their information is in safe hands.
9. Personalize Your Workspace
Personal touches in your workspace can boost your motivation and creativity.
Add artwork, family photos, or inspirational quotes that resonate with you. These personal touches create a more inviting and comfortable work environment.
A well-decorated workspace can enhance your mood and productivity, making it a more enjoyable place to work.
10. Enhance Sound Control
Minimizing noise and distractions in your home office is crucial.
If your environment is noisy, invest in noise-canceling headphones to maintain focus during calls and work.
Consider acoustic panels or rugs to reduce echoes and external noise.
Effective sound management is vital for clear communication with clients and colleagues in virtual meetings and presentations.
Online Listing Platforms You Can Use
The platforms below offer a range of features and reach. So, choose the ones that align with your target market and marketing strategy.
1. Zillow
Zillow stands as a prominent leader in the real estate industry, offering an extensive and user-friendly platform for property listings.
With its vast database of listings and market data, Zillow is a go-to resource for homebuyers and sellers alike.
As a real estate agent, establishing a presence on Zillow is essential.
You can create a professional profile that showcases your expertise and experience, enhancing your credibility in the eyes of potential clients.
Furthermore, Zillow Premier Agent provides an opportunity to elevate your visibility by featuring your listings prominently and accessing valuable marketing tools, ultimately boosting your online presence and potential client reach.
2. Realtor.com
Realtor.com, backed by the National Association of Realtors, offers a reliable platform that is widely trusted for its accuracy and up-to-date property information.
This platform provides not only a vast database of property listings but also a suite of resources designed to assist real estate agents.
Agents can claim their profiles on Realtor.com, granting them the ability to manage listings, connect with potential clients, and access valuable market insights.
The platform's dedication to delivering the latest market trends and property information empowers real estate agents to stay well-informed, providing a competitive edge in serving their clients.
3. Trulia
Trulia, a part of the Zillow Group, distinguishes itself with a user-friendly interface, interactive maps, and in-depth property listings.
It caters to homebuyers and sellers seeking detailed property information and neighborhood insights.
As a real estate agent, having a presence on Trulia can expand your online reach.
By creating a professional profile and showcasing your properties, you tap into an audience actively seeking real estate information.
Trulia's user-friendly platform and valuable tools make it a worthy addition to your online marketing strategy, allowing you to present your properties effectively to potential clients.
4. Redfin
Redfin is renowned for its tech-driven approach to real estate.
This platform not only offers comprehensive property data but also incorporates innovative tools and services tailored for real estate agents.
Operating in select markets, Redfin Agents can leverage the platform to list properties, interact with clients, and streamline their real estate transactions.
Redfin's technology-infused features can enhance an agent's ability to serve clients efficiently and effectively in a digital-driven real estate landscape.
5. HomeFinder
HomeFinder delivers a user-friendly platform that simplifies property searches for homebuyers and connects them with local real estate agents.
For real estate professionals, HomeFinder offers an opportunity to list properties and leverage platform tools for effective client engagement.
Additionally, the platform provides advertising options, enhancing the visibility of listed properties.
HomeFinder's commitment to facilitating connections between agents and home seekers makes it a valuable resource for agents aiming to expand their reach and serve a broader client base.
6. Homes.com
Homes.com offers a versatile platform for property listings, local market insights, and advertising solutions tailored for real estate professionals.
As an agent, establishing a presence on Homes.com allows you to create a professional profile, showcase your listings, and connect with potential clients.
Furthermore, Homes.com provides valuable resources in the form of articles and guides, keeping you well-informed about the latest industry trends and market dynamics.
By harnessing the resources available on Homes.com, real estate agents can enhance their online presence and better serve their clients.
Wrap Up
In conclusion, mastering the art of working from home as a remote real estate agent is all about harnessing the power of technology and online resources.
From establishing a dedicated workspace to utilizing online listing platforms and staying connected with clients through effective communication tools, the possibilities are vast.
By embracing these strategies and platforms, you can not only thrive in the remote real estate landscape but also deliver exceptional service to your clients, all from the comfort of your own home.
Your success in this dynamic field hinges on your adaptability and resourcefulness in the digital age.
Related Posts:
Earn Everything… nearly!
Join Ipsos iSay, one of the few Faithful and Honest survey panels and earn prizes, gift cards and donations. Stack your points and redeem them: Simple! No hidden fees and completely free!